'The Musalman' is India's (and possibly the world's) only handwritten newspaper. Started in the year 1927 in Chennai, the newspaper is handwritten in Urdu by skilled calligraphers. It is this love of its team for calligraphy and the Urdu language that keeps the newspaper going.
This 4-page newspaper is published daily by a team of six. Four of them are katibs – writers dedicated to the ancient art of Urdu calligraphy.
"It is my love for Urdu which is keeping me attached to this paper", says Mr. Usman Gani, sub-editor. The paper covers news across a wide spectrum including politics, culture and sports.
Watch the above video that talks about the history of this unique newspaper and the passion of its team (a team from which no member has ever quit!).
If you are unable to watch the video, click here.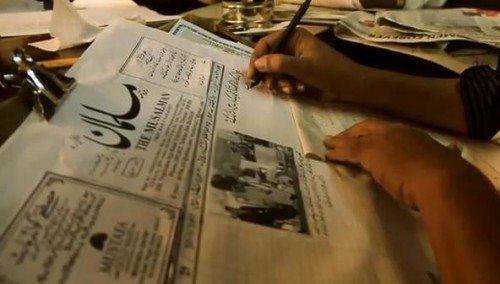 Hat-tip: Nagendra U M