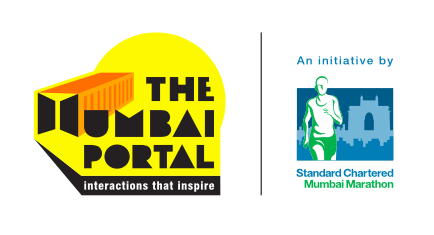 The Mumbai Portal facilitated inspiring interactions between people who have pushed the boundaries of the human spirit to overcome challenges of all kinds. Most importantly, it connected people, who, on an ordinary day would not have been able to meet.
A 15-year-old HIV+ marathoner from India interacted with a Syrian war survivor.
A group of percussionists from Dharavi, one of world's largest slums, got an opportunity to do a live jam with a hip hop group from one of Chicago's most crime-infested areas.
Children of sex workers in Mumbai discussed education with students from the war-torn Gaza Strip.
The Mumbai Portal was full of such inspiring interactions. We are bringing you a few from a thousand moments of inspirations. Watch these and get ready to be inspired!
For more inspiring stories, visit www.themumbaiportal.com.
Teaser: Cross- Border Conversations Are Now A Reality
The Mumbai Portal​ saw 40 individuals from different parts of the world interact with each other. Watch their inspiring stories as they push the boundaries of human spirit. See them hungering to defy the odds, standing tall to inspire millions despite their humble backgrounds. The first episode goes live on 4th April!
Kranti connects with Gaza Sky Geeks
What happens when two marginalised communities from two corners of the world come face-to-face? In this episode, the children of Mumbai's sex workers, interact with youth from Palestine's first startup accelerator. Watch the episode to see how the power of education can change the world.
Dharavi Rockers connect with Chicago's Best
Some youth from Dharavi are using music to tell stories and make their mark on the world. Rappers in Chicago are trying to escape a life of gang violence and crime through music. Watch this episode to see what happens when these two groups share their stories and music with each other.
Indian army officers connect with a US Army veteran
The Indian Army loses a 100 soldiers every year to suicides. The US Army loses 22 veterans a day to suicides. How can we help our soldiers combat this invisible enemy called stress? Watch this episode to find out.
Sangeetha from Together connects with Sue from Look, Cook, and Eat
Worldwide, there are 70 million people living with Autism. This is the story of how two women use cooking to empower them. Watch this episode to understand their amazing journey!
Roshini Rai connects with Maliha Zaheer
Two women using the power of sports to break stereo-types. One runs marathons all over the world to bring about acceptance and respect for the Indian Gorkha community. The other helps women break into golf in Afghanistan. Watch this episode as they share their games with each other.