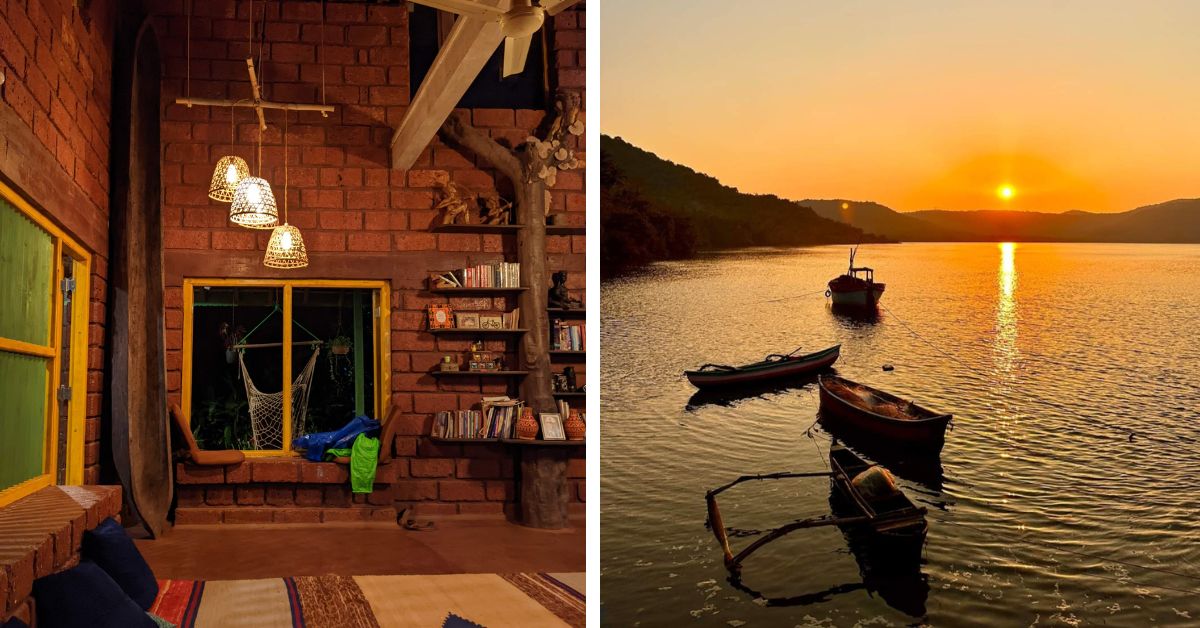 After chef Noopur Chaughule's parents decided to leave the city and settle in their ancestral hometown of Guhagar in Maharashtra, her visit home from Toronto became a turning point in her life. She started a venture called Ayra Farms, which offers stay, food, activities, and organic farming.
"One day, I will build a farmhouse here," Rajan Chaughule, a journalist from Mumbai, thought to himself in 2014, as he stood before his ancestral piece of land in Guhagar, Maharashtra.
Anyone who heard Rajan's intent would laugh out loud, dismissing his thoughts as mere wishful thinking. After all, countless properties lay in ruins across the country. What made him think this particular piece of land would be an exception?
But Rajan believed it would.
Today, Ayra Farms — a farm stay situated six hours from Mumbai — is a nature lover's dream with cottages that open their doors to lush gardens, hiking trails and more. As his daughter Noopur Chaughule, who is a culinary professional, recounts, it has been a winding path that has led the family to this moment.
"And the journey was worth it," she says.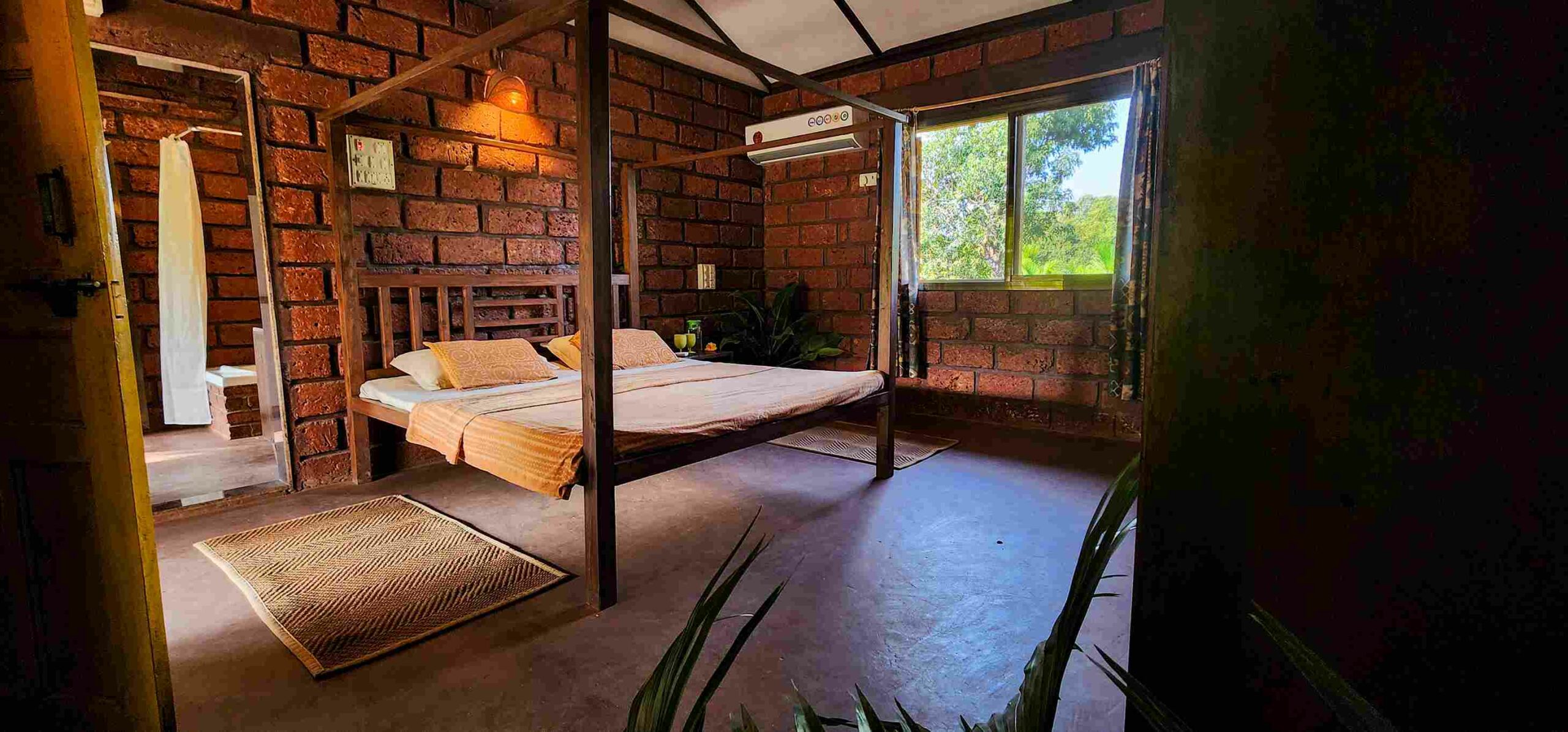 'There was just something about this land. My father knew it'
While Rajan's lucrative career as a journalist was taking off and life seemed impeccably perfect, he would often get away from the city and travel to his ancestral land.
"This was the place where my grandfather grew up. My great grandfather was the zamindar here," Noopur shares, adding that it is at least 50 years old. "My father would often visit the village during his summer holidays as a child. The land always held something fascinating that would keep pulling him back here, in spite of his city life."
In 2014, Rajan couldn't ignore this any longer and decided to start where he was, with what he had, and turn this ancestral land into a space he could call 'home' once again. He began the tedious process by planting trees, clearing the dilapidated foliage, and preserving the existing greenery.
The next task was to build the home.
Although the initial plan was for this to be their second home, which they could visit for vacations, Noopur's mother Sadhana played a pivotal role in the decision to turn it into their main residence.
"In reality, it was always my wife who made us a conscious family," says Rajan, referring to his wife taking the call for them to quit their city jobs, move to the village, and set up their lives. "There was also a strong influence from the community I belonged to. Together, my wife and I made more sustainable choices."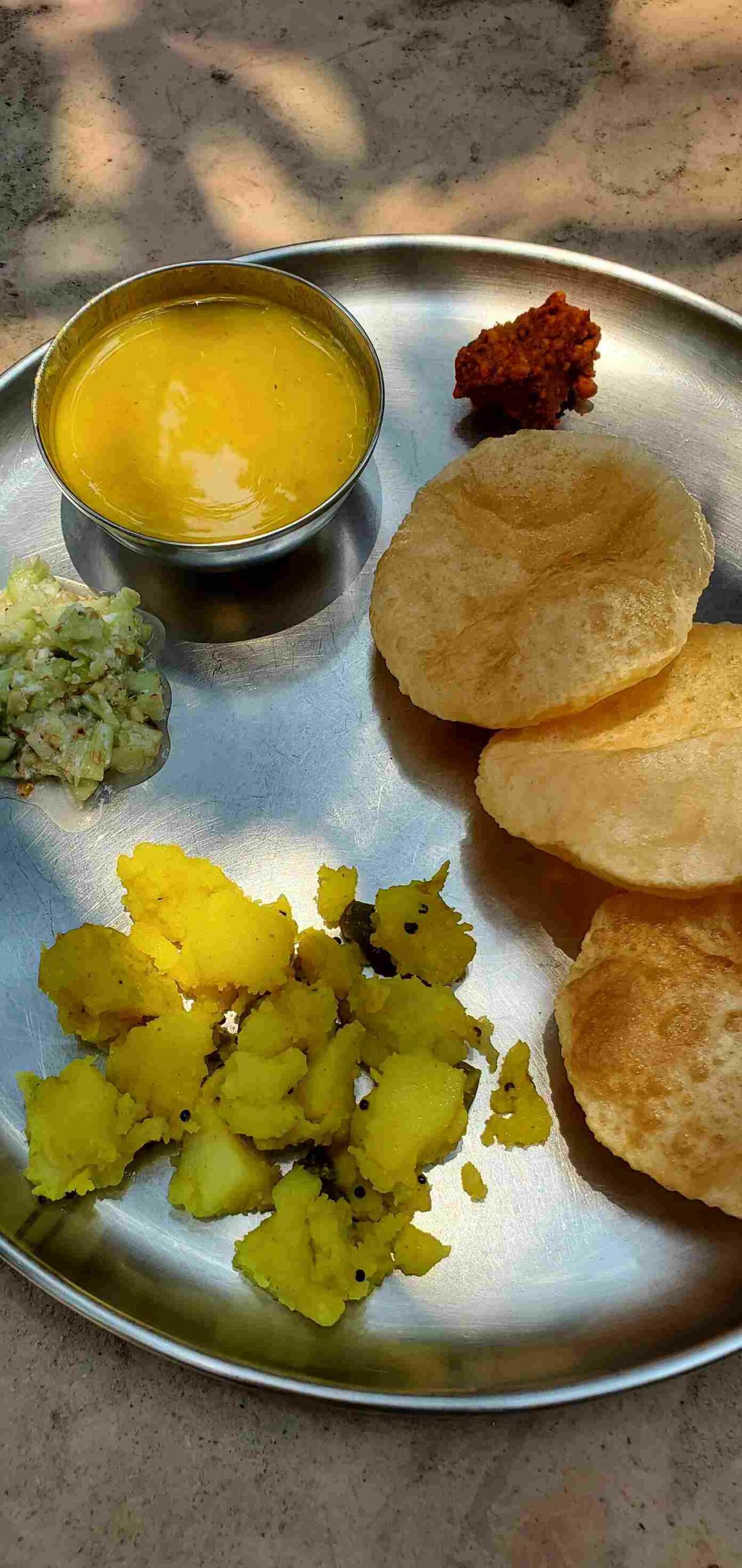 And so, Rajan and Sadhana began living in the quiet and solace of Guhagar. Meanwhile, Noopur, who was working in Toronto at the time, was amazed at this cocoon her parents had created in a land that everyone once perceived as 'gone'.
She decided to pay a visit here in 2020. "I was pregnant at the time, and it was also when the COVID lockdown struck. I was stuck here and couldn't return back. In fact, I even delivered my baby here!"
Noopur recalls the next couple of years being an eye-opener for her.
"I watched my baby grow up around nature and watched as it influenced her. I realised I had found my purpose in life — to build a project of my own here and preserve the space."
Ayra Farms is born
There is still much to do on the four-and-a-half acre plot of land that houses Ayra Farms, which has two cottages, a tent area, a cowshed, and a kitchen garden, which blooms with vegetables like cabbage, cauliflower, spinach, chillies, pumpkins and cucumbers.
"Right now, there is the farm stay where four adults can stay for Rs 5,000 a night. We provide homemade meals and the menu is seasonal. It changes every three months."
She points to the food being a mixed cuisine of her learnings from Toronto, her mother's secrets, and a local Maharashtrian cook's recipes. Among the specialities here, there is Kerela stew with grilled chicken, bhajleli ratali (roasted sweet potato), grilled fish fillet with a chimichurri sauce, kalva (oyster) curry, steamed yoghurt, crab curry, and prawns pulao.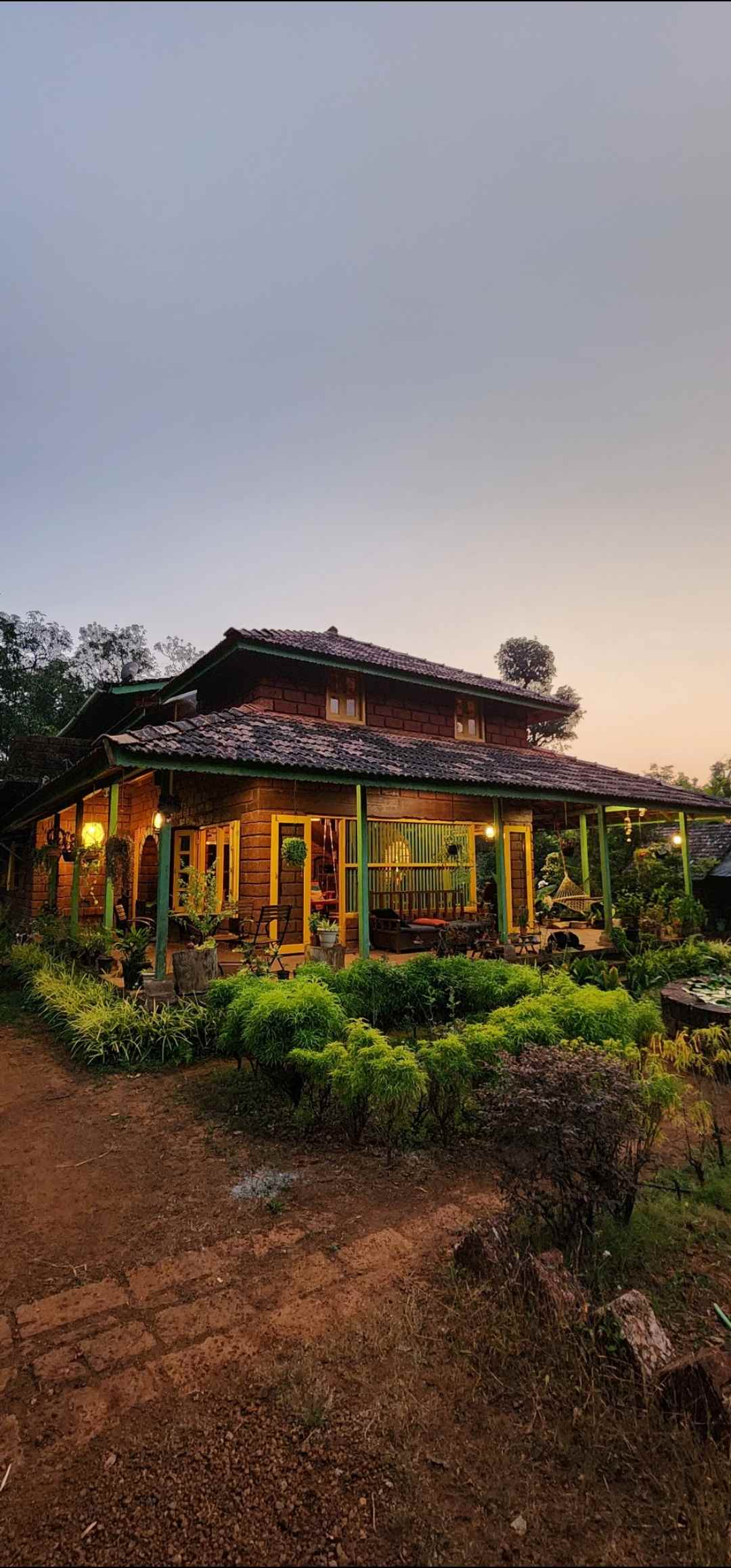 While the food is a delight, the space has been designed to make the most of the heavy rains that Guhagar receives, while the rooms have high ceilings providing a lot of ventilation.
While Noopur reveals their future plans — which include constructing additional eco-friendly homes using locally sourced materials and establishing a community kitchen, a yoga centre, and a workshop — she expresses her belief that the future holds great promise for these endeavours.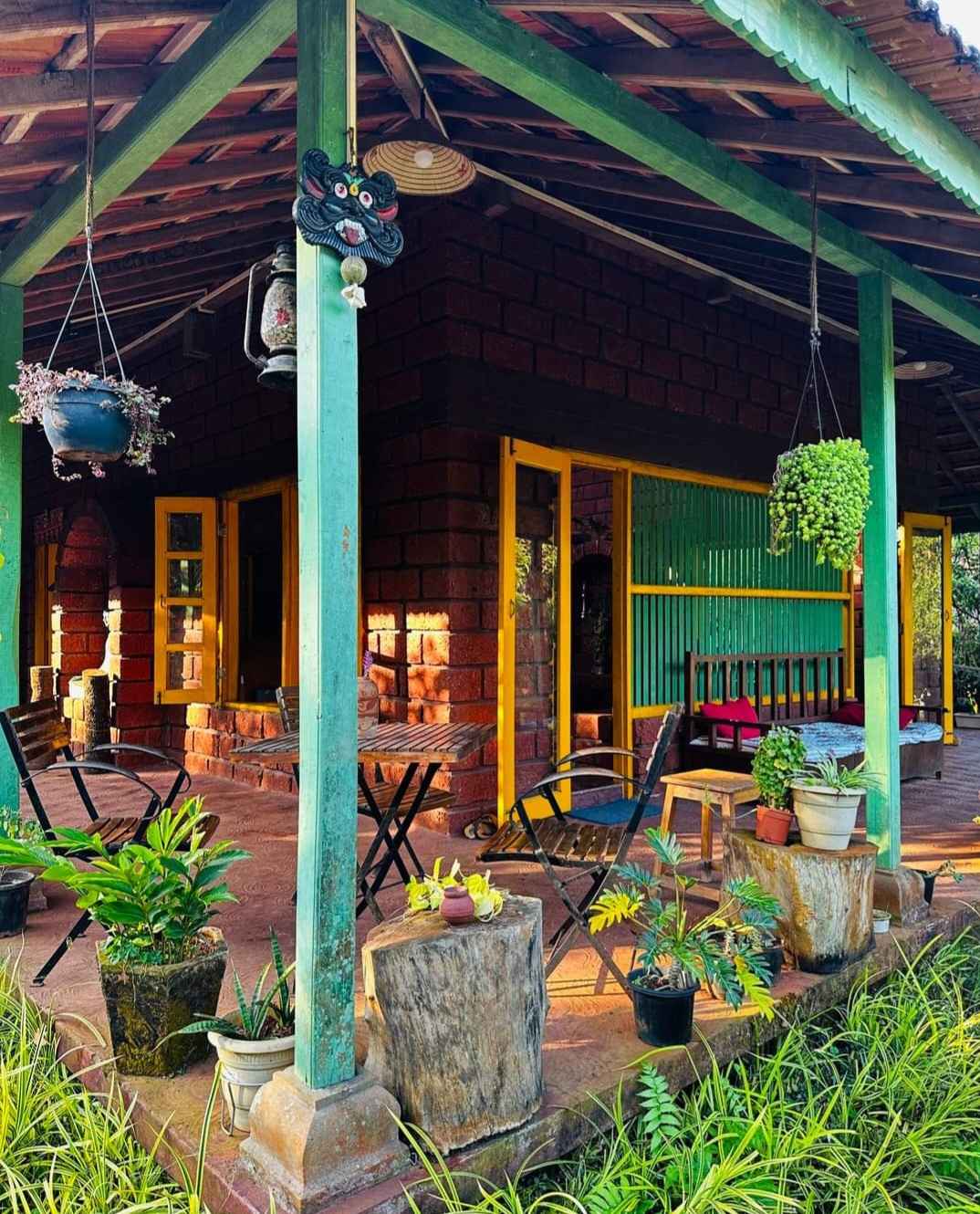 There is also a village project that Ayra Farms is a part of — a dam that has significantly improved the water levels, she says. "The groundwater is literally blue!"
While spending time on the farm has been the best part of her life, Noopur watches in awe as her baby girl Ayra grows up around these natural elements. Whether it is playing with the animals around or finding natural pigments that she can use instead of traditional chalk while she plays, there is always something to be explored and enjoyed at Ayra Farms.
Ayra's grandfather too shares this sense of wonder.
As he traces back to the journey of how this all unfolded, he says, "I never expected Noopur to take interest in this project. It was a complete surprise especially when she showed consistency in her work here. And not to miss my granddaughter!"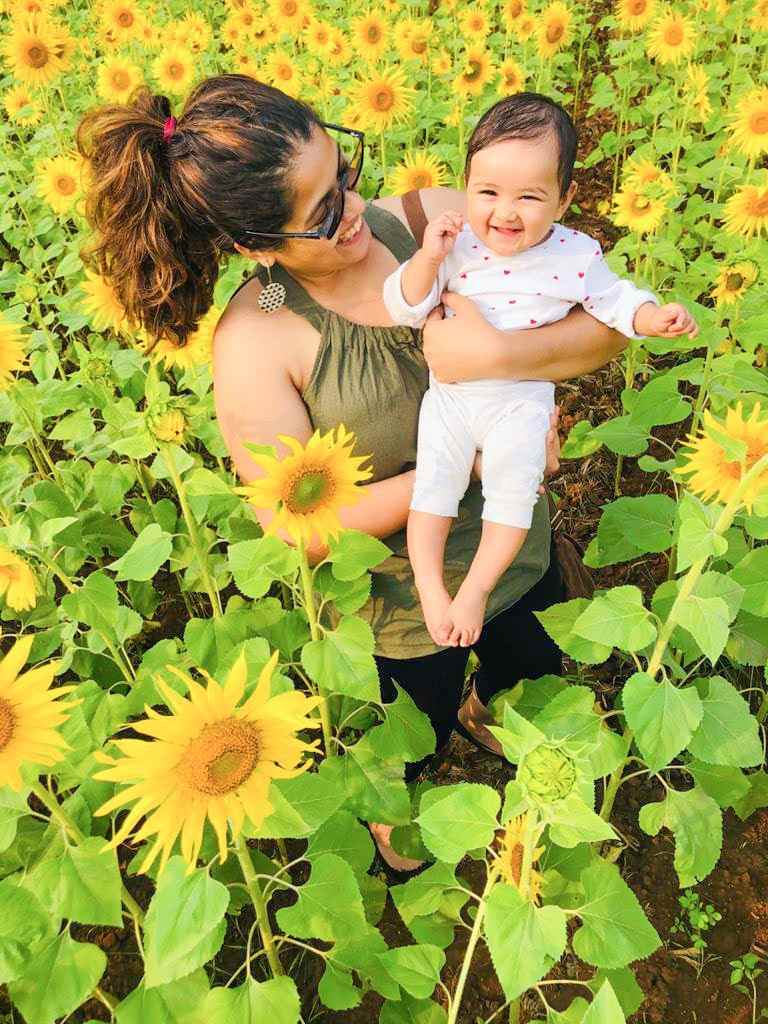 He adds that just watching Ayra play around the farm is the most satisfying feeling for him. "She will go feed the cows, run around the house with laughter in her eyes, draw on the floor, and take me out for walks. It feels so good to be able to create something where not only us, but all the generations to come will benefit in one way or the other."
As dusk settles in the village, Rajan's favourite pastime is to go sit near the water tank that they have built on the highest point of the land. "At any given time, day or night, the view is absolutely spectacular. I sometimes like to go up there to just sit and watch the clouds pass by."
Edited by Pranita Bhat
We bring stories straight from the heart of India, to inspire millions and create a wave of impact. Our positive movement is growing bigger everyday, and we would love for you to join it.
Please contribute whatever you can, every little penny helps our team in bringing you more stories that support dreams and spread hope.