A CAMERA THAT SAVES LIVES
Easy-to-use, radiation-free device that helps in the early detection of breast cancer.
With technicians and others present in the room, conventional mammographies make most women uncomfortable. But this woman and her team is helping save thousands of lives through their private, radiation-free and painless new method to detect breast cancer.
THE INTELLIGENT WAY TO SAVE WATER
A wireless water management system that is affordable, efficient and easy-to-use.
Water is not an infinite resource, yet we treat it like one. If this continues, we will soon turn into a desert planet. This need not be the case though! Take a look at how the minds at Agua are turning the tide by giving our water system a mind of its own.
TRANSFORMING THE DEFINITION OF EDUCATION IN RURAL INDIA USING TECHNOLOGY
An app that makes learning easy, fun and personalized
In 2015, there were only 6 students in this school. Two years later, there were 600. Across villages in Bihar, Jharkhand, and six other states, attendance has tripled and the rate of students passing from schools has gone from 38% to 71%. See how two IIT graduates and their team are making this magic happen.
TECH SAYING NO TO VACCINE WASTAGE
One-stop solution to reduce the wastage of vaccines and help reach more children in need.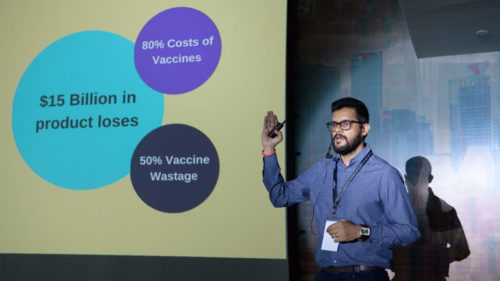 Using blockchain technology to monitor supply chains with a focus on vaccines, StaTwig provides stakeholders with access to a unique ID and a serial number of the vaccine to track its movement. This system allows for a transparent movement of vaccines throughout their journey from production and transit to supply.
READ MORE
TECHNOLOGY TO MAKE COMMUNICATION EASIER
Bridging the gap between the needs of a culturally diverse low-literate population from rural and semi-urban India
Navana Tech created the Bharat SDK, a software for companies to implement a text-independent, visual and voice-driven user experience on their existing apps. Its speech-to-text feature is to help users communicate, search, navigate and enter data, all by using voice.
READ MORE
TECHNOLOGY THAT EMPOWERS FARMERS & CONSUMERS
A digital agri-platform which uses blockchain technology to provide transparency in the supply chain of food and agriculture products.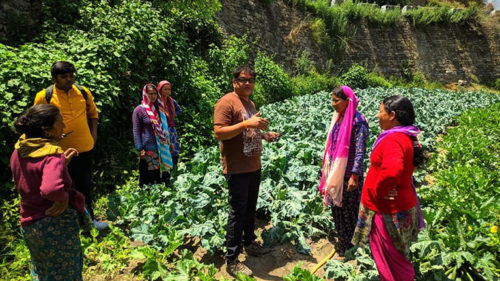 When producers or sellers make several claims regarding the quality of their food products in a supply chain, Foodprint steps in to verify them by creating a digital space of transparency and traceability. It not only helps the consumers but also empowers the farmers by allowing them to determine where and how their products are reaching the consumers.
READ MORE
AI POWERS EFFICIENT GOVERNANCE
Bridging the data and knowledge gap between the citizens and governments.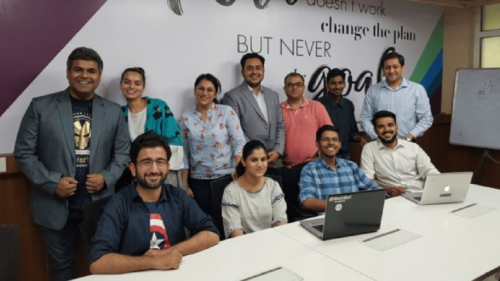 CivilCops is a social intelligence organisation which empowers citizens and helps governments be more accessible, efficient and effective in public service delivery. Using data and artificial intelligence, the organisation helps in cutting through all the red tape, connecting citizens directly to their governments.
READ MORE
A DIGITAL BRIDGE FOR CHANGEMAKERS
A unique matchmaking venture that brings NGOs and corporates together.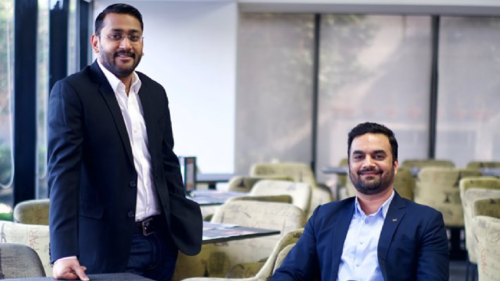 Impactify provides a suite of end-to-end solutions to connect NGOs with corporates and other sponsors, hence driving substantial change in society. The organization serves both NGOs and sponsors to amplify their impact, and leverages technology to solve problems in the social sector.
READ MORE
TECHNOLOGY TO LIGHT UP HUNDREDS OF HOMES
Technology to light up hundred homes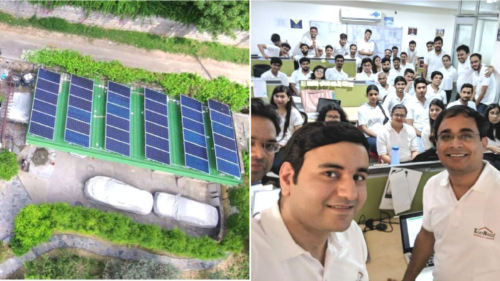 With their affordable solar system installations along with real-time IoT powered solar monitoring app, two IIT graduates have brought a solar revolution of sorts in India. Their Gurgaon-based company, Zunroof, provides fully automated solar solutions in India.
READ MORE
ARTIFICIAL INTELLIGENCE TO SAVE ENERGY AND POWER THE COUNTRY
Using technology to solve India's energy challenge
Meet the man with a solution to reduce blackouts this summer, while saving energy across the country!
ARTIFICIAL INTELLIGENCE HELPING THE VISUALLY IMPAIRED SEE
An App that let's them perceive the world like never before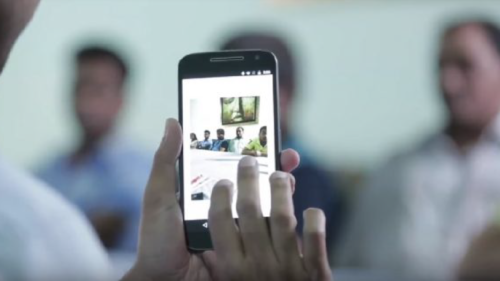 Leveraging artificial intelligence technologies, including natural language processing, image recognition, optical recognition and smart glasses to help visually-impaired persons perceive the world around them like never before.
READ MORE
AI is a collective of advanced technologies that allow machines to sense, comprehend and learn. It is set to transform businesses in ways not seen since the industrial revolution. Click here to explore how organizations are leveraging AI for social impact.
SAVING LIVES THROUGH FASTER RESPONSE
Technology that's reducing ambulance wait times
Why does it take so long to get an ambulance in India? Find out how this man is transforming healthcare, one click at a time.
MAKING MODERN HEALTHCARE ACCESSIBLE TO THE UNDER-SERVED
Cloud-based mobile diagnostic device that helps pregnant women get timely medical attention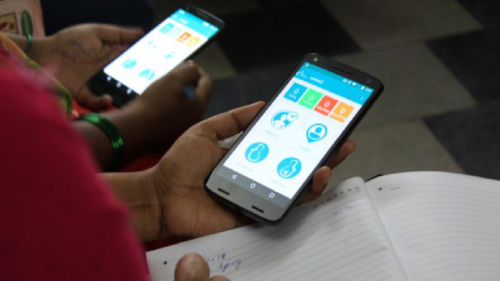 Providing end-to-end solutions to vulnerable mothers in remote villages and slums and connecting them to modern healthcare facilities, this app has provided help to over 3000 pregnant women in more than 60 locations so far, and aims to serve five million women by 2021.
READ MORE
The right cloud first strategy unlocks innovation and creates limitless possibilities. Click here to commence your journey to cloud.
DIGITIZING CONTENT FOR THE VISUALLY IMPAIRED
Using voice to build a better future
Every child has the right to dream – Meet the man who is helping visually impaired kids across the country get access to all the books they'd want to read.
READ MORE
Digitization helps to target value opportunities. It's a universe of linked services, devices and people to enhance the new era of competitiveness, changing the expectations and shifting value within and across industries. Click here
AGRI-ENCYCLOPEDIA FOR THE FARMERS
A unique solution to help farmers better their crop yield and curb the rising farmer suicides.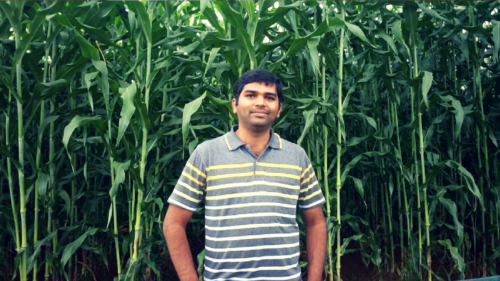 A free to download 'Agricultural crop management' mobile application, the app is available on the Android platform, and currently has over 1,17,000 users (farmers) from across Andhra Pradesh and Telangana.
READ MORE