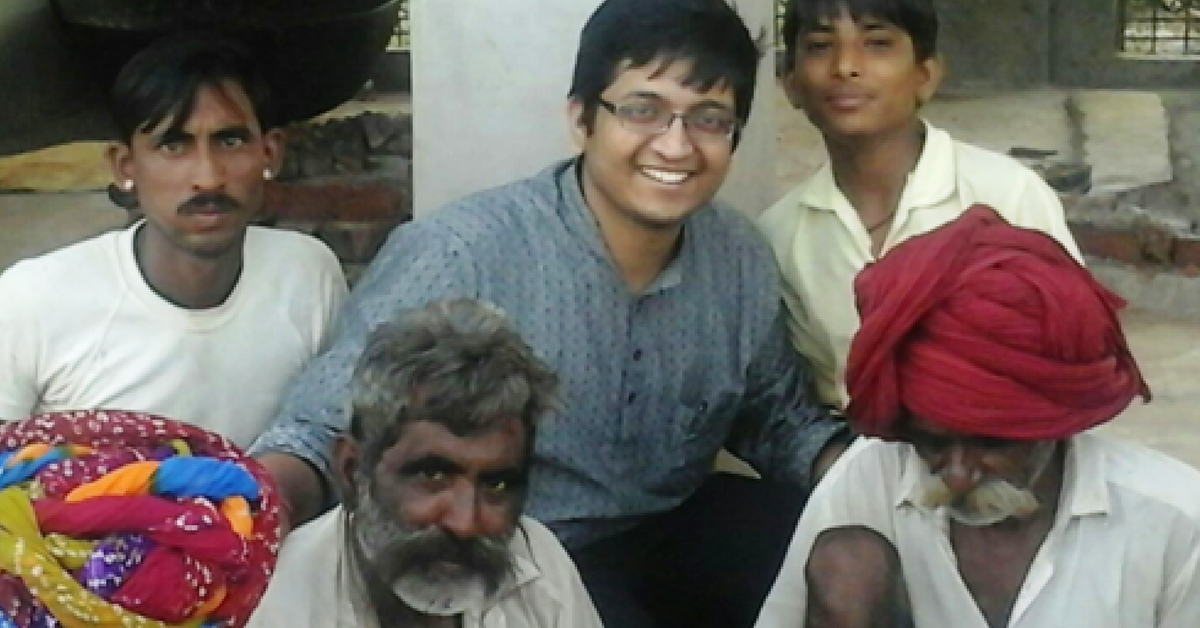 At Satvyk, 60-65% of the MRP of any product directly goes to the farmers.
"The food you eat can be either the safest and most powerful form of medicine or the slowest form of poison." – Arin Wigmore
How do you feel to have fruits grown by a trusted known friend? Very safe and satisfied, right? What if you could always know the person growing your food and also how it is grown?
Siddhagiri's Satvyk organic stores offers you the option of knowing your farmer and processor, and also the farming and the processing methods used to grow your food. The company even enables you to visit the farm where your food is grown.
Siddhagiri Satvyk is the brain child of CA and CFA Akshay Agarwal and Gajendra Choudhary, an MBA graduate who ran a 3-generation-old textile business.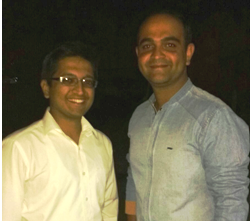 Both of them left their bright careers and plunged into the startup scene, to not only ensure healthy meals for everyone but also help farmers get a better livelihood.
"We eat arhar dal for folic acid, jaggery for calcium and haemoglobin, tomatoes for Vitamin A, carrots for Vitamin C, apples to keep doctors away, etc. But are the apples really keeping the doctors away? An apple now is 45% pesticides a day. Or are lentils, which look so beautiful after polishing, giving us the required nutrition, or is the jaggery adding to the calcium or adding to your urea levels creating kidney problems? We need to give it a thought. How can anyone play with our lives by serving us raisins washed in detergent and treated with sulphur or the wheat fumigated with Sulfaz, which can have dangerous side-effects?" These were the questions that haunted Akshay for months after he attended an event named Bhartiya Sanskriti Utsav in Kolhapur at Siddhagiri Gurukul Foundation in January 2015.
---
You may also like – As an Engineer He Earned Rs 24 Lakh. As a Farmer He Earns Rs 2 Crore!
---
For the next 10 months, he met various experts in these fields, conducted farm visits and attended organic farming sessions during weekends and holidays. These 10 months were like an eye-opener to some of the most shocking facts in the field of agriculture and food. Akshay realised that the extent of adulteration taking place in our food was beyond comprehension. The extent of chemicals and pesticides used in our fields by the farmers was a big reason to worry.
In November 2015, Akshay put down his papers and decided to make the food on our plates adulteration-free. When Akshay explained his concerns to school friend Gajendra Choudhary, he too decided to quit his family business and join the venture.
Gajendra had a huge network of farmers in Rajasthan as his ancestors were farmers and through the organisation Siddhagiri, Akshay had already connected to the best organic farmers of the country. The two then connected with all the organic farmers in Kolhapur as well as in Rajasthan and laid out a startup plan. During their research they found out that there were many small farmers who were doing organic farming, however as they did not have enough money to get a certification, they either had to sell it to a certified company or at the same price as the non-organic produce.
"There is a big lacuna in the certification process. The farmer has to spend around Rs.20,000-30,000 every year for the certification. As a small farmer cannot do so, he/she has to depend on a company which can get him certified under the company's name which in turn may buy their produce but the farmer is not allowed to sell his produce to anyone else as certified organic until the company gives him an NOC. The company pays the farmer hardly any premium over the conventional product pricing. However such procured produce is sold at a hefty MRP to the end consumer, resulting in just 30-40%of what the end consumer pays being ultimately paid to the farmer for the produce," explains Akshay.
Gajendra and Akshay decided to help these small uncertified farmers and at the same time made sure that people get only healthy produce. They identified organic farmers who were using traditional ways of farming, bought their produce in bulk, appointed many women self-help groups for processing and packaging of the products and the day came when they were all set to make their dream come true.
On February 3, 2016 Akshay and Gajendra launched their first outlet in Kolhapur with more than 100 products on board by the name of Siddhagiri's Satvyk.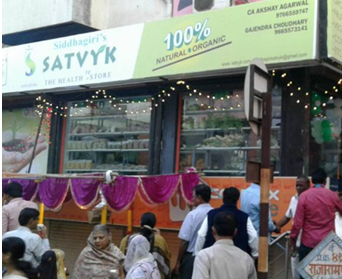 Siddhagiri's Satvyk not only has products of farming done by organic manure or fertilizers but it also focuses on the traditional method of farming and processing.
Seeds: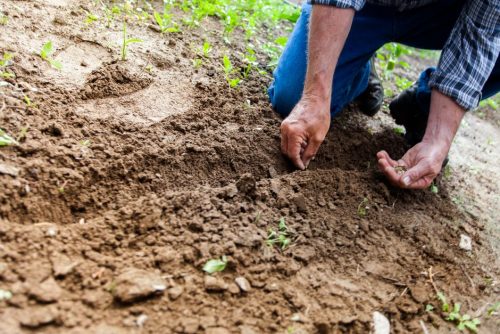 According to Akshay, the first basic thing to be followed for a healthy lifestyle is a healthy seed. He believes that even though organic manure is used, if genetically modified seeds are used instead of indigenous seeds then it will have the adverse effect. So the first rule that a farmer has to follow to supply his/her produce to Satvyk is sowing indigenous seeds.
Farming method: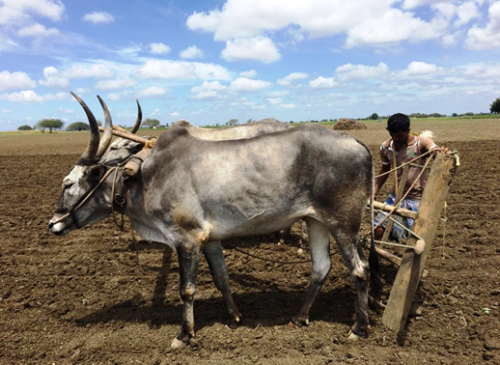 Another interesting fact that Akshay and Gajendra came across during their research was that the traditional method of farming with the help of bullocks and plough helps the soil to remain fertile resulting in a better produce. According to them, the use of tractors and modern machines kills the microorganisms in the soil leaving the soil depend on the manmade fertilizers and manure. Hence they prefer small farmers who use the old techniques of farming.
"We directly get in touch with the producers. We conduct regular farm visits, get the procured bulk produce vetted for authenticity and carry out surprise audits at the facilities of our producers to ensure the best-in-class organic produce is made available. We believe in connecting small marginal farmers with customers in their community," says Akshay.
The produce from these farmers is sent to the Pesticide Residue Laboratory in Pune, which is a government notified laboratory.
---
You may – This Organisation Has Restored 39 Lakes in 10 Years. This Year, You Can Help Them Fight Drought!
---
Processing:
The team's view about processing is also similar to that of farming. They have tie-ups with six women self-help groups from Kolhapur, which help them provide stone-ground flour, hand-pounded dals and rice, wood-pressed oils, etc.
"When you grind the produce in a hand mill, the heat generated is very less as the speed is just 40-50 rpm, whereas the speed of an electronic mill is mostly around 4,000- 5,000 rpm, so imagine the effect of the heat generated during the process," Akshay says.
Packaging: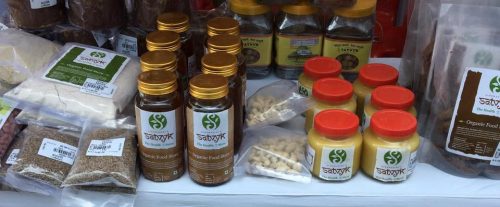 The self-help groups also help Satvyk to preserve the products in an organic way. For example, if you add some black pepper in Jowar then it will remain pest-free for a longer period of time.
Though team Satvyk tried to use biodegradable packaging material like cotton or jute bags and paper packaging, the experiment did not go through as these materials were not preventing pest attacks on the grains. Thus hermetic bags (food graded and recyclable plastic bags) are used for storage and packaging. The customers are asked to return the packing bags on their next visit so that it can be recycled. Apart from this nitrogen flushing allows nitrogen to replace oxygento preserve them for longer period of time.
Just one year down the line, Satyvk now has seven franchisee stores across India. The stores are located in Kolhapur, Satara, Chennai, Sindhudurg, Islampur, Hubli, Ichalkaranji.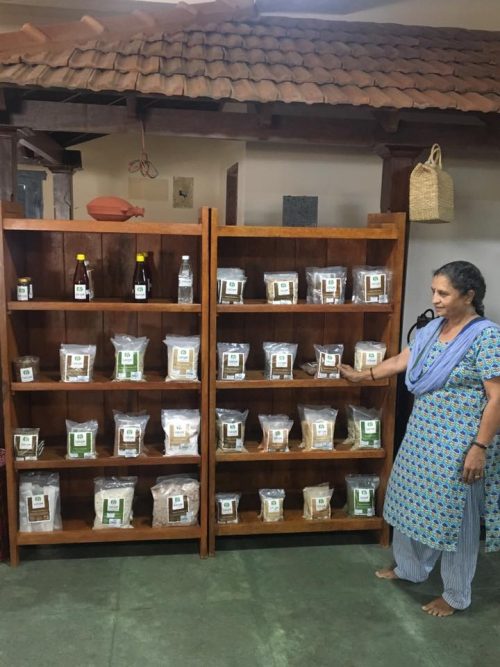 The expansion has been possible just through word of mouth. Akshay and Gajendra believe that though organic products are a little costlier than the non-organic ones, the cost is worth for all the health benefits and the efforts of the farmers and the processors to make it healthy.
The product portfolio of Satvyk has increased from 100 products initially when it started to above 150 in March 2017. At present, Satvyk team works with individual farmers and farmers' organizations from around 10 states in the country.
At Satvyk, 60-65% of the MRP of any product directly goes to the farmers. The processing, packaging and even the transport of the produce from the farms to Satvyk's warehouses are taken care by the team. This becomes an absolute win-win situation for both customers and the farmers as well as for team Satvyk.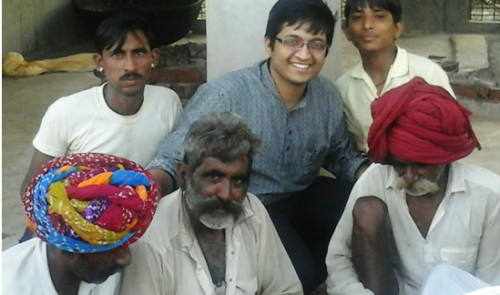 "A message you receive from a customer saying that his wife is suffering from cancer and needed real honey to help her tongue feel better which have been all scratched due to heavy dosages of chemotherapy and he found such Honey at Satvyk is what makes your day. Or a call you receive from a Kerala family staying in Mumbai informing that the coconut oil we received from Satvyk has been the same we used to eat 30 years ago in our village makes you feel proud. Such appreciations and customer feedbacks and that smile on the farmer's face when he is paid a fair premium for growing organic are the things that money can't buy," says Akshay
Team Satvyk will soon launch a website where the customers can buy products directly from the farmers. They can even get the details of the farmers and visit their farm. Know more about Satvyk here.
---
Like this story? Or have something to share? Write to us: contact@thebetterindia.com, or connect with us on Facebook and Twitter.
NEW: Click here to get positive news on WhatsApp!
We bring stories straight from the heart of India, to inspire millions and create a wave of impact. Our positive movement is growing bigger everyday, and we would love for you to join it.
Please contribute whatever you can, every little penny helps our team in bringing you more stories that support dreams and spread hope.