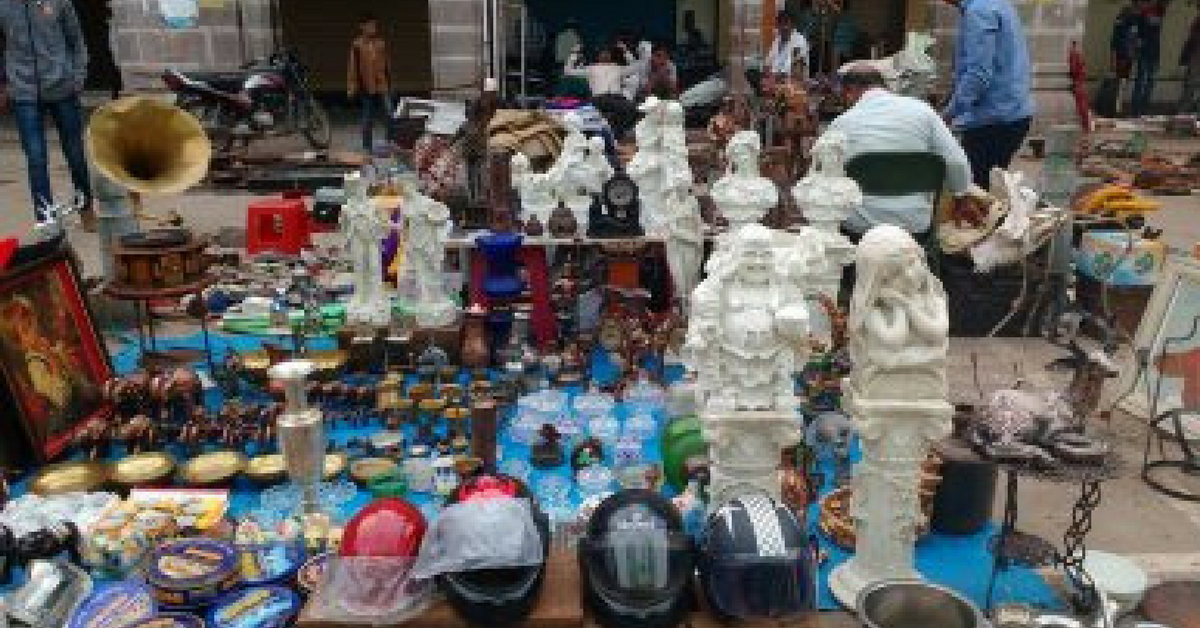 Products priced between Rs.1 to Rs. 20, this pop-up guarantees happiness
A pop-up shop literally means a 'here today, gone tomorrow' retail shop. Dating back to as early as 1298 when the first pop-up was held at the Vienna December Market, this concept has evolved and come a long way. These pop-up events provide an avenue to upcoming designers to showcase their products to a niche audience. It usually brings together designers and couture fashion.
What's different and unique about the pop-up show going to take place in North Delhi is that it aims to bring in the underprivileged for a shopping experience that they will cherish. Four women of the Jain household have gotten together to host a one-of-its-kind pop up. This pop-up store is scheduled to be held in the second week of May. Ridhima Jain Bansal, one among the four women behind this pop-up, tells us more:
1. Tell us about how the idea to hold this pop-up for the underprivileged germinated?
Image Source: Wikimedia
We often give our helps hand me downs; clothes, electronics, books, and whatever else we wish to discard. We realised that they never have the option of choosing what they want. This pop-up aims to change that. We want to give them a chance to shop for whatever they desire.
The freedom to buy whatever they want is what we would like to offer them.
Image from Wikimedia
2. When you sat down and conceptualized this pop-up, what did you hope to achieve? Will this be an on-going thing?
Other than a lot of happiness and excitement, we are hoping that this pop-up offers people a chance to buy whatever they wished for at a rate that is affordable. The reason we are attaching a cost to all the items being sold is so that those who come to buy it don't feel like it is charity or a handed-down product. It is something that they will be paying for and therefore value more.
Since this is the first time we are putting this together, we are hoping to learn from how it goes and keep conducting many more throughout the city at regular intervals.
---
You may also like: Public Transport Workers Lead A Unique Charity Drive in Kerala
---
3. Where do you propose to hold this pop-up and whom are you targeting?
Swawlambam, is the name of the NGO we are tying up with in Delhi. We have rented out their hall space in Saket, Delhi where all the products will be displayed. We will be inviting the slum-dwellers of Dakshinpuri to come and visit the pop-up store. We are working hard to create a sense of excitement amongst them.
4. Tell us how those you visit the pop-up store can shop there.
Our help at home or outside will always choose between buying dal or rice. They do not have the luxury of bringing a t-shirt or a toy into the equation. With this pop-up we are aiming to change that. We have been getting good quality clothes, shoes, bags, toys, bedsheets, bedcovers, stationary, and even household articles and artefacts to display at the pop-up store.
We are segregating each of the items to ensure that none of them are damaged. We are then attaching price tags ranging from Rs. 1 to Rs. 20 to each product. Whoever comes in to the pop-up store will be given a coupon worth Rs. 50 and that can be exchanged for the products at the store. As I mentioned earlier we want to spread happiness and do this as often as we can.
If you are in Delhi/NCR and wish to contribute towards the pop-up store please contact Ridhima Jain Bansal at +91-9717997300
Like this story? Or have something to share? Write to us: contact@thebetterindia.com, or connect with us on Facebook and Twitter.
NEW: Click here to get positive news on WhatsApp!