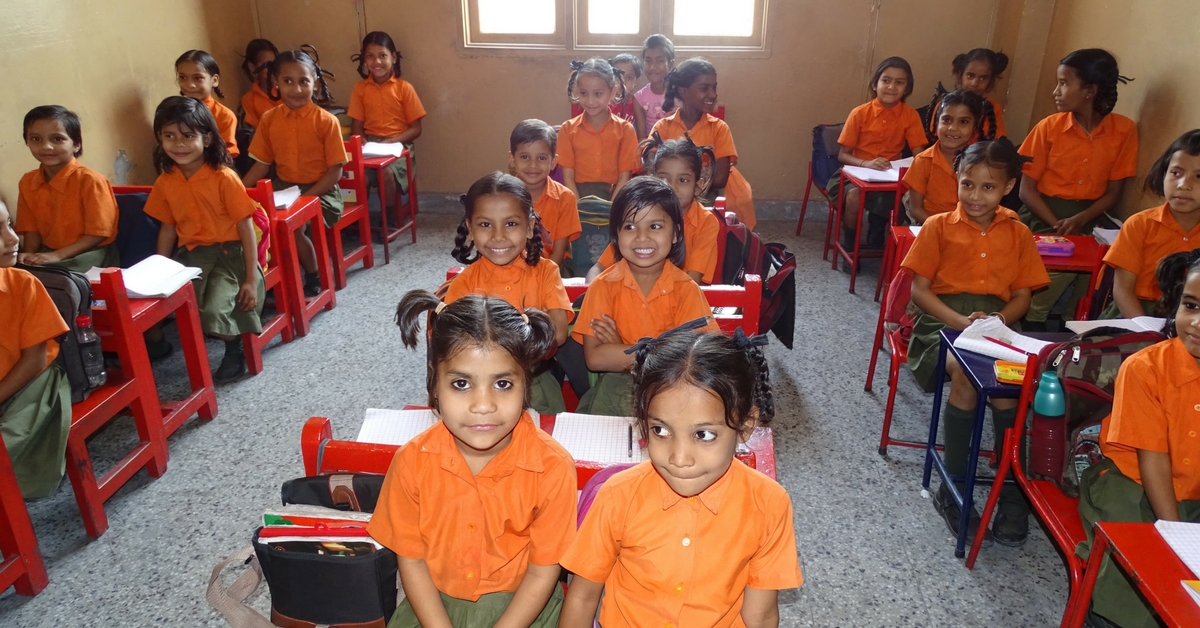 The realization of social and economic exploitation of girls and women in society became motivation for a housewife to start a free school exclusively for girls.
The female literacy rate in Rajasthan (the largest Indian state) is 52.1 %, as compared to the national average of 64.6 % (as per the Census of India), implying that one in every two women is deprived of basic education. The slums of Jaipur (the capital city of Rajasthan) suffer from unimaginable socio-economic problems, further intensified by continued migration of poor families from rural areas.
Living conditions, health, and sanitation are at abysmally low levels in these slums, which also suffer from extensive social ills such as drug abuse and crimes against women. Discrimination against young girls is embedded in the culture and reinforced by poverty.
The main barrier is the attitude of poverty-stricken parents who keep girls at home watching over siblings, or involve them in low-skill tasks for minimal income generation.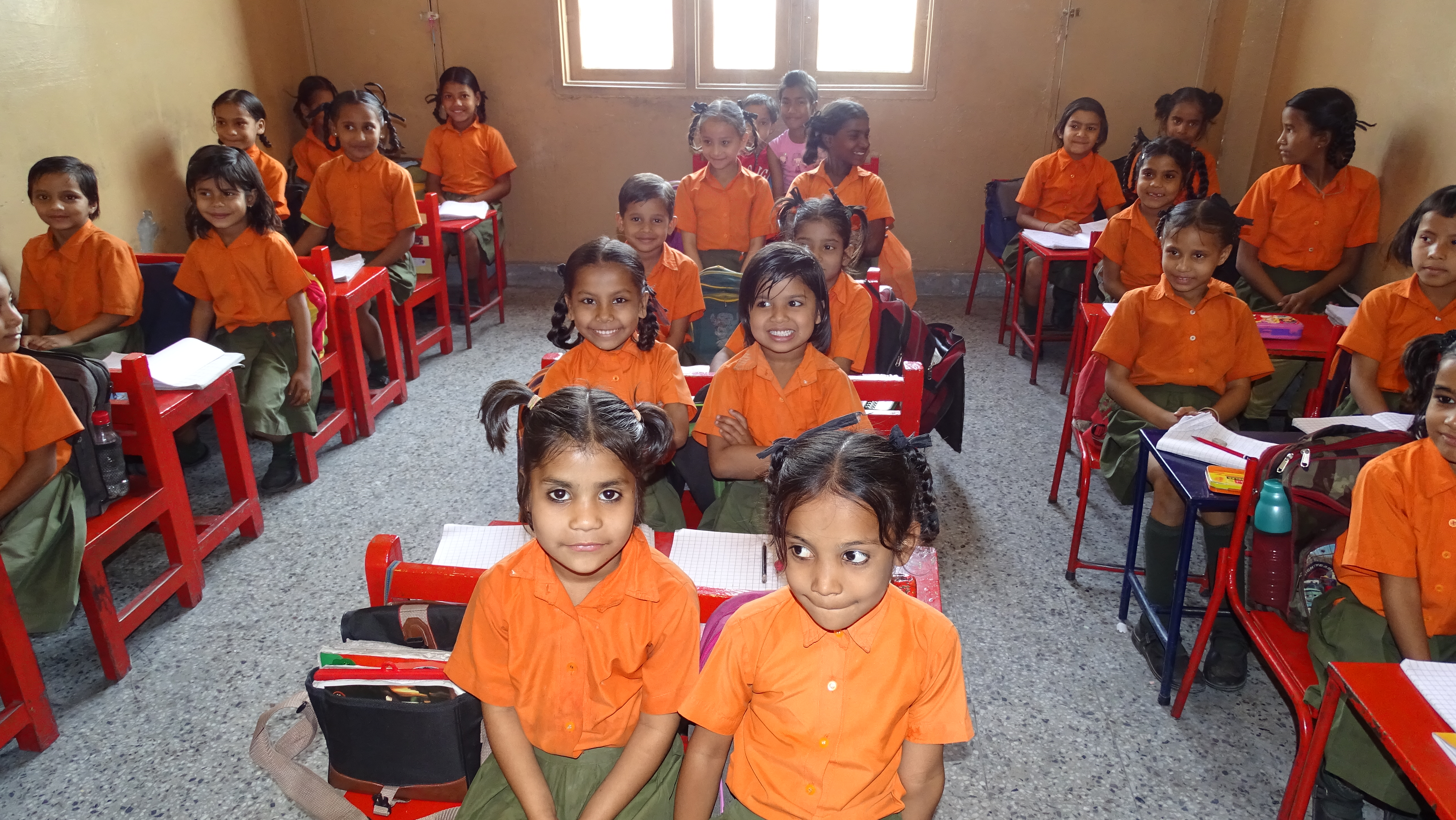 It is this prejudice which became starkly evident to Lavalina Sogani and prompted her to start a free school for girls living in the slums of Jaipur. In her own words, "My comfortable cocoon, with my husband and two little kids, left me no time to muse over the nitty-grittys of what went on in the lives of the domestic helps employed in the house. Then came Sangeeta, the 14-year-old daughter of the guard, who became my little girl's play mate."
"Sangeeta was wise for her age, or maybe circumstances had made her so. She played with my daughter, but always maintained a distance. She would never pick up a biscuit unless it was offered to her, and I marvelled at her restraint."
"Once, it was snack time for the kids, and I got a glass of milk for my daughter and son along with some cookies. I saw Sangeeta looking at the glass from the corner of her eyes. She quickly turned away and distracted herself, probably restraining herself from the temptation. I could feel tears stinging my eyes, and I quickly got up and went into the kitchen and brought a glass of milk for her."
"She peered at the contents, and then voiced a statement which still rings in my ears even now, after 28 years. 'Girls don't drink milk,' she said. 'Milk is only for my bhaiya (brother) since out of three siblings, he is the only one who goes to school.'"
"I was stunned at the blatant truth which came from this child, who had been brought up in a society where the woman was always treated as the underdog."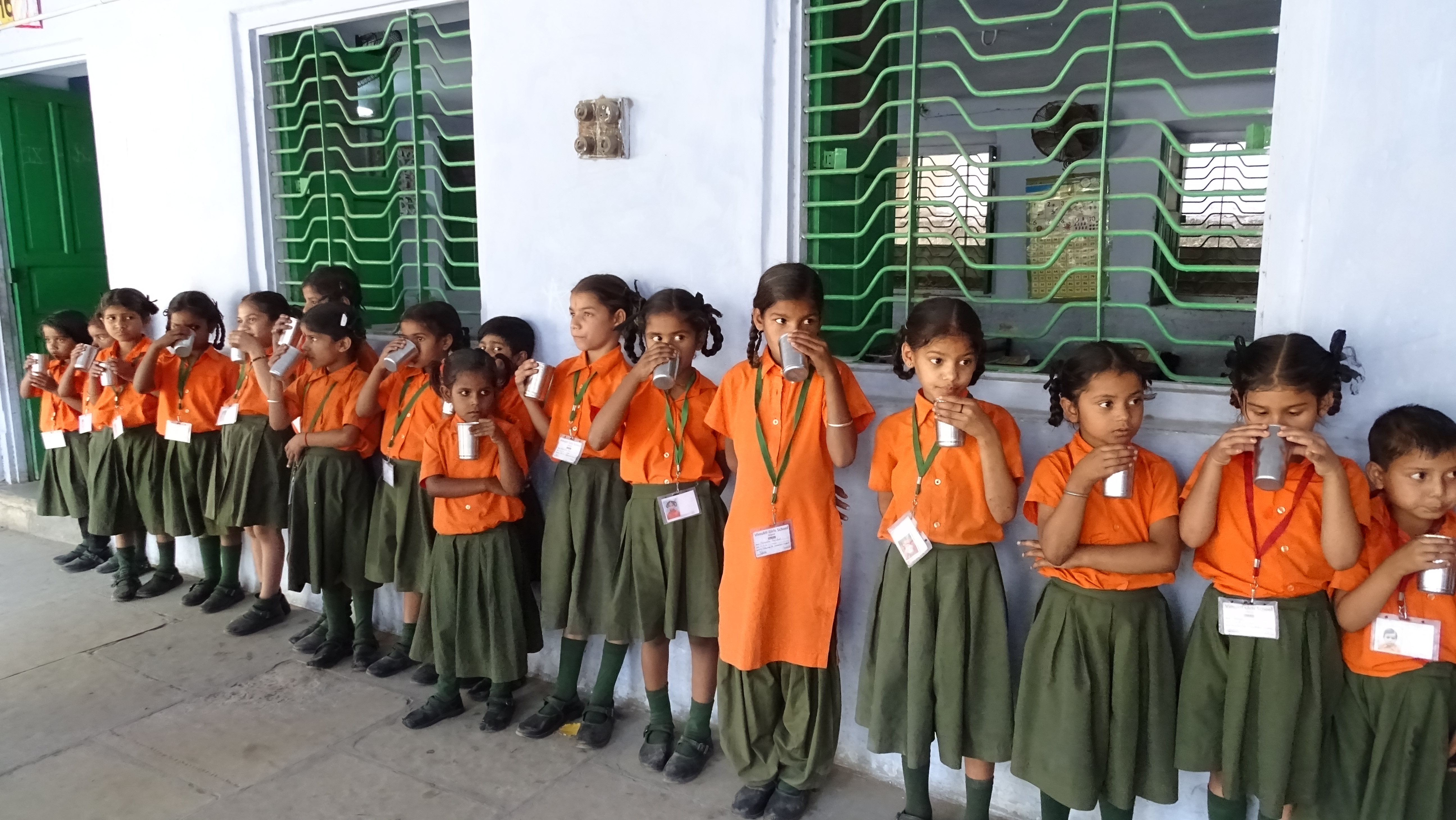 "In my mind, I decided that I had to pitch headlong into this battle of the sexes. It started with a handful of little girls from the underprivileged lower strata of society. The sunny room with the little tables and chairs and bubbly little girls gave me a high like never before. Vimukti Girls School emerged as a result of this realisation. Today we are able to make a difference in the lives of 600 girls, and keep hoping to increase the number as the years go by."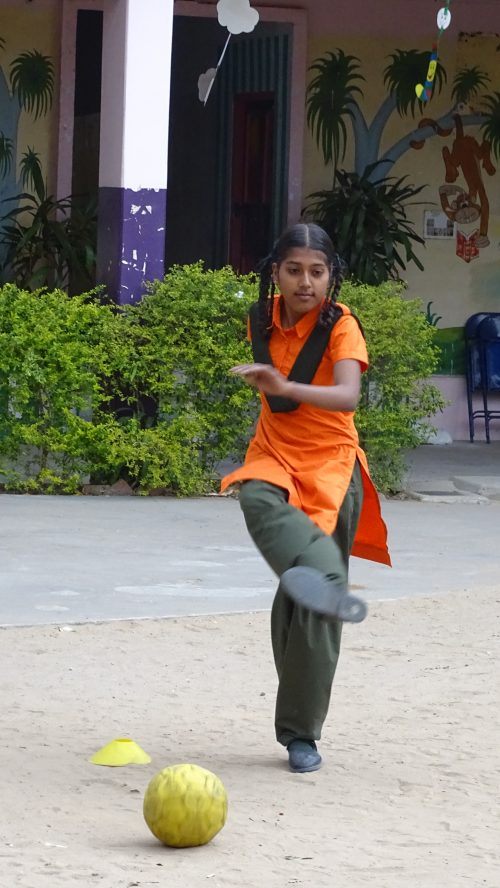 Over the years, Lavalina and her team have succeeded in convincing the community to send their daughters to school. Initially, it was looked upon merely as a place where girls got free meals. But as girls learned to read and write and helped their parents with mathematical calculations and reading newspapers and letters, parents realized the importance of girl child education. Girls who attended vocational training started earning better (at beauty salons and boutiques) than the uneducated girls of their age who continued to work as domestic help.
You can help Vimukti improve the lives of underprivileged girls by sponsoring their education. Find out more online.
Like this story? Or have something to share? Write to us: contact@thebetterindia.com, or connect with us on Facebook and Twitter.
NEW: Click here to get positive news on WhatsApp!