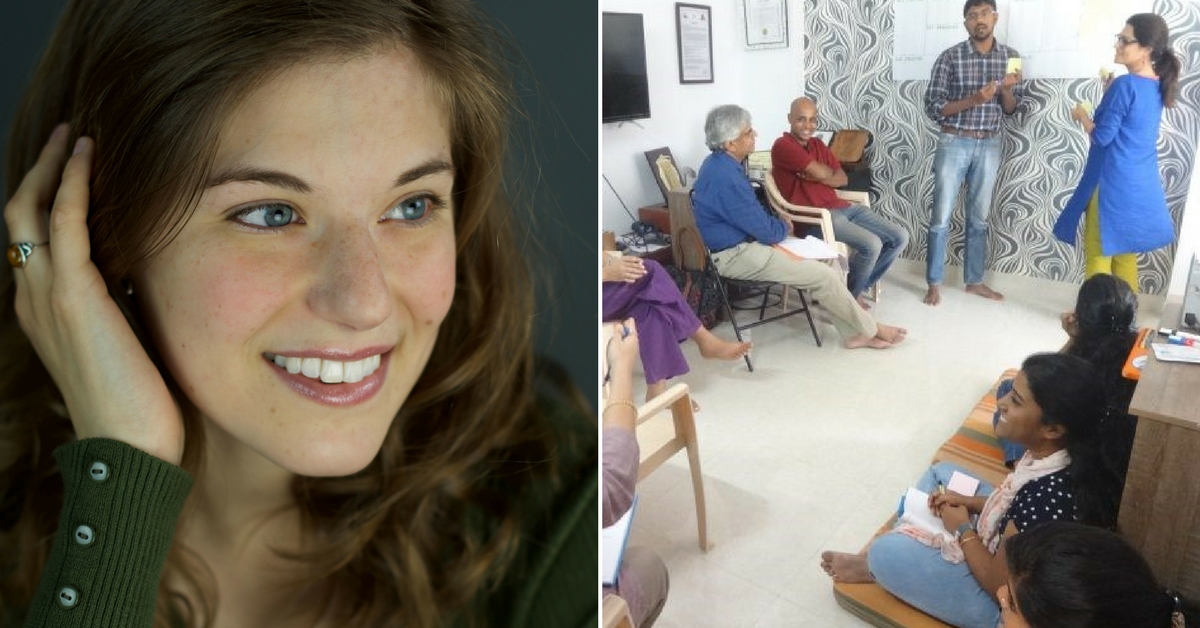 Six months after joining the People's Archive of Rural India as part of AIF's Clinton Fellowship for Service in India, Olivia Waring shares her journey of leaving a lucrative job in Silicon Valley to put her coding skills to use for the greater good. 
Call me a tech skeptic (a techtic?). Cringe-inducing portmanteaus aside, I generally have very little patience for the world of start-ups and software and shiny newfangled gadgets. I like to think I could get along just fine without most of the trappings of 21st century life. (Give me a buzz if you care to join my luddite colony. Scratch that—why don't you just drop me a line via carrier pigeon.)
But apparently The Powers That Be have a healthy sense of humor and a flair for irony. So. as luck would have it, my 25th birthday found me at a major West Coast tech company, where I worked for a little over a year as a rookie software developer.
I wasn't just a fish out of water there—I was a fish that had been strapped to a rocket launcher and catapulted into the next galaxy.
I couldn't care less about Silicon Valley's latest technological advances. I clung to my 2005 flip phone until its last sputtering breath, and eschewed all social media. Kindles, to me, were abominations of all things good and holy. Gizmos that induced minor seizures of excitement in my peers served only to bewilder me. I suddenly found myself surrounded by people who lived and breathed in bits and bytes, whose very DNA seemed to be comprised of zeros and ones instead of nucleotides…and I wanted so much to be one of them, but I simply couldn't bring myself to care.
As my high school computer science teacher used to say, "Programming is the art form that fights back," and I relish the thrill of battle. I love getting lost in my code—that feeling of being "in the zone", when it's just you and your "while loops" and your Java interfaces, and the hours hurtle by, and suddenly birds are chirping and there are empty coffee cups everywhere, but finally you locate that stray semicolon and your programme compiles.
It's not that I dislike coding—quite the contrary. I adore the creativity meshed with algorithmic exactitude, the artistic flourishes of a painter paired with the precision of a clock maker.
The first assignment for my "Introduction to Computer Science" class in college required us to simulate planetary motion using Newton's equations. When I had finished, I clasped my knees to my chest on an armchair in the architecture library (my favorite secluded homework spot) and watched my tiny planets cruise in elegant ellipses around a jpeg sun, around and around and around to the tune of the theme song from 2001: A Space Odyssey, and I cried tears of wonder at the sheer beauty of what I had created—a universe in miniature.
It was my own personal "what hath God wrought" moment. I went on to pursue a Master's degree in Computer Science, during which I specialized in quantum computing. I'll exercise restraint here, because I could rhapsodize for hours about the marvels of this nascent technology…Suffice it to say, the quantum realm is transcendentally beautiful. (Even though I still have virtually no clue how it works – but then again, who does?[1])
However, the corporate tech sector is a different world altogether, far removed from the rush of research and the heady thought experiments of academia, and Space Odyssey moments are few and far between.
It's a place of scrums and stand-ups, and mock-ups and spec reviews, and other baffling buzzwords. It's a place of overpriced primary-colored beanbag chairs that no one ever sits on but which for some reason have to be there so that the office looks "hip". A place of post-its. So many post-its. It's a place where the bottom line is ultimately the only line.
There's nothing inherently wrong with this, of course, in a corporate enterprise. But at the end of each day, while bussing home over Lake Washington and watching Mount Rainier fold itself into a darkening sky, I was visited by gnawing doubts about why I was there and what I was doing. My gilded life in tech felt hollow.
So I won't lie—when I learned that my role at the People's Archive of Rural India (PARI) would consist primarily of working on back-end web development, I was more than a little leery. Had I crossed oceans and continents to do more of the same? But as it turns out, the difference has been as stark as night and day on a pixelated planet orbiting a jpeg sun.
I can point to any number of reasons why I love coding for the People's Archive of Rural India.
My coworkers are enormous contributors to my day-to-day happiness, as I described at length in an earlier post. Furthermore, working at a start-up affords far more opportunities for creative autonomy and personal initiative than working for a well-established corporation. I've been fortunate enough to pursue several of my own pet projects within the context of the PARI mission (rest assured, you'll get an earful about my Language Documentation App soon!), and ushering your very own brainchild from the seed of an idea to the design phase to delivery is a uniquely exhilarating experience.
Then there's our tech partner, ThoughtWorks, a company of "creative technology consultants" that has been supporting PARI since our website's launch. ThoughtWorks' approach to product ideation and implementation is a study in thoughtful, systematic, user-driven development.
Early last fall, the PARI team began hearing murmurs of a mysterious ThoughtWorks "Inception" which was to take place at the end of the year. None of us had the slightest clue what to make of the term. PARI's founder Sainath, in his signature tongue-and-cheek way, took to referring to the event as "The Immaculate Inception", and somehow the nickname stuck with us.
As it turns out, an "Inception" is a week-long event that brings together each and every stakeholder for a meticulous discussion of design philosophies, user journeys, and long-term visions for the product in question. It was truly inspiring to watch the team actively strive to make every participant feel valued and included. They presented what I would have usually considered esoteric design questions in such a way that they felt tangible and relevant—to my own surprise, I found myself engaged in impassioned arguments about font size and kerning (!).
At the end of the day (or rather, at the end of the night – programmers are a singularly nocturnal lot), those empty coffee cups strewn around my desk actually amount to something real, something powerful, something that transcends corporate benchmarks for success.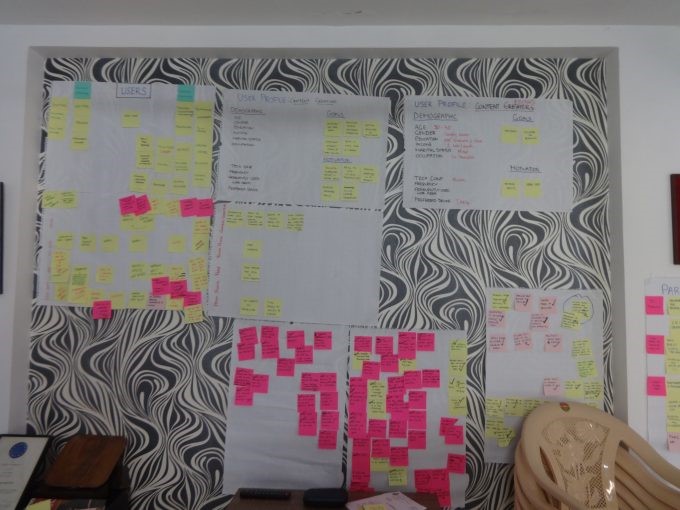 But when you get right down to it, the thing that sets my PARI experience apart is, well, PARI itself. Waging daily war with an ornery compiler is more than worth it when you know the thing you're building serves a purpose beyond mere monetary gain. I am helping develop an information infrastructure that will further PARI's mission of serving as "an archive of the past, a living journal of the present, and a textbook of the future". It's more than a two-dimensional solar system, more than a pretty website or a shiny new app. PARI is the voice of a country refracted through my clumsy HTML code.
[1] "If you think you understand quantum mechanics, you don't understand quantum mechanics." ~ widely attributed to Richard Feynman (Page 129 in: Feynman, Richard. The Character Of Physical Law. Cambridge: MIT Press, 1985.)
Find out more about the People's Archive of Rural India and how you can help here.
Like this story? Or have something to share? Write to us: contact@thebetterindia.com, or connect with us on Facebook and Twitter.
NEW: Click here to get positive news on WhatsApp!
We bring stories straight from the heart of India, to inspire millions and create a wave of impact. Our positive movement is growing bigger everyday, and we would love for you to join it.
Please contribute whatever you can, every little penny helps our team in bringing you more stories that support dreams and spread hope.