The insurance scheme was deployed to safeguard the coconut palm farmers against losses that they might incur due to natural causes.
Have you ever wondered how Kerala got its name?
While it is widely accepted that the state is originally named after Keralian Thamboran, the ruler of one of the independent provinces earlier in the millennia, some believe that the word is derived from Cheralam, meaning the land of the Chera, a dynasty that ruled Kerala in ancient times.
It is also interesting to note that a coconut in Malayalam is known as Kera.
You do the math now.
By the way, did you know that the state has an insurance scheme for coconut palm plantations?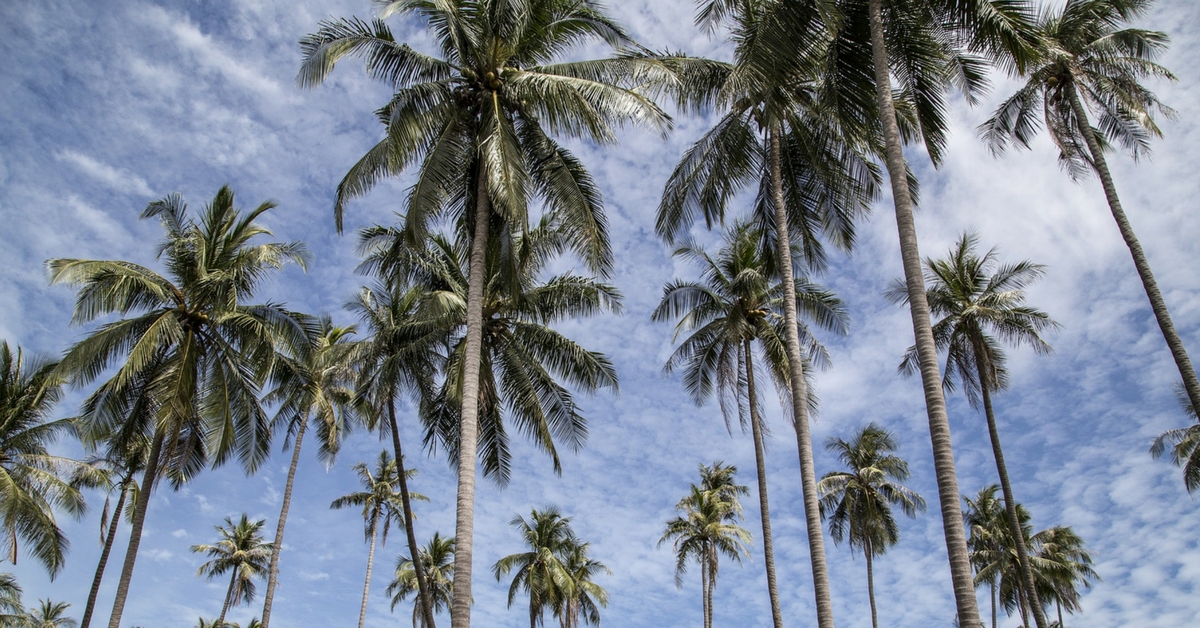 Source: Pixabay
Well, despite the fact that coconut trees are in abundance in Kerala, of late, they have been wilting away under uncontrollable pest attacks, and last year alone, many thousands of palms perished due to natural disasters or extreme heat.
But the state's got it's farmers' backs!
In order to safeguard the coconut palm farmers against losses that they might incur due to natural reasons like droughts, floods, cyclones, cloudbursts, storms, wildfires and elephant raids along with pests and wilt attacks, an insurance scheme with new changes was deployed by the Coconut Development Board, or CDB, with the fearful anticipation of a long and dreadful summer.
Those who own at least five healthy coconut palms aged between seven and 60 can apply for the scheme. Also, the insurance will be applicable under two different criteria depending upon the palms' age.
Source: Pixabay
The palm trees less than 15 years can be covered with ₹9 per palm that is payable as ₹2.25 from the farmer, ₹2.25 from the government and the rest from the Coconut Development Board.
The palm trees that are aged between 16 to 60 years can be covered by paying a premium of ₹14 per palm. The CDB will pay ₹7 and the remaining amount will be shared 50-50 by the state government and the farmer.
---
You may also like: From therapy to travel, this website Is a virtual directory for disabled & special needs individuals
---
There are two ways to pay the premium- either directly to the agriculture insurance company or through the Krishi Bhavan. Upon loss due to any of the reasons covered by the scheme, the farmer must approach the  insurance company well within two weeks.
The insurance amount, ₹900 for a palm tree less than 15 years old and ₹1,750 for those older, will be paid to the farmer within a month of filing such an application.
Like this story? Or have something to share? Write to us: contact@thebetterindia.com, or connect with us on Facebook and Twitter.
NEW: Click here to get positive news on WhatsApp!