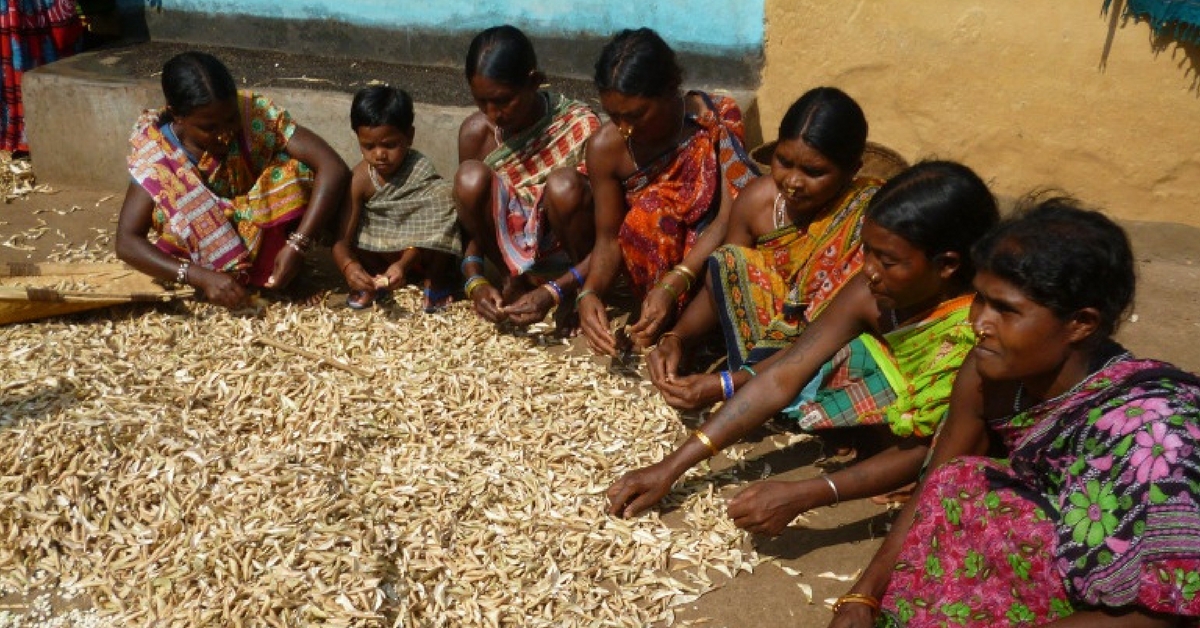 Started in 1991 by a group of women to address the issue of extreme poverty and discrimination of minority groups, WORD has come a long way.
What is common between Sambhalpur sarees, Olive Ridley Sea turtles, Pakhala, the Battle of Kalinga and Konark Sun Temple?
The state of Odisha!
While the sunny beaches of Puri and the temple city of Bhubaneshwar are pretty renowned amongst backpackers and vacationers, the forested hills of Semiliguda Range in Koraput, home to many tribal communities, continue to remain unknown.
A region where many Adivasi and Dalit communities are socially isolated and eventually downtrodden, an organisation has been elemental in mobilising the communities and making them aware of their rights and privileges for over 25 years!
Based in the little town of Damanjodi, Women's Organisation for Rural Development, or WORD, Orissa is an organisation that works with tribal communities that are socially excluded and economically deprived in leading them towards their personal and communal development and empowerment.
Started in 1991 by a group of women to address the issue of extreme poverty and discrimination of minority groups as a collective, WORD has come a long way.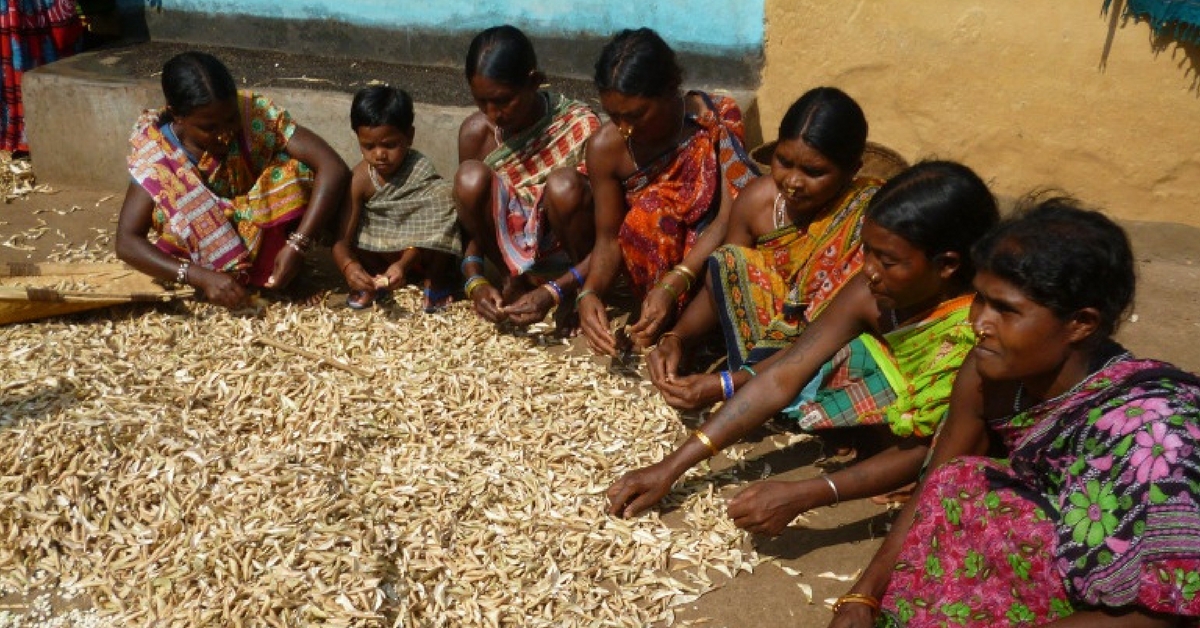 Tribal women harvesting their crops. Source: WORD Orissa
One of the major impacts that the organisation has brought about into the lives of Adivasi and Dalit communities over the years has been making them aware about their social, economic, civil and political rights that could be exercised with active participation at the grass root level governance.
"The idea was to help them be aware of their entitlement and demand it themselves. Over decades of exploitation and deprivation of even basic amenities for living, something had to be done that could, in the least, provide them a dignified living," says Dr. Racheal Raykumari, Executive secretary of WORD.
Various initiatives such as forming regional federations and educating the village folks about flagship programmes like individual and community land ownership under Forest Rights Act (FRA) have been beneficial in many ways.
Now, the pretext of being unaware could be ruled out by the governing institutions that, many say, have been misleading the villagers for a long time.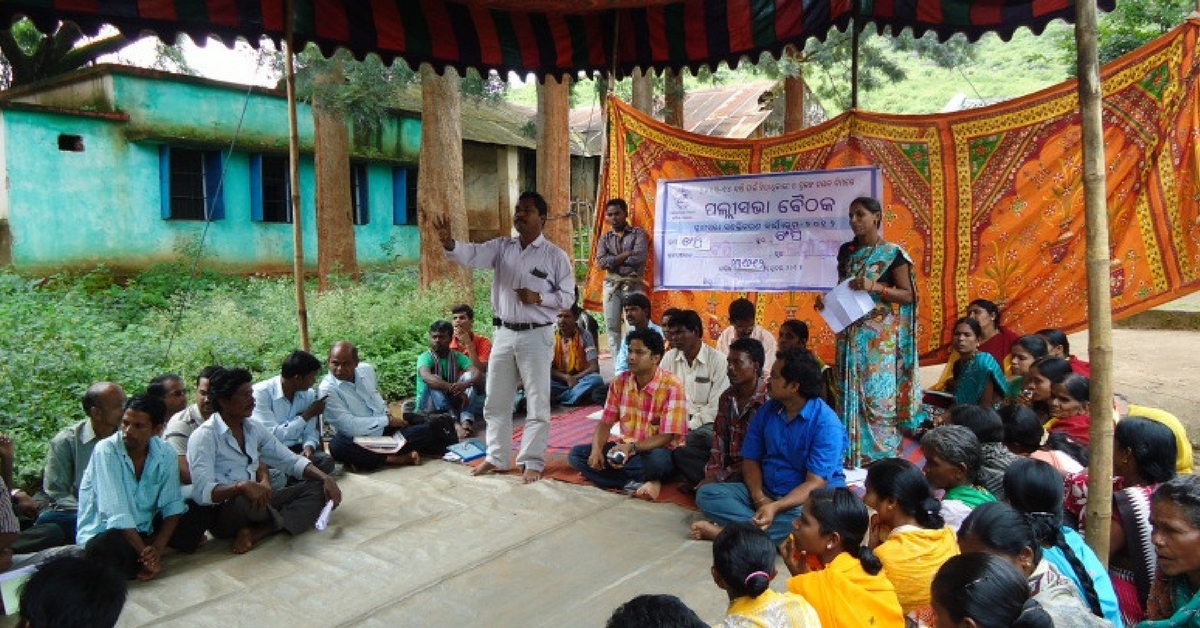 A WORD worker along with a government official in a Palli Sabha. Source: WORD Orissa
WORD in particular focused upon empowering women to involve themselves in decision-making for not just their own households but for the village as well. Potential members were recognized and trained for effective Panchayat functioning.
---
You may also like: How a 22-year-old is popularising ethnic Assamese food while creating jobs for rural youth
---
As an experiment, a model organic farming unit was set up by the organisation where the farmers from the villages were given practical demonstrations on organic farming clubbed together with innovative techniques.
One pathbreaking initiative taken up by WORD was that of establishing indigenous seed banks where a woman from each village was given the responsibility of procuring, grading & preserving the seeds.
The intention was to encourage more sustainable farming practices bereft of chemical engineering or chemical fertilisers.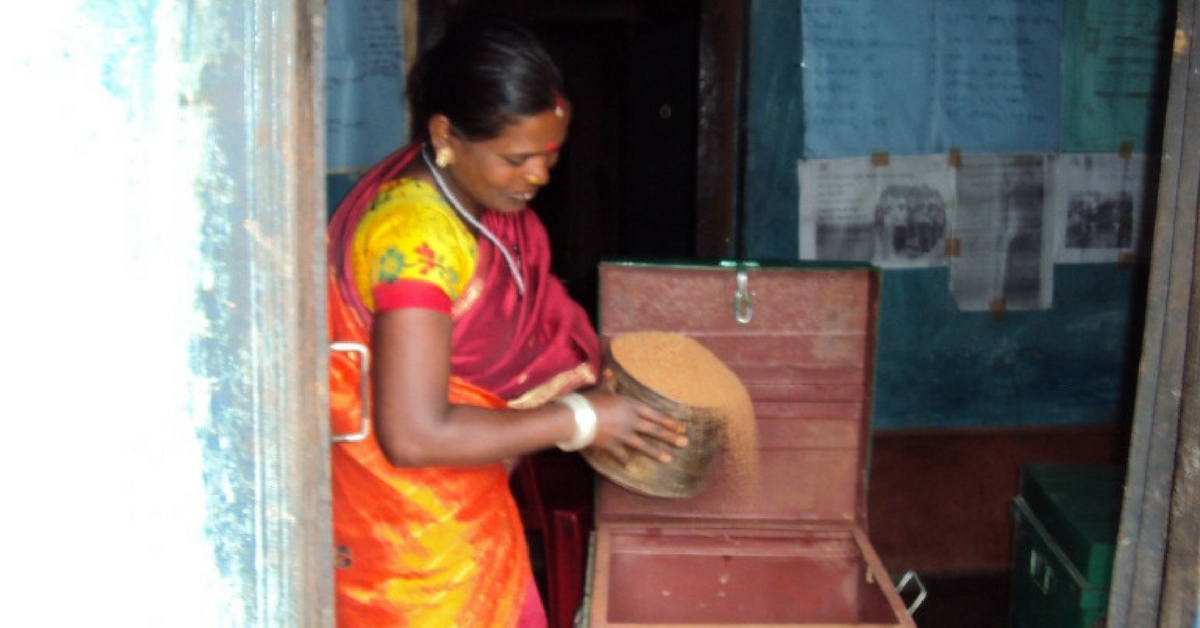 A "Seed Mother" stacking up her share of seeds. Source: WORD Orissa
In a way, the selected women were given a role that held them responsible for the greater good and interestingly given the title of Seed Mothers.
Another significant project that the organisation had a monumental role in was the setting-up of a school exclusively for the children from the tribal communities. Established in 2008, Adarsh Vidyalaya in Kudipadar village today has 94 students who come from extremely poor tribal households and have to pay nominal fees.
Since many of the tribes reside much deeper in the forests, the school has residential facilities that provides the opportunity for the children to continue their education without any obstacles.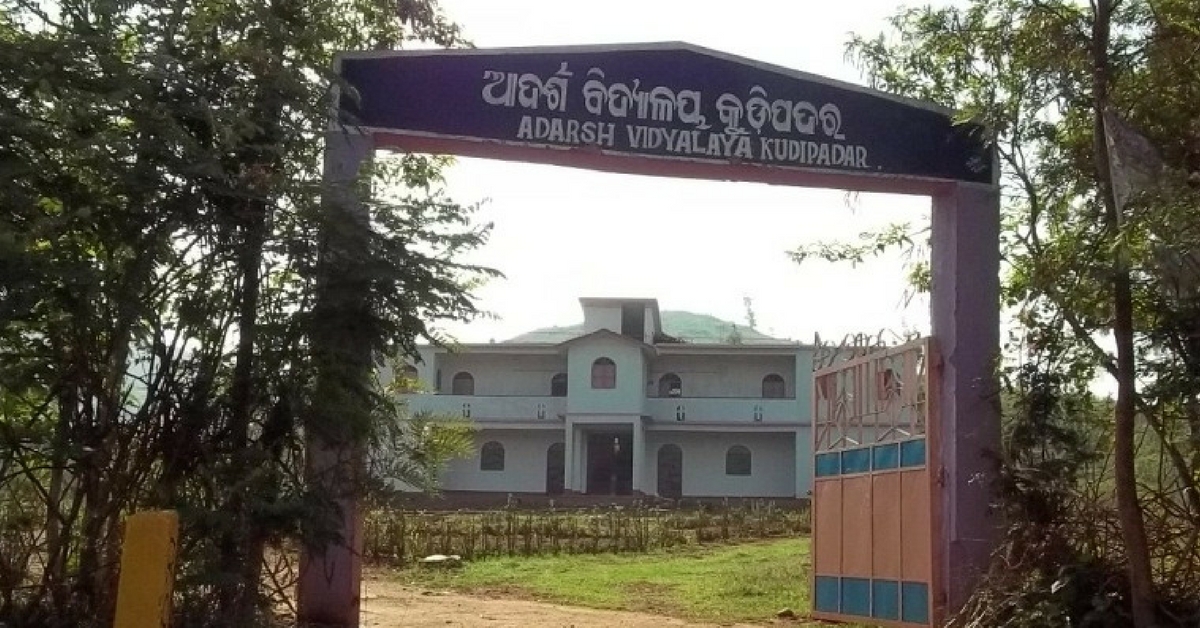 A residential school for children from tribal communities. Source: WORD Orissa
Expanding service for the community, a child helpline was set up by WORD last year in convergence with Childline India Foundation, where any case of missing child or abuse could be reported anonymously.
"Many children used to go missing, often without a trace. After the launch of Childline, we were tipped off many times about children with quite accurate identification who, with further help, were safely handed back to their parents," Racheal said.
This year, two new projects have been undertaken by WORD. With many corporate organisations implementing better maternal employee benefits; things are not quite different in Koraput as well, thanks to WORD.
---
You may also like: A man with no power connection at home generates electricity for an entire village!
---
Well, for the record, much of the women here prefer delivering their children at home, with the major reason being the remoteness of the villages and the distance of the nearest Community or Primary Health Centres from the villages, often endangering the lives of both themselves and their child.
"Maa Gruha" was set up in October last year where high-risk women or the women from far away villages could stay as they near their due date for delivery.
Not only is the health facility nearby, the mothers are provided with vitamin- and protein-rich diet along with regular health check-ups by trained Auxiliary Nurse Midwifery or ANMs.
"In last six months, 113 women were admitted from villages within a radius above 20km. There were totally 86 deliveries out of which more than 80% of the women were at high risk. Through this project, we could save the lives of more than 75 mother and child pairs in a period of just six months," Racheal added.
Apart from Maa Gruha, WORD has established an Urban Primary Health Centre (UPHC) in Jeypore, a town in Koraput, in collaboration with National Health Mission.
Kick-started in January this year, the health care caters to 50,000 people living in slums that have surged due to mining activities in the region.
Manned by team of a doctor, a pharmacist, a lab technician, two Staff nurses, an accountant and two support staff, more than 1500 people have availed the benefits from the facility in the past three months.
To contact WORD Orissa, click here.
Like this story? Or have something to share? Write to us: contact@thebetterindia.com, or connect with us on Facebook and Twitter.
NEW: Click here to get positive news on WhatsApp!