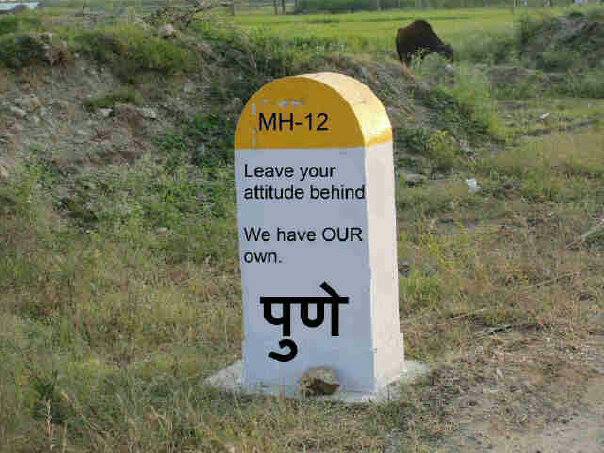 Take a whirlwind tour of Pune as our writer packs in as much as possible in one and a half days! Find the best places to eat, drink, shop and see!
"Welcome to Pune. Leave your attitude behind, we have our own."
That's what my Punekar friend's profile picture proudly proclaims on Facebook. The legendary Pune 'attitude' forms a major fabric of the city's culture – a subtle fact that I realized I'm going to constantly encounter while in the city.
Whenever I'd talk to friends who had studied in the 'Oxford of the East' – whether in law school, engineering, or MBA – they would reminisce about the city with a sigh and a strange misty look in their eyes. 'Oh, I love that place' followed by wistful memories of the city's oft-celebrated campus life, markets, and other such frolic. This repeated reaction from so many people got me curiouser and curiouser. So obviously I needed to go see for myself what the fuss was all about. A day and a half was all I had, but I was told it would be good enough to see this charming little city inside out.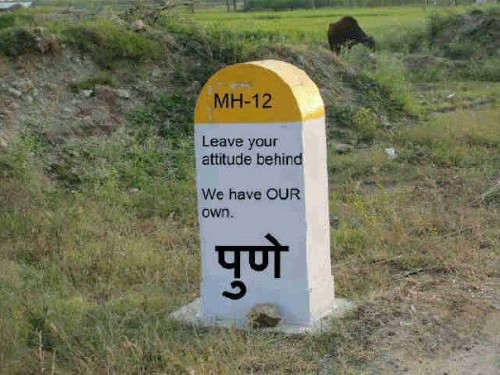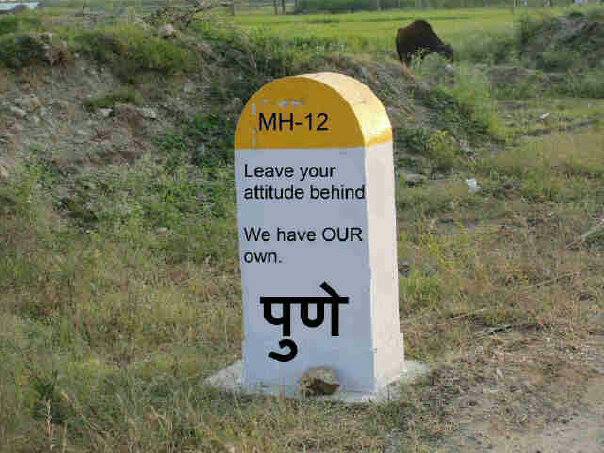 I was waiting in line for check-in when I happened to meet a city inhabitant who got talking about the familiar Pune attitude. She recollected an incident that had obviously stuck in her mind.
I had once taken an auto in Kalyani Nagar. There was a 2-rupee change left, so I asked the autowallah to just keep it. But he actually gave it back to me saying, 'Madam, aap hi rakh lo. Is do rupaye ka main koi mahal nahi bana loonga.' (Madam, you keep it. I won't make a palace with these Rs.2). Talk about self-respect! I realized it's the kind of thing that can happen nowhere else in India, except Pune.
I had to laugh at that, but realized only later how true it was, when, post my stay in Pune, I had taken the early morning chair car train (Sinhagad Express) to neighboring Mumbai. On reaching Mumbai in all its humid glory, I had hailed a cab to the airport. The driver asked me for Rs 545 at the end of the ride. I took out a 500-rupee note and handed it to him, while fishing for a 50 in my wallet. When I looked up, I found that he had hastily replaced the 500-rupee note in his hand with a 100. "Arre madam, 100 nahi, 500!" (Madam, not 100, 500) Though I was half asleep with fatigue on catching an early morning train, fortunately I was alert enough to remember that I had indeed handed him a 500-rupee note and not a 100. So I reminded him of the same and he was quiet. Luckily, I found Pune devoid of this trickery.
On landing in Pune, I was as if on a mission – to make maximum possible use of my precious time here. Luckily for me, my proud local friend very kindly offered to show me around. I was to learn further about the Maharashtrian adoration and loyalty for their city, which they repeatedly spoke fondly about and defended given any chance. It was almost as if they worshiped their history, thinking highly of their dynasty of kings and rulers, as well as all the 'sons of the soil' who had contributed to the freedom struggle.
Our first stop was the Main Street in Old Pune, which had neat, narrow roads. I had a quick look at The Bombay Store, which housed an exquisite collection of lifestyle products, artifacts, home décor, and fashion accessories – a perfect blend of contemporary and traditional techniques and art forms.
We then grabbed a quick lunch of some mouthwatering chutney sandwiches and juice at Marz-o-Rin, located just across the road. A heritage building that is over a century old, this fast-food joint serves more than 150 items at affordable prices.
My friend told me during lunch about the standard Puneri quirk of food not being available between 1 and 4 pm – as siesta time is of utmost importance. "The residents are very content and not very ambitious when it comes to earning money. They value their afternoon nap more than an extra buck of business!" That fuelled my friend into another story:
There is a man who works as a waiter in Vaishali restaurant on F.C. road. He met me and told me that his son was an MBA. I asked him why he was working as a waiter in a restaurant. He told me that he liked the work and is content with the money he gets. He will continue to do this till the day he retires.
The city is hugely influenced by education – another distinct aspect I was to learn more about. Apparently, most of the engineers who pass out of colleges in Pune, head to the U.S. for higher job prospects. The parents of this NRI population form a huge number and have even formed an association known as Non Resident Indians' Parents' Organization (NRIPO). The NRIPO is a non-profit, voluntary support group for ageing parents of NRIs that provides them emotional support and comfort in their twilight years.
After having filled our stomachs, we headed into the city streets: M.G. road, East street, Camp area, J.M. road, and most of the major locations were all close by. I observed the city's characteristic coffee house and bike culture – with strong independent women zooming from place to place.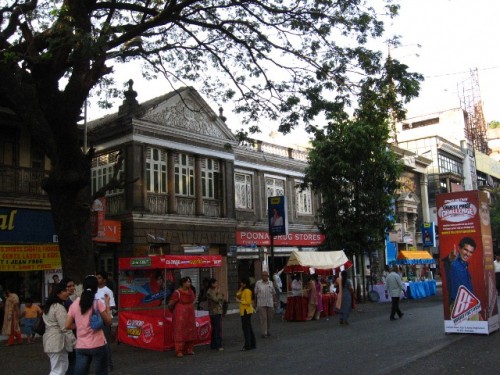 Toward the evening, we headed to Koregaon Park. I had heard a lot about all its hip watering holes. My first stop of course was to the long-running German Bakery, which I noticed looked absolutely well restored, with the only remnant of the blast being the heightened security at the entrance.
On the road just opposite was the popular Osho meditation resort, a lush tropical oasis which people from all over the world visit every year.
Still later in the evening, I relished some native vada pav and chaat from a roadside dhaba on Laxmi road. This was followed by the sumptuous mango mastini, a typical Puneri ice cream cold drink I was craving to try. With that, I was full and my first day in Pune drew to a close.
The next morning, we drove by the city's cosmopolitan IT parks and SEZs, comprising all the big software and manufacturing companies. After that, I also got to see prominent universities, like Symbiosis College, ILS Law College, Fergusson College, Film and Television Institute of India, and a string of engineering colleges. They had some of the most picturesque campuses – providing a very inspiring environment for studying.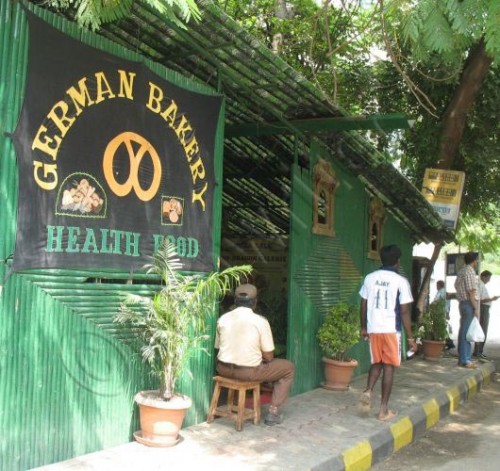 We also drove up to Khadakwasla dam, a beautiful drive on way to the Sinhagad Fort. The area also has the well-known National Defence Academy.
For lunch, I tried George restaurant, known for its diverse continental, Mughlai, and Indian cuisine.
In the evening, we climbed up 103 stairs to reach the Parvati temple, which was built in the Peshwa dynasty rule and provides a panoramic view of the entire city. Next up was Shaniwar Wada, a palace fort which served as the seat of the Peshwa rulers of the Maratha empire. I was also fortunate enough to squeeze in a visit to Raja Dinkar Kelkar museum, which houses a marvelous one-man collection of about 21,000 priceless relics, including sculptures, kitchen utensils, paintings, weapons, musical instruments, textiles, and toys in brass, wood, ivory, earthenware, terracotta, and bronze.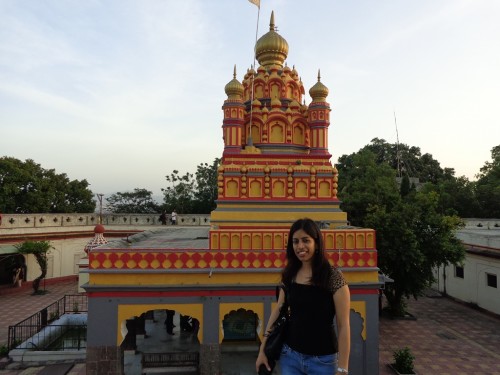 I remembered to grab some of the famous shrewsbury biscuits from the Kayani bakery as well as some of the delicious indigenous bakarwadi from Chitale Bandhu Mithaiwale.
My last evening in Pune was spent having a splendid non-vegetarian meal with friends at the Green Park hotel on Baner road, amidst conversation, joy, and laughter – the ideal way to end a superb trip. As I boarded the train to Bombay the next morning, someone casually asked me what I thought of Pune. And for once I too, like the rest of them, got that same wistful look in my eyes and honestly said: Pune – 'Oh, I love that place.'
END NOTES:
SEE:
Raja Dinkar Kelkar museum, Shukrawar Peth, http://www.rajakelkarmuseum.com/
Parvati temple, Parvati hill, http://www.parvatidarshan.in/
Shaniwar Wada, Shivaji road
Osho International Foundation, 17, Koregaon Park, http://www.osho.com/
Tribal Cultural Museum, Richardson road
EAT:
Kayani Bakery, East Street, Old Town
Marz-o-Rin, 6, M.G. road, http://www.marzorin.com/
German Bakery, Koregaon Park
Chitale Bandhu Mithaiwale, Bajirao road, http://chitalebandhu.in/
Sujata Mastani, East street, Opp Pool gate, http://sujatamastani.com/
George restaurant, 2436, East Street, Camp
Hotel Vaishali, Shivajinagar Fergusson College road, http://www.vaishalihotel.in/
Shisha café, Koregaon Park, http://shishajazzcafe.in/site/
Lush, Koregaon Park
High Spirits, Koregaon Park Annexe, http://dahigh.com/
1000 Oaks, 2417, East Street, Camp, http://1000oaksindia.com/
Green Park hotel,Baner road, Aundh, http://www.hotelgreenparkpune.com/
SHOP:
The Bombay Store, 322, M.G. road, http://www.thebombaystore.com/
Either Or, 21, Sassoon road, http://www.eitheror.in/
Pune Central Mall, Koregaon Park
Celebrate shopping mall, Koregaon Park
Neha Kirpal is the author of "Wanderlust for the Soul," a collection of short stories based on travel in different parts of the world. She is currently working in the editorial team of a multinational company in Gurgaon. Her hobbies include reading, writing, traveling, watching movies, and listening to music.
We bring stories straight from the heart of India, to inspire millions and create a wave of impact. Our positive movement is growing bigger everyday, and we would love for you to join it.
Please contribute whatever you can, every little penny helps our team in bringing you more stories that support dreams and spread hope.