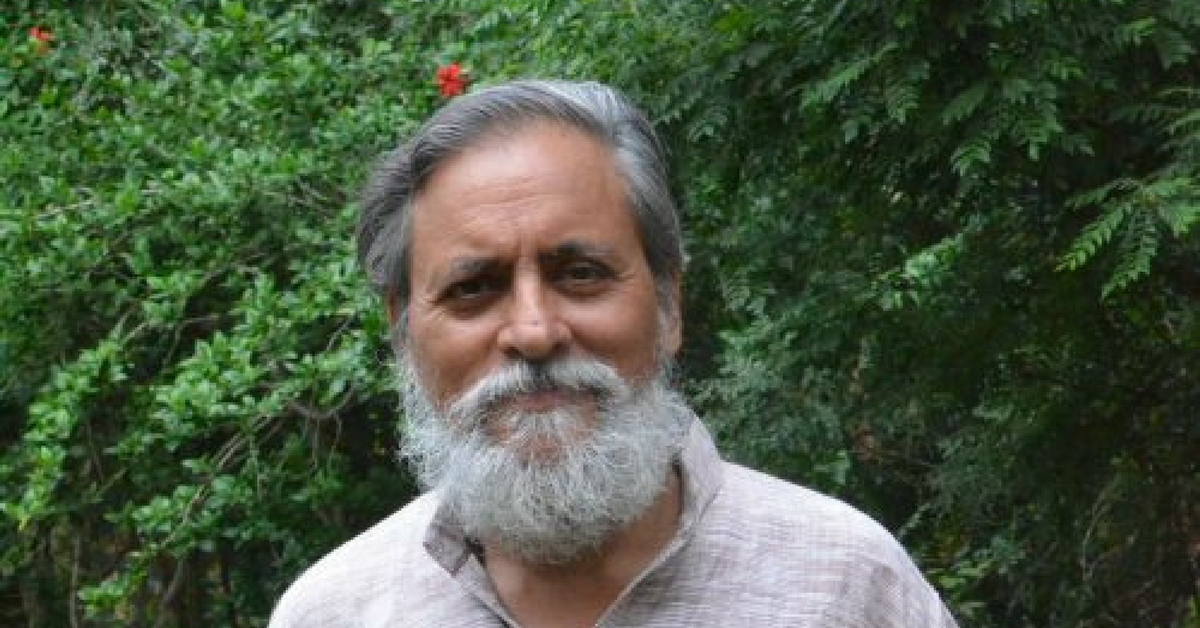 The erstwhile "Manchester of the East", Ahmedabad evokes many emotions in people who have visited and lived in the city. Renowned scholar and Amdavadi Prof. Anil Gupta talks about what makes the city, and its people, so special.
The erstwhile "Manchester of the East", Ahmedabad evokes many emotions in people who have visited and lived in the city. Renowned scholar and Amdavadi Prof. Anil Gupta talks about what makes the city, and its people, so special.
As a globally renowned scholar in the area of grassroots innovations, Prof. Anil Gupta has scouted the length and breadth of India to bring genius minds to light. But his heart is in Ahmedabad, the city that he has been living in since 1981.
"I always feel that I may not have been born in Ahmedabad, but I want to die here," says the Professor at IIM Ahmedabad, and the founder of Honey Bee Network.
Ahmedabad was an extraordinarily pleasant experience for Prof. Gupta from the day that he arrived to work at IIM Ahmedabad.
"I had rented a house near Jodhpur Cross Road from one of the staff at IIM-A. My luggage had arrived in a truck from Delhi a day before I reached. When my neighbours realised that there was nobody at home to receive the luggage, they took down all the luggage from the truck and kept it with them till I came the following day. It was a social debt, to a stranger they had never met. They were so kind. So, my life in Ahmedabad began with an extraordinary experience of the culture of the city," says Prof. Gupta while remembering those days.
He stayed in that house for about four years with his wife and two sons.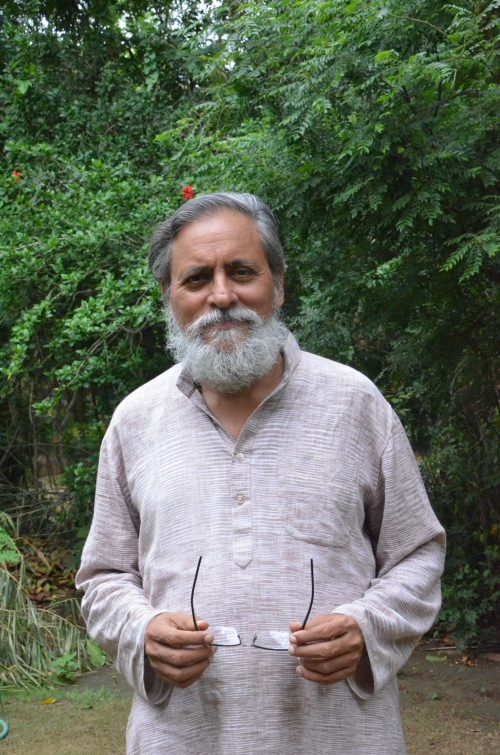 "It was a low-income colony, but a very nice environment for children to live and learn in, and my children had good interactions with the neighbourhood kids there. My children have studied in Ahmedabad, and socialised with and imbibed the values of lower middle-class children," says Prof. Gupta.
During his early years in this city, Prof. Gupta and his family used to visit Law Garden, have pav bhaji, and sometimes have a Saurashtra thali at Ashram Road. "We have eaten at laaris too. Near the White House, there used to be a Dilli Chaatwallah, who used to sell amazing jalebis that were dry outside and moist from the inside," says Prof. Gupta.
During Navratri, Prof. Gupta and his family would park their motorcycle at a venue and enjoy watching people perform garba.
"This partaking in the joy of celebration without any restriction is a very extraordinary feature of the culture here," he says, while adding that he had many other pleasant experiences.
For example, once his motorcycle broke down in the rain, and a stranger offered to drop his wife and child home.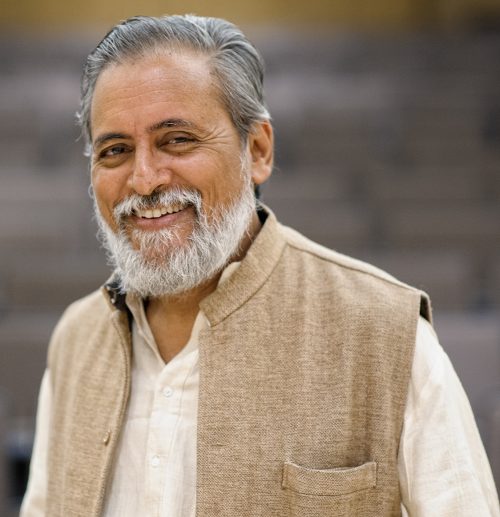 "Now you have to really trust a person to let him drop your wife and child home (laughs) while I wheel my motorcycle along. So, you have to trust and it was okay…I am grateful to the city. My experience helped me embrace this place that has given me so much. The fact that it has a small town culture…there is something in this place that makes people take note of each other, greet and respect each other, and share," he says.
As a faculty member of a prestigious management institute, and as the founder of Honey Bee Network, Prof. Gupta has enriched the lives of many Amdavadis through various initiatives.
He managed to get former president Dr. APJ Abdul Kalam to visit Ahmedabad three times a year, and also teach a course to IIM-A students. During those visits, many Amdavadis had the privilege to meet and talk to the country's President, which may not otherwise have been possible for the common person. Last year, Prof. Gupta and his team managed to get the Hon'ble President of India, Pranab Mukherjee, to visit Ahmedabad and felicitate young innovators.
"It is not easy to get an appointment with the President, but the people here managed to meet him. The cultural and institutional life of Ahmedabad gets enriched, and many times, we have been able to help artists showcase their work to the President," says Prof. Gupta.
He has also played a key role in creating Prayas, a school for underprivileged children, which is now run by IIM-A students.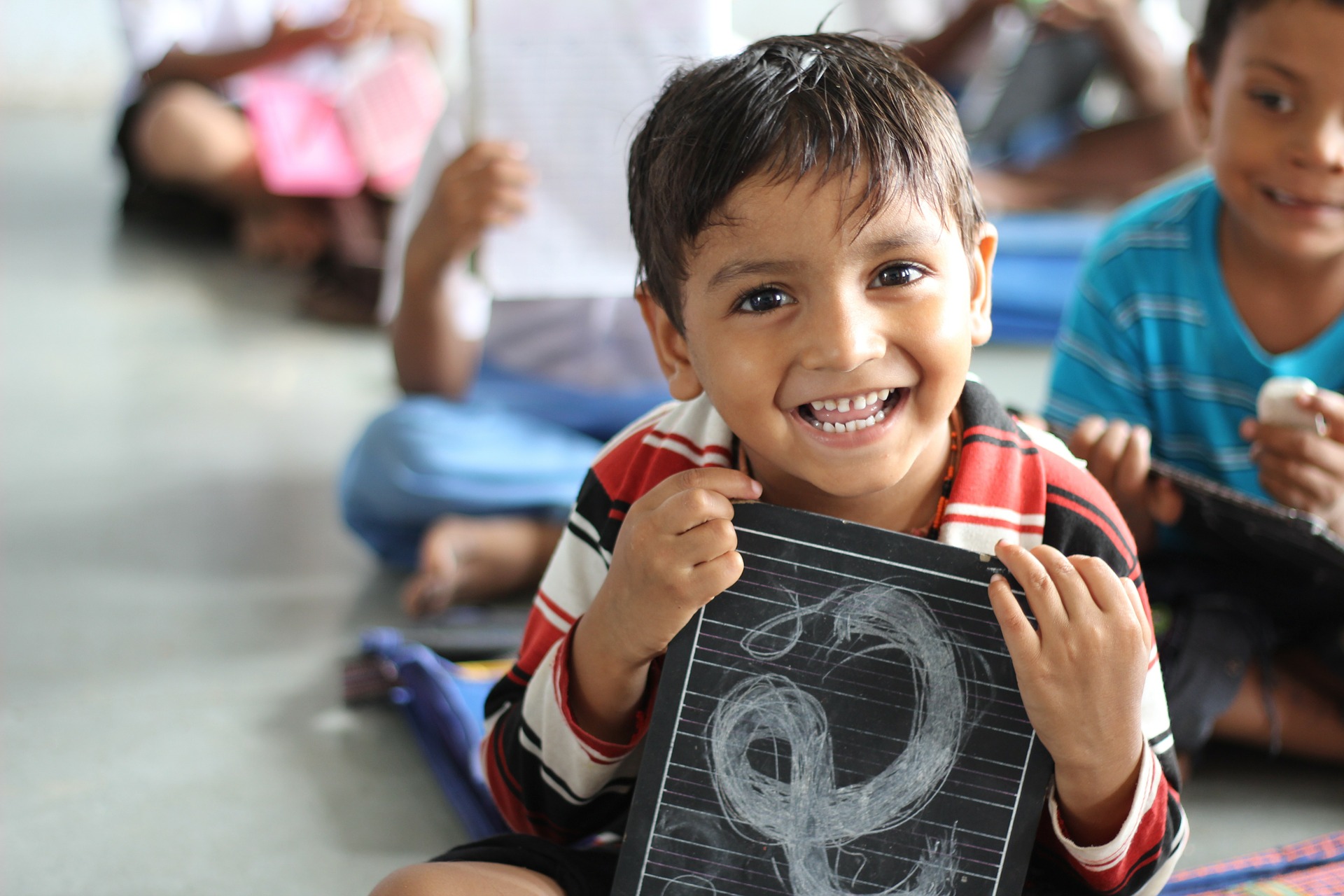 "I remember when Prayas was conceived over 17 years ago, and the first class was held on the premises of a temple beside the Blind People's Association. Then Prayas moved to Vastrapur Primary School, where our students used to teach after school hours, and later it moved to IIM-A, where it is currently based," says Prof. Gupta, whose organisation SRISTI hosts an organic food festival for Amdavadis at the IIM-A campus every year.
Ahmedabad played a big role in the conception of Honey Bee Network. "The first meeting for Honey Bee Network was held at my house with eminent personalities of Ahmedabad, including Natwarbhai, the former education minister and Gandhian. Honey Bee Network would not have been born without the congenial environment that the city provides. If I was able to do something, it was because the system was so accommodating and reciprocal," says Prof. Gupta, who has felt the connection with the Gandhian spirit of the place.
SRISTI and GIAN – the organisations under the Honey Bee Network – have young, devoted, and grounded employees from Gujarat.
Praising the resilience of the city, Prof. Gupta says, "The years 1992, 2001, and 2002 were difficult times for Ahmedabad, but the city has great resilience, all said and done…The city bounced back to its original character, and in some sense, has a tremendous capacity to regain its strength."
Talking about the nature of Amdavadis, Prof. Gupta says that there is a rich culture of maturity.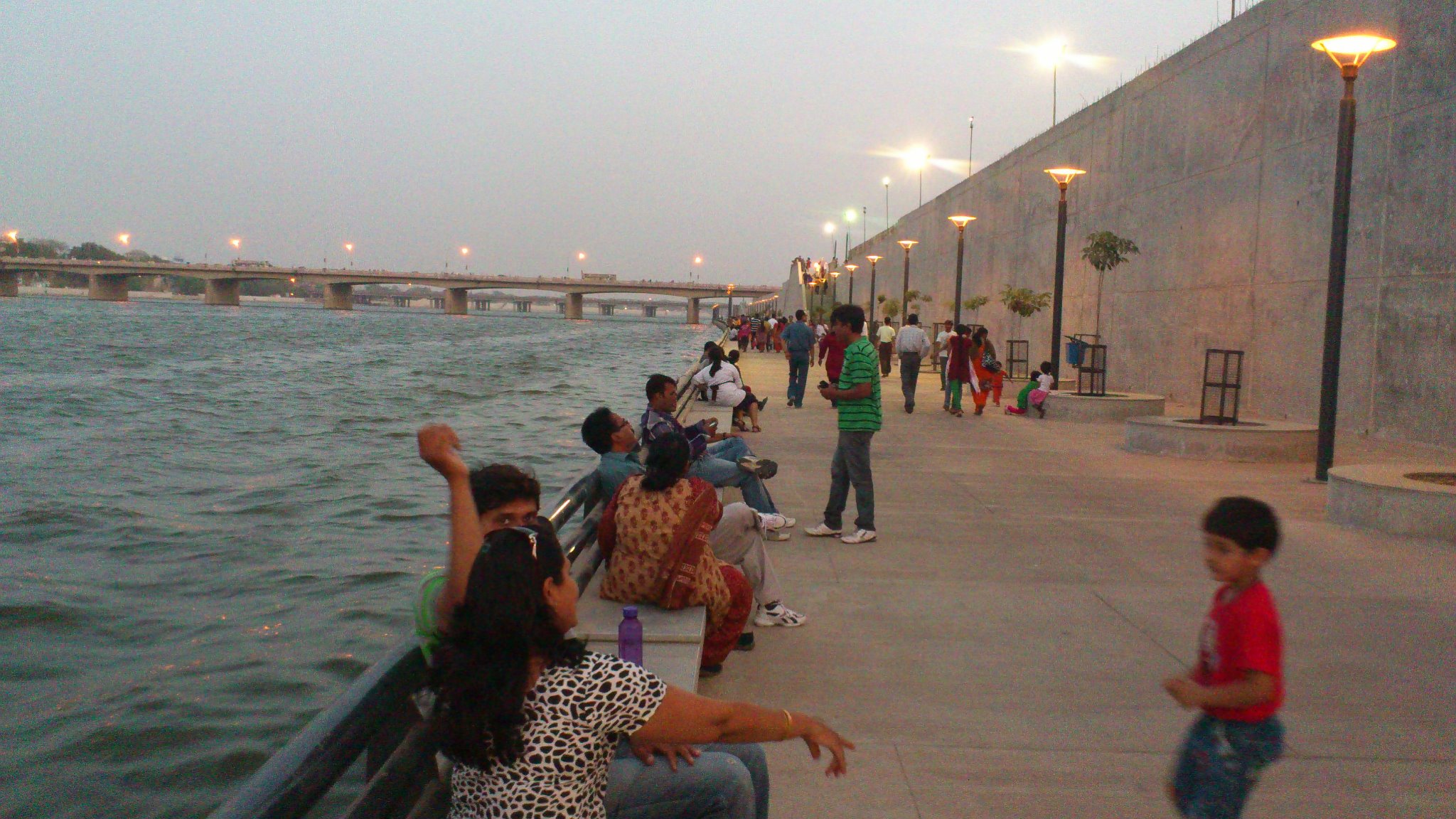 "One good thing I like about Amdavadis is that they never crib about each other, and do not point out faults or flaws in each other. This is perhaps the only place where, whether someone likes a person or not, they will not waste time complaining about others. People mostly mind their own business and help each other. That is why this is a fertile ground for sprouting new initiatives," says Prof. Gupta, who also feels that the general sense of non-intrusiveness and non-pettiness is what makes the city so warm and inviting to outsiders.
"Not just me, but I have seen that in general, people who come here from other regions don't want to go back. This is a place that can absorb outsiders so easily…There is no Gujarati or non-Gujarati business, and this place knows how to get the best out of people," says Prof. Gupta, while adding that one should not use a few unfortunate incidents to whip the whole culture of this place.
"There is no culture of showing off here. Exceptions apart, most people don't flaunt their wealth. If you meet people like Zydus Cadila's Pankajbhai Patel, or Torrent Group's Sudhirbhai, or Prafullbhai or Sanjay Lalbhai of Ahmedabad Education Society, you will see that they don't have to make an effort to appear normal. People here are very humble, and this is the greatest feature of this city," says Prof. Gupta, as he laughs, adding, "As you can see, I am a great fan of this place…I will not go anywhere else."
He says that the thought of leaving this city has never crossed his or Sadhana, his wife's, mind.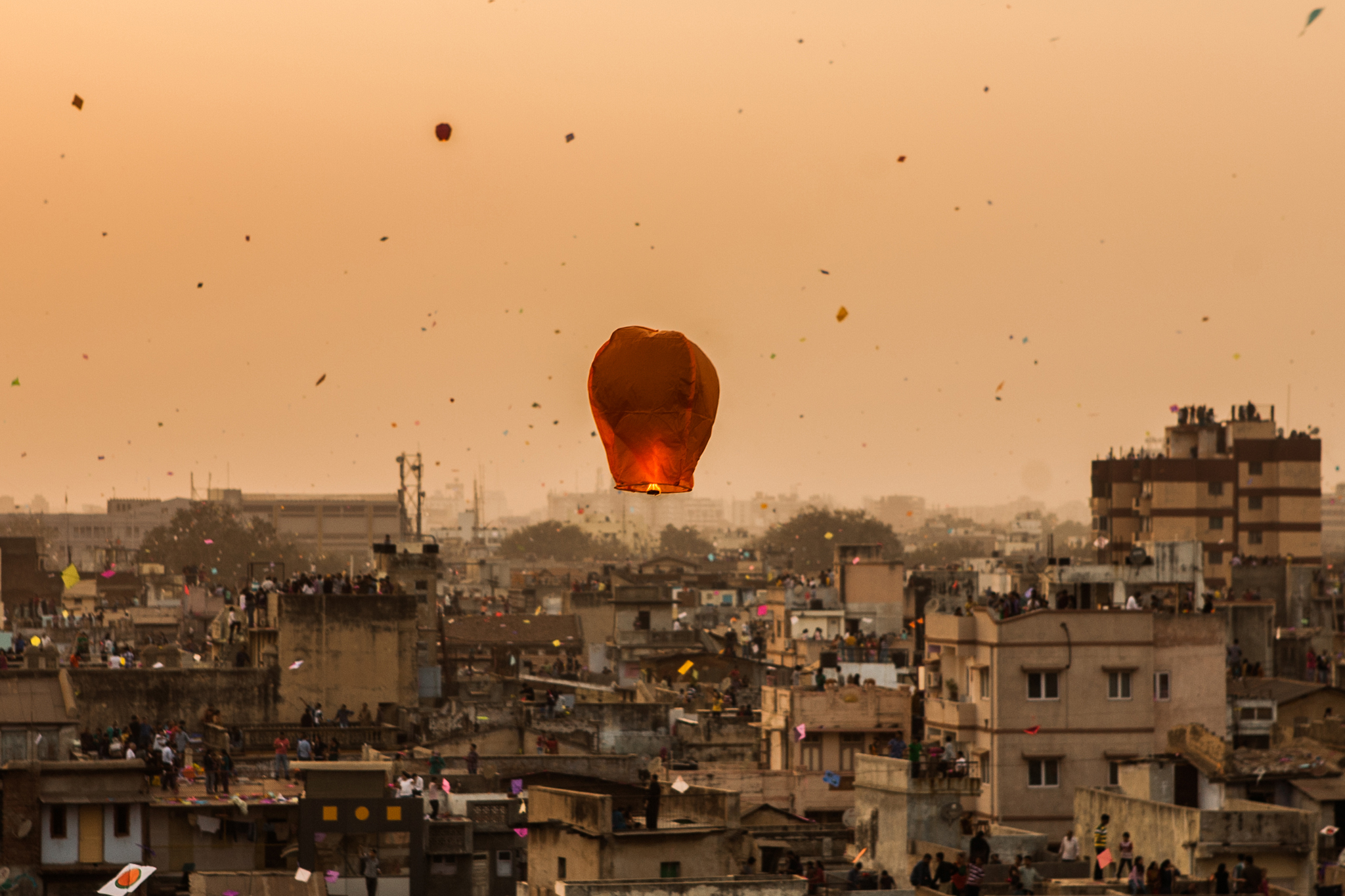 "The city has evolved over the years, and there is a blend of rural and urban culture here. A lot of non-Gujaratis have set up enterprises here. The educational standards are not great, but then you cannot get everything in one place. This place knows how to support and invest in ideas for people who create public goods for the larger, social good. People here are not very discriminatory, otherwise how would so many non-Gujaratis have settled here?" he asks.
Besides the city's contributions to the professor's life, it has also shaped him as the person that he is today. "I was very intolerant towards laziness, but the city has mellowed my anger (laughs) This place has let me be. It did not remove my angularities, nor did it make me compromise. If I wanted to do something and needed support, the city has always given me that. It has let me take more risks, and get away with an excess of adventures," he says.
Praising the trust factor that everyone in the city holds – right from the vegetable vendor to a high-profile businessman – Prof. Gupta recounts an experience.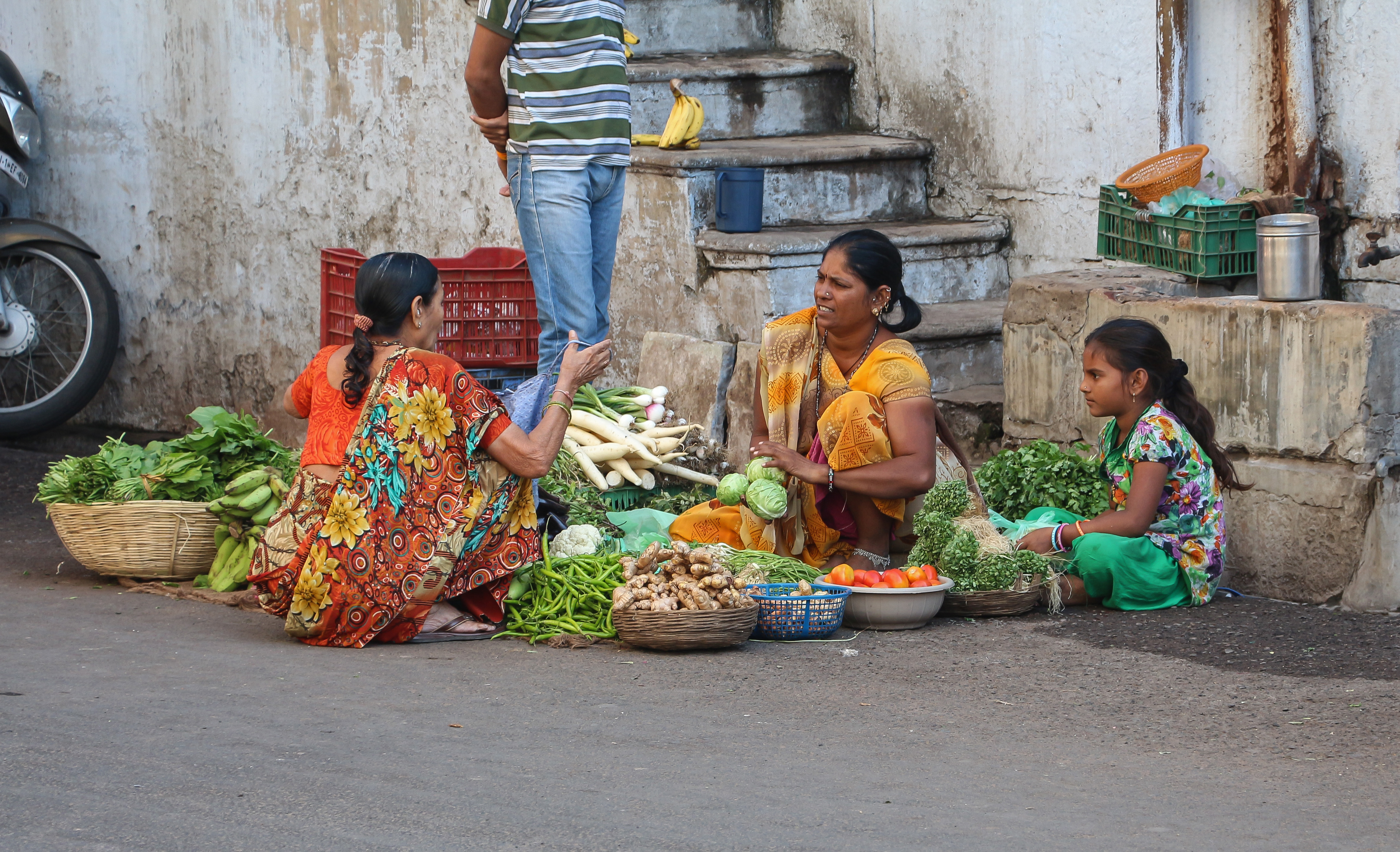 "Once, I went back to the shop with a can of oil that had started smelling bad within a few days of purchase. The shopkeeper, without a second thought, took the commodity back and asked me to take a fresh can. It is a strange place…where else would you find a shopkeeper being responsible for a commodity that he has not manufactured? There is no hassle or argument, and vendors here will replace oil or vegetables that are of poor quality…There is a great deal of trust, and the best part is that nobody will take advantage of that trust," says Prof. Gupta.
The only thing that Prof. Gupta feels needs to be changed about the city is the traffic. "Ahmedabad traffic is an exception, and that is partly because people think that the city is their courtyard. Anyone can stop anywhere in the middle of the road, or just walk in the middle of the road, as they please," he says, laughing.
Do you know stories of people that will help map your city better? Find out how you can contribute to The People Place Project here.
Like this story? Or have something to share? Write to us: contact@thebetterindia.com, or connect with us on Facebook and Twitter.
NEW: Click here to get positive news on WhatsApp!
We bring stories straight from the heart of India, to inspire millions and create a wave of impact. Our positive movement is growing bigger everyday, and we would love for you to join it.
Please contribute whatever you can, every little penny helps our team in bringing you more stories that support dreams and spread hope.