Among other feats, Varad is also the youngest in India to recite the alphabet in reverse order within a span of 3.39 seconds.
What is the similarity between Chacha Choudhary and 5-year-old Varad Malkhandale?
Both have unbelievable memory retention and a brain that works faster than a computer.
You think we're joking?
Well, Chacha Chaudhary was a comic book icon of the 90s but the little boy; he definitely lives up to his moniker 'Memory Master'.
His genius first made it to the news when Varad unbelievably recognized and named not one or two, but 55 different models of 12 car companies, within a minute!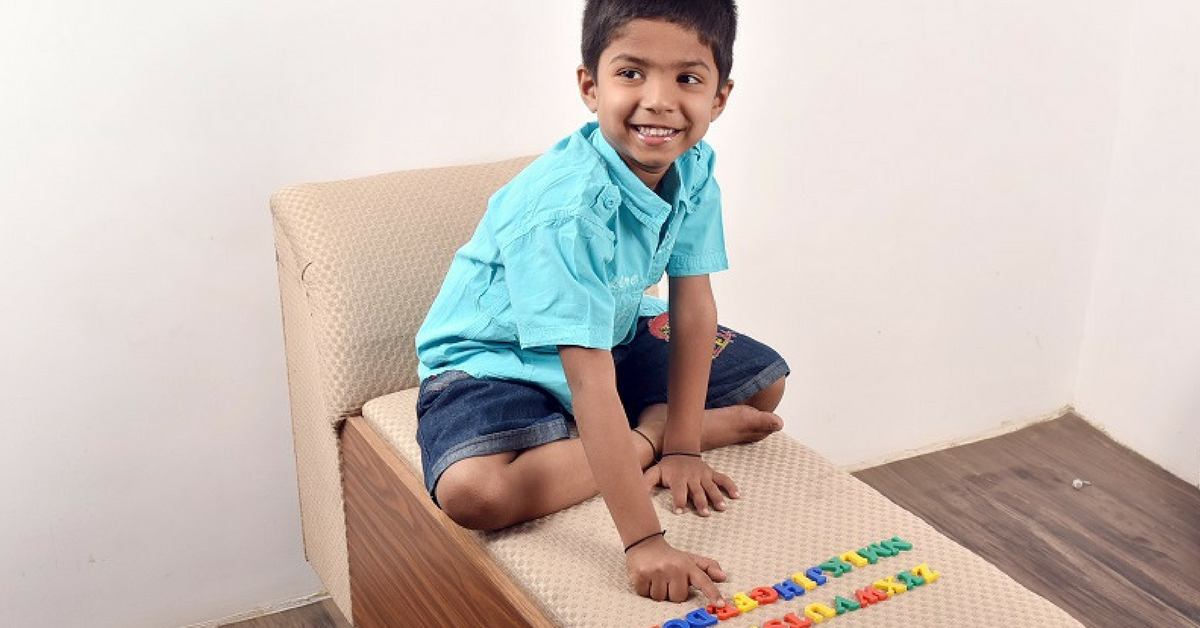 Source: World Records India
Hailing from Nagpur, the little one was just three and half years old, when the feat made it into The India Book of Records in 2015.
Also known as the Wonder boy of Nagpur, he has bagged four national-level awards by the World Records India or WRI in March, setting new records. WRI gives away awards each year to recognise those with extraordinary talents and skills in India.
"World Records India conducted three video tests and two online live tests by its judges, including their president Paavan Solanki. Then they told us that Varad had qualified for the record," Bhushan Malkhandale, his father who is an Assistant Engineer in the Public Works Department (PWD) told TOI. His mother, Ujwala, is a professor at Priyadarshini College of Engineering.
Varad is now the youngest person in India who can recite the ABCs in reverse order, that too within a span of 3.39 seconds. He has also correctly recognized 96 car models in 1 minute and a total of 107 car models belonging to 22 car companies in 1 minute and 9 seconds.
He has also set the record for being the youngest to identify the 30 states of India and even arrange miniature maps of these states to form the map of the country within 39 seconds, and 2 minutes and 12 seconds respectively.
---
You may also be interested: Indian Railways joins hands with Maharashtra state govt to build homes for 12 Lakh slum dwellers
---
Apart from having mind-boggling abilities at such a tiny age, Varad is a regular child who is forever curious and loves playing. "He does his homework at the creche itself and loves studies as well as playing. People find it difficult to fathom this and are initially even reluctant to believe it," his father added.
The tiny boy with massive abilities harbours aspirations of becoming a doctor.
Like this story? Or have something to share? Write to us: contact@thebetterindia.com, or connect with us on Facebook and Twitter.
NEW: Click here to get positive news on WhatsApp!