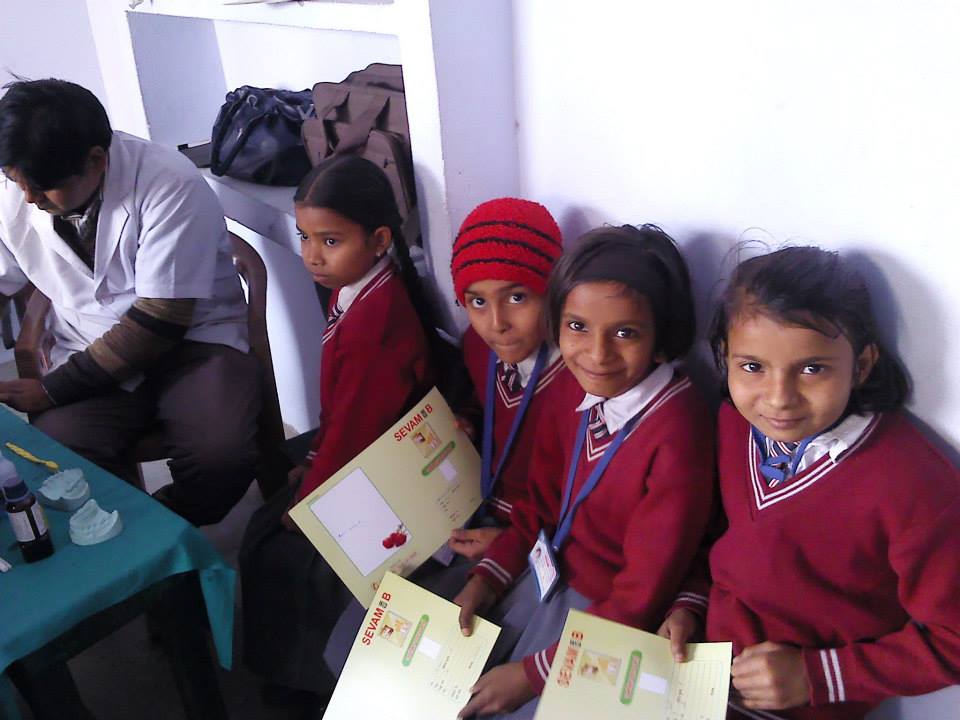 Read how Sevamob is using mobile technology to bring quality healthcare and insurance to low-income groups including students, employees and elderly through its unique web-based model in cities as well as villages in India.
Read how Sevamob is using mobile technology to bring quality healthcare and insurance to low-income groups including students, employees and elderly through its unique web-based model in cities as well as villages in India.
Mobiles can be good for health. Yes, you heard that right! When we talk of mobiles in the context of health, it is usually harmful radiations that come to our mind. But who knew that radar signals and Android technology, if utilized wisely and with the mission to do good, could lead to improved health? Sevamob thought differently in this way, and combined Android tablets and medical expertise to deliver primary healthcare and insurance to low-income consumers and disadvantaged communities in rural and urban India.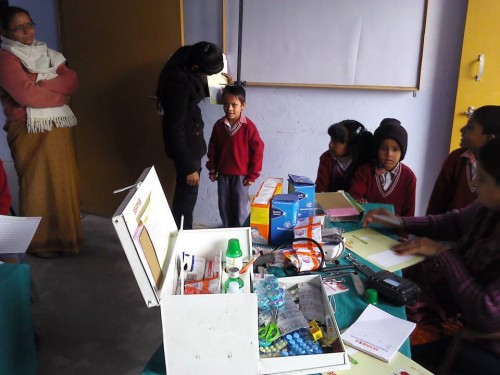 Sevamob, headquartered in Atlanta, USA with a fully owned subsidiary in India, was started by entrepreneur Shelley Saxena in 2011. Backed by an extensive business experience and armed with an MBA from Cornell and B.E. from IIT Roorkee, Shelley had managed several multi-million dollar products for IBM and co-founded a cash-flow positive mobile technology startup, Saasmob. Sevamob was the next plunge into innovative, technological and social entrepreneurship. Says Shelley,
I was born in Lucknow in India where we started this service. Friends, relatives, acquaintances and sometimes complete strangers helped me get to where I am today. "Seva" is service in Hindi and "mob" is short for mobile. So the name means mobile service. By addressing basic needs of people in a state where illiteracy is as high as 40% and 79% of the population lives in rural areas, I can fundamentally transform the lives of people in a self-sustainable way.
Usually, one of the challenges in a business venture is the initial establishing phase. In the case of Sevamob, however, this was a relatively smooth sail, thanks to Shelley's sound financial and technological background. Economics and technology were just the perfect ingredients required to bring take Sevamob from concept form to launch in only 2 months! Shelley explains, "While most companies spend first couple of years figuring out the business model, we have executed very efficiently and in just 2 years established an innovative model for primary healthcare and received various awards and recognition for it."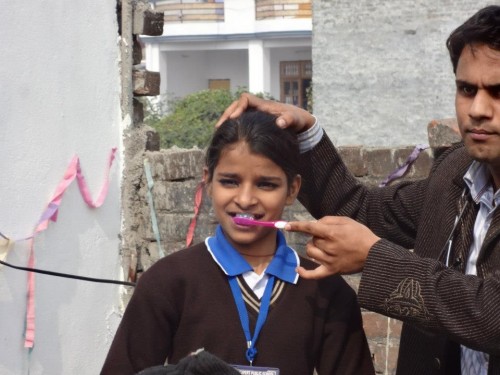 Sevamob's service delivery is streamlined through a cloud based mobile platform, which is not outsourced but has been developed in-house itself. This is how it works: their monthly subscription based primary healthcare is delivered through mobile clinics staffed with doctors carrying Android tablets. Then at signup, the team captures patient demographics and medical record in the software and gives a subscriber card to the patient. Once a month, basic primary care is delivered on-premise. This includes preventive care (BP, Sugar, ECG, BMI, Dental, Vision, Diet plan etc), prescriptions and medicines for common ailments. For advanced issues, prescription requests are created in software. These go to back-office specialists who either give a prescription or set up a no-charge appointment. Select plans include hospitalization benefits for up-to INR 50K/year and accident insurance for INR 100,000. Subscribers can call a 24×7 helpline for service requests.
Sevamob is currently successfully serving in Lucknow city, Kakori, Mohanlal Gunj, Barabanki and Unnao in Uttar Pradesh. In Liberia (Africa) too, this model has been replicated through a licensee. At its inception, although a sound business model had been developed, there were other challenges that had to be countered, which again they did victoriously. Recalls Shelley:
Due to my first startup, we already had resources and network in Uttar Pradesh to get Sevamob off the ground in Dec 2011. While we were initially tight on capital, in Aug 2012, Village Capital invested $50K in Sevamob after a rigorous 2 months program in which peers select the companies for investment. That seed capital and the access to the social impact network we received was the breakthrough moment for us.
Besides Village Capital, they have received recognition from several other organizations like Nasscom Foundation, mBillionth Awards, Mahindra Rise and Artha Venture Challenge.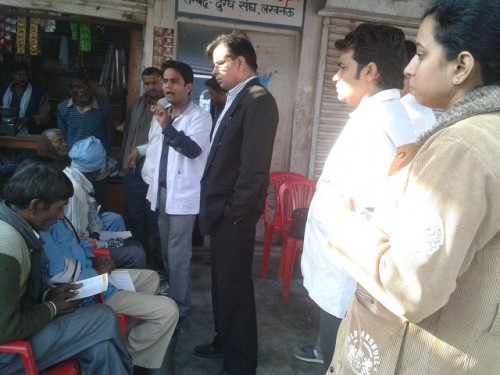 The main goal of Sevamob is to fundamentally transform the delivery of primary healthcare in the developing countries, particularly for the low-income segment that has limited access to primary healthcare and limited awareness about insurance. Increase in sick days, loss of income and no safety net for emergencies is the unfortunate result of deprivation of primary healthcare. Middle and upper income consumers too are hungry for information about quality healthcare services.
Sevamob is serving 3 low-income customer segments in 2nd, 3rd and 4th tier towns and cities. Primary healthcare (covering health education for students, parents, staff, OPD checkup, dental, BMI Height/Weight management, diet plan, vision screening, bad habit correction/sex education, hearing examination, pathology test, etc) is being given to school students in these zones. An on-premise school nurse would also be provided during school hours for a minimum 1000 student subscribers in a school branch.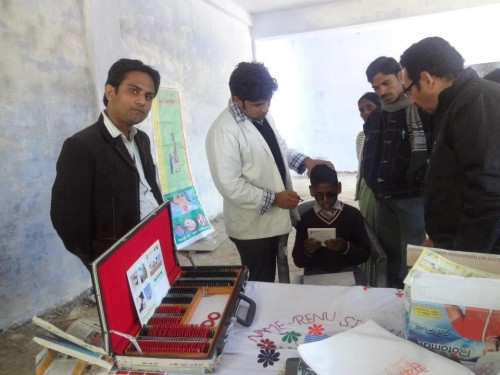 The Sevamob services are also being provided to employees. Primary healthcare (including OPD checkup, dental, vision screening, BMI, diet plan and pathology test), accident insurance and cashless health policy are the benefits that employees can get. Talking about the unique 'cashless' health policy, Shelley says, "It's a New India Insurance policy that we bundle in one plan. It provides up to Rs50,000 of hospitalization benefits in in-network hospitals, in a given financial year."
The multi-faceted and well-integrated Sevamob team is supported by back-office specialists, a 24×7 call center and a network of 3rd party service providers like hospitals, clinics and pathologists. The field teams are equipped with Android tablets having mobile software which can operate without network even in the most remote areas.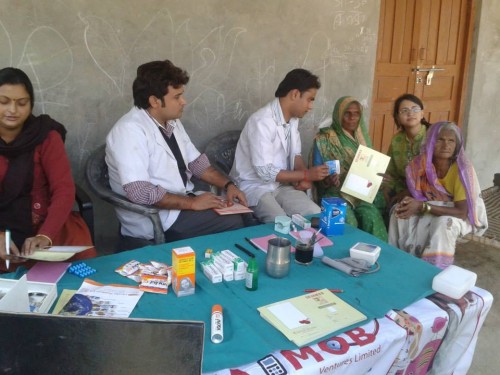 The SevaAngels service is another distinguished feature of Sevamob. Through this service, sponsored primary healthcare to kids in orphanages and elderly people in old age homes is delivered. Shelley elaborates:
Our web-based service, SevaAngels, enables people to sponsor healthcare of kids in orphanages or elderly people in old age homes and track health updates of the sponsored people online. Currently we are serving more than 35 schools, businesses, orphanages and old age homes. Our impact includes children (students in low-income schools and kids in orphanages), employees (low income employees in factories, unions, services organizations) and the retirees (elderly people in old age homes).
Although there are already in existence various organizations providing either phone-based advice or setting up kiosks/clinics in remote areas for providing health checkups, the basic difference when it comes to Sevamob is in its approach itself. Explains Shelley:
These approaches have various limitations, especially when it comes to providing comprehensive primary healthcare to low income consumers in a scalable fashion. With our innovative model, we hope to address these limitations and challenges, for the low-income segment.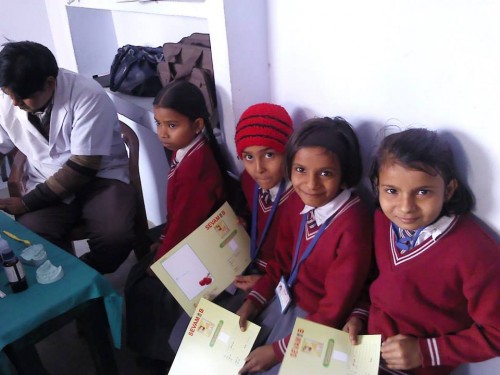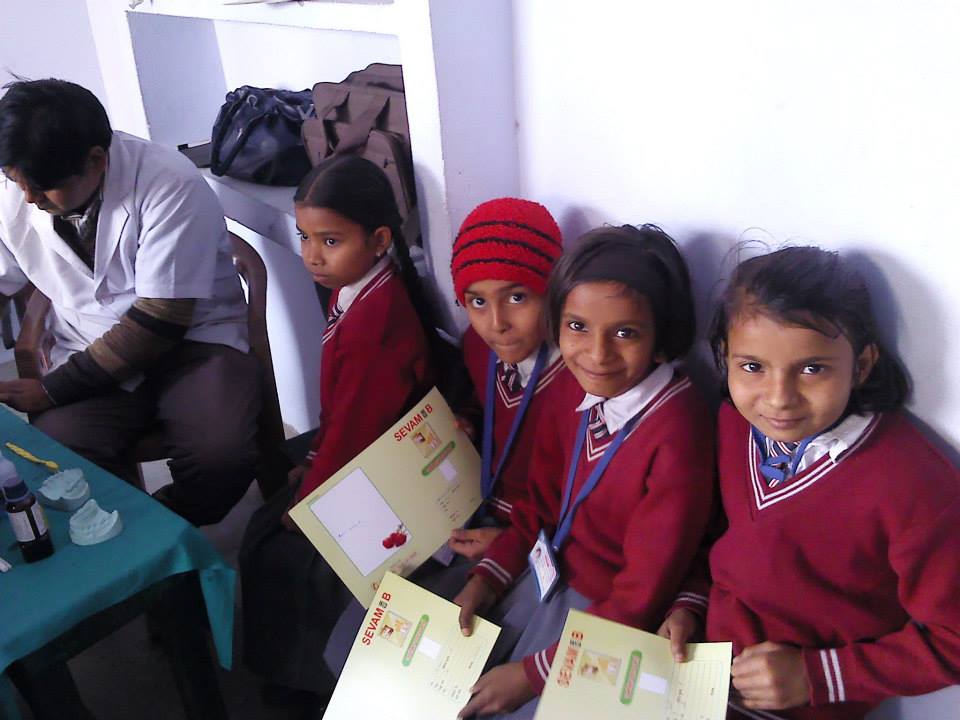 While Sevamob is doing a fabulous job in its designated zones, the health venture is at a nascent stage and rearing to spread its wings across a wider territory. Their goal is to scale from 4000 subscribers in 2013 to 240,000 direct subscribers within 5 years in India. They also plan to replicate the model in additional geographies. Shelley talks about spreading awareness:
We are spreading the word through various social impact conferences, competitions and blogs. We acquire new customers through direct sales force, resellers and licensees. Various private organizations including NGOs have partnered with us both to resell our services as well as promote their products and services to our customer base. We have so far not received any help from the Government organizations despite engaging them at various levels.
We hope Team Sevamob scales higher reaches and betters the health of several more people, cutting across social and economic boundaries. To support the Sevamob initiative, check out their website: http://sevamob.com/gaon/
All photographs: Courtesy Sevamob
Ipsita Sarkar is a freelance writer.
We bring stories straight from the heart of India, to inspire millions and create a wave of impact. Our positive movement is growing bigger everyday, and we would love for you to join it.
Please contribute whatever you can, every little penny helps our team in bringing you more stories that support dreams and spread hope.