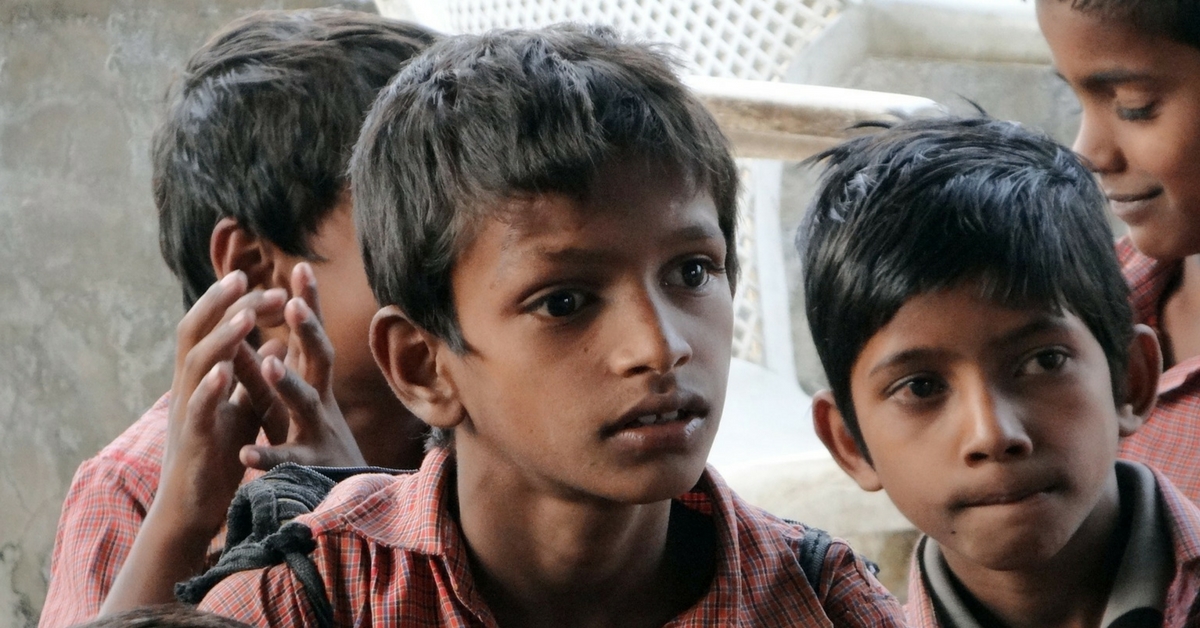 A practice that can have severe long-term repercussions, it is time to recognise the problem of corporal punishment and eliminate it once and for all.
Despite awareness campaigns and several initiatives, many school-going children in India continue to face corporal punishment. A practice that can have severe long-term repercussions, it is time to recognise the problem of corporal punishment and eliminate it once and for all.
It is a usual sight for Gopal's parents to see him come home with a bruised ear or swollen cheeks. His mother's immediate reaction is, "His school teacher has probably disciplined him. They keep complaining about his poor performance in class tests."
Gopal, who studies in Class 4, is one among many such school kids in his village who find themselves at the receiving end of the teacher's stick. While Gopal got away with a bruised cheek, many students regularly suffer serious physical injuries and mental abuse in classrooms in India. Most of these cases do not receive the necessary attention as the punishment is considered by most as the only path towards discipline, even by parents.
This issue is widespread in Indian schools and has been affecting millions of school children every day, with long-term repercussions on their future. The Government of India has recently recognized that 65% of school-going children face corporal punishment. The biggest threat to eradicating it is lack of awareness about it.
The United Nations Committee in a Convention on the Rights of the Child, 2004 had concluded its observations on corporal punishment in India as, "The large population and high rate of growth are the major impediments to the implementation of educational initiatives. Also, extreme poverty and massive social inequality represent serious difficulties in the fulfillment of obligations." The Committee regretted that some of the concerns it had previously expressed, and the recommendations it had made, had not been sufficiently addressed, notably regarding violence and corporal punishment.
Furthermore, the Ministry of Women & Child Development, in its research, studied more than 3,000 children aged between 5-18, asking about physical abuse by teachers. In all age groups, 65% reported being beaten at school, which amounts to a very large proportion of the student population. The reasons for punishment ranged from being absent from school due to illness, domestic work, missing classes, not doing their homework, performing poorly in exams, not wearing the uniform, and so on.
There are several social groups working actively towards replacing corporal punishment at schools with positive behavioural changes in students. The primary challenge they face is the lack of awareness at the level of teachers, parents, and school principals about the adverse impact of punishment on students.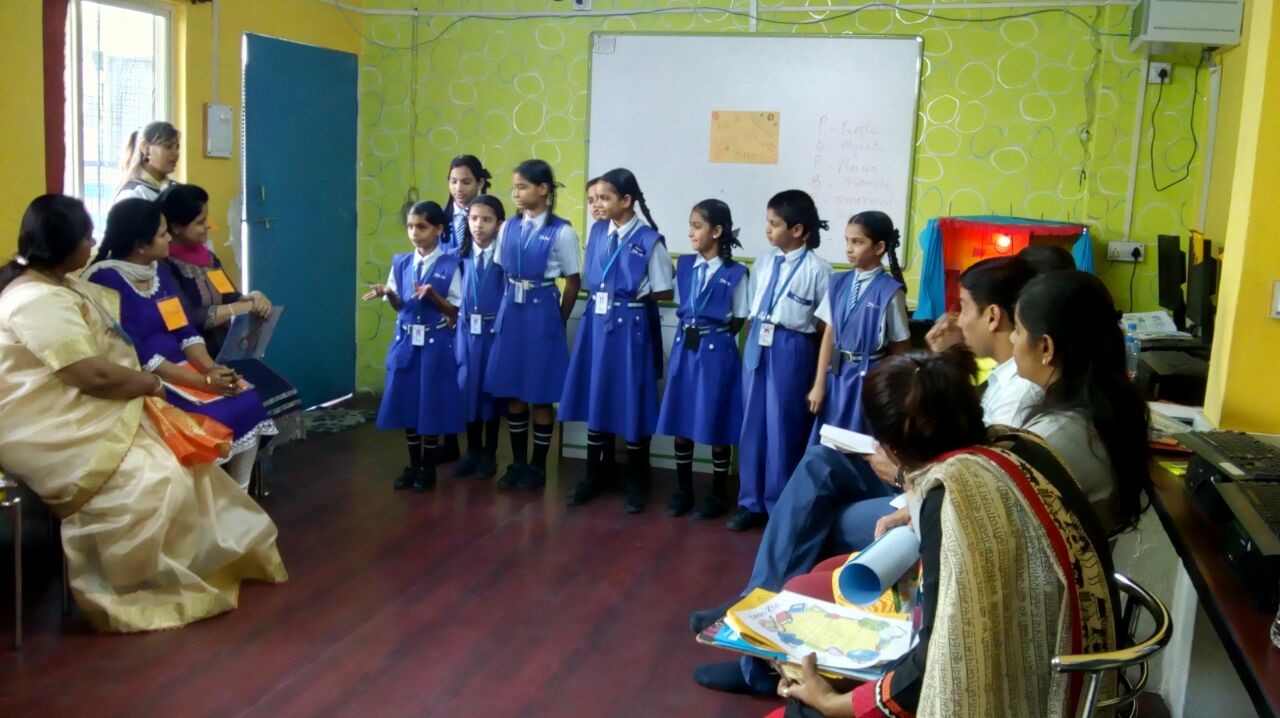 So what exactly is corporal punishment?
The Child Rights Charter 2003 of India specifically states, "All children have a right to be protected against neglect, maltreatment, and corporal punishment." Additionally, in 2007, the National Commission for the Protection of Child Rights, India issued a set of guidelines on corporal punishment and the efforts needed to abolish it within the educational system in India.
However, guidelines or laws are not enough to tackle the menace of corporal punishment. For starters, it is important that we are all aware of what amounts to corporal punishment. Corporal punishment is not just what you see as punishments, and physical abuse inside/outside the school classroom. It encompasses physical as well as mental abuse in schools.
Typically, physical forms of punishment involve slapping, punching students, twisting ears, hitting anywhere on the body, etc. Teachers carrying sticks to the classroom to discipline or scare students is the first stage of punishment, and needs to be strictly avoided. Physical punishment causes embarrassment and fear in students, but also has adverse effects on their health and performance.
Another form of punishment is the mental harassment of students through abuses, or ridiculing someone by academic status, family background, learning difficulty, physical weakness, or disability.
This form of punishment greatly impacts the well-being of students and scars them permanently.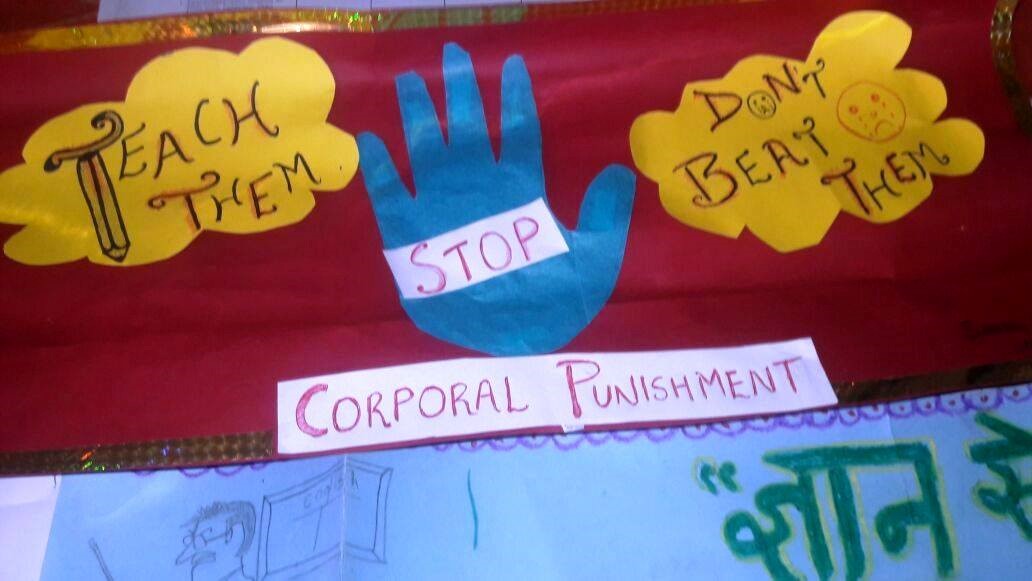 Unfortunately, the practices mentioned above are not considered "a big deal" by most school principals and teachers. There are primarily two reasons behind this callous outlook towards punishment:
Most school principals, teachers, and even parents are unaware of short-term and long-term consequences of corporal punishment on students. Another reason for the neglect is the limited period of student-teacher relationship.
Teachers claim that they do not know alternative methods to corporal punishment. Many teachers, when asked why they carry sticks to their class, answer, "We don't use it. It's just there to instill fear or discipline." A few consider it as an inherent part of schooling, as experienced by them in their school days.
Let us look at it from the teachers' perspective. There are nearly 13 lakh schools in India, and most of these institutions have a very poor teacher-to-student ratio. Teachers face daily challenges, such as overcrowded and noisy classrooms, huge syllabi to complete, multiple lectures per day, and a large number of notebooks/test papers for correction. Teachers do not know how to handle this pressure, and resort to hitting a child as the nearest target.
But the important question that teachers must ask themselves is, "Is it really the students' fault?" It is important for teachers to pause and reflect on this, because there is no excuse to resorting to corporal punishment. All students must be treated with respect and care.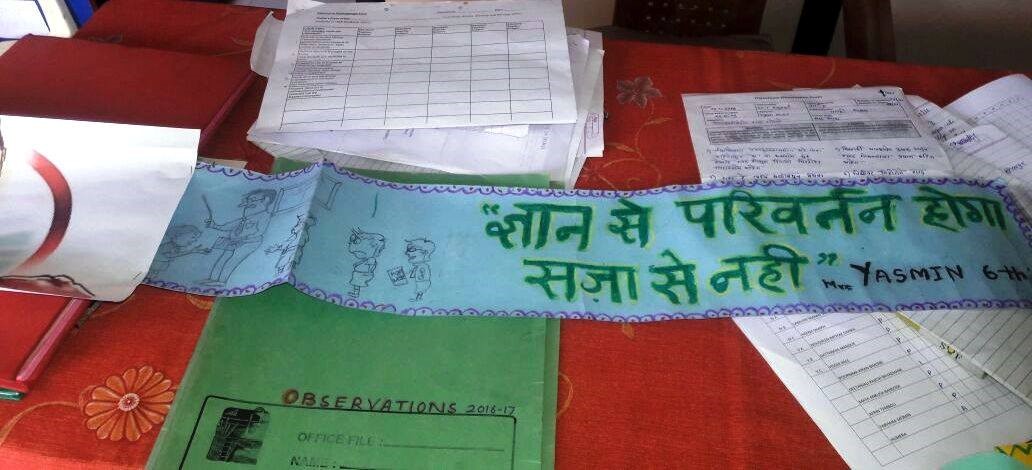 How does corporal punishment damage students in the short- and long-term?
The immediate impact of punishment on students is visible in the form of physical harm, embarrassment, disinterest towards learning, and negative impact on their well-being (bruises, fever, fear of going to school, etc.). A child can lose his/her confidence and suffer from poor self-esteem. Studies have shown that students subjected to punishment on a regular basis develop aggressive or destructive behaviour. The students start believing that if you are angry, or someone is not listening to your instructions, it is okay to hit them. They may see similar incidents happening in their families as well, and this affects their value system, which eventually shapes society at large.
Another consequence could be in the form of cowardice, as children learn to obey without asking questions. This hampers their independence and free-thinking ability.
The way ahead
There is an alternative approach to corporal punishment. The first step is to set agreements within the teachers/staff to enable this change. This is a commitment the staff have to make to themselves and others, which they can initiate during a staff meeting. Additionally, schools can support teachers in reaching a position where they do not practice corporal punishment.
The responsibility to check corporal punishment lies both with the school management/principal as well as teachers. The school principal must be well aware of incidents of punishment at their school. He/she should strive towards promoting a safe learning culture for students at all times. They should conduct regular discussions with the teaching staff and motivate teachers to refrain from hitting or abusing children.
Some schools have employed pretty unique techniques to get rid of corporal punishment. In Valley View School, Pune, the school principal took on the challenge of stopping corporal punishment in her school. The first step conducted was an awareness drive, in which teachers and students worked together and created mutual agreements.
Further, the school conducted an awareness campaign, where the teachers actively participated and interacted with parents about safety. Students joined hands with teachers to create display cards on the theme of discipline and safety. Initiatives such as these help students feel motivated and responsible by giving them a sense of belonging to the school.
Such small initiatives can act as positive reminders for teachers to abstain from hitting, and for students not to misbehave.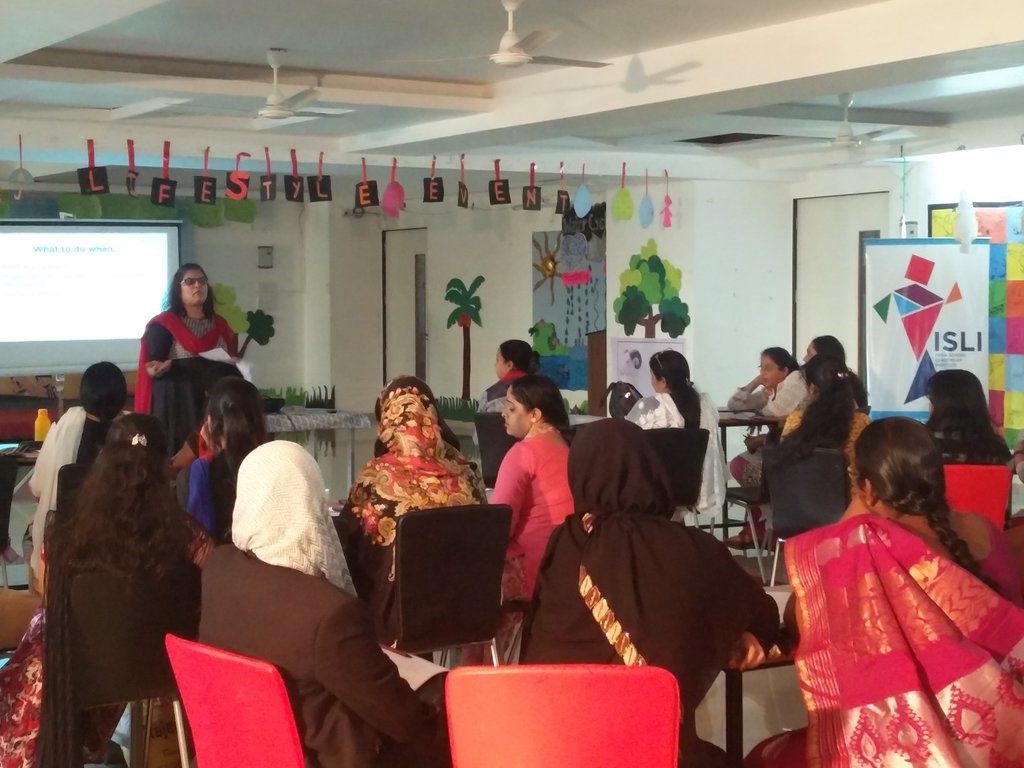 Here is another example from another school principal, Ms. Yasmin Patait, of Utkarsh School, Pune, "We have been working towards creating a positive learning environment in our school. Every class follows the classroom culture, and has team trackers and charts prepared to create enthusiasm among students towards learning. We monitor teachers on a regular basis through classroom observations. We have not observed any form of abuse in classrooms, thus creating a safe space for learning."
Hopefully, Ms Yasmin is one of many such school principals across India working towards abolishing the system of corporal punishment.
Many social groups and NGOs conduct seminars and training to spread awareness on the need to abolish corporal punishment. The India School Leadership Institute (ISLI) recently conducted one such seminar in Mumbai. School principals gathered to share their experiences and successful efforts after interventions towards eliminating corporal punishment in their schools.
A wake-up call for everyone
It is now high time for all of us to commit to this cause. After all, schools are the nurturing grounds for students to learn and adapt. Schools play a vital role in the cognitive and creative development of children. Hence, it is imperative that children learn in schools with a safe, secure, and healthy environment that stimulates positive behaviour.
It is everyone's collective responsibility to generate awareness and prevent future incidents of corporal punishment in schools. Every human being has the right to live a peaceful life. We cannot call ourselves civilised if we treat children without respect, and justify any form of violence against them.
About the author: Shriram Tarawade is a Brand Manager with the India School Leadership Institute (ISLI), and a budding writer.
Find out more about ending corporal punishment and how you can help improve India's under-served schools on ISLI's website.
Featured image is for representational purpose only. (Source: Pixabay)
Like this story? Or have something to share? Write to us: contact@thebetterindia.com, or connect with us on Facebook and Twitter.
NEW: Click here to get positive news on WhatsApp!