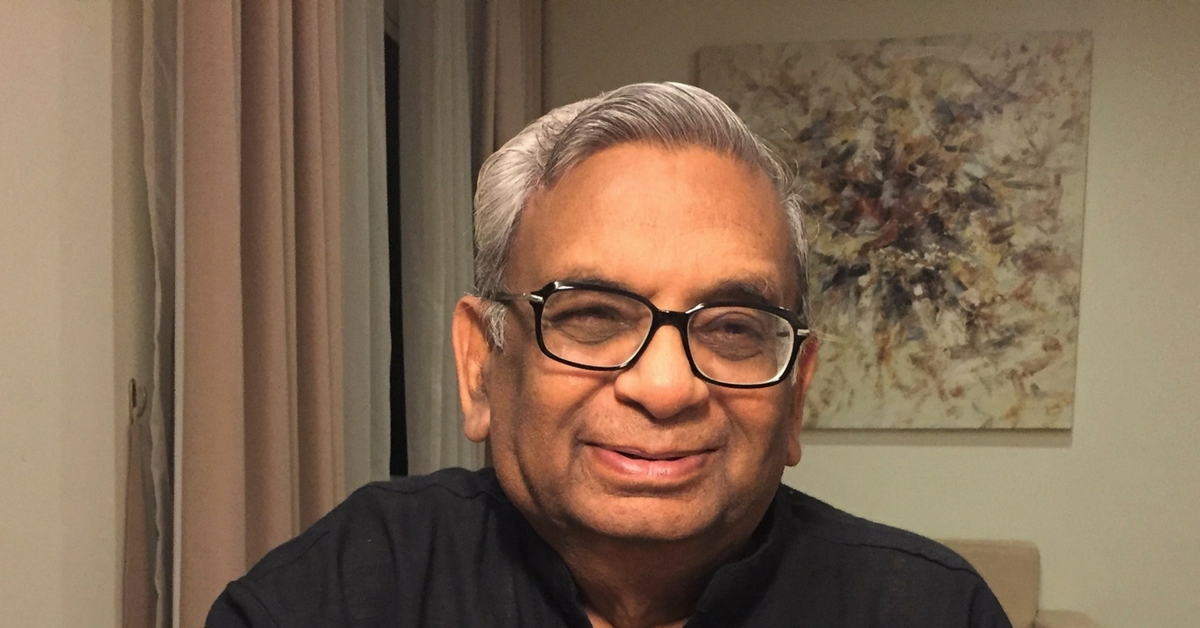 Dr. Vimlesh Kanti Verma is a renowned expert on linguistics and the Hindi language, and the creator of the world's first Bulgarian-Hindi dictionary. In a frank interview, he talks about life in Bulgaria, the experience of creating the dictionary and other works, and his passion for the Hindi language.
Dr. Vimlesh Kanti Verma is a renowned expert on linguistics and the Hindi language, and the creator of the world's first Bulgarian-Hindi dictionary. In a frank interview, he talks about life in Bulgaria, the experience of creating the dictionary and other works, and his passion for the Hindi language.
He is known as an authority on linguistics, a much sought-after speaker on Indology, a globally respected teacher of Hindi, and a champion of Hindi of the Indian diaspora. Yet, he prefers to introduce himself as a researcher, because he works on developing techniques for effective language teaching.
Dr. Vimlesh Kanti Verma (74) has conceptualized, designed, and implemented several Hindi Language Courses for foreigners. His teaching aids are used extensively in India and abroad. He has been associated with teaching Hindi as a foreign language at Universities in Canada, Bulgaria, and the Fiji Islands, and at the American Institute of Indian Studies, Max Muller Bhavan (Cultural Wing of German Embassy in India), and University of Delhi in India.
Dr. Verma's Bulgarian-Hindi Dictionary (Balgarsko-Hindi Rechnik, 1978) is a pioneer work in the field of lexicography, while his Learner's Hindi-English Dictionary (2006) is the first pedagogical dictionary prepared specially for foreigners learning Hindi.
It is impossible to cover the range of his work in one interview. I therefore chose to focus on his work in Bulgaria, where he established the Hindi teaching programme way back in 1974. Such was his passion for teaching that he wrote an entire book of over 650 pages by hand because there was no typewriter or text composing facility available in the Devanagari script in Bulgaria.
The underlying philosophy of Dr. Verma's passion to teach the Hindi language is that when a person can express herself/himself in a language, their self-confidence grows. Building someone's confidence and self-esteem is well worth the effort, he states. Here is a story of undiluted passion and zeal of bringing cultures and people closer through language.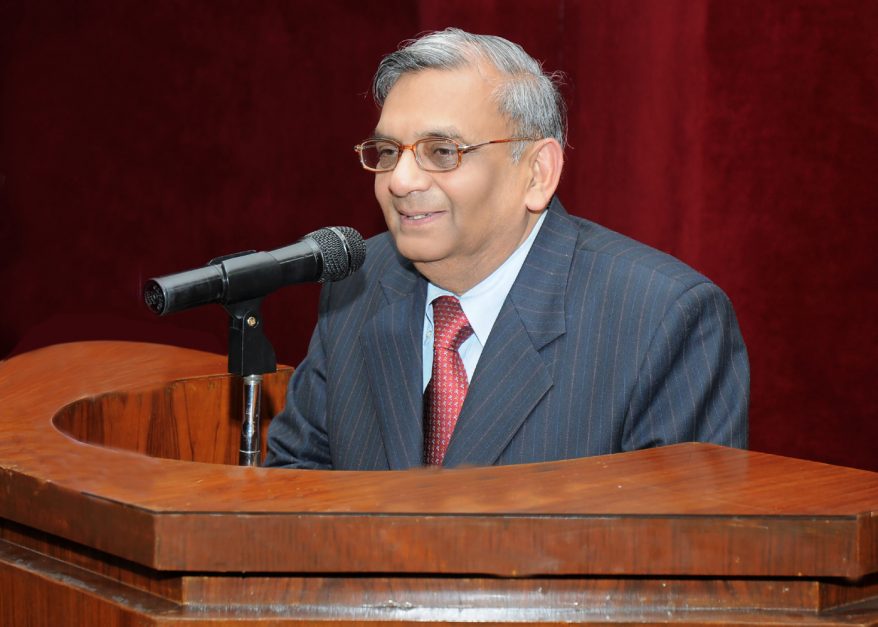 Why did you choose to teach Hindi as a foreign language?
Teaching is a profession where you see results everyday. It is like the seed a child plants. The child waters it, checks on sunshine and rain, and finds joy in monitoring its growth. A teacher is like that child. Teaching Hindi to foreigners is like nurturing a Banyan tree. You empower your students, and they go on to become ambassadors of Hindi. From students of language, they become translators, even teachers of Hindi themselves. The cycle continues.
As my course advances, I see the sparkle in their eyes and the excitement in their tone when they come back to narrate experiences of going around the city conversing with locals—from actors of a play, to a rickshawwallah at the Red Fort.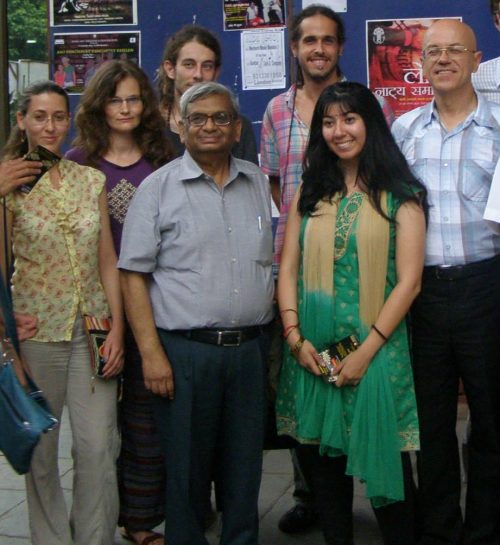 You have done extensive work in Bulgarian for teaching Hindi. What took you there?
My association with Bulgaria goes back more than 40 years. Under the cultural agreement of the governments of India and Bulgaria, a Hindi teaching programme was to be established at the University of Sofia in 1974. I was deputed to establish the programme by the Indian Council of Cultural Relations. This came right after my teaching assignment at the University of Toronto, Canada.
How was the experience of establishing a foreign language teaching programme in Bulgaria?
It was unique. My previous experience of teaching Hindi as a foreign language was through the medium of English. In Bulgaria, that was not an option. Hardly anyone spoke English in those days. Bulgarian was the language of communication and instruction. The situation made it very interesting for both me and my students. I conducted the class in Hindi and they responded in Bulgarian. Language learning through total immersion made learning quick and effective.
The Bulgarian government was very helpful, and made various efforts for my stint to be fruitful. They granted me and my wife admission to study the Bulgarian language at the Institut Za Chujdestranni Studenti (Institute for Foreign Students). Six hours a day, both of us studied the Bulgarian language. Their teaching methodology was very efficient and effective. We practiced all the time—at home, on the streets, at the University, basically everywhere.
Gradually, we became comfortable in the language, comfortable enough to sustain conversations and appreciate their literature. Upon return from Bulgaria, we continued our study of Bulgarian at the University of Delhi till the highest level possible.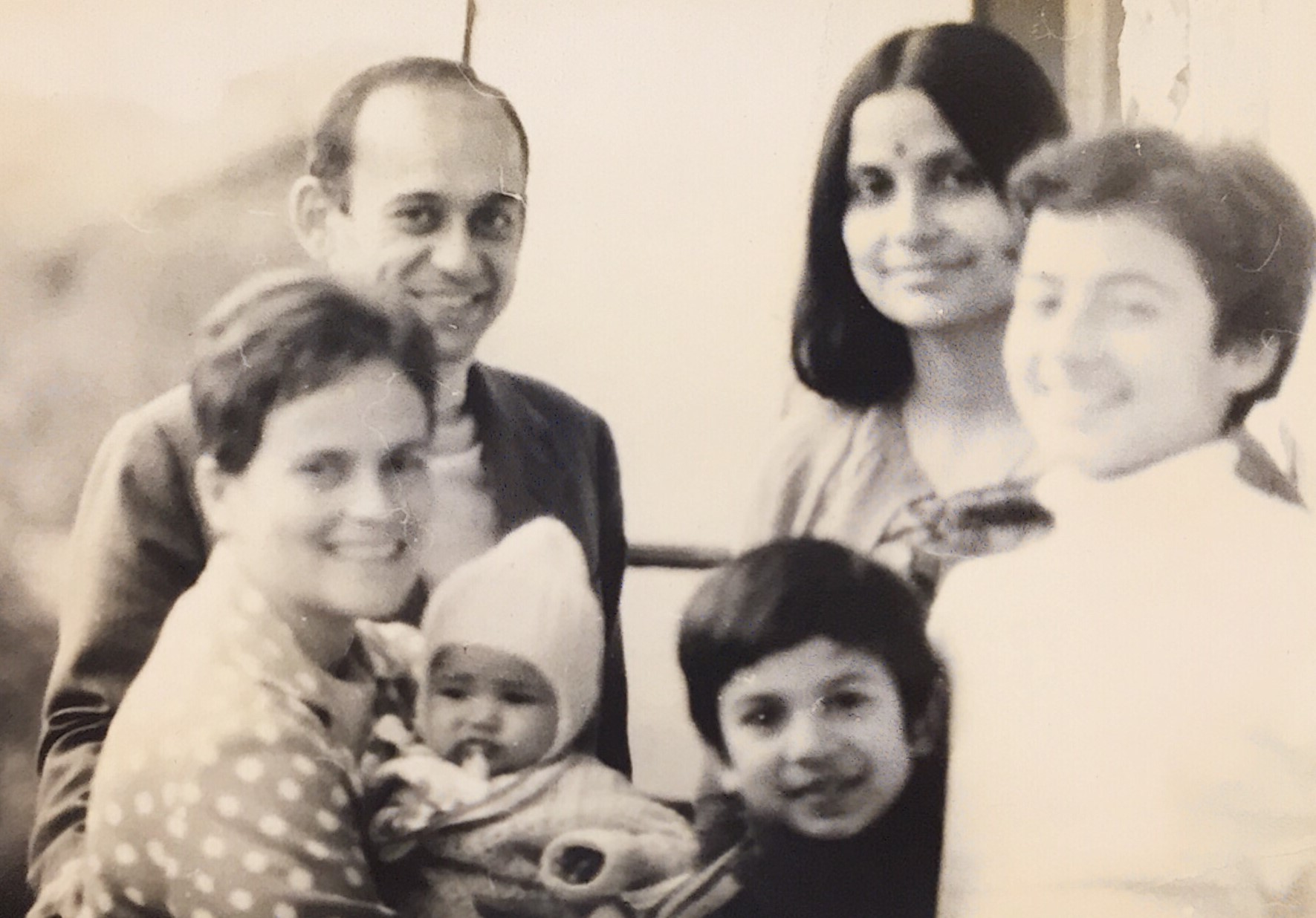 What was the first batch of students like? Why did they want to learn Hindi?
Our first-year programme had six students. Most were older to me and specialists in their field. There was a geologist, a philosopher, a computer scientist, and even a senior professional who was around 65 years old. All these people were interested in India. Indian philosophy and culture intrigued them. There was a lot of respect and awe for India and Indians in their hearts.
They wanted to learn Hindi to get closer to understanding India. When they came to class, it wasn't just for the language; it was for all that the language would lead them to. Questions ranged from the river Ganga, to Yoga, to Kamasutra, to elephants as means of transportation. I like to teach in a manner so that at the end of every lesson the student feels they have learnt something new. So in the first class, I went to each student, saying, "Mera naam Vimlesh Kanti hai. Aapka naam kya hai?" ("My name is Vimlesh Kanti. What is your name?")
We spoke at an individual level, and with each repetition, they were able to figure out the context and repeat the grammatical structure. When I reached class the next day, they were practicing among themselves. Their confidence increased with each lesson. What can be a greater accomplishment than to build confidence in a person?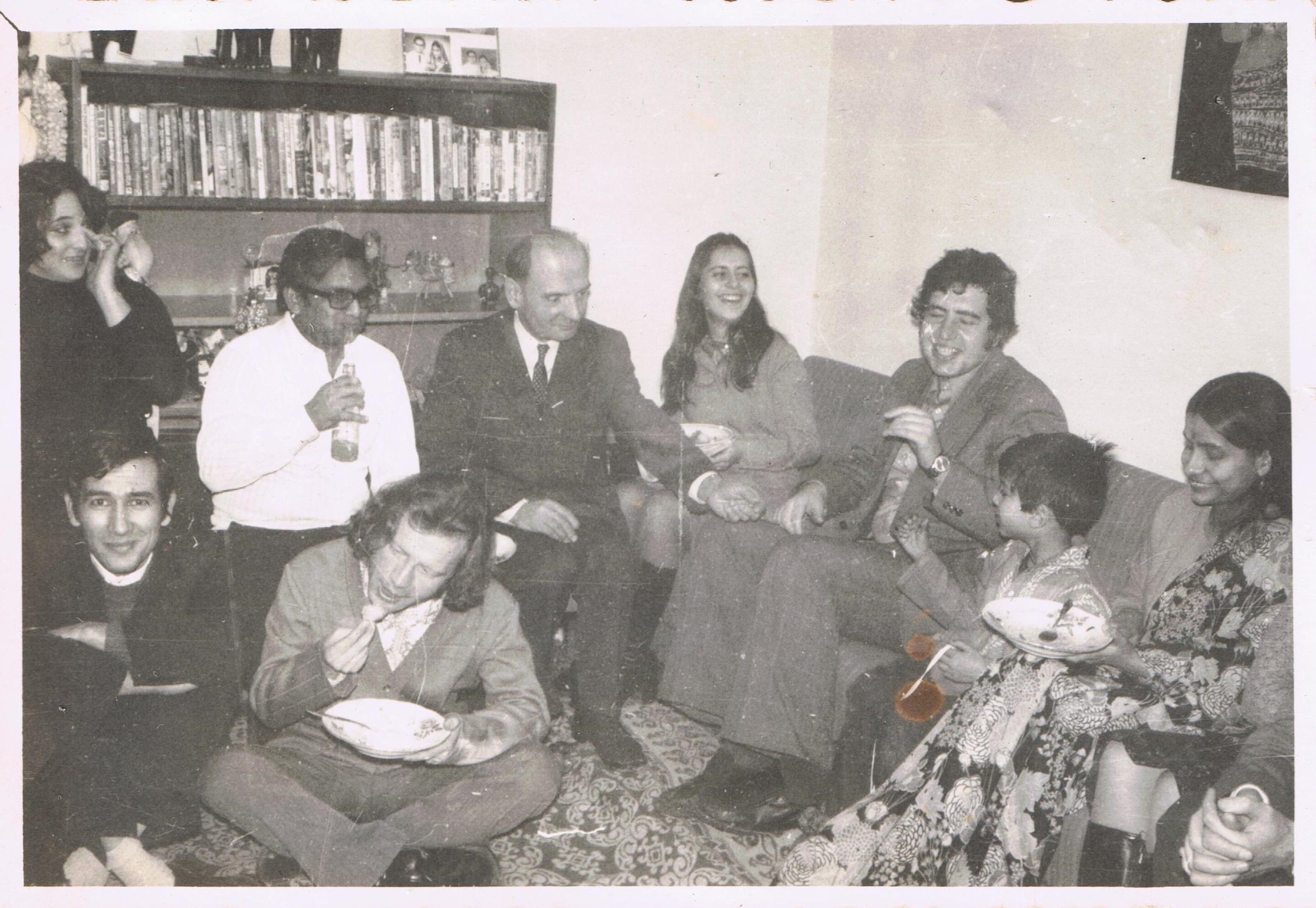 Was it difficult integrating in a new environment when you were still new to the language?
Everyday was a learning experience, and we thoroughly enjoyed it. People were extremely helpful and friendly. As we got to know each other, they introduced us to their art, literature, music, dance, and cuisine. They invited us into their homes and villages. We were treated to their homemade fruit preserves and warm hospitality.
I saw that most homes had a small library. Most often, it also had a copy of Mr. Yordan Milev's Panchatantra, which reportedly sold out all its copies on the second day of being published. Such was the interest in India, and it was only growing. The following years had many more students joining my course to learn Hindi.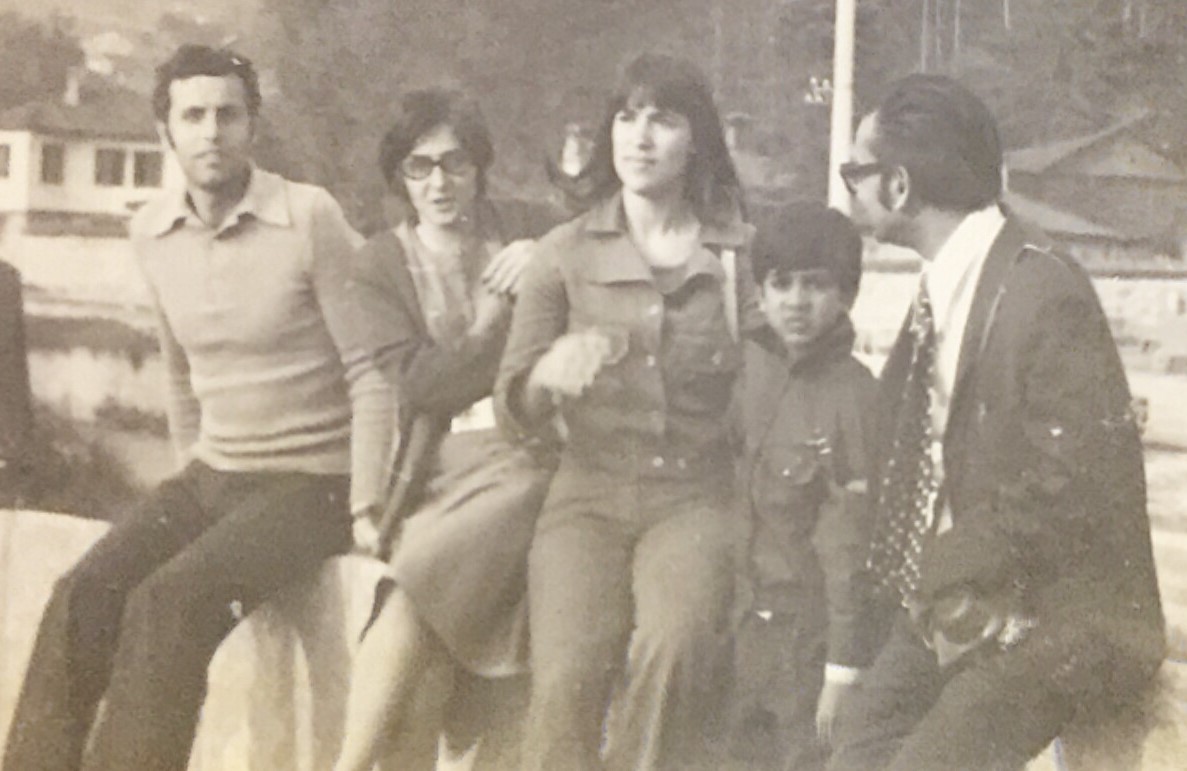 When did you decide to prepare teaching material?
After about a month of my teaching, our Head of Department, Prof. Stashimir Dimitrov, said that he would like to invite me to prepare teaching material for the university so that the course can continue to grow. This was a huge task and a great responsibility. I accepted the proposal, and he offered all help and assistance in the process.
True to his word, my colleagues at the university gave me not just cooperation, but immense affection, support, and confidence. The University environment was such that every effort was encouraged, appreciated, and improved for the benefit of students. I got down to work.
Language has three broad components—vocabulary (lexicon), word order (grammar), and pronunciation (phonetics). In three years, I prepared three books covering all the components for teaching Hindi—Uchebnik Po Hindi (Textbook of Hindi), Bulgarsko-Hindi Rechnik (Bulgarian-Hindi Dictionary), and Phonetika na Hindi (Phonetics of Hindi language).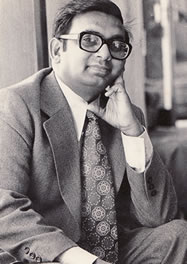 It must have been very challenging…
Indeed, it was. It was also very enriching. When I was working on the first textbook, Uchebnik Po Hindi, there was no facility of composing text in Devanagari (the script of Hindi), or even a Hindi typewriter, available in Sofia. I wrote the entire book of over 650 pages by hand. My handwriting had to be clear to be easily read by a person who is new to the Devanagari script. I requested my wife, Dheera, for illustrations to support the text. She graciously agreed.
The entire handwritten book was edited in that form by language experts and then published. It was a great honour to have world-renowned linguist, Academician Vladimir Georgiev, write the foreword. His linguistic works on Indo-European and Slavonic languages are path-breaking. In the foreword, he also touched upon the similarities of Sanskrit, Hindi, and Bulgarian languages.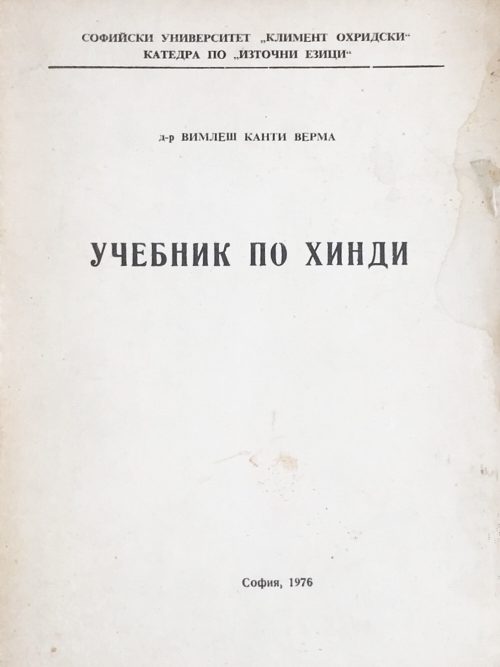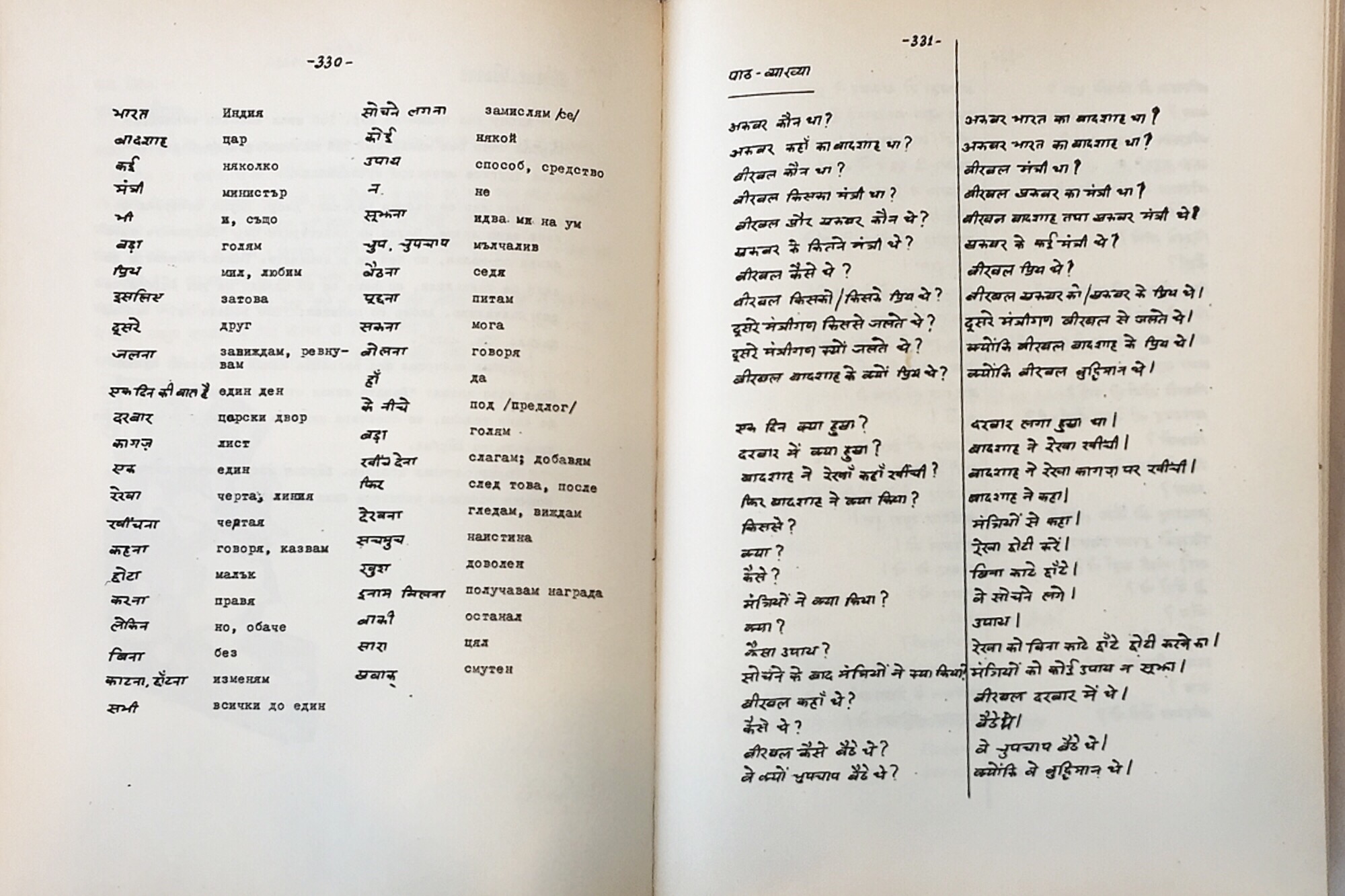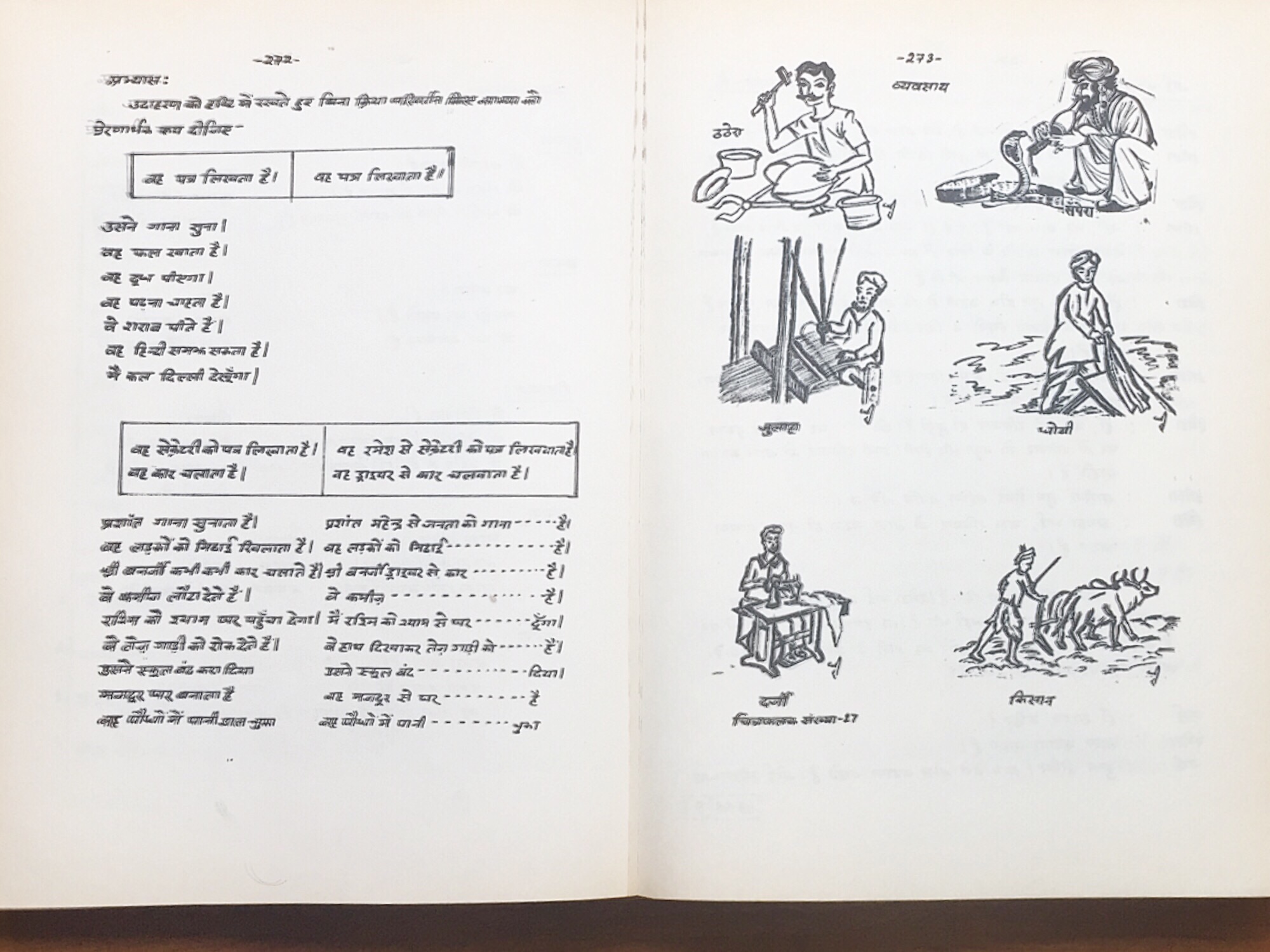 Your dictionary is the first Bulgarian-Hindi dictionary, and is still used extensively. Wouldn't it have been easier to work on a Hindi-Bulgarian dictionary?
It would have definitely been easier for me. However, my goal was to teach Hindi. I wanted to make things easier for my Bulgarian students and not for myself! I believe the success of a teacher lies in the enthusiasm you pass on to your students so that they have a constant, nagging urge to know more, learn more, and do more.
My students were very enthusiastic about the texts I was working on. Two of them, Georgi Pavlov (a geologist) and Georgi Bumbarov (a chemistry teacher), and an economics student from Bangladesh, Irshad Kamal Khan (till recently the Pro Vice Chancellor at Chittagong University), helped me immensely in the dictionary. By now, the Indian government had given me a Hindi typewriter to use. I typed the Hindi text and my students worked on the Bulgarian portions.
I remember the tireless efforts of Bulgarian lexicographer, Prof. Todor Todorov, who was appointed by the Bulgarian Academy of Sciences to go through the entire manuscript. For a month, he worked alongside us, correcting and enhancing the Bulgarian script.
The Indian Ambassador to Bulgaria during that time was Mr. JR Hiremath. When Uchebnik Po Hindi was published, he organized a huge event with academicians, diplomats, ministers, well-wishers of India, and students of Hindi to celebrate. This created an even stronger environment and awareness of Hindi. When meaningful work is being selflessly done, my sense is that good energies congregate and make the impossible possible.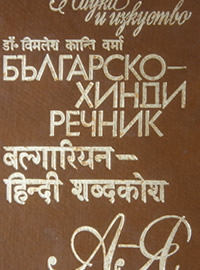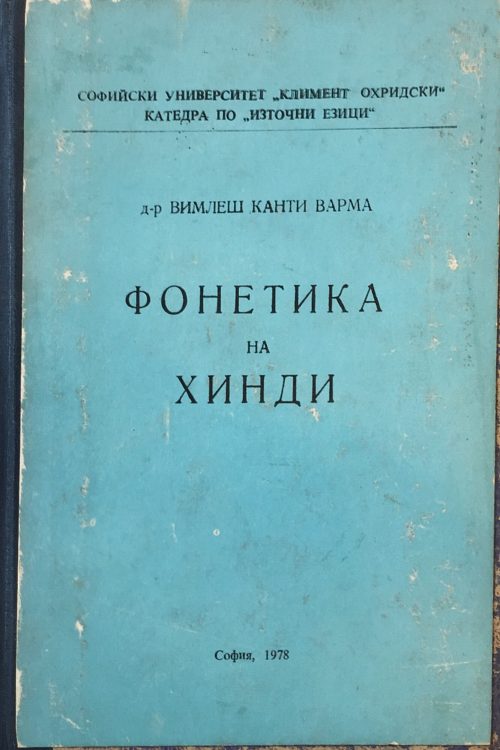 What do you think of the Indology Department in Sofia today?
I see with great pride that the department is flourishing in Sofia. From the six students we had in 1974, the department now has students up to PhD levels. It is recognized as a centre for learning in Europe. It is also heartening to note that my students, and then their students, have designed teaching material, which is critical. Two years ago, India and Bulgaria celebrated 60 years of friendship. The department prepared a documentary tracing the journey of our department. Such tools impact students positively and are another dimension to learning.
You remain connected with Bulgaria even after four decades through your works…
Bonds that form over constructive collaboration overcome limitations of geographical distance and time. It was a privilege to bring our two countries closer through language and culture, not just when I was in Bulgaria, but also after it.
We were in Bulgaria for four fruitful years. Just before we left for India, the famous Bulgarian writer Mr. Anton Donchev said he would like me to translate his classic Vreme Razdelno (Time of Parting) in to Hindi. This was an honour I had not expected. It made me a bit nervous too. A translator has a huge responsibility of transferring the thoughts and emotions of a writer, transcending language and cultures. I had read his works along with those of many great Bulgarian writers. Their revolutionary writings inspired me. I accepted the offer.
I was helped by the Government of Bulgaria, Mr. Anton Donchev, and the Bulgarian Embassy in India. It was a mammoth task that my wife Dheera and I worked on together. We went on to translate several other classics from Bulgarian to Hindi. For all these texts, we decided to translate from the original Bulgarian language and not use a link language (for example, English). I was deeply humbled when the Government of Bulgaria honored me with two national honors, "1300 Bulgaria" in 1981, and "Zlatana lavorova Klonka" in 2004.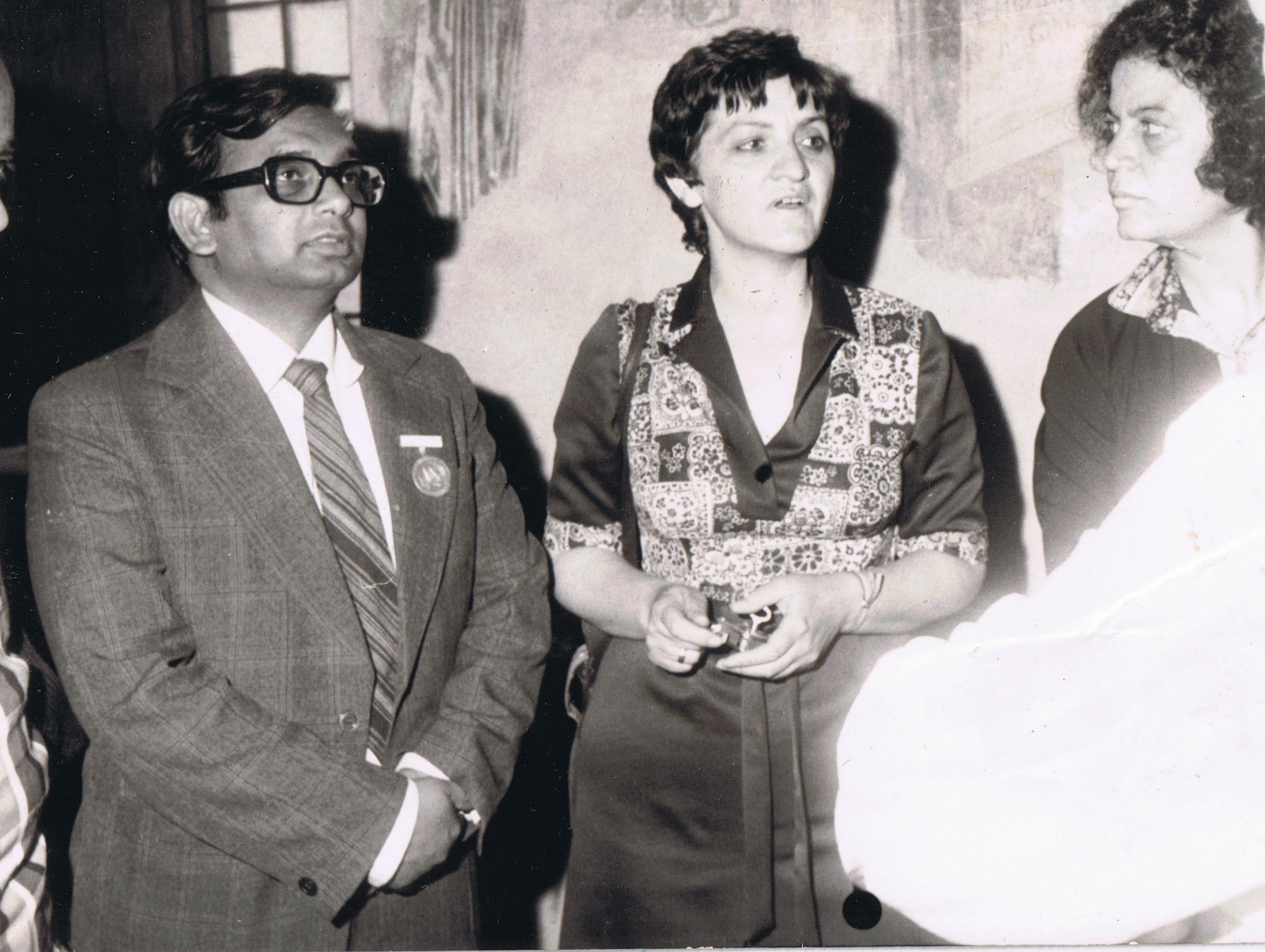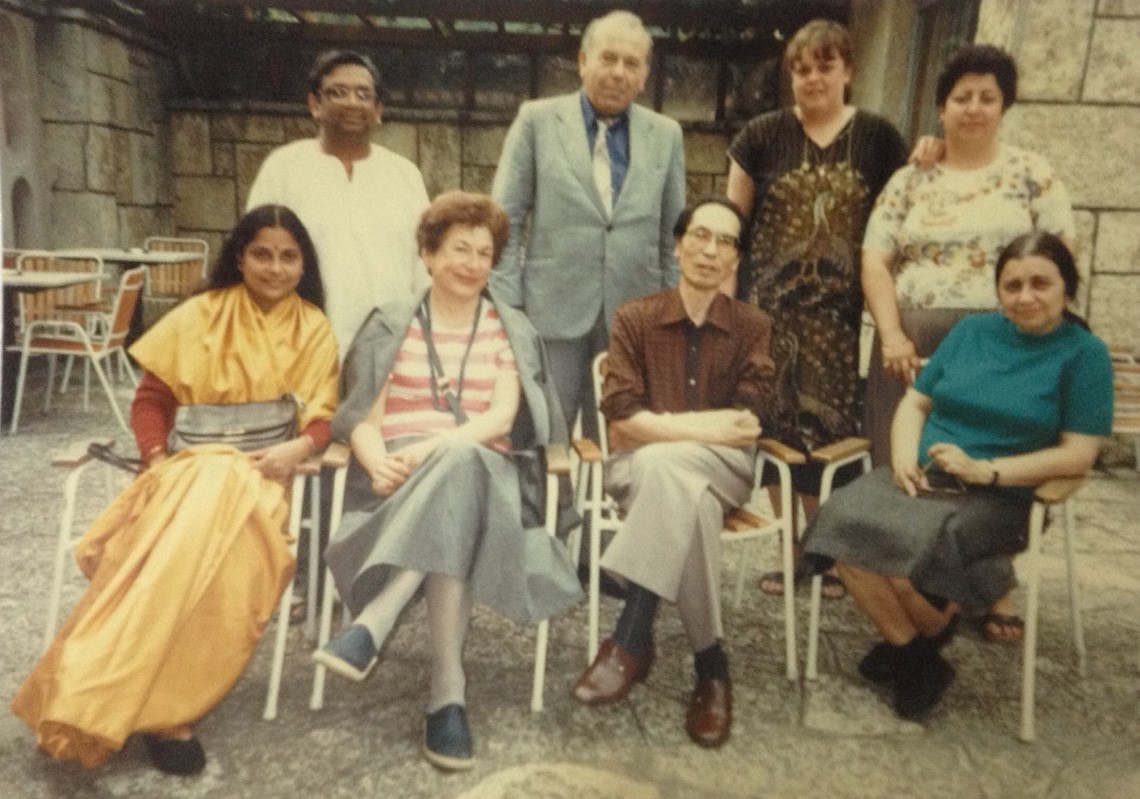 When you think of your relationship with Bulgaria and her people, what comes to your mind?
A lot. The range of productive work done and friendships formed continue to inspire me to work towards building bridges between our cultures. I will never forget the scene at the airport when we were leaving Sofia to come to India. All our friends came to the airport to see us off. Our baggage was over the permissible weight limit. We had too many books. The officer at the counter said we had to pay extra for it.
When our friends heard this, everyone came forward with their wallets, wanting to contribute so that we could take our collection. The scene startled the officer. After a moment of observation he said, "You are obviously much loved in our country. If you have touched so many of my people, it is my honor to see you off with all your baggage." Relationships between individuals or countries thrive on mutual respect, understanding, and collaboration. Language is an irreplaceable way of forming ties and strengthening them. I am grateful for having had a chance to do that.
For more information, or to give feedback, contact the author via email or Facebook.
Like this story? Or have something to share? Write to us: contact@thebetterindia.com, or connect with us on Facebook and Twitter.
NEW: Click here to get positive news on WhatsApp!
We bring stories straight from the heart of India, to inspire millions and create a wave of impact. Our positive movement is growing bigger everyday, and we would love for you to join it.
Please contribute whatever you can, every little penny helps our team in bringing you more stories that support dreams and spread hope.