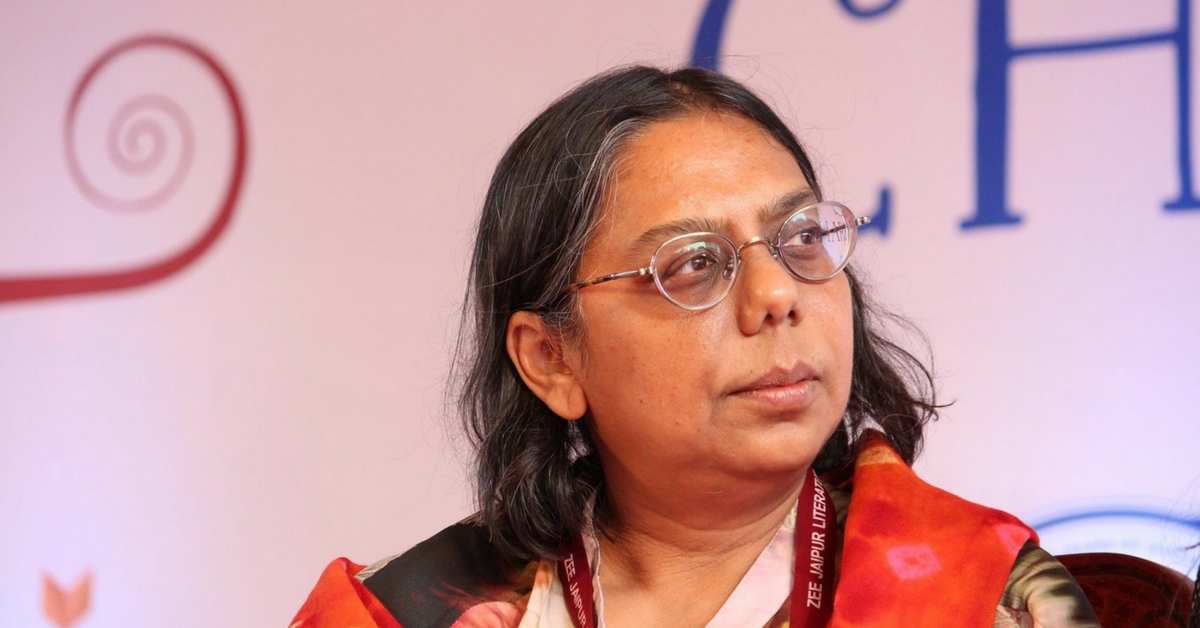 Women and girls are often the biggest victims of war and conflict, yet remain one of the most unheard voices in peace processes. Recognising this, several women have initiated various peace-seeking movements and initiatives to rid the world of war and conflict.
Women and girls are often the biggest victims of war and conflict, yet remain one of the most unheard voices in peace processes. Recognising this, several women have initiated various peace-seeking movements and initiatives to rid the world of war and conflict.
War destroys, divides, hurts…homes, hearts, and relationships. The world today is in the throes of various conflicts and crises, which have rendered hundreds of millions homeless, and also virtually robbed them of a decent future. Women and girls are among the worst affected, often used, abused, or left behind to pick up the pieces. Yet, when it comes to having a stake – and say – at the peace table, they are completely sidelined. Recently, resolute female voices from different strife-torn regions came together at the Jaipur Literature Festival to share some agonising experiences and ideas on building peace.
During the session 'Women Waging Peace', feminist activist Ruchira Gupta led the discussion that included Assamese writer and head of the Assam Sahitya Sabha, Dhruba Jyoti Borah, Kashmiri poet Naseem Shafaie, and Dr. Ornit Shani, a well-known political historian and lecturer at the University of Haifa, Israel.
Sharing her observations on Israeli women's participation in the peace process in what can only be described as one of the most violent regions in the world, Dr. Ornit Shani said, "The interesting thing about our movement is that it is successfully bringing closer women of all ages and ethnic and religious backgrounds – Palestinian-Jewish, orthodox-secular, Muslim-Christians, Russians, grandmothers, daughters – from the margins of the peace discourse to the centrestage. We are training women [to have a voice] like never before."
According to Dr. Shani, the idea behind having all the different voices on the peace table is to be able to change the approach with which the entire process is dealt. "Our mission is to transform the discourse in two ways—by highlighting the fact that the world wants peace, and focussing on security."
"Here, security is measured on the scale of not how many missiles or aircraft one has amassed, but in terms of social security, personal security, and economic employment security," she asserted.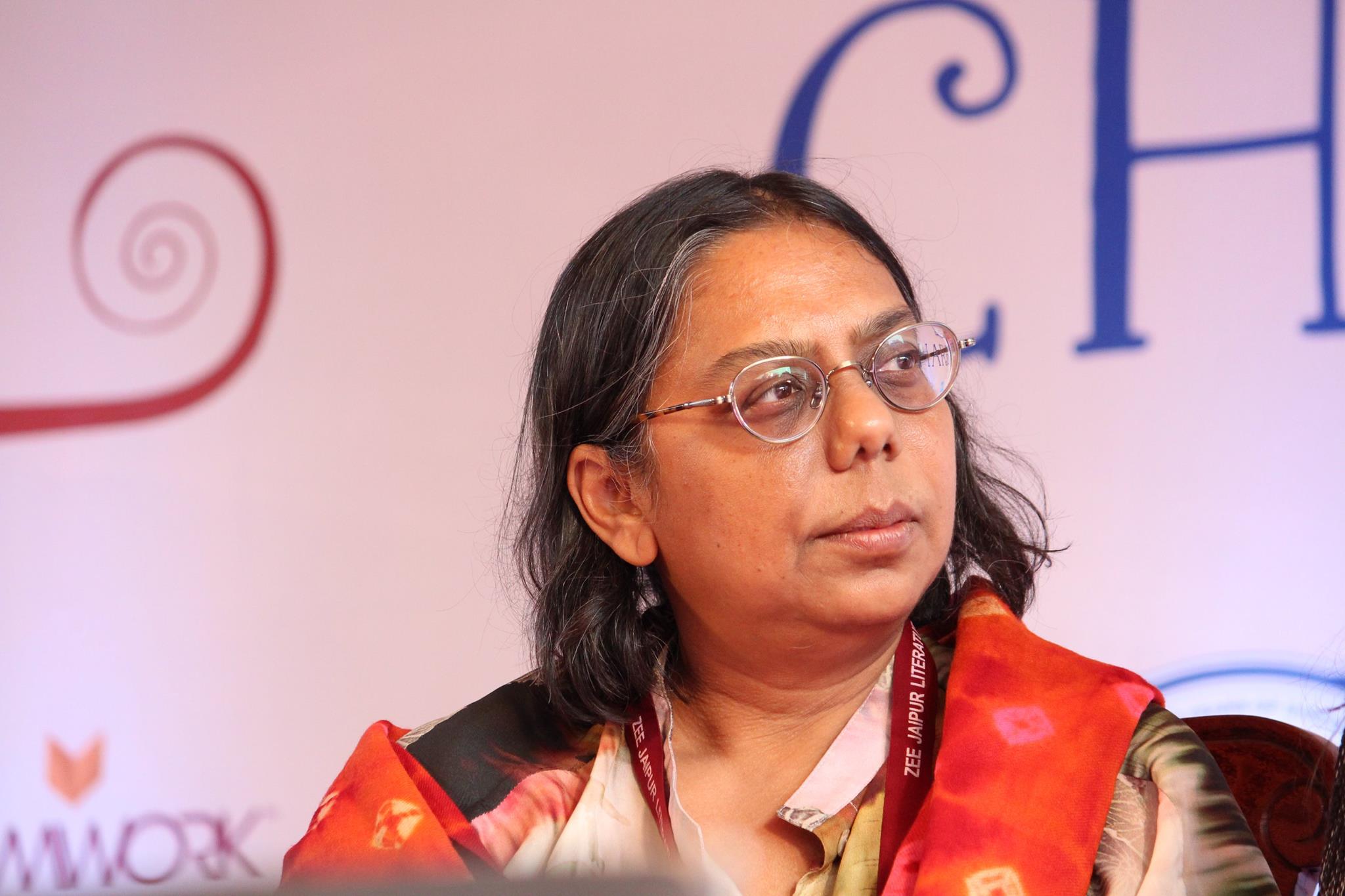 Recalling her stint in the UN, where she worked in conflict-hit areas for over a decade, Gupta stated that one of the reasons why women are the worst sufferers of war is because they are forced to grant sexual favours to soldiers, often referred to as "sugar daddies", who are actually supposed to ensure their safety. Moreover, it's not uncommon to find women being trafficked from these areas, or brothels coming up in "absolutely normal looking households".
The very purpose of creating a UN Gender Task Force was to deal with such adverse situations, and pay special attention to women and ensure that they have a stake in peacekeeping. "Creating such platforms is crucial, as very often, women's voices are neglected, and negotiating peace remains the job of men. As mothers, wives, and daughters, women have a longer term interest in peace," she pointed out.
In 2000, the United Nations Security Council had acknowledged the need for women's participation in negotiating peace, which resulted in the creation of Resolution 1325 to address the impact of war on women, and the significant role they need to play in conflict management and achieving peace.
"As the mother of an 18-year-old in active military service, I publicly went on television to question my government's decision to embark on a military operation, especially entering into Gaza in the summer of 2004. More than 2,000 people were killed in just a few weeks. Many more thousand Palestinians were rendered homeless. At the time, in retaliation, 4,000 rockets were fired from Gaza."
"Such mindless violence didn't make sense to me as a woman and as a mother, so I launched an initiative, Mother's Asking," Dr. Shani shared.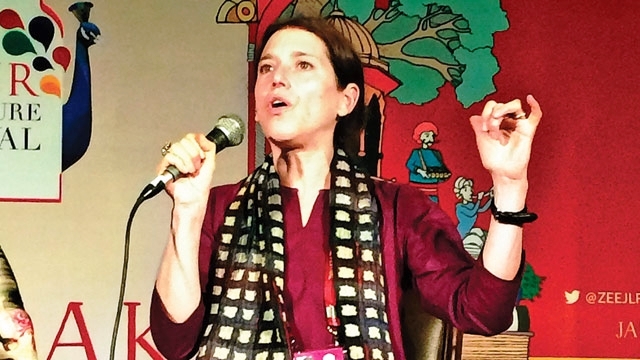 On the heels of her intervention, other women's groups, too, came up with similar projects. "During an interaction of a group of Israeli Palestinian and Jewish Israeli women, it became clear to everyone that there was no choice but to fight for peace. So, they jointly decided to set up a movement, Women Waging Peace," she added.
Incredibly, the March of Hope these women conducted—initially in November 2014 after the war, and later on in October 2016—from the north of Israel to Jerusalem was a resounding success. "It was extraordinary to witness the determined women trudge 240 km. to demand peace. We are out there, doing what it takes, to change the political language to usher in peace," she revealed. At the time, Dr. Shani had contemplated embarking on a hunger strike to make a point. A Palestinian woman (with a son in Gaza) expressed her wish to join her, moving her deeply.
"Only mothers who lose their children know how war ruins lives and households," reiterated Gupta, "Jumping into bunkers, shifting from here to there, leads us nowhere."
The Middle East has been living through an inter-generational crisis brought on by a fight for land and identity, something that states in Northeast India are only too familiar with.
Dhruba Jyoti Borah has seen from close quarters the devastation of over two decades of ethnic insurgencies and armed struggle.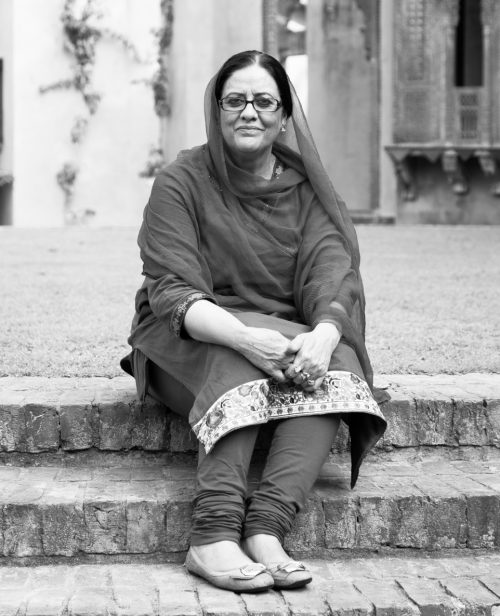 "One girl from Udalguri district in Assam faced sexual assaults during ethnic clashes and lost her parents to a shooting. She joined a rival insurgent outfit and became a very tough instructor, training soldiers of hate. However, after many ups and downs, she realised that violence can never be the answer, and gave up that life. Instead, she became an entrepreneur, employing 200 women. These days, she has become an important part of the peace process between the state administration and the insurgent groups. She is a remarkable example of the change women can bring, in themselves, and in their community," he narrated.
Kashmiri poet Naseem Shafaie has grown up in the shadow of war. She has used a creative medium to give vent to her feelings. Shafaie, a former teacher, recalled how somebody once shot her journalist husband five times. "He survived that vicious attack, but such experiences generally derail life," she said. Fortunately, she found solace in poetry. For her, it "can play an important role in creating peace and keeping the hope of peace going".
Political establishments may largely ignore women, and their efforts towards peace may not receive visibility and praise. But that has never stopped them from joining hands to put an end to bloodshed and war-mongering. Whether in India or the Middle East, they have shown how words of peace will definitely outlast the guns.
To know more about women-led peace movements and how you can contribute, check out the website of Women Waging Peace.
Like this story? Or have something to share? Write to us: contact@thebetterindia.com, or connect with us on Facebook and Twitter.
NEW: Click here to get positive news on WhatsApp!
We bring stories straight from the heart of India, to inspire millions and create a wave of impact. Our positive movement is growing bigger everyday, and we would love for you to join it.
Please contribute whatever you can, every little penny helps our team in bringing you more stories that support dreams and spread hope.