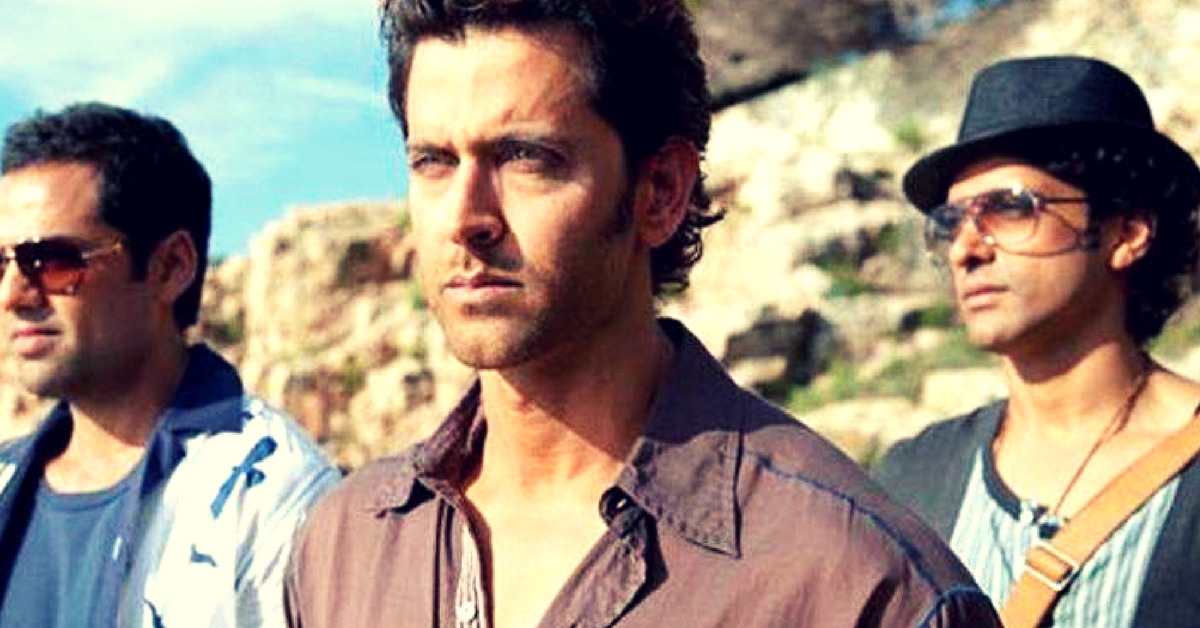 With the help of the TBI readership, my colleagues wanted to introduce me to the world of Bollywood to help me settle in India and become better acquainted with the culture. Here's how my first experience of a Hindi movie went!
With the help of the TBI readership, my colleagues wanted to introduce me to the world of Bollywood to help me settle in India and become better acquainted with the culture. Here's how my first experience of a Hindi movie went!
One Sunday evening I made myself a chai, armed myself with some munchies and settled down for my first Bollywood movie experience.
My dear colleagues were kind enough to donate me a hard drive full of Hindi and Bollywood movies. There were about 20 in the list to choose from. All had Hindi titles so I couldn't decipher what any of the movies were about just from apprehending their titles. One caught my eye however, Zindagi Na Milegi Dobara. From my limited understanding of Hindi I understood zindagi to mean 'life' so I thought, well I like life so that's always a good place to start.
And so Zindagi Na Milegi Dobara it was.
I decided that my first Bollywood movie experience had to be completely authentic, so I decided to watch it without subtitles. I'm not a Hindi speaker, yet, (I am currently learning) so I wondered would I actually enjoy it, or would I be completely lost?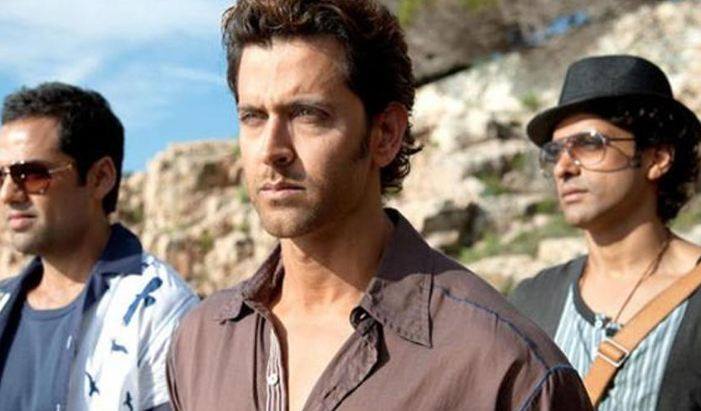 If you've seen the movie yourself then you know what it's about. As a non-Hindi speaker, here's what I made of the storyline.
Boy proposes to Girl, she says yes (she seems to doubt the boy's sincerity). Boy's friends plan a stag (bachelor party), which Girl's friends make her suspicious about. Boy rounds up his two best friends, together making the 'three musketeers' and they plan a road-trip across Spain. One of his friends is a workaholic working in stocks in London and the other is a laid-back, live-for-the-moment, easy-going kind of dude. There is tension between these two. I think Mr. Easy broke bro-code and stole Mr. Uptight's girlfriend..
The friends meet up in Spain and Mr. Uptight can't switch off from work, much to the annoyance of Mr. Steal Your Girl who responds to this by throwing his phone out of the window whilst he's in the middle of an important work call. Well Mr Uptight responds in a way that most people would, by slapping Mr. Steal Your Girl, not before asking permission from his friend first of course.
Mr. Steal Your Girl seems to have some weird obsession with a ladies handbag?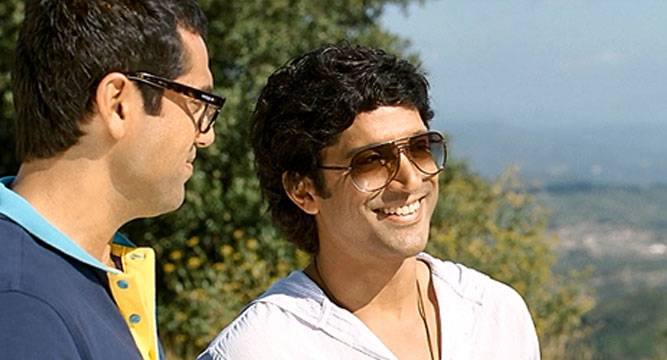 Next, in true Bollywood style here enters the beautiful girl who both seem to like. Mr. Steal Your Girl senses his friends interest in her and staying true to his name he tries to initiate a conversation with her to annoy his friend. She's not interested though and swiftly exits the conversation. The friends plan a diving trip the next day and conveniently enough she happens to be their diving instructor. Mr. Uptight is scared at first, but with the gentle encouragement of the instructor he seems to relax and the two share a lovely under-water moment.
Just as everything seems to be going well Boy makes the innocent mistake of introducing Girl to the beautiful girl over Skype. Rookie mistake. Fuelled on by her friend's previous warnings, Girl is furious. Boy, of course, struggles to comprehend what he did wrong.
The three become four as the beautiful girl joins them and they set off for Pamplona to experience the famous La Tomatina festival and bull run. Mr. Steal Your Girl's weird obsession with the ladies handbag seems to intensify as he has now given it a name and some accessories.
They arrive in Pamplona and it turns out the beautiful girl has a beautiful Spanish friend. Mr. Steal Your Girl turns his attention away from the beautiful girl to her beautiful friend leaving Mr. Now Not-So-Uptight to claim his girl. They fully involve themselves in La Tomatina and we see Mr Now Not-So-Uptight completely let loose for the first time as he and the beautiful girl get closer. Could he be changing his ways? Hmmm.
Boy gets the shock of his life as Girl has flown all the way from India to Spain to "surprise" Boy. (Really she just wants to size up the beautiful girl and let me know her man is off-limits.) Boy picks a bad time to be carrying the beautiful girl into the hotel room. Once again Girl is furious. Cracks start to appear in the relationship as Boy realises Girl has become controlling. Girl tries to put on a laid-back girlfriend facade in front of Boy's friends. Doesn't work.
Romance blossoms between Mr. Loving Life and the beautiful girl.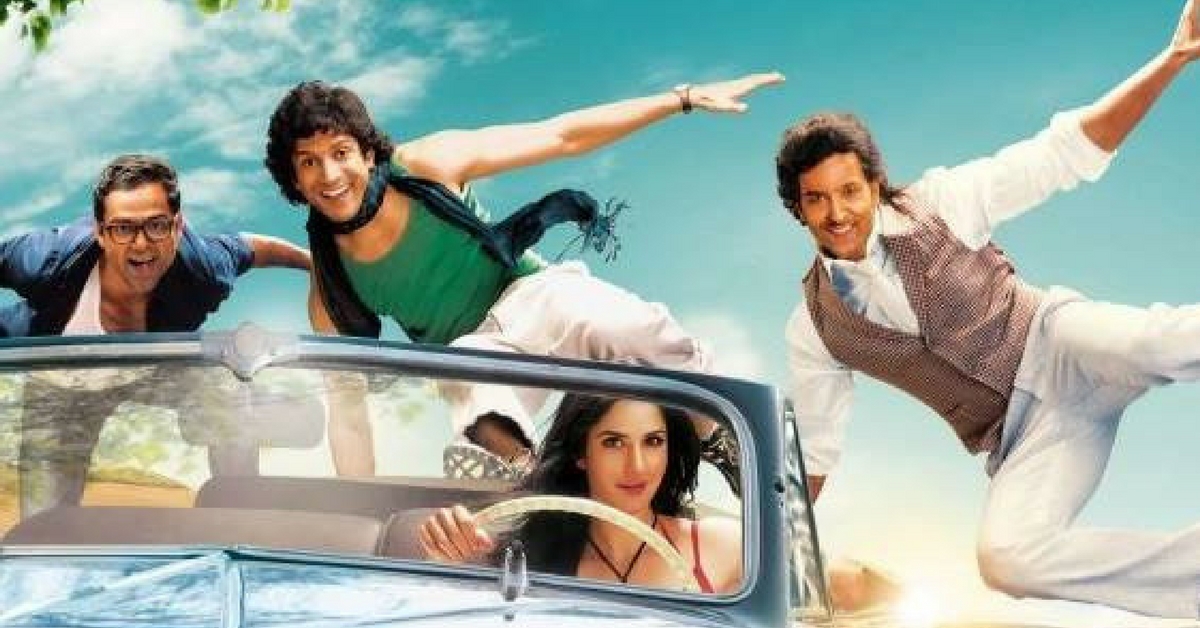 Mr Steal Your Girl seems to have his own girlfriend now in the beautiful Spanish friend, They share a passionate evening together. (Makes me question why they have to have the European girl sleeping with the guy on the first date! Not cool Bollywood.)
Anyway, Boy drops Girl off at the airport. He seems to be questioning his upcoming wedding. The trip has opened his eyes to what lies ahead if he goes ahead with the marriage and he doesn't like it.
The beautiful girl drives hours to catch up with Mr. Loving Life… for one meager kiss. Drives off.
Mr. Loving Life now seems to be well and truly riding high on cloud 9. He's smiling at trees, gazing lovingly at the blues skies, making waves with his hand as he passes lakes. He's completely drunk on love and can't help but burst into a song. He even climbs atop the trunk of the car (surely breaking a few European road rules in the process). He even manages to somehow summon some wild horses in his state of complete rapture who gallop alongside their rental. Mr. Uptight has well and truly left the building.
There is an emotional farewell between an adult man and a handbag at the airport.
---
You may also like: MY STORY: I Attended My First Indian Wedding And It Was An Experience I'll Never Forget!
---
The friends are back to the Three Musketeers and they have an epic sky-diving experience. Ultimate bro-bonding moment.
The movie has it's first 'real Bollywood moment' when the friends steal the show at a Spanish Flamenco night with perfect dance choreography. Who knew Bollywood moves and Spanish flamenco complimented each other so well?
Mr. Loving Life gets drunk and seems to profess his love for the beautiful girl. His friends ridicule him.
Mr. Spanish Girlfriend seems to have some issues with his father. He gets weird whenever someone mentions it. He reveals something emotional about his father to his friends when they end up in jail. It's unclear what that is. It appears that he uses his entitlement to one phone call to call his father who comes to bail them out. His father seems to be an artists, which answers the question as to why Mr. Spanish Girlfriend was so hesitant to enter an art gallery earlier on in the film. He realises his father is a waste of space, proving his mum right.
The rift between the two friends is healed as Mr. Spanish Girlfriend has finally seen the error of his ways and offers a heartfelt apology to Mr. Loving Life, which he finally accepts.
The truth finally comes out. Boy's proposal to Girl was a MISTAKE. Boy showed Girl a ring intended for his Mother's birthday gift and Girl immediately thought he was proposing and made the biggest scene at a family dinner leaving Boy with no choice but to propose for real.
Girl is exposed as an actual psycho.
Awkward.
Friends test Boy with a question and answer game. It gets weird and Boy leaves in a rush. He seems to be having a hard time dealing with the realisation that Girl might not be the one for him.
---
You may also like: MY STORY: In Varanasi, India Taught Me That Death Has a Place in Life
---
Mr. Loving Life and the beautiful girl officially get together. Mr. Humbled finally admits to his mother she was right and once again offers another heartfelt apology.
The three friends solidify their bromance by cheating death by bull.
So, what did I learn from my first Bollywood movie?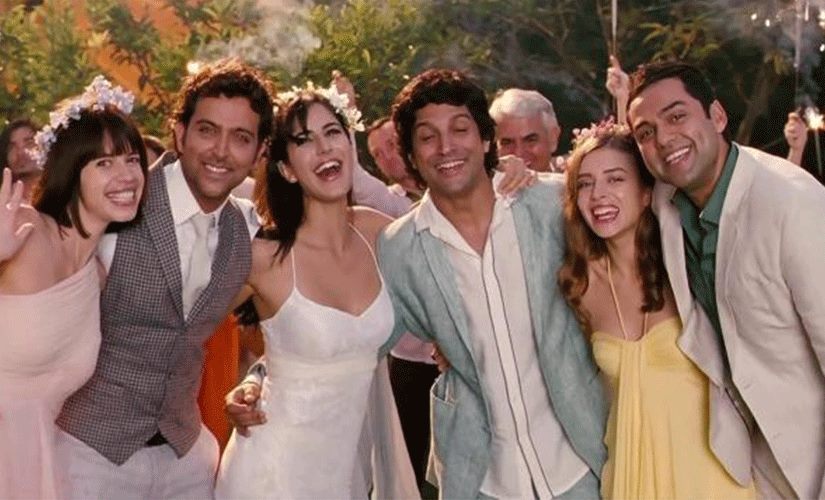 Never reveal your fears to your friends. They will use them against you and make sure you face up to them.
Embrace your annoying/childish friend (even if they do have a borderline inappropriate obsession with ladies handbags). Life is a lot more fun with them around.
If you fall in love during a stag, your friends are going to ridicule you.
Extreme caution must be exercised when bringing jewelry, especially rings, around girls. Thorough explanation is required beforehand unless you don't mind ended up in a marriage proposal.
Indian men are the only species that can outrun a raging Bull.
Money can't buy you happiness but it can pay for your trip to Europe which, according to Bollywood, is basically the same thing.
Bollywood movie songs are the most catchy in the world. I now understand why Indian's are such good dancers.
Mothers always know best. Life is so much easier when you just accept that.
The sooner we realize that life is not in chasing success/money, but in making the most of today, the freer we are to live our lives.
And most importantly, you don't need English subtitles to enjoy a Bollywood movie!
I thoroughly enjoyed Zindagi Na Milegi Dobara (I know now this translates to '(you) won't get a second life' in English. Very aptly named. It reminded me of Hollywood's 'The Hangover,' a far more philosophical one, of course. I was also more than pleased to find it even had its own Bradley Cooper!
Thanks to everyone who recommended via social media. I'll be making my way slowly but surely through the list and i'm looking forward to my next Bollywood movie experience!
Like this story? Or have something to share? Write to us: contact@thebetterindia.com, or connect with us on Facebook and Twitter.
NEW: Click here to get positive news on WhatsApp!