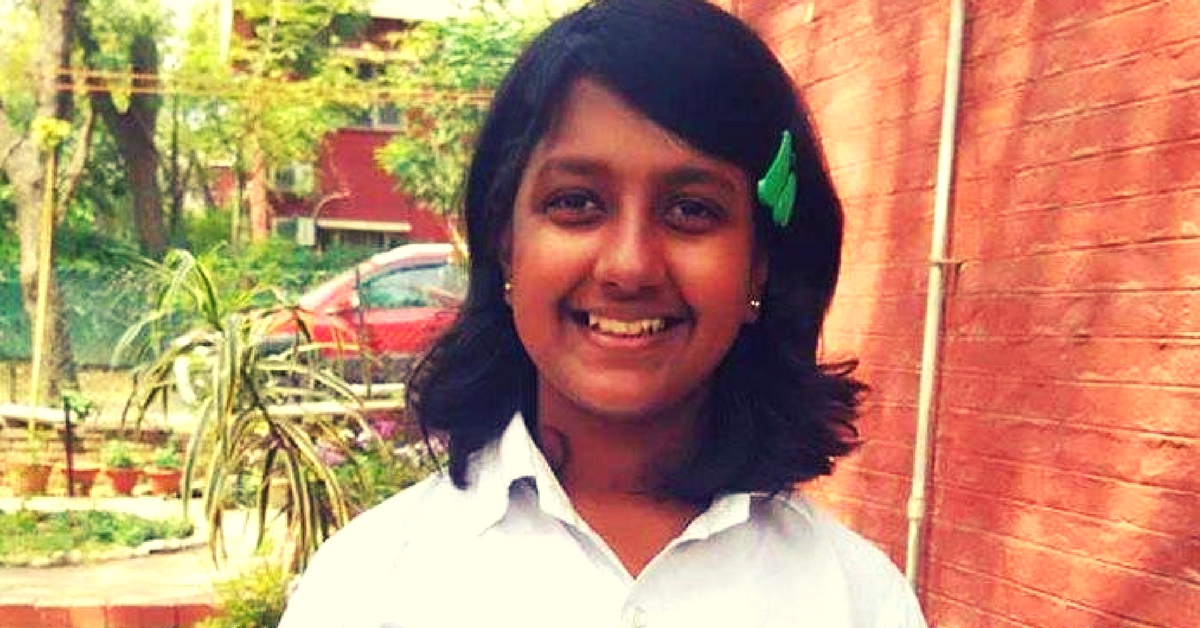 With her new design, the Bee Saver Bot, Kavya is hoping to represent India at the First Lego League - European Open championship in Denmark, and collaborate with the Indian government she returns. It's all in a days work for this twelve-year-old.
With her new design, the Bee Saver Bot, Kavya is hoping to represent India at the First Lego League – European Open championship in Denmark, and collaborate with the Indian government she returns. It's all in a day's work for this twelve-year-old.
Not many people can claim to have a resume as impressive as that of Kavya Vignesh. A graphic designer, an engineer, a robotics champion and a keen environmentalist and nature-lover, and all at the age of 12.
With her latest development, the Bee Saver Bot, Kavya is now hoping to save the world's endangered honey bees too.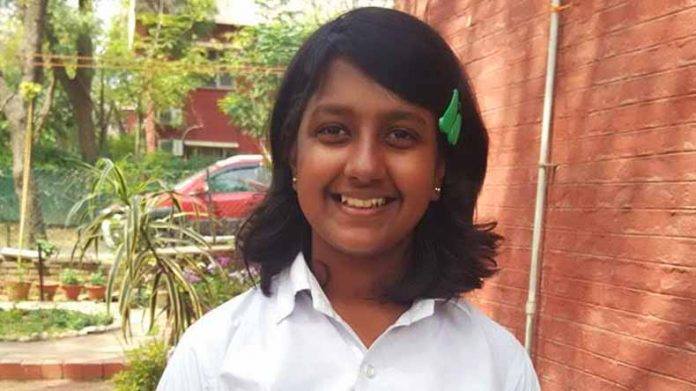 Honeybees are one of the planet's most neglected heroes. It is held that for one out of every three bites of food we eat, we have pollinators like honeybees to thank for it. Cross-pollination helps at least 30 percent of the world's crops and 90 percent of our wild plants to thrive. Without bees to spread seeds, many plants—including food crops—would be endangered or extinct.
A research study conducted by students of Science College at Paoni in Bhandara reported a 20-30% increase in the productivity of various crops due to bee-pollination making honey bees incredibly valuable to Indian agriculture.
Despite this, honeybees are commonly thought of as pests or as predators and so when presented with honeybees near their homes or other public places many people tend to call pest controllers, who usually burn the hive, killing thousands of the bees. Upon learning of this Kavya was compelled to take action.
"We chose honey bees, because they are mostly overlooked. Bees are mostly killed by us humans through pesticides, colony collapse disorder and many more ways," Kavya said in the News India Times.
Using a combination of robotics and hi-tech components, Kavya has developed a robot that removes honeybees safely and carefully without harming them or humans.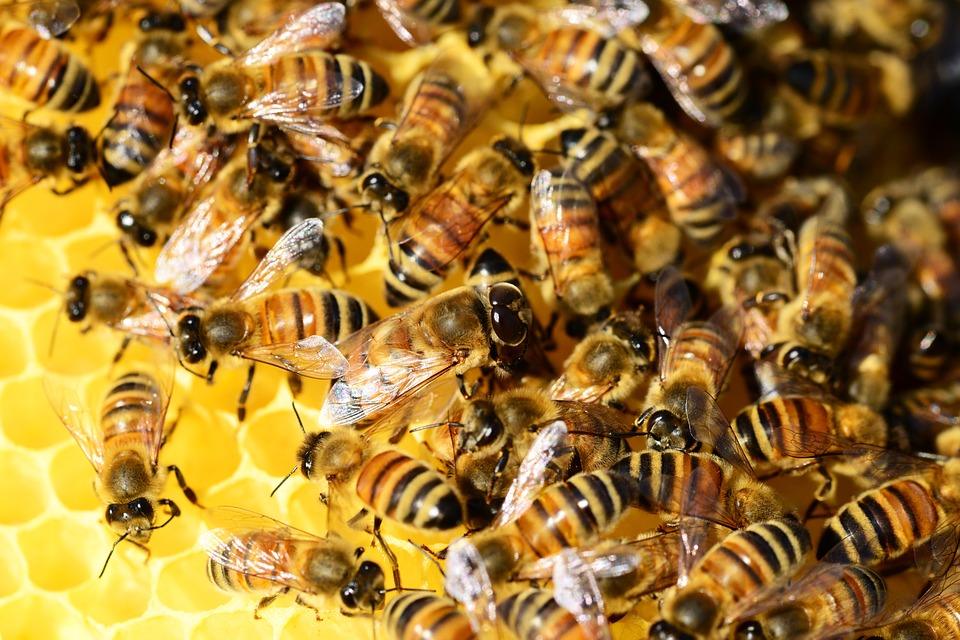 Commenting on her robot, Kavya added, "this solution can save millions of bees from getting hurt and actually relocate them back to bee farms from where they can be back on the fields where they contribute so much to our food chain."
The Bee Saver Bot has been named Lightning McQueen and will be built with Lego Mindstorms EV3, the third generation robotics kit in Lego's Mindstorms line. The prototype is a quadcopter — a flying drone with a 3D camera which scans the hive and the surrounding area to gain 3D measurements. These measurements are fed into a CAD-CAM software which will then design the shape of the enclosure needed to cover the hive along with the bees.
The design is fed into a wood-based 3D printer, which prints a biodegradable, breathable, and reusable enclosure. The quadcopters will then go up again near the hive. Two arms will enclose the hive while a third arm will use a sharp blade to slice off the hive from near the wall and seal the enclosure. The enclosure is then transferred to a vehicle to be transported to the nearest bee farm.
Kavya began practicing robotics at the age of nine, during a summer vacation where her mother enrolled her in classes with RoboClub. In a short space of only three years, she already has two robotic championship wins to her name (Delhi Regional robotics champion 2015 and 2016). This year may see Kavya become an international success as she takes her honey-bee saving robot to Denmark's international robotics championship event in May.
---
You may also like: These 5 Indian-Origin Teens Are Among the Most Talented in The World
---
Kavya and her team, Supercalifragilisticexpialidocious, will travel to Europe to compete in First Lego League – European Open Championship in Aarhus. They are India's youngest ever team to qualify for the event. These young innovators will battle it out alongside almost 200,000 other children aged between 9 and 16 years from 60 countries worldwide. They will be judged on their skills in construction, programming and presentation of ideas and solutions.
Upon her return to India, Kavya is hoping to collaborate with the government authorities working with the bees in India and ask them to use the Bee Saver Bot.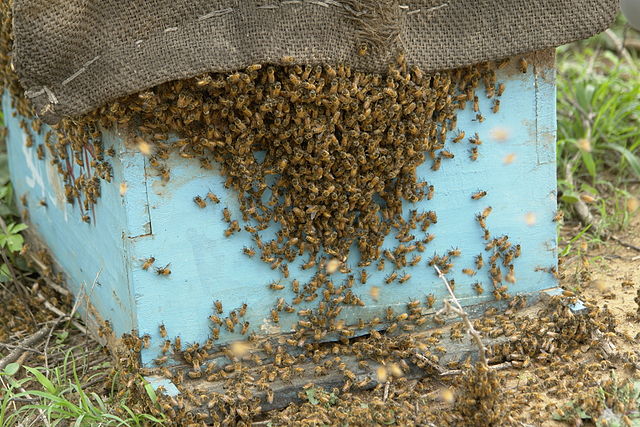 To enable her to participate in this event, Kavya has been raising funds through her crowdsurfing page, which you can access here. Not only does she aim to help her team become India's youngest world robotics champions but she also hopes to be an example to other young people by inspiring them to believe in themselves and follow their dreams.
Like this story? Or have something to share? Write to us: contact@thebetterindia.com, or connect with us on Facebook and Twitter.
NEW: Click here to get positive news on WhatsApp!