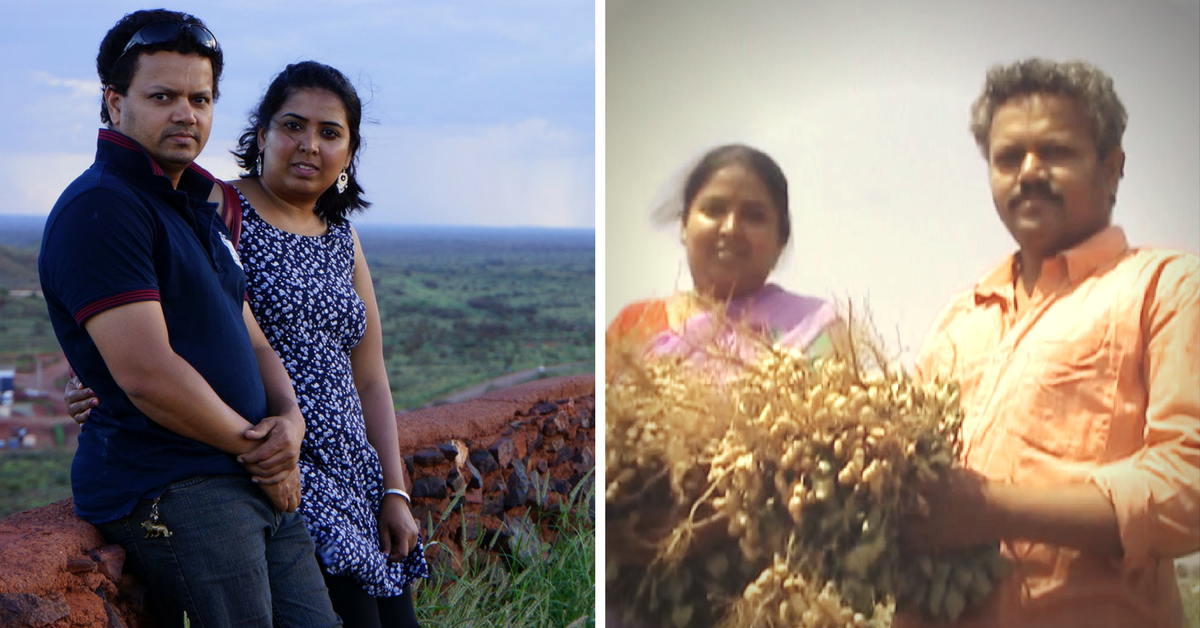 Ranganadh grows groundnut, lentils and millets using the natural farming method in his 26 acre land situated in Ayyavaripalli village of Mahabub Nagar district of Telangana.
"Because of the IT boom, a lot of people from farming communities have migrated to cities and to foreign countries. We are relying heavily on produce imported from foreign countries. I think it's time for people who have an interest in farming to come back and do their bit," says Ranganadh Uppu, a farmer in Telangana.
Ranganadh grows groundnut, lentils and millets using the natural farming method in his 26 acre land situated in Ayyavaripalli village of Mahabub Nagar district of Telangana. He and his wife Aparna work all day in the farm and take care of their 16 cows too. They milk them everyday, pick up the cow dung, collect the cow urine and make fertilisers and pesticides to use in natural farming.
Until November 2015, the couple was leading a lavish and prosperous life in Australia.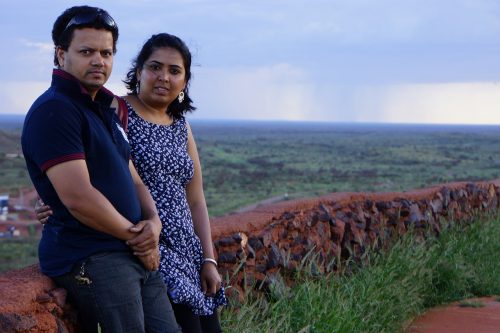 "I went abroad with the thought of making some quick money and coming back to India soon. But as I kept growing in life, I forgot about coming back to India," says Ranganadh.
A mechanical engineer with a specialization in tool designing from central institute of tool design (CITD), Hyderabad, Ranganadh had worked for two years in Singapore and eight years in Australia. He had a permanent residency status in Australia and almost planned to stay there all his life.
Ranganadh worked as a field engineer, taking up contracts jobs for turbine installation. With his expertise, he reached a point where his work was much in demand and he would choose the work of his choice. Aparna was also doing well in her career as an income tax accountant.
---
You may also like – This Techie-Turned-Farmer Has Many Useful Tips for You to Take up Natural Farming
---
The two had made enough money to live lavishly for the rest of their lives. However, there was something missing; they felt that their life had become mechanical. Aparna grew up in a farming family so she missed nature, and Ranganadh would miss those summer vacations he spent in a remote village where his cousin lived.
"I reached a point where my work was in demand, I had money but I was too far away to be of any help to my family and friends. My work didn't really straightway correlate to basic needs like food clothing and shelter. Food was adulterated or disguised to make profits. So we decided to do farming, to have a healthy life, and lifestyle," explains Ranganadh.
He had been to all the corners of Australia and was well aware of many farms and so he checked for all prospects of farming in Australia, which was very bright but then there was this thought that made him change his decision –
"I thought, why not in my own country?  Moreover both our parents were getting old, we had to come back before they felt helpless, so why not now? That's how I decided to get back to my roots," he says.
However, when he spoke to his father-in-law, who was a farmer all his life, about taking up farming, he turned it down. As a farmer he warned him about all the difficulties one has to go through while farming. But in spite of this, Ranganadh bought 26 acres of barren land in 2015 and left Australia, with a smile.
Cattle Search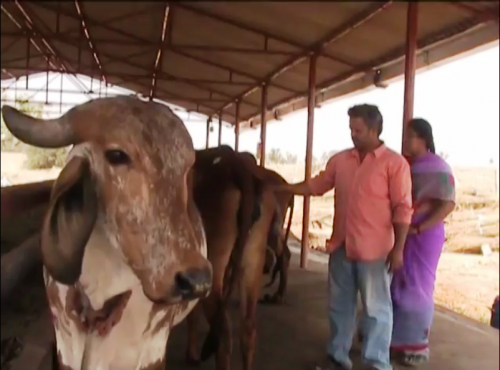 The first thing that they did was to get indigenous cows for their farm. They travelled all the way to Gujarat and searched for some of the best Gir cows in the nooks and corners of the villages there. After an extensive travel of 15 days, they selected 12 cows and got them back home.
The first few months went in fertilizing the soil as it was in a very bad condition due to use of synthetic fertilizers and pesticides.
Research and Training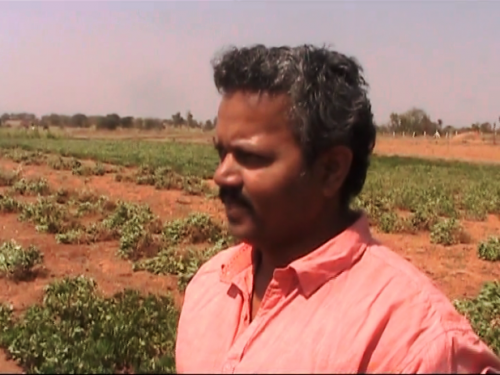 Ranganadh started reading books and researching on the internet about natural farming. He visited as many farms as he could to learn farming. He also joined some self-help groups through Subhash Palekar's and Chouhan-Q's websites based on natural farming.
Though Ranganadh recommends reading books like One Straw Revolution by the Japanese farmer Masanobu Fukuoka and books written by Padmashri Subhash Palekar, he says, "Books help you but you need to watch and speak to other natural farmers to learn the right thing. You might get lost halfway if you just rely on books and the internet. But yes, you can join many farmer forums and WhatsApp groups and start doing your homework."
Ranganadh also suggests joining the one-week training module by Subhash Palekar and getting help from certified trainers from L Narayana Reddy , Chouhan –Q or Zero Budget Natural Farming Team, who come to your farm to train you.
Know your soil, make your own fertilizers and pesticides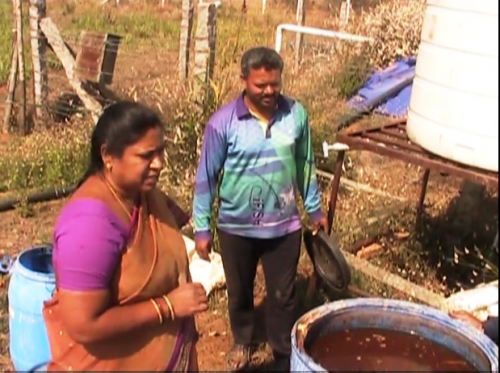 Once he was thorough with the natural farming model, he started making his own fertilizers like the Jivamrit, fish amino acid, Lactic acid bacteria, I.M.O., pesticides like Neemastram, Agniastram, Dasaparini kashayam and plant growth inhibitor like Panchgavya.
"When you are a farmer you need to understand your soil, plants and the microorganisms that help the soil to become fertile. You also need to know how the microorganisms function and are helpful to the soil fertility and whether they exist in your soil. Apart from that, soil testing and water testing helps to know what kind of agricultural produce would suit the soil etc. This is an interesting science on its own. If you like to work with the nature and enjoy getting dirty in the mud, baked under the sun, then this is the place for you," Ranganadh laughs.
According to the duo, it is very important to keep fertilizing the soil with natural fertilizers to overcome the ill-effects of bad farming practices. Ranganadh believes that from the past 20 years, after the MNCs took over the farming sector, they have done every bit for their profit, putting our health and lives at risk. The chemical fertilizers, pesticides damaged soil fertility due to in-discretionary use. This means that we kept taking nourishment from the soil and never gave it back, which made it barren with every single harvested crop.
---
You may also like – This Farmer Won the Padmashri for His Zero Budget Natural Farming Model
---
Choose and save your seeds wisely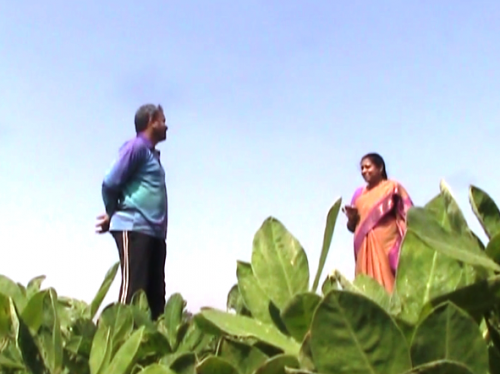 There is also a myth created by MNCs that the same seeds cannot be used again and again; you have to buy new seeds every time. However, our ancestors used to save the best seeds for the next season and thus had the best quality seeds that were tolerant, disease-resistant, good yielding etc. If you are growing a seed from a naturally fertilized healthy soil then the seed will be healthy and will have its own immune system and slowly the seeds will be stronger every year.
Ranganadh bought best quality indigenous seeds from the local farmers with the help of some NGOs and self-help groups. He suggests visiting farmers and observing them to see if they are growing the seeds organically. If you are satisfied then you can buy the seeds. One should not solely depend on the organic certificates.
Once you harvest your yield, you should also keep the best quality seeds for the next season and thus you will have a set of your own seeds after few years of farming.
Ranganadh has bought five more acres of land now. He has grown groundnuts in 2.5 acres, different kinds of lentils in a quarter acre each, and has drip-irrigated 12 acres of the land into a beautiful orchard. He says he's got a good crop this year, more than he had expected, and he is now in a profit zone as natural farming requires minimum cost input.
Some advice to a new entrant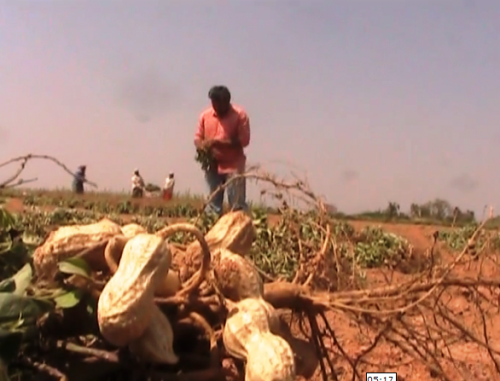 Ranganadh advises a new entrant into natural farming to start with just 1 acre land and once they are confident, they can gradually increase. He also warns that if someone wants to take up natural farming then they will have to wait for a minimum of three years before they can rely on the returns.
He also makes ghee out of the milk produced by his cows by hand-churning it. The ghee is made according to the set guidelines of Ayurveda and hence doctors from various places come and buy it from him. He also keeps his crop, milk and ghee for his own consumption and for his extended family and friends to make sure they eat healthy. Interestingly, the remaining buttermilk is mixed with cow urine as a foliage spray for the budding crops.
He explains why: "Just like in humans, pregnant women need nutrition from sour things as the body demands it; similarly plants need sour buttermilk when they are budding. I also give this buttermilk and other fertilizer and pesticides made by me to other farmers at very nominal price."
---
You may also like – Software Engineer On Weekdays, Farmer On Weekends: How TBI Stories Inspired a Man to Create Change
---
Ranganadh and Aparna are worried about the situation in agriculture right now. They have observed in their village alone that there are no young farmers left. There are only old farmers who have been practicing chemical farming methods and are left with barren land, which they are just waiting to sell. They urge the youth of the country to at least grow for their family if they are interested in farming.
"India was an agrarian country, but not anymore. I am not even talking about the bigger picture; I just feel that everyone who likes farming can grow unadulterated food for their own family. Through this, your kids will pick it up from you if they want to take it up as a career. And that would take it back into swing like in ancient India. We have plenty of resources here, all we have to do is put it to right use, with a bit of elbow grease," he says.
When asked about anything that they miss about their life in Australia, the two laugh and say that they loved adventures and went camping on weekends back in Australia, but here everyday is an adventure and they are loving it!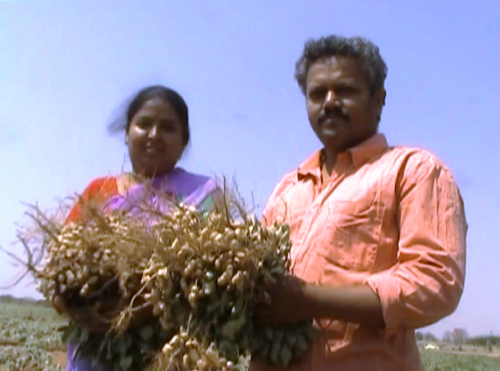 Click here to contact Ranganadh and Aparna and to know more about their farming methods.
---
Like this story? Or have something to share? Write to us: contact@thebetterindia.com, or connect with us on Facebook and Twitter.
NEW: Click here to get positive news on WhatsApp!
We bring stories straight from the heart of India, to inspire millions and create a wave of impact. Our positive movement is growing bigger everyday, and we would love for you to join it.
Please contribute whatever you can, every little penny helps our team in bringing you more stories that support dreams and spread hope.