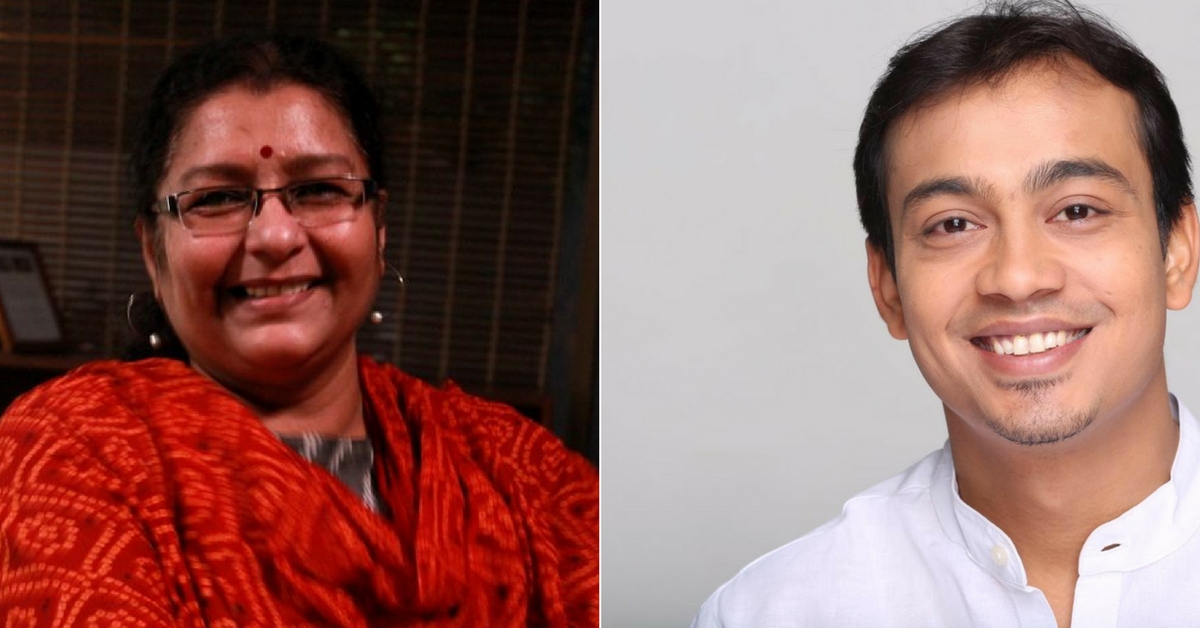 Gujarati theatre and cinema have long languished under the label of comedy that offers little in terms of meaningful messages. However, a new wave of theatre artistes, playwrights, and filmmakers are bringing about a revival, using the mediums to communicate messages of social change.
Gujarati theatre and cinema have long languished under the label of comedy that offers little in terms of meaningful messages. However, a new wave of theatre artistes, playwrights, and filmmakers are bringing about a revival, using the mediums to communicate messages of social change.
The world of Gujarati film and theatre is on the rise. Riding a new wave of enthusiasm, the people of Gujarat are watching more films, have more artistes, and are going to more plays than they have in over two decades. The elders talk about how they miss the old movies, but many are optimistic that a new era of Gujarati films is on the way.
Theatre and cinema have always existed in Gujarat—both, mainstream, commercial theatre, and parallel, experimental productions. The first full-length sound film Narsinh Mehta was released in 1932. For many years after that, the Gujarati film industry was more or less static, rooted in storylines geared towards rural audiences. Between the 60s and 80s, producers and directors like Arun Bhatt and Ketan Mehta, among others, heralded what some people call "the golden age of Gujarati cinema".
Over the last two or three decades, there has been a visible decline in quality, even though the quantity of films being made and released has increased. The Gujarat government had ambitious and well-meaning, but misdirected, policies to promote the industry, that allowed the release of many low-quality films.
With themes that rode upon superficiality and cheap humour that was often sexist, it was hardly comparable to Marathi, Bengali, Malayalam, and other regional cinemas and theatres of the day.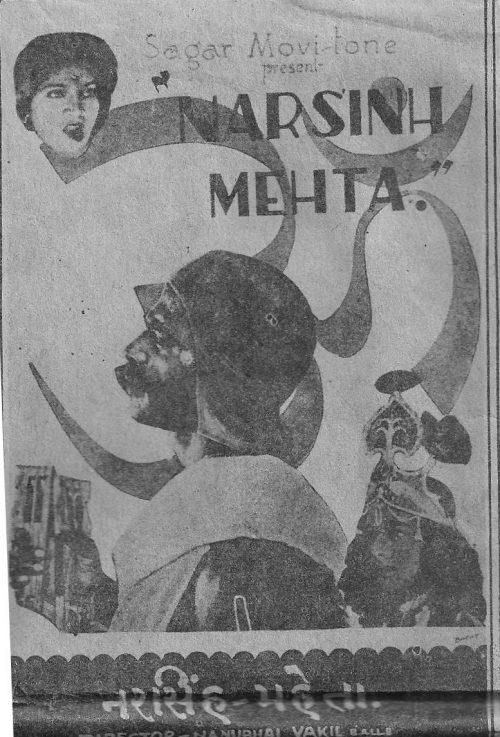 As veteran Gujarat theatre artiste Aditi Desai points out, "Gujarat has a culture of business. We get influenced easily by market forces. Doing theatre and cinema against the market force is incredibly tough." Work culture is about tedious, tiring work,while films are a medium to release stress. "After the earthquake, there is an air of trying to forget about worries and just enjoy," Aditi remarks. "Even the [colloquial] word jalso, which used to
refer to a night of cultural entertainment, has, after 2001, come to mean a state of not being tense, of enjoyment."
Desai has performed, written, and directed numerous plays in various theatre techniques, all connected by a fierce commitment to social equality. "My father was a communist. For a long time, he used theatre as a medium to raise awareness, and translated a lot of notable works. Through that he spread ideas of equality and democracy…In that time, very few women worked in theatre. Because of that, he wished that if he had a daughter, he would train her in theatre."
Her values have been influenced by how she was brought up. "My parents were quite an unusual couple. My mom was a successful doctor who could have earned tons of money if she had a private clinic, and [unlike most] my father would be at home during the day. We all helped in the kitchen, cleaning the house, etc. All this was so natural that I didn't know that there could be a different environment outside…Even with the theatre artistes who would hang out with us, there was no concept of someone excluded, someone higher and someone lower."
To help spread these values in the theatre that her father helped her imbibe, Aditi founded the Jaswant Thaker Memorial Foundation (JTMF).
Along her journey as a playwright, she was influenced by theatre for the masses—forms of street and participatory theatre. One strong influence was Badal Sircar. "On stage, actors are on a higher level, and audience are on a lower level. Badal Sircar felt that there should be no distinction between audience and actors. We should remove the barrier between them so that they are on the same level. He came to conduct a workshop on this type of theatre in Ahmedabad. I attended that, and understood how to use actors' bodies and voices."
Desai dabbled a bit in television and radio as well, and through this became aware of how powerful theatre was as a tool for giving a voice and visibility to the unheard and invisible. "When I went to college, my professor, Dr. Ila Pathak, had an organisation called AWAG (Ahmedabad Women's Action Group). When I was in the second year, there was a huge incident in Ahmedabad. A girl named Varsha Dixit was burned alive. Prof. Pathak told me to do a street play on that."
The next day, she started work on the play, later titled Stri-Savdhan. "Our first show was near Paldi bus stand. After the show, an old man came crying to me and told me that his daughter was abused a lot, and begged me to save her. I directed her to AWAG, where they have a support group, lawyers, a counselling centre, etc. That's when I realised the power of theatre. For focused effort, we decided to rent a particular area behind Kochrab Ashram. We did plays, worked with the people, and tried to help them."
Aditi was well-connected to NGOs that worked for marginalised and oppressed sections of society. As she did more plays and experimented with different forms of theatre – such as Theatre of the Oppressed – Desai was able to deeply touch all communities, including tribals, adivasis, urban poor, and the middle class.
Many of these plays were in local dialects and languages, each different for different tribes and regions in Gujarat.
She has also seen that people, especially in the current individualistic, fast-paced generation, are sometimes averse to depth, emotions, and social issues.
Because of this, and with her strong values from her childhood, her commitment to bring to life experimental theatre with a social impact became fierce, and with plays like Kasturba, Akoopar, and Samudra Manthan, Desai was able to bridge the gap between experimental and commercial theatre.
She has faced struggles, with the popular market of cheap entertainment drawing crowds away from her productions.
Artistes from her foundation, JTMF, and Saumya Joshi's Welcome Zindagi are able to do this, while institutions such as Darpana Academy of Performing Arts, Scrapyard, Gujarat Vidyapith, and others have been instrumental in taking experimental theatre to large audiences. "Many mainstream theatre artistes would sell their shows to a private club, perform for a private audience, and earn money through that. The only money that we get, however, is from the ticket box office."
There is another box office story that needs to be spoken about. Abhishek Jain, one of the forerunners of the revival of the film industry, says that of the recent Gujarati film releases, those more connected to roots, to people's childhoods, and to the feeling of familiarity, are what cinema-goers seem to flock to.
Films that try to mimic traditional Hollywood and Bollywood films are not popular.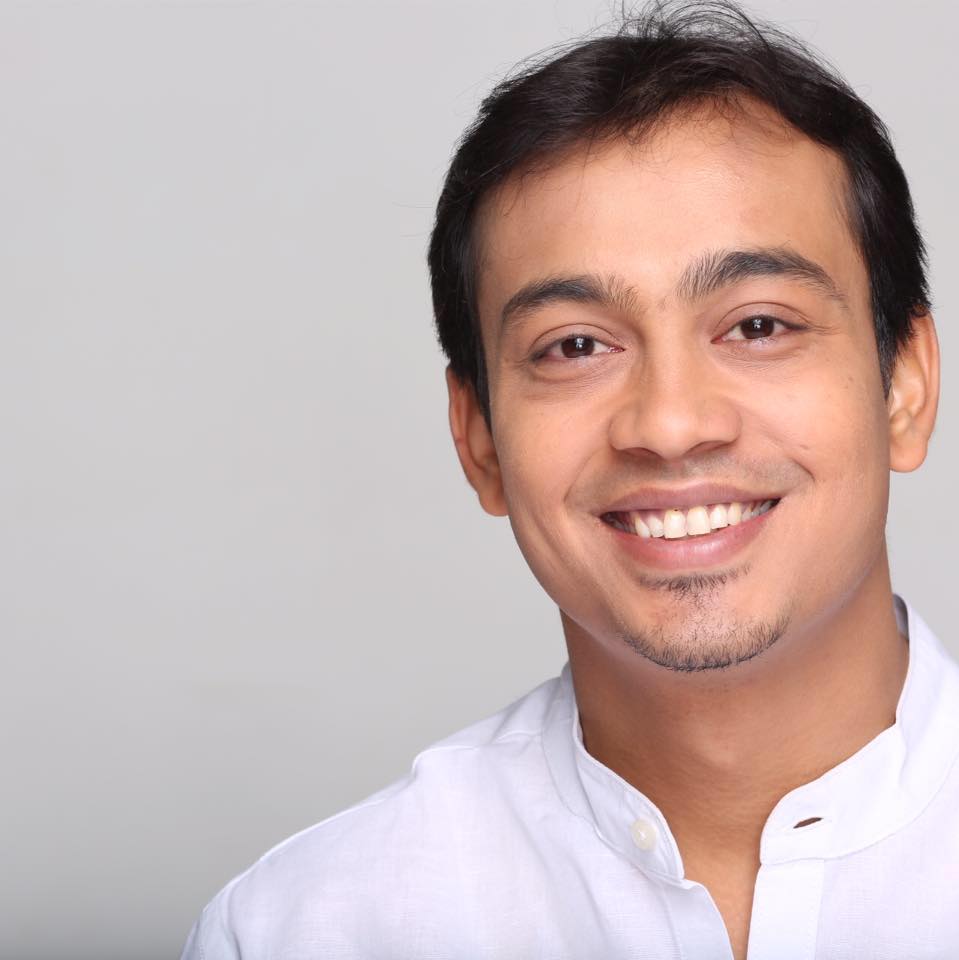 Along with Mikhil Musale and Nayan Jain, he started Cineman Productions. Abhishek has directed modern-day Gujarati films such as Kevi Rite Jaish and Bey Yaar. His third film, Wrong Side Raju, released on September 9, 2016, in collaboration with Bollywood's Phantom Films.
Abhishek, an Amdavadi, worked in Mumbai with Bollywood production houses before deciding that he had to help fill the gaping void in Gujarati films. He says, "With Cineman Productions, the idea was to make a production house that encourages talent, makes directors, creates productions out of raw talent, and then produces movies."
Many, including Aditi, credit him with being a pioneer of change. Desai says, "Abhishek Jain has shifted the market. He is a visionary, has determination, and had the support of famous mentors."
Jain himself is more humble, saying that the revival had to happen. "Every regional film industry has its cycle. Marathi films are doing great now, but they weren't a couple of decades ago. If social media had existed back in the 70s and 80s, Gujarati films would have made a lasting mark on the film industry."
He has worked hard and passionately to make his dream a reality. "I am an Amdavadi. Our elders taught us that stories come from our childhood, and our roots. So my stories came from my city, my Amdavad, my relatives, my friends, neighbours, everything. For me, it was very obvious that the set-up of my films had to be Gujarati."
However, it wasn't an easy decision. "When you are working with some of the biggest directors in Bollywood, you don't think like that! But now I have conviction in it."
Now, several Gujarati production houses have cropped up, and after Kevi Rite Jaish, have made a number of modern and urban films.
In fact, after about a dozen hits in 2014-2015, box office collections jumped from ₹7 crore to ₹55 crore.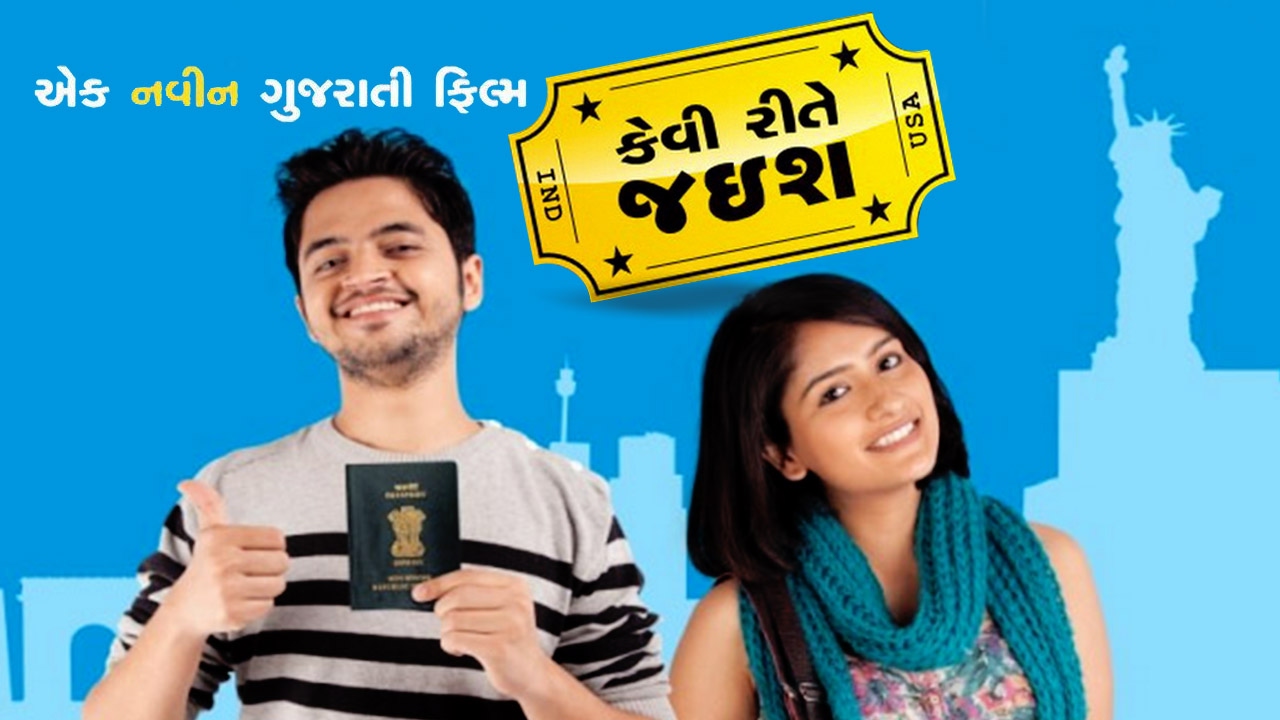 These films have focused on many themes, including romance, coming of age, migration, LGBTQ rights, and more. Abhishek and many others have used the Gujarati's hunger for comedy, the desire to connect to their childhood, and simple relatable themes to raise the quality of films and to cater to a larger audience.
The industry still faces resistance. Exhibitors and other stakeholders are still skeptical about the film industry in Gujarat, which is admittedly on a smaller scale than Hindi and English films, especially in non-comedic genres. But Abhishek is optimistic.
Amdavadis have always been an adaptable bunch, and love to experiment with food, dance, and films. Travelling and exposure is creating a shift from narrow business-mindedness to an open, experimental, and creative climate. There is a lack of institutions that help build creative talent. However, groups of artistes like Aditi and Abhishek are encouraging people to go out and explore.
Abhishek Jain and Aditi Desai believe that a film or a performance is about about engaging with emotions beyond fun. It is time more people experience theatre and cinema, connect to their roots better, and be more of a community. Thereby, they can understand other people, nature, and themselves.
"If you would like to support Gujarati theatre and cinema, please do see screenings and performances of plays. JTMF would appreciate it if you could help market, raise audiences, setup, and host stages," signs off Aditi.
Do you know stories of people that will help map your city better? Find out how you can contribute to The People Place Project here.
Like this story? Or have something to share? Write to us: contact@thebetterindia.com, or connect with us on Facebook and Twitter.
NEW: Click here to get positive news on WhatsApp!
We bring stories straight from the heart of India, to inspire millions and create a wave of impact. Our positive movement is growing bigger everyday, and we would love for you to join it.
Please contribute whatever you can, every little penny helps our team in bringing you more stories that support dreams and spread hope.