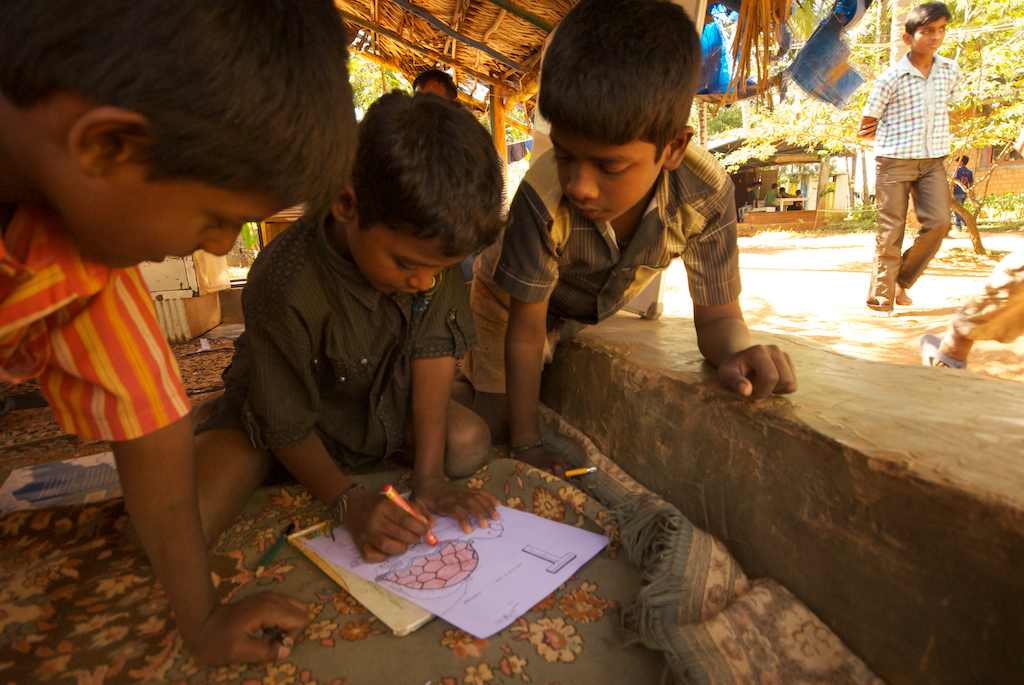 Ananya was a belief that was born out of inclusiveness; it was the seed that didn't lay its foundation on conventional teaching but on life skills, on humane interaction and on true meaningful learning. Read about their unique approach to teaching those whom nobody else does!
Ananya was a belief that was born out of inclusiveness; it was the seed that didn't lay its foundation on conventional teaching but on life skills, on humane interaction and on true meaningful learning. Read about their unique approach to teaching those whom nobody else does!
It was 16 years back, in March 1998, that a group of like-minded individuals got together under the aegis of Dr. Shashi Rao and deliberated on what they could do for street children.
They were disturbed to see children of labourers, vegetable vendors, maid servants wasting their childhood living in an abusive environment. They were neither educated nor did they have an inclination towards education.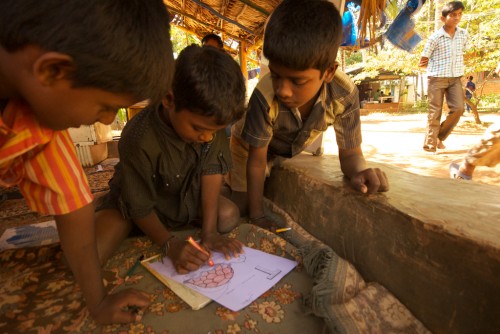 The challenges were multifold – schools were not ready to take them due to age and curriculum constraints, their parents didn't want to send them to school for the child was required to baby sit the younger siblings or do household chores, and last but not least, the children hated school.
The Ananya team didn't feel intimidated by these challenges, in fact they took it in their stride and asked a few children to come and spend time with them – first at Dr. Rao's residence, later at public parks at a place and time convenient to both the students and the teachers. They would just sit and talk to them. In no time, the number of children grew from 2 to 22 and they started meeting in a park.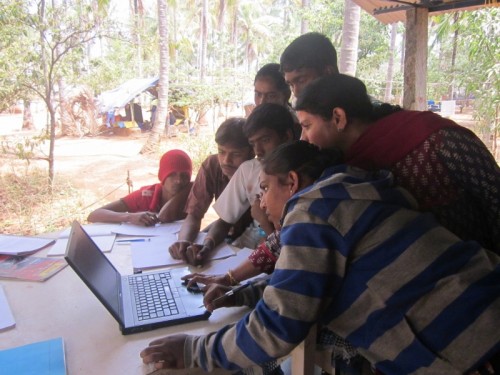 Children from various age groups and cultural backgrounds would sit together and share stories. They would talk about rain and cricket and flowers and thus started learning – contextual learning. There were no textbooks, only concepts which the children would themselves introduce without even knowing it. Dr. Rao recounted an incident where a child, while watching a cricket match on TV, said India needs four more runs to win and thus the concept of subtraction was introduced. There were innumerable such stories which revolved around concepts which the children wouldn't just pick up but also enjoyed discussing about.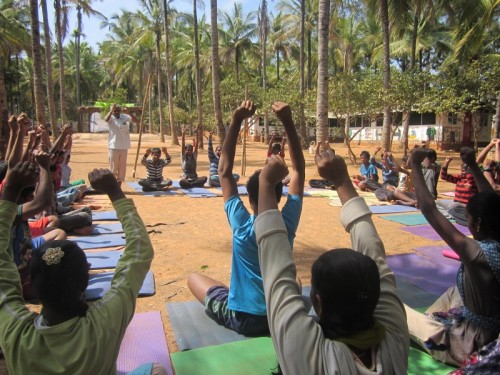 With their feet on the ground and children to look after, the Ananya team clearly knew what they wanted to achieve in the long run. They wanted to help these children grow up as matured and sensitive adults. The abuse that they would witness regularly in their homes or streets was tormenting them and it was best that they be kept away from such an environment. The team firmly believed that the children needed to spend their childhood in a warm and comforting environment away from the negativity that they were used to.
At this juncture, Ananya was offered a premise – a farm to run Ananya Trust. It was like a gift from God. Ananya Trust now had a roof, a tangible place where the children could eat, sleep, play and learn. This was a big milestone is Ananya's growth story but was not without obstacles. The farm that brought cheer came with the constraint that it was outside the city premises. The kids' parents were apprehensive about sending them far away for they were still expected to be available for vegetable shopping, etc. Since the commute to the farmhouse was long, it was impossible that they could still contribute in household chores.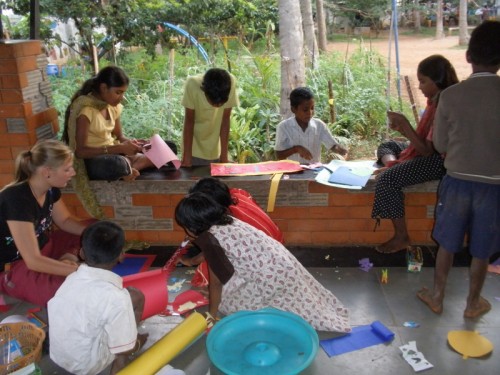 The team took it upon themselves and ensured that the kids come back after spending time with them. On the way to the new premise, the teachers would encourage kids to make lists and shop for groceries and vegetables. The kids thus learnt a new concept – how to write and make lists. The parents also eventually starting feeling the difference that Ananya was making in their childrens' lives. The kids were not just learning how to speak in English but a host of other things that made them look educated. They were well-fed and well-groomed.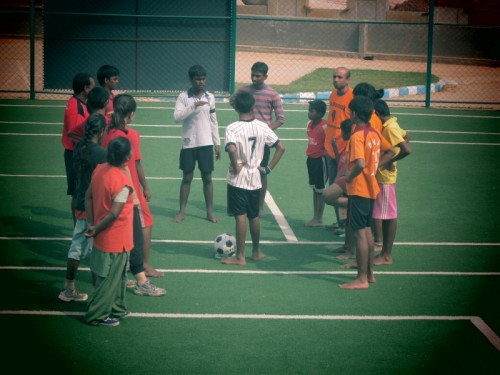 Ananya, in no time, had made inroads into the hearts of the kids. They started loving Ananya for what it offered: learning that had no restrictions. The children were in command. They chose what they wanted to study, when they wanted to study, it was the "how" that the teachers took care of. There were no textbooks, the teaching mechanism was fluid and flexible. Children were loved, counselled, taken care of and only when they felt they were ready to learn something, concepts were introduced. There was no pressure of grasping a particular topic in a stipulated time frame or any exams.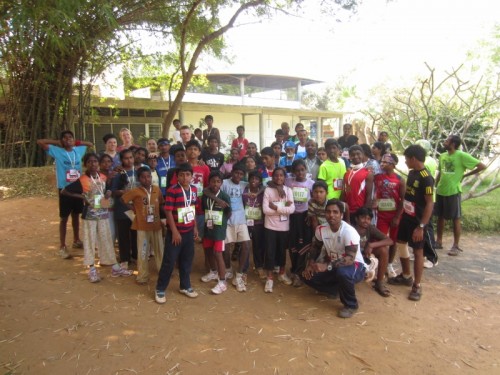 Ananya runs with the belief that though a traditional school makes the student climb up the vertical ladder of standards, it is not necessary that the students have understood even the basics. The focus for Ananya Trust lies in identifying the capabilities and interest of the children and then imparting them with required skills. For example, a boy with an interest in photography is provided with the necessary skills, both theoretical and practical to become a good photographer.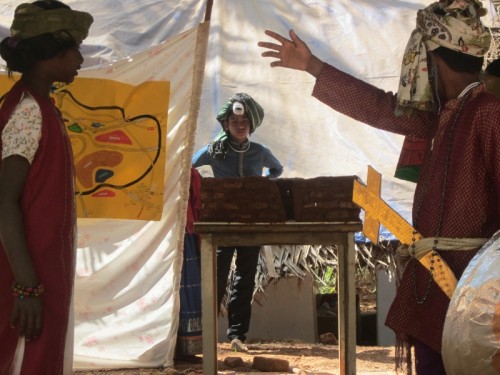 Days and weeks passed, the model of everyday commuting from the city to the farmhouse left little time for education. Moreover, the travel was leading to exhaustion among the students. It was probably the inflection point when the core team proposed that children stay back in the night. This started with a one night a week kind of set up and was gradually scaled up to 5 nights a week. The children started staying on the farm; this move was welcomed by the children and parents alike. From one farm to another, Ananya shifted its base, however, the model continued to work.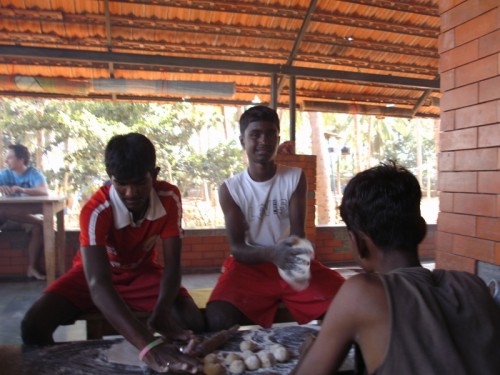 Ananya Trust takes care of all the needs of the children associated with them, which includes food, clothing, lodging, medical aid and learning. All this, Dr. Rao feels has been possible only because of an extremely committed team which works towards it. Currently, there are 10 staff members, teaching and non-teaching, and 5 international volunteers that are associated with Ananya. The profile of teachers is as varied as the profile of the children but what is common among them is their dedication, commitment and love for the children. The teachers have a range of academic qualifications from PhDs to High school graduates. They do not teach a specific subject but use an integrated approach to teaching; incorporating life skills and everything else that a child needs to know to physically, socially and emotionally face the outside world.
Ananya needed funds to run its day to day operations and fortunately there have been donors. Friends, relatives, neighbors started contributing in their own way to the Trust. They have also been listed on GiveIndia which has been a major source of funding.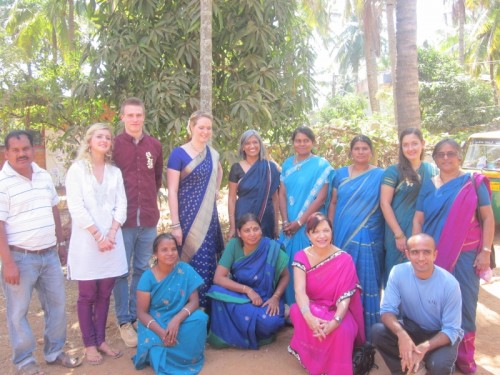 Ananya Trust, having touched the lives of 300 children so far, is going strong and has plans to further expand its capacity. Currently, it houses close to about 60 students every year with a child staying for an average of 8 – 10 years. This year, it will be a proud moment for the entire team, when a boy who has spent his growing years with Ananya will graduate with a Bachelors of Commerce. The dream which Dr. Shashi Rao and the team have nurtured for many years now is seeing the light of the day and that makes all the hard-work that they have put into it worthwhile!
Ananya means Unique. It has lived up to its name in ways more than one!
Neha Dua is a graduate from St Stephen's College, Delhi and completed her MBA degree from MDI, Gurgaon. She is currently working with a large Indian MNC bank. She is an avid reader, dance enthusiast and likes to write. Her personal blog can be accessed at:
www.allexpressions.blogspot.com
. In her pursuit to write beyond her personal experiences, she has volunteered to be a writer of happy and inspiring stories of The Better India.
Tell Us More
We bring stories straight from the heart of India, to inspire millions and create a wave of impact. Our positive movement is growing bigger everyday, and we would love for you to join it.
Please contribute whatever you can, every little penny helps our team in bringing you more stories that support dreams and spread hope.