"Be the change that you wish to see in the world."
We've all heard this quote by Mahatma Gandhi and wish we could be that change.
A farmer from Khardia village of Rampur district in Uttar Pradesh, Keshav Saran has taken it upon himself to be that change.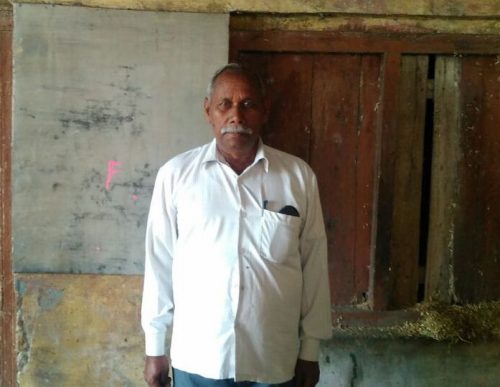 Keshav was elected as the Pradhan of his village in 1988. Extremely dedicated towards the development of his village, he did not leave any stone unturned to reach officers who could help get all the amenities. However, he realized that had he been as educated as those officers, he would be able to accomplish a lot more. It became clear to him that education meant power.
With this thought, this class 11 pass farmer started his mission to educate each and every person of his village. He started with night classes for the adults in the village in his living room in 1989. While teaching the adults, he realised that many of them didn't even send their kids, especially girls, to school, making illiteracy prevail generation after generation.
As there was no school in the village those days, he took his 3 daughters and a son by bicycle to a school 6 km to 7 km away. At the time, he knew that no one else would do the same for their daughters.
"I used to earn Rs.200 per month from farming. It was more than enough for my family. You see we have a simple lifestyle. So I decided to use my savings to build a school," says Keshav while speaking to TBI from Khardia.
Keshav urged his students from the night school to send their children during the day to study. However, only three children turned up on day one.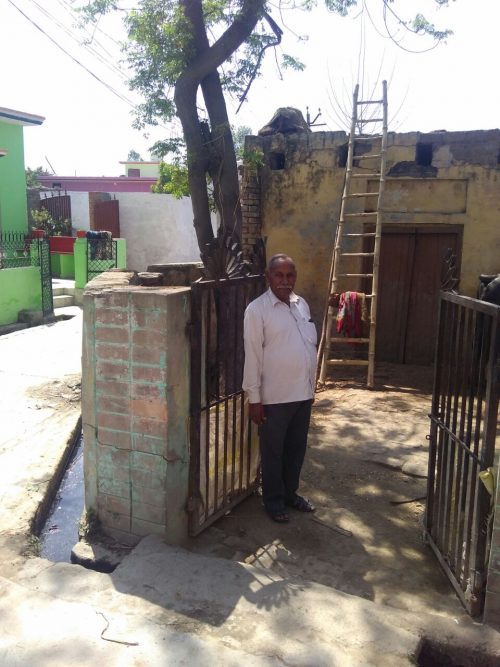 This did not curb the high spirits of this farmer-turned-teacher. He continued teaching these three students again in the living room of his three-room house. As the students were not increasing, Keshav started visiting each and every villager personally and urging them to send their children to school.
---
You may also like – A Tribe That Had Been Listed by the British as 'Criminal' Now Needs Your Help to Live with Dignity
---
On July 1, 1990, Keshav had a list of 150 students enrolled for his school.
As there was no help from the authorities so far to build a school, Keshav decided to hold classes for the village children at the chaupal adjacent to his residence.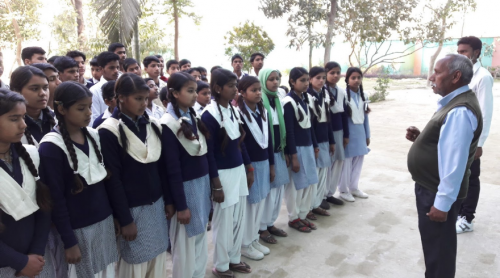 Keshav started teaching his students at the chaupal before the school was built.Soon, the response of residents from his village and the nearby ones was so overwhelming, Keshav started working on his dream of building a school. He built the school on his 4-acre ancestral land, and as the number of students slowly increased, the news reached the education minister of the area. The minister then visited Keshav's school and helped him to get it registered.
Now, the school has also received a 'junior high school' recognition and is called 'Keshav Inter College'. There are 1,320 students enrolled, including 670 girls.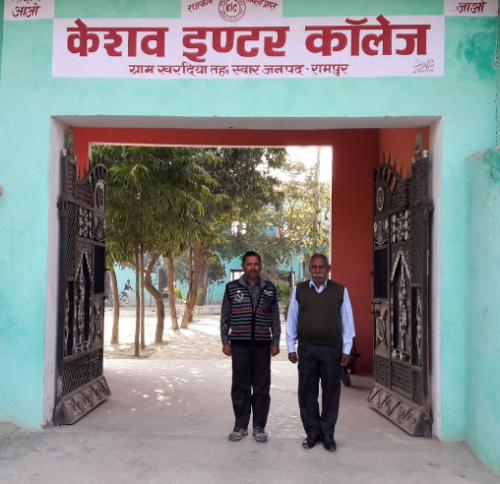 ---
You may also like – How a Delhi Startup Is Turning Old Shipping Containers Into Eco-Friendly Schools and Buildings
---
Keshav's son, Arun Kumar, and his daughter-in-law, Krishna, also help him run the college. The school has 21 teaching and staff members but the Sarans still charge a minimal fee to the students.
"My only dream was to help the children of my village become officers and I feel so happy that now they are gaining admission in prestigious institutes in the state and across the country for higher education," says Keshav.
You can visit Keshav Inter College on following address –
Keshav Inter College,
Rasulpur,
Khardia, Suar, Rampur, Uttar Pradesh
Or call Keshav Saran on 9761930577
---
Like this story? Or have something to share? Write to us: contact@thebetterindia.com, or connect with us on Facebook and Twitter.
NEW: