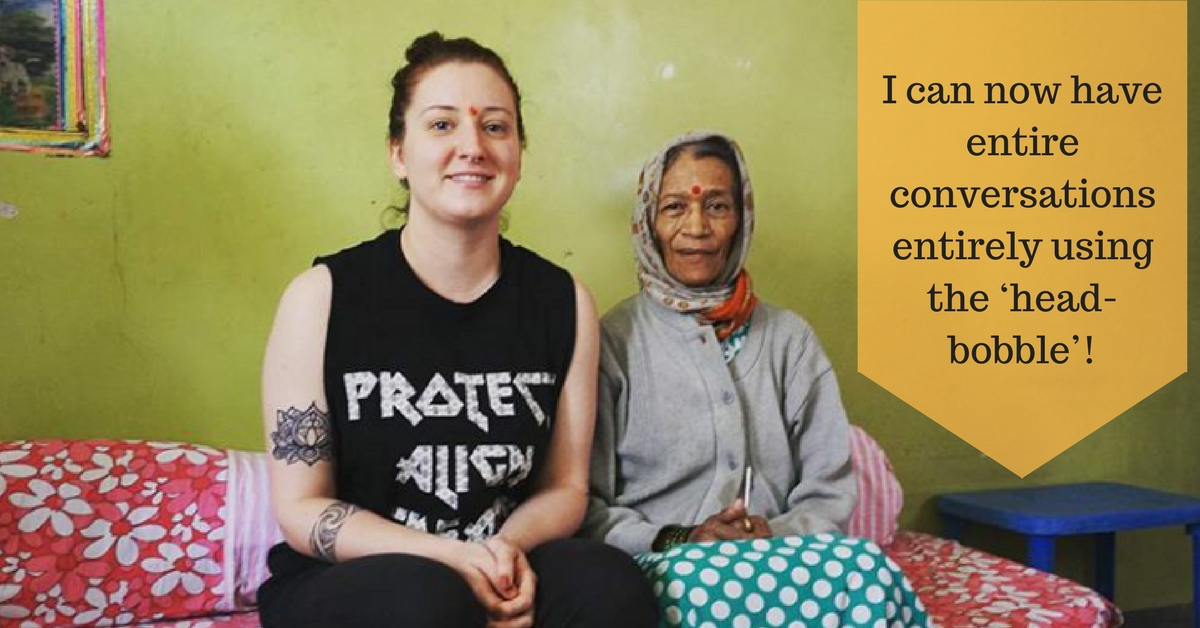 I'm a foreigner from the UK who recently re-located to India. It's only been a month but I've picked up some interesting local habits!
I'm a foreigner from the UK who recently re-located to India. It's only been a month but I've picked up some interesting local habits!
Indians have so many distinctive quirks and traits that anyone who even so much as visits India for a week can't help but pick them up. They are so infectious!
Just the other day a local said to me, 'You've become more Indian than an Indian!' Of course it was a joke but it made me stop and think. Straight after that remark I then skyped my parents back in the UK who were quick to point out how 'Indian' I've become with my mannerisms especially.
I've been so focused on settling into my new life in India and 'fitting-in' that I hadn't noticed the subtle changes that I've very naturally undergone after a month of living here.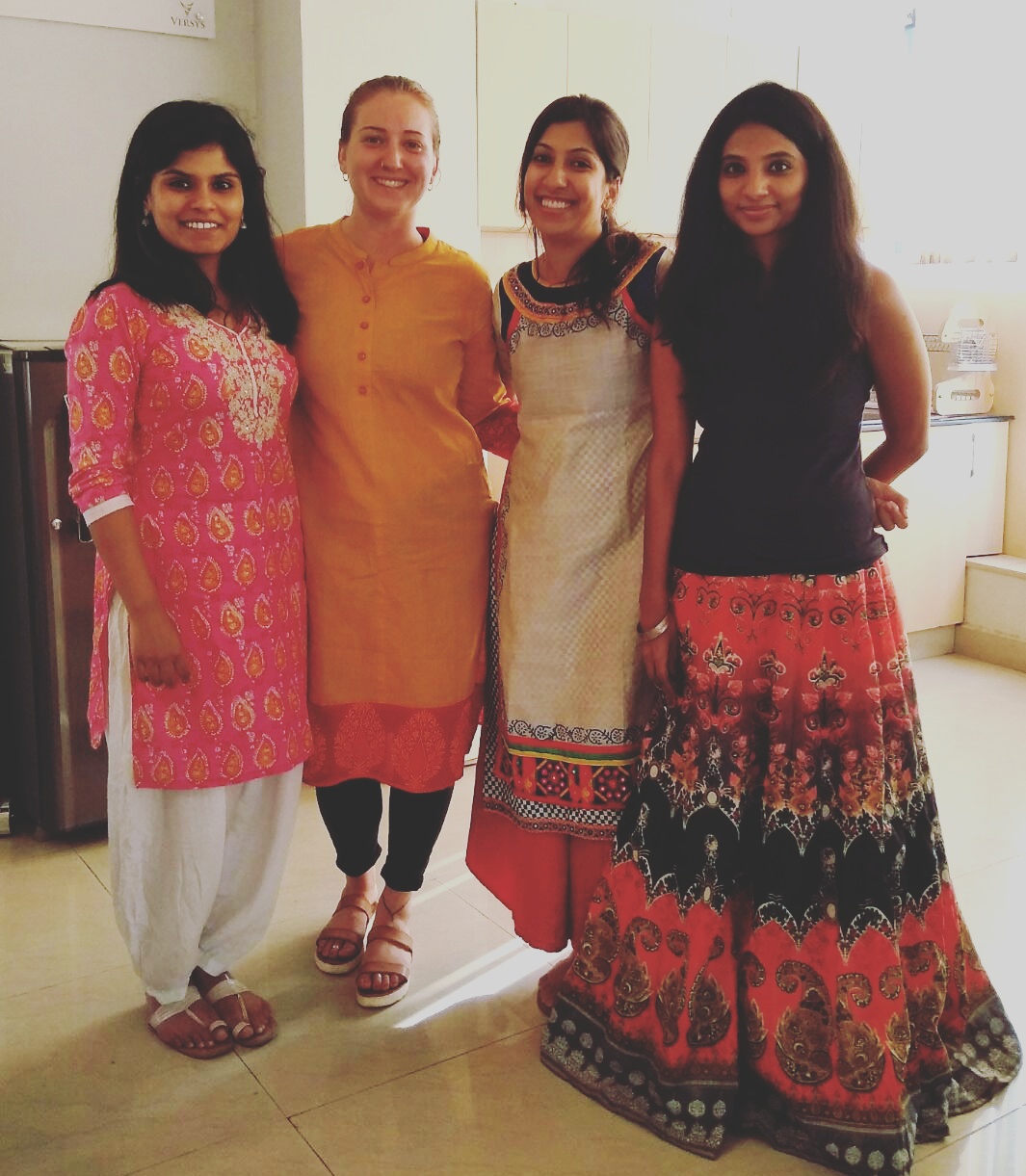 To myself, I'm a bit of a cultural 'no-man's land'; Still very 'Western' for my new Indian friends and colleagues yet now very noticeably 'Indian' to my family and friends back in the UK. But to others around me, the change is very noticeable.
So after some reflection and self-analysis, here's a list of some of the ways that I feel I'm slowly becoming more Indian!
1. I have entire conversations in 'head-bobble':
I think this one has got to be the Indian trait that most foreigners will pick up from India, even those just visiting for a short while. I've been no exception. The other day I had a whole conversation just by shaking my head and it was a completely mutually legible conversation! My adoption of the head-bobble has not been entirely smooth, however. When I use it when I'm out and about it sometimes confuses the locals. Locals know what it means when other locals do it, but when foreigners do it, everyone's confused. 'Does she know what she's saying? I know what that usually means, but does SHE know what it means?' Despite this, the head-bobble has become a habit that I can't quite manage to shake off!
2. I carry spices in my hand-bag:
I am well aware that the average Indian person does not do this, but I've found that food that I would typically make for lunch when I'm in the UK has become too bland for my taste. I eat a lot of Indian food that's so tasty and packed with different flavours that now when I make my own 'regular' food, it just doesn't satisfy me like it used to. To add some more flavour to my food then, and to make it more palatable, much to my work colleagues' amusements, I carry a small pot of masala spice in my bag and sprinkle it over my food.
3. I eat curry and rice for breakfast and not because I'm hungover:
If I was back home and I was to eat curry and rice for breakfast, it would be a Sunday, I'd be hungover and I'd be eating last night's takeaway from the container. Now I sometimes eat rice for breakfast because, well, that's a perfectly acceptable breakfast item in India.
4. I can survive a trip to Dmart:
My first trip to Dmart on a Saturday afternoon almost scarred me for life. The crowds of bargain-hunters were out in full force and I couldn't keep up! I lasted about 3 minutes before I had to rush outside on the verge of having a panic attack. The second time around, I was way more prepared. Now I can definitely hold my own at Dmart and it's probably one of my life accomplishments that I'm most proud of.
5. Toilet paper is officially off my weekly shopping list:
When I first encountered 'The Bum Gun' (what I like to call the hose-like apparatus attached to a toilet in India), I can't lie, I was intimidated. What do I do with it? Too embarrassed to ask any local, I avoided it and stuck to using toilet paper. Now, however, I'm officially converted! The Bum Gun has well and truly won me over. It's more hygienic, it's more practical, it's more economical and let's face it, it's also pretty fun to use too!
6. I feel guilty if I accidently flush toilet paper: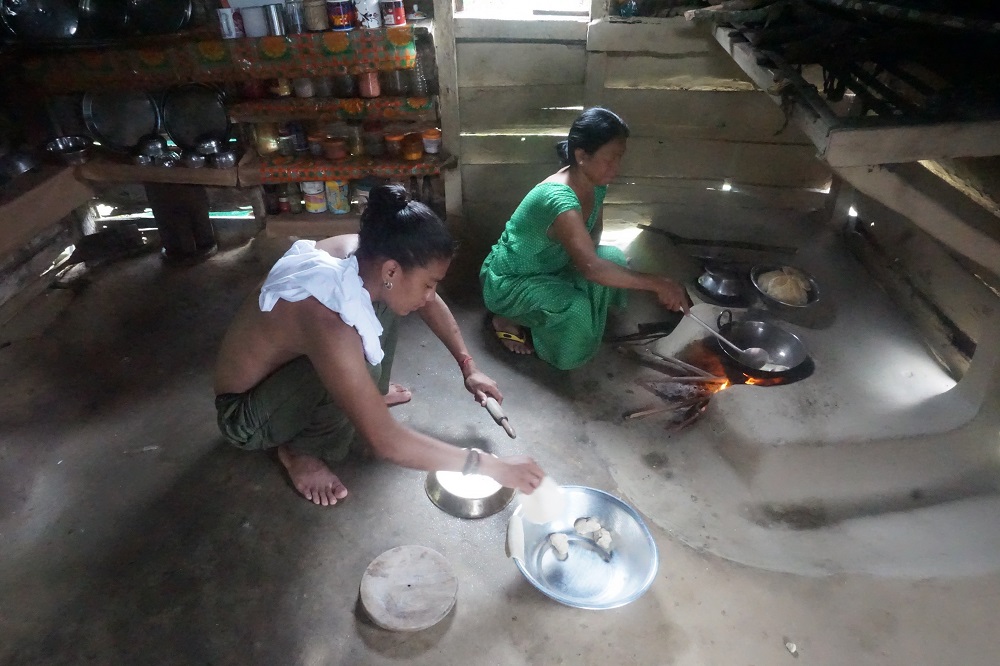 I stayed in rural India for two weeks at the very start of my move to India. Fresh from the West, I was unaware of many things about India and just how different life is for many people here. I stayed with a family in a small village and the only toilet facilities they had were outside in a tin, shed-type outhouse. Unaccustomed and unaware of the Indian-way of using the bathroom I packed a lot of toilet tissue and was using it and attempting to 'flush it' with a bucket of water. I soon realised that this was not only unnecessary, but more importantly it was causing the local villagers problems as my bright pink toilet paper was causing blockages in their plumbing system!
Although now I mostly go toilet-paper free, sometimes I forget and revert back to my Western ways and as I recall my time in the village, I can't help but feel instantly guilty if I accidently flush!
7. I 'sky' all my drinks:
We have a term in London, mostly used by the younger generation, called 'sky-ing'. If i'm drinking from someone else's bottle (which in itself is quite uncommon) for example, I better make sure that I 'sky-it'. Sky-ing your drink to an Indian is basically avoiding touching the bottle or cup you are drinking from to your lips. In India, people are more accustomed to the concept of sharing food and other things related to eating so 'sky-ing' your drink in India is a lot more commonplace. For example, it's quite common for gyms in India to have just one cup for it's visitors to drink from. You wouldn't have that in the UK. Visitors would have their own bottles or there would be unlimited paper cups so no one would have to share. For many, however, it has become more of a habit and I've witnessed many Indians 'sky-ing' from their own bottle or in their own homes. I've become one of those people.
8. I never accept the first price given to me as the final price:
This one has taken me a lot of getting use to. In the UK, an item has a price tag, even if it's verbal, and that's what you pay. No exceptions. This idea of haggling is very uncommon hence a lot of British visitors to India will just pay the price they are initially told. Since I'm living here, however, I can't afford to operate this way and have had to learn to use my money more wisely. In India, unless the price is clearly stated (even then it doesn't always mean it's fixed) you have to haggle. To haggle in India, when given a price, instead of offering a lower price, you flat out refuse and start listing all the reasons why the item is not worth the asking price. It's something I still need to perfect but adopting this general rule has already saved me a decent bit of money!
Like this story? Or have something to share? Write to us: contact@thebetterindia.com, or connect with us on Facebook and Twitter.
NEW: Click here to get positive news on WhatsApp!
We bring stories straight from the heart of India, to inspire millions and create a wave of impact. Our positive movement is growing bigger everyday, and we would love for you to join it.
Please contribute whatever you can, every little penny helps our team in bringing you more stories that support dreams and spread hope.