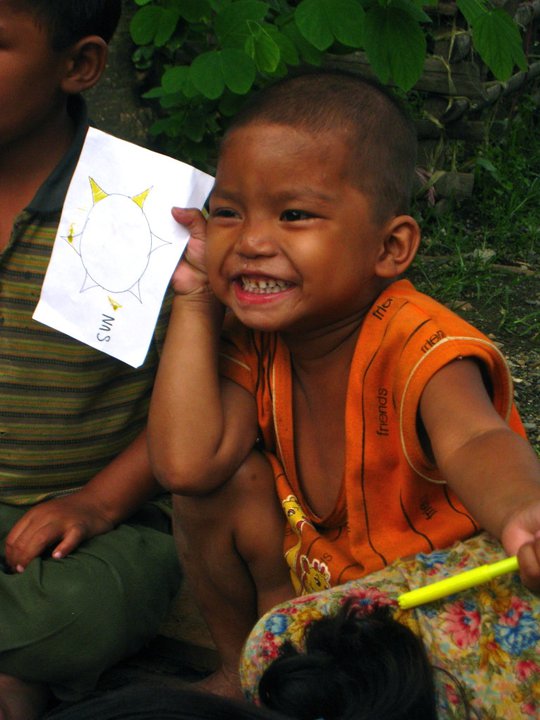 A wonderful bunch of good samaritans have come together to help the Toto tribe get quality education for their children and preserve their rich linguistic traditions. Read more about the great effort and how you can help run the school for a year!
In a remote corner of the country, children of the unique and endangered Toto tribe are waiting for their school to open. The building is ready and the classes are about to begin. The good samaritans who have come from various parts of the world to help complete this project have used up all of their funds. Now you can help run the school for a whole year. Know more about this wonderful effort.
Totopara is a marginalized tribal village in the jungles of North Bengal, situated on the border of Bhutan. The Toto tribe is one of the smallest communities in India, having a population of about 1500, who maintain their own spoken language. In 2009, one of the leaders of the Toto tribe, Bukul Toto, approached Lissa Davies and emphasized the need for a project that would address the problems faced by children in Totopara, especially with regard to the poor standard of education that they had been receiving. In order to co-ordinate and spearhead the setting up of a self-sustainable education center, Lissa set up the BEGAP or the Bright Eyes Global Action Project. Since then, through expert consult and community participation, BEGAP has been able to set up a cultural heritage and education center in Totopara.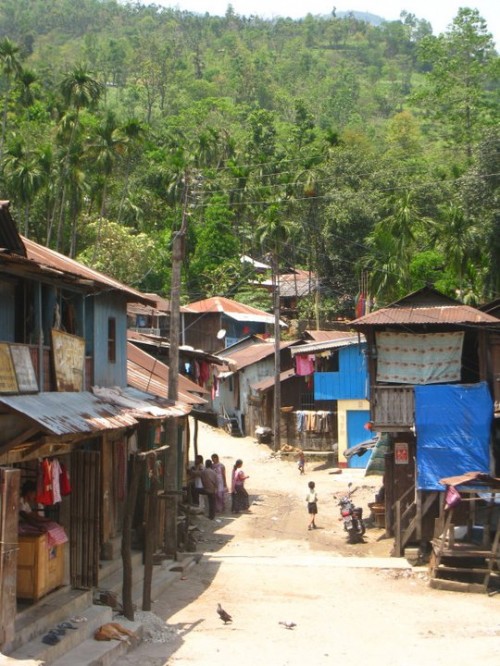 About BEGAP
BEGAP partners with locally run grassroots organizations and communities, and creates a platform to help them achieve their goals and reach out of their normal sphere of influence. They assist them by conducting research, providing consultation, helping with project management, fundraising and also providing them with skilled volunteers for their projects. By generating self-sustainable projects and activities, they have been successfully providing quality education to children from marginalized communities. They are also working with communities in Cambodia and North West India.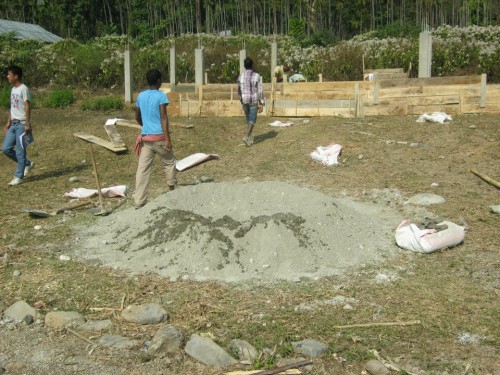 The Beginnings of the School
Several years ago the tribe leaders generously donated a piece of land to BEGAP to build a school and heritage center. Since then the project has been coming up really well and they have already built a traditional bamboo house which serves as a heritage site. The education center is also in its final stages of construction. The center can accommodate about 50 children during the day and the space can utilized for cultural activities during evenings. Children from 2-7 years of age would be admitted and would be taught in preschool, nursery and KG classes. This facility is one of its kind in the entire village.
Watch this interesting video showcasing the journey so far (click here if you cannot view the link below):
Headstart Totopara – Project Video from mikey bramich on Vimeo.
The school aims to teach the local children in their mother-tongue, which includes Toto, Bengali, Nepali and Hindi. They are currently running a multi-linguistic curriculum in a small temporary classroom. Their ongoing project activities also include scripting the endangered Toto language, providing jobs to the community, preserving the identity of the Toto culture and help this society create a self-sustainable future.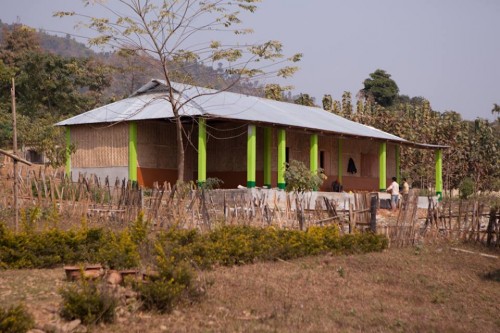 The Linguistic Project
The Toto language is unscripted and listed as endangered by the government. Keeping this in mind, the project aims to work towards scripting the language for the first time. This would not only prove to be invaluable to young Toto's education but will also strengthen and preserve the identity of the tribe. To complement the language preservation program efforts are also being directed towards collection of songs, poems and stories from the tribal elders and youth. . None of the elders' traditional songs have been recorded in their entirety and will be likely disappear unless preserved. Professional film and audio equipment are used to create high quality recordings which will be given to the Toto community in DVD, CD or MP3 form.
To get a glimpse into their beautiful culture, watch this interesting video of the making of a traditional Toto house (click here if you cannot watch it below):
The Team
The people behind this project is a small, non-religious group of friends, volunteers and locals who are in love with Toto culture and it's folk. Lissa Davies, the project director, is also an educator and anthropologist. Mikey Bramich is the Project Manager and also a teacher at the Totopara School. Prakash Toto happens to be a teacher, animator and project assistant. And, Mr Adam Pearson from the Cambridge University, is the Ethical Business Coordinator of the Totopara Project. They also have a large number of skilled volunteers and a number of partner NGOs that help in teaching, drama, linguistic activities and volunteer's co-ordination.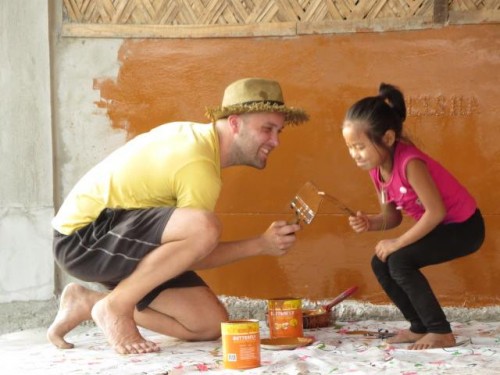 What's going on now
However, only recently, the single donation on which the entire project was relying on has unfortunately fallen through, leaving them at a very critical juncture after five years of hard-work. Your contributions will help in the completion of the Chitaranjan Toto Education Center and help them run the project successfully for one complete year. The community and people behind this project have faced numerous challenges in setting up of this school. They have also faced theft by some local NGOs and have not received any help or assistance from anyone in this regard, in this remote tribal village. Despite such odds, the project has been moving ahead with significant momentum and has scheduled the opening of the school later this month. The funds generated would not only directly impact the education of this community, but will also help preserve the language and identity of the Toto tribe, which is struggling with poverty and cultural endangerment.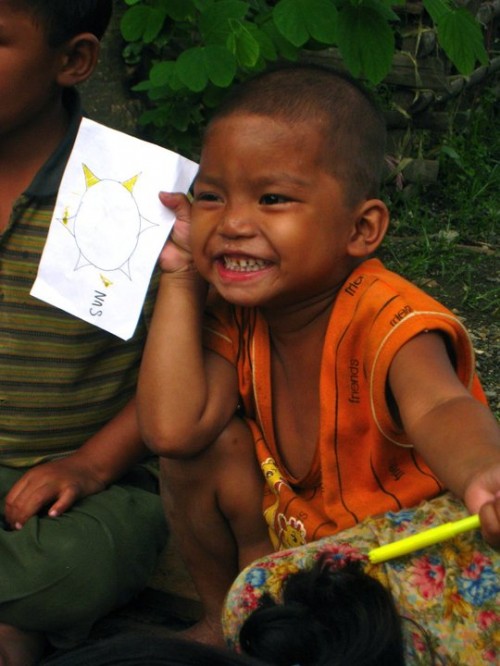 Can you do something here?
This project has been successfully running for about 5 years and the impact on the community has already been very positive. You can help them by exploring the various volunteering opportunities that BEGAP offers, such as, project managers, volunteer coordinators, applied anthropologists and experienced educators. You can also support them by engaging with them on their Facebook page and spreading awareness about their activities and programs.
In addition to this, you can aid their fundraising efforts on their Indiegogo campaign which is on till 20th Feb 2014: http://www.indiegogo.com/projects/headstart-totopara-save-our-school-and-preserve-the-culture-of-a-unique-tribe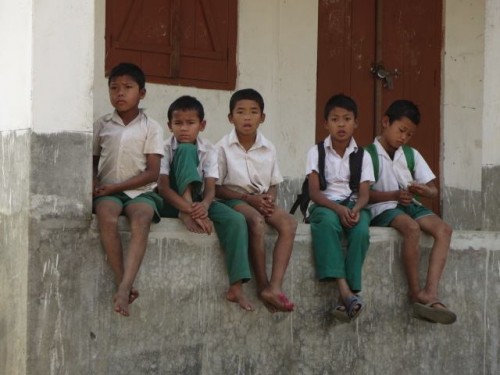 You can know more about them through their website.
So go ahead – save a school AND preserve the culture of a unique tribe!
Niyati Tiwari is a freelance writer and a student at BITS Pilani.
We bring stories straight from the heart of India, to inspire millions and create a wave of impact. Our positive movement is growing bigger everyday, and we would love for you to join it.
Please contribute whatever you can, every little penny helps our team in bringing you more stories that support dreams and spread hope.