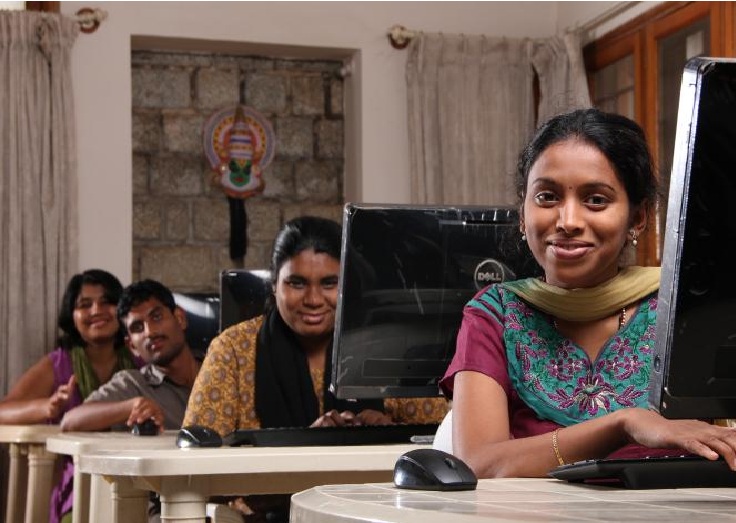 Many a times, the physically and intellectually challenged get some help and guidance when they are children, but once they reach a certain age and are asked to leave the schools, they find themselves on their own with no life skills and no direction. This is where DIYA comes in - to lend a helping hand to differently-abled adults and ensure that they live a life of dignity.
Many a times, the physically and intellectually challenged get some help and guidance when they are children, but once they reach a certain age and are asked to leave the schools, they find themselves on their own with no life skills and no direction. This is where DIYA comes in – to lend a helping hand to differently-abled adults and ensure that they live a life of dignity.
'The greatest good you can do for another is not just share your riches, but reveal to them their own.' – Benjamin Disraeli.
DIYA, a foundation that supports people with special needs and offers them opportunities for growth, self-reliance and independence, is accomplishing that and more.
Diya Foundation is a Vocational Training Centre cum Sheltered Workshop for adults who are intellectually challenged. It was founded in March 1999 by Maria S. Santamaria (known to all as Sarah) with experience in special education. Sarah started teaching at the Convent of Jesus & Mary Special School in Mumbai and earned a Bachelor's Degree in Special Education from SNDT, Mumbai. She then shifted base to the USA and earned a Masters in Special Education from Cardinal Stritch College, Milwaukee. After gaining relevant experience and learning how the disabled in the US had dignity of labour, Sarah returned to India. She moved to Bangalore in 1995 post her marriage to Gerard, her pillar of support in all her endeavours.
As a special educator, Sarah realised that once these children reach the age of 14-18, they have nothing to do and nowhere to go because the special schools ask them to leave. She recalls a meeting with a mother of a boy (while working at Sophia Opportunity School, Bangalore) sharing this very dilemma with her. Unknown to the realities of life, the boy was only interested in getting married after finishing school. Says Sarah, 'That is when it hit me that I failed him as a special educator because I had not equipped him with the skills required to deal with the challenges of life.' This prompted her to work towards setting up a place where they could go to after leaving school to learn work skills in a trade that would help them earn and boost their self-esteem. Thus was born DIYA.
From small beginnings 14 years ago, DIYA today offers training and employment opportunities to the differently abled in the following units: Candle Making, Chocolate Making, Recycled and Handmade Paper products, Data Entry, Screen Printing and Horticulture/Gardening. They are also looking at setting up a Jewellery unit in the near future. The training is imparted over a period of 6 months to a year.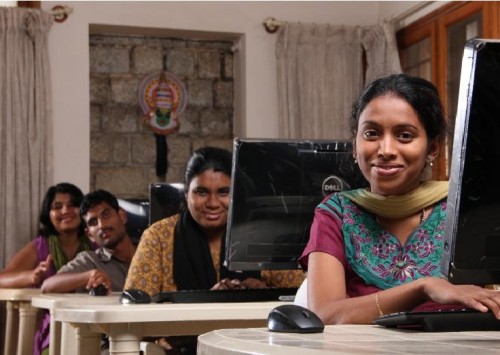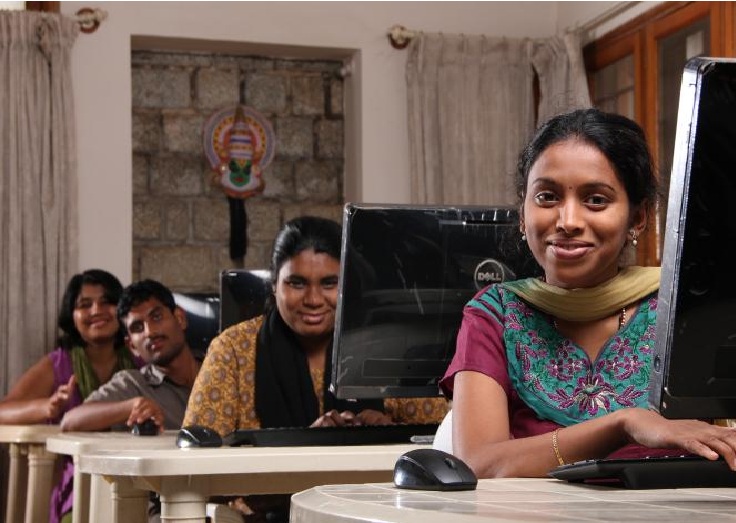 Getting started
Diya was founded in March 1999, on an initial contribution of 1000 each from the 3 board members along with the unconditional support of family and friends. When it first began, Sarah visited schools like Divya Shanti, Sophia Opportunity, Baldwins' Opportunity School to find out how the students fared as adults after completing school. She sought the help of these schools to inform the parents of the vocational training opportunities that Diya offered.
Today DIYA's biggest challenge is in finding a permanent place (having moved 7 times) to put down roots and grow. They are looking at raising 5 crores in order to purchase their own land for expansion in their 15th year. With this they hope they will not have to say 'no' to any special needs individual looking for training and work opportunities.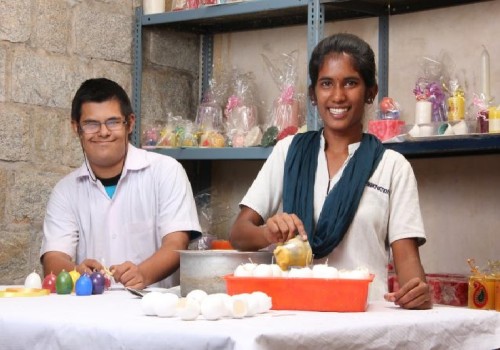 Eureka moments
Sarah fondly talks about the 'eureka' moments in her trainees' lives : that first eye contact, the first conversation initiated, the first time a task was initiated or when they learned to tie the cords on a paper bag or hammer in the rivet. Such moments make up for lasting memories for each of the over 100 trainees so far trained at Diya.
Deepika, a 16-year-old girl with borderline retardation, assists in the production of candles. "Even when I am not here, I know she will do the tasks with ease as she is extremely responsible," says Sukanya, her trainer. Deepika, who comes from Lingarajpuram, helps measure wax for melting, pours wax and packs the candles.
Divya, a mild mentally-challenged young adult makes around four to five kilos of chocolates a day. When she joined Diya three years ago, she was a timid and shy trainee. Today she expresses herself with ease in good English.
Every trainee who is trying to master a skill at their various units is an endearing reminder of how each one of them is special and is capable of so much more. All they need is support and that belief in them, which is at the heart of DIYA. From Yoga sessions every morning, to shared lunches, cleaning the premises, welcoming visitors – every activity is geared towards enhancing various skills. Watch this video on DIYA Foundation to know more about their work (click here if you cannot watch it below).
Looking Ahead
'Creating Livelihood' was the focus in 2012-2013 during which two new avenues of employment, Ekta and Diya Innovations were initiated.
Diya Innovations – Diya Innovations is a 'for-profit' social enterprise set up to be the Employment and marketing arm of Diya Foundation. All those trainees from Diya Foundation, who are proficient at working without ongoing supervision, are recruited by Diya Innovations. The company is competitive in the market in terms of quality and pricing with a vision to empower its specially abled employees to earn atleast the minimum wage.
EKta is a self-help group of parents (of special individuals) and underprivileged women mentored by Diya Foundation with a hope to provide employment to their trained spec­­ial needs individuals in the future.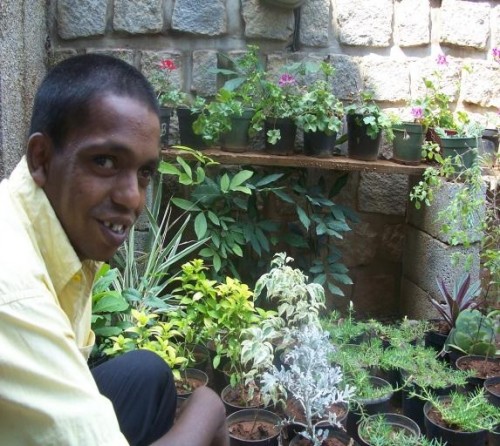 You can help
The people behind DIYA remain dedicated to their vision and are working towards the expansion of the Vocational Training Centre. This will enable them to admit a larger number of trainees and also offer them a wider variety of work options.
You can help them achieve this by:
 Placing orders for their impressive array of products on their website.
 Giving their trainees an opportunity to come into your work space and get a taste of the real world for an hour a week to maybe half a day.
 Those from hospitality industry could invite the trainees to perform housekeeping duties for an hour – making beds, dishwashing, cutting vegetables, etc.
 If there is an opportunity in your packaging/ assembling department or in your data entry department or administration departments where the trainees can do simple, repetitive tasks do write to sarah@diyafoundation.com and they'll match or train their trainee after analyzing the job at hand.
 Donating to their cause on a platform like GiveIndia.
DIYA is ray of hope for not only the differently abled individuals but also their families. It is graciously giving them the opportunity to live with dignity and pride in the present and future. With a dedicated team like theirs and support from the community we hope they will continue to shine upon and touch the lives of many more.
Having spent many years in the IT sector, Samta's passions for writing and development work led her towards The Better India, where she now contributes on a regular basis.
We bring stories straight from the heart of India, to inspire millions and create a wave of impact. Our positive movement is growing bigger everyday, and we would love for you to join it.
Please contribute whatever you can, every little penny helps our team in bringing you more stories that support dreams and spread hope.