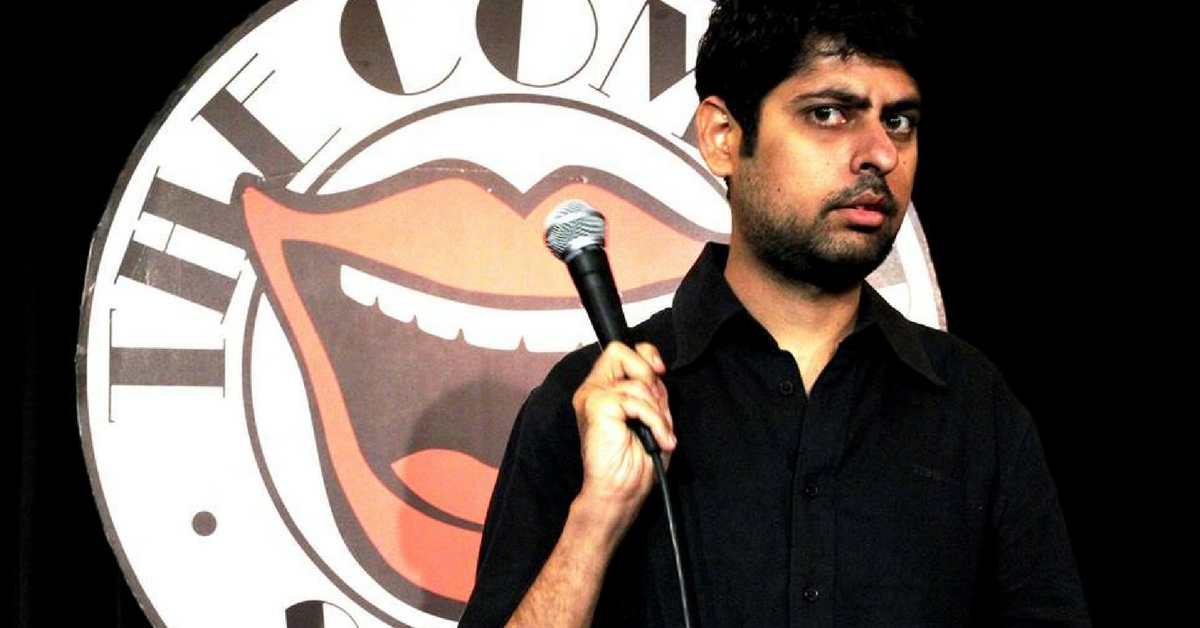 A songwriter, scriptwriter, or a comedian - even Varun Grover has 'no idea' which of the job descriptions define him the best.
A songwriter, scriptwriter, or a comedian – even Varun Grover has 'no idea' which of the job descriptions define him the best. But ask his fans and they'll tell you that each one of them is his forte. His honest, witty, current, and thought-provoking jokes always leave the audience with something to take back home.
Born in Sundernagar, Himachal Pradesh, Varun spent his adolescent years in Lucknow, Uttar Pradesh. After graduating in Civil Engineering from Indian Institute of Technology, BHU, he worked in a software company for some time before moving to Mumbai to become a writer.
Today, he is a Nation Film Awardee for Best Lyrics for the song Moh moh ke dhaagey from Dum Laga Ke Haisha, and is widely acclaimed as the writer of the 2015 movie Masaan. As a part of Aisi Taisi Democracy, a satirical music plus comedy trio featuring Rahul Ram and Sanjay Rajoura, he entices his audience with an ease with which he turns everyday social and political issues into rib-tickling jokes and introspective commentary.
Varun spoke with The Better India about his journey, the Indian film industry, sexism in the standup comedy community and more:
Q: Any childhood memories from Himachal that you always carry with yourself?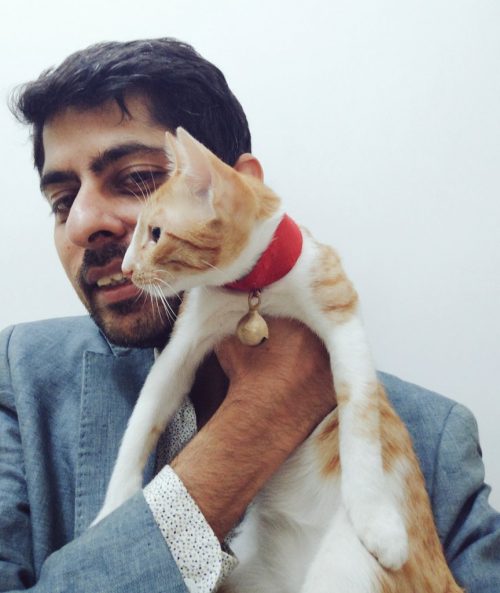 A: We lived in Sundar Nagar in Himachal. Our house was on the side of the hill where no TV signals could come. So every Republic Day, which happens to be my birthday, my father would take me to a friend's house on the other side of the hill to watch the R-Day Parade. It was so grand and I felt really special.
Q: 'An engineer but not engineering anymore' is an extremely common story of many people these days. I am one of those people too. But do you think engineering helped you in any way even in your present career?
A: I think engineering helped me greatly for two big reasons. One, I didn't have confidence that I could be a writer someday. I always wanted to be but didn't know how to go about it. So the theatre experience at my college (IIT-BHU) gave me that confidence. Also gave me four years to find myself, to read and make friends and discover a writing style. Secondly, engineering added discipline and a structured thinking to my life. I feel being a writer is a lot about being disciplined. Writing is mostly rewriting, as many greats have said before.
Q: In an interview you said that since childhood you had a problem doing things that everyone around you was doing. Do you remember that moment when you decided that you will quit your software job? And how difficult was that decision because you didn't have any security before moving to Mumbai.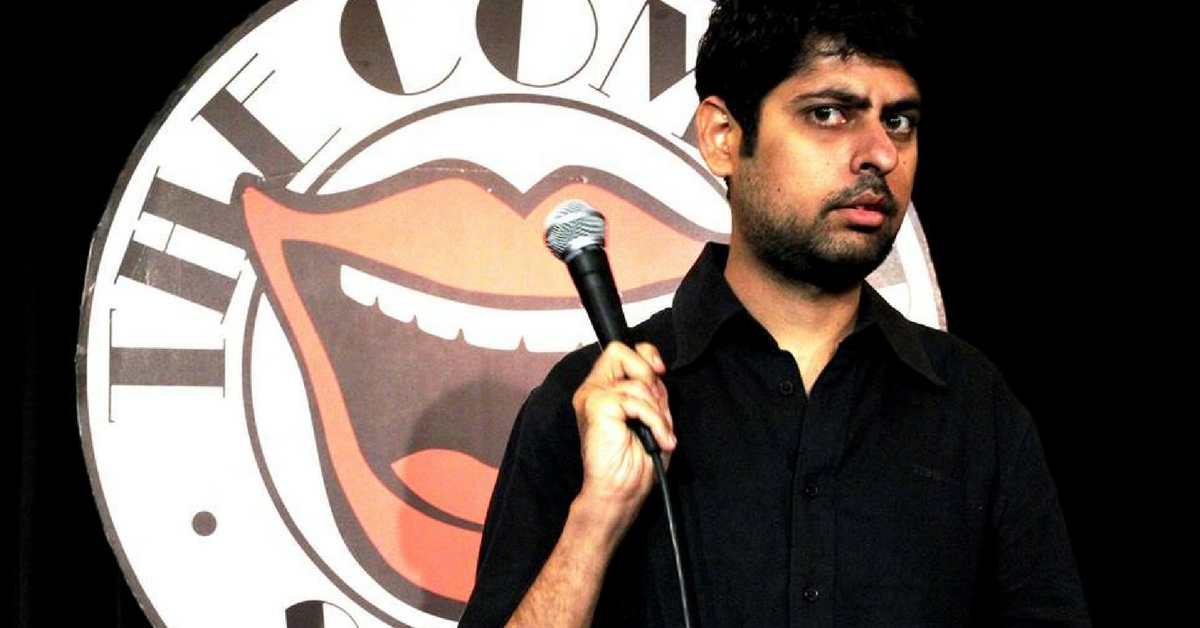 A: I was in this huge office in Pune – a company called Kanbay – and it was a good company; lots of perks and nice colleagues. I remember seeing my seniors in the company – people who had joined it say 10 years ago – and I saw their lives. I figured this is who I will be 10 years on. Because a life in codes can be predicted easily. All of the seniors had a similar car, they dressed the same, their kids went to the same school – it all was somehow depressing for me. So I decided to find a way to get out of this.
The decision was not difficult because I knew that if I fail, I have a BTech degree to fall back on. Or I could write some exam and go do my higher studies. There was never any pressure of time.
Q: Was your family supportive of this decision?
A: Absolutely. That was the greatest blessing. Both my parents were fully supportive, and in fact my father was happy that I left the boring desk job from the software company. He is an engineer too but he has always been on the field so he found the software jobs boring and restrictive.
Q: A songwriter, script writer, or a comedian – what do you recognize yourself as first. And which is your favourite thing to do among these?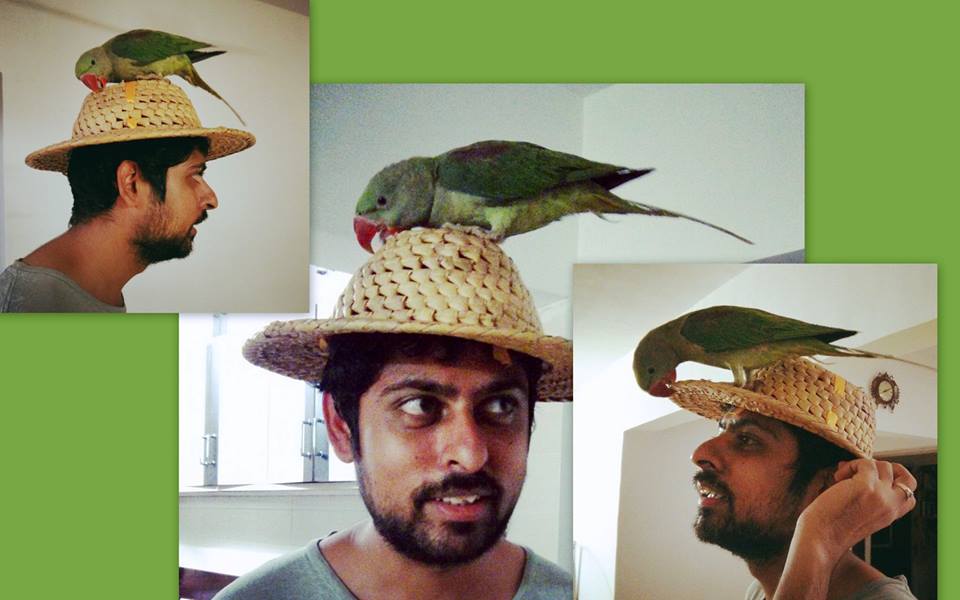 A: I have no idea who I am out of these three. I guess am just a writer who chooses different mediums to explore writing. My favourite is still standup comedy because it gives me an instant, direct connection with the audience. There's no friction loss, reinterpretation of what I've written (through music or film lens/editing) – so the satisfaction is of a purer grade.
Q: You were one of the few comedians who spoke about the TVF allegations instantly after they came in. But what do think about the overall silence in the standup comedians' community which is usually the first to speak about any other controversy?
A: I think given the seriousness of charges, initially everyone was waiting for some kind of confirmation. But once many women started coming out in open with their horror experiences with Arunabh Kumar, it became imperative to take a stand. Why some are still silent is a question they will answer the best (if they do.) I feel silence in such cases is always a mix of bro-code (a horrible fancy term for 'supporting-the-criminal'), patriarchy, fear/insecurity (of losing out on professional work in future), and ignorance.
Q: Do you think there is gender discrimination in the stand-up comedy world? Is there anything women comediennes can do to counter this?
A: There's gender discrimination in EVERYTHING. Every field of Indian industries (if not every field in the entire world) is infested with patriarchy. The world's first and strongest religion is patriarchy and its followers sometimes don't even know that they are devouts. So yes, there's gender discrimination in comedy because comedians come from the same society that is rich with such biases.
Women comedians have a long and big struggle ahead – again, just like in every other field – but I'm very hopeful because they all are so aware of the situation and can group together to change mindsets and behaviours. Comics like Aditi Mittal & Radhika Vaz have always been very vocal, even before the Arunabh case came.
Q: Both films and standup comedy have the capability of allowing their makers to raise their voices about the social and political environment in the country. Would it be right to say that you make a conscious effort to do so? If yes, will you continue doing so now that your work is highly recognized by more than just a niche section of society?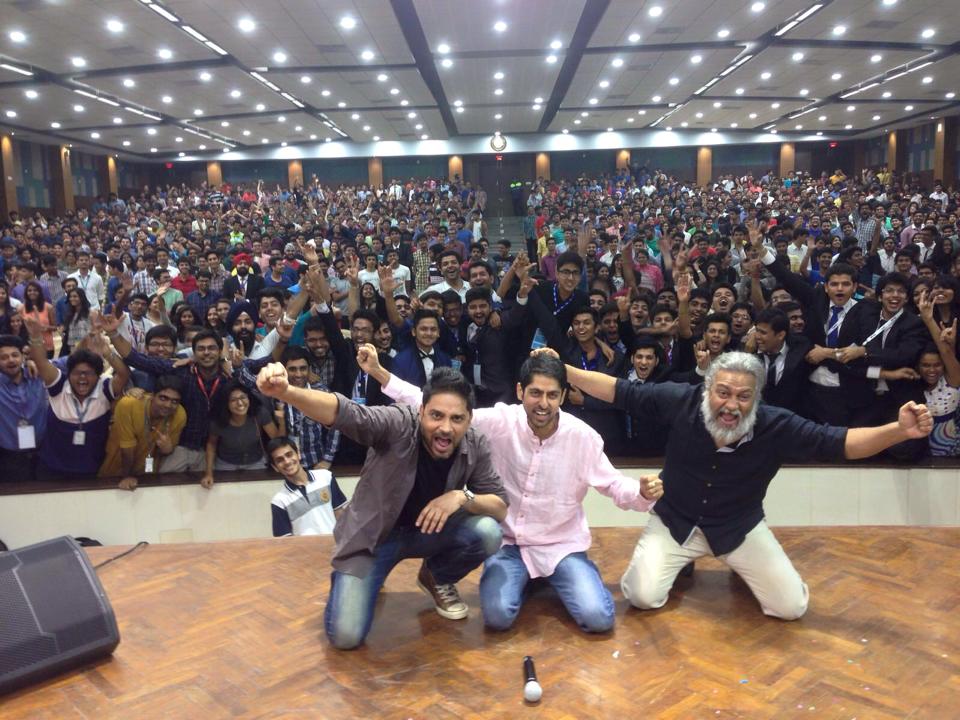 A: I think my writing is socially, politically charged not because of a conscious effort to bring that in but because it's part of my worldview, my politics. It's highly opinionated, influenced by the world we live in, and that's why sometimes I can be completely wrong too. But I feel any artist who has a mic or pen or brush or an instrument in today's times is required to document the turbulence through his/her art.
And sure, the idea is to reach more people and stay the same.
Q: You have been known for giving shape to your work based on your roots and surroundings. How was the Masaan seed sown in the first place?
A: Masaan started as a short film script written by Neeraj Ghaywan. He showed it to me and we decided to expand it into a full-length film.
Q: Share what the Indian film industry looks like from the inside, from the view of a software engineer and an outsider?
A: The industry, because it's an unorganised space, full of people who have struggled to reach here – sometimes have fought with their families to convince them to let them do it – is an eclectic place driven by egos. The sense of self is very prominent in everybody you meet because it's a place run by faces on posters. Sometimes it gets difficult to deal with people because in spite of all the talent, the insecurity is the first emotion they emanate and permanently carry on their shoulders. But as an observer, as long as you are aware that all of it is just to make a film (and not a life-saving drug) – it becomes fun to watch. As Ghalib said – Baazeecha-e-atfal hai, duniya mere aage.
Q: Do you think there has been a change in the way comedy is perceived these days? Have you come across instances when people were accepting towards jokes even if they did not agree with your viewpoint?
A: Yes, many times. And the onus is on the comedians/comedy to break through. To write jokes that are so good that even the person the joke is directed at doesn't feel offended, and probably praises it.
Q: What was the inspiration behind Moh moh ke dhage? And which is your favourite song written by you till date, other than Moh Moh.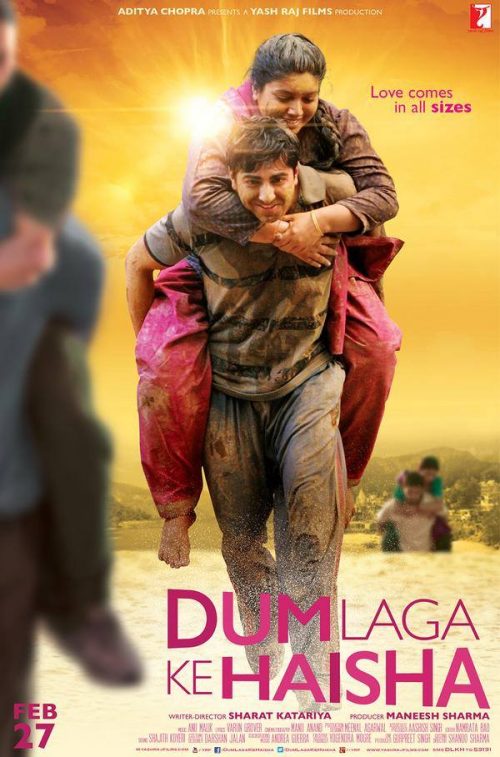 A: The inspiration for a film song is always the script. Sharat Katariya's script had that lovely moment and then Anu Malik gave a fantastic tune so my job became easier. My other favourite songs are – 'Kaala re' from Gangs of Wasseypur, 'Kaanpoora' from Katiyabaaz, and 'Aaj laagi' from Ankhon Dekhi.
Q: How did Aisi Taisi Democracy happen, given that all three of you lead hectic lives and coming together would be difficult?
A: It just happened. Me and Sanjay Rajoura wanted to do a show together and Sanjay asked Rahul if he'd like to join us on stage and play some songs. We didn't have any long-term plans but all of us enjoyed it and the audience loved it so we continued. Finding time is always a struggle but somehow we do.
Q: A lot of your work as a stand-up comedian focusses on socio-political issues in the country – things that are going wrong. Which is awesome. But what would a comedian say if he had to speak about all the positives in the country?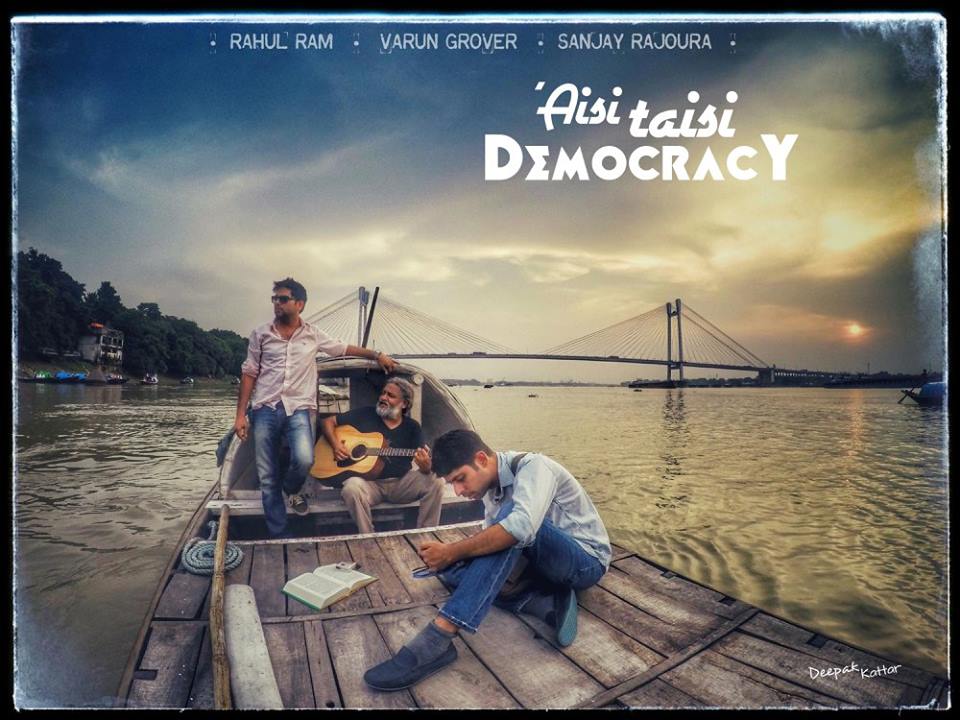 A: I don't think comedy is about the positives. It's a sad truth and it makes comedians the villains for a majority of people ('Tum log kabhi taareef nahin kar sakte kya?'). Of course there are many positives in the country on a daily basis (The Better India reports them regularly and it's such a relief) but comedy is about pointing out the flaws. As a comedian, my only allegiance is to the joke. And all jokes, no matter how innocuous, have the potential to offend somebody. I will speak about the positives but not as a comedian.
Q: Your work has taken you to different parts of the country and abroad. Any stories or experiences that stood out for you?
A: I loved my time in Spain last year because it's such a chilled out country – music and great food. And people there are (probably) the least racist in Europe so I didn't feel intimidated like I did in France.
Q: Which was your last favourite book? And what are you reading right now?
A: My last favourite book was Kharaaman Kharaaman by Pankaj Bisht. It's a travelogue with some great insights into the history and culture of the places Pankaj Bisht visited in the last 30-40 years. All the places are within India and it was an eye-opener to find such gems about our country.
Right now I am reading Vikram Chandra's Mirrored Mind – it's a non-fiction about his journey through writing and computer codes. A perspective-altering work on how the language of computers evolved and its parallels with various writing traditions as well as old languages, especially Sanskrit poetry.
Q: From a small town to national awards and more – what would your message be for those who want to break set career paths the way you did?
A: Be honest, be self-aware, and originality will never be a problem.
Q: Do you read The Better India? What do you think about it?
A: I read it regularly and have been reading it for at least 4 years now. It's a breath of fresh air and I feel the only kind of news that matters. Best wishes to the entire team.
Like this story? Or have something to share? Write to us: contact@thebetterindia.com, or connect with us on Facebook and Twitter.
NEW: Click here to get positive news on WhatsApp!
We bring stories straight from the heart of India, to inspire millions and create a wave of impact. Our positive movement is growing bigger everyday, and we would love for you to join it.
Please contribute whatever you can, every little penny helps our team in bringing you more stories that support dreams and spread hope.