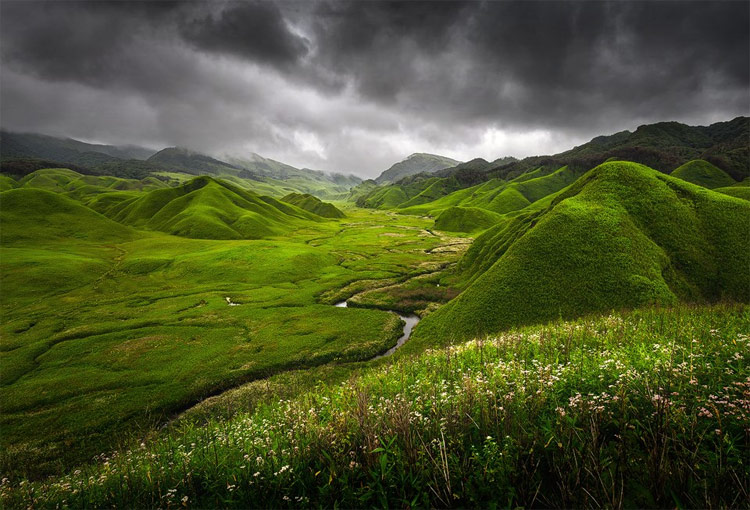 These undeniably spectacular images were the award-winning entries at a series of online photography contests organised by a Kerala-based NGO, Immagine.
A Kerala-based NGO, Immagine, started off in 2011 as a Facebook page to encourage beginners in photography. The name 'Immagine' was chosen, as it means 'image' in the Italian language. With the initiative getting a great response from amateur photographers across the country, Immagine conducted a series of workshops as well as 30 online photography contests.
The theme of each of these online photography contests was an Indian state, with each photographer (from India as well as from abroad) expressing his/her own perspective of the state through the contributions.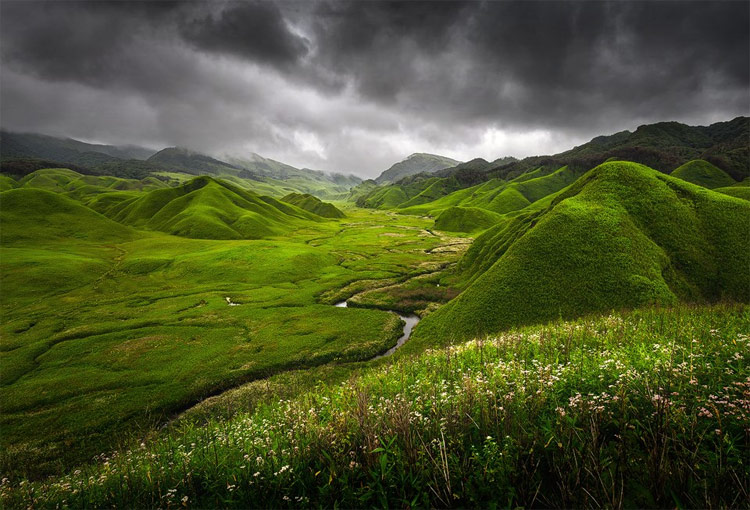 Eden of North East: The Dzukou Valley on the border of Nagaland and Manipur.
Photographer: Dhrubajyoti Debnath, Dharmanagar, Tripura
The winning photos were then compiled into a stunning picture book, India Weaved in Frames (a major share of the proceeds from the sales of this book goes towards the welfare of underprivileged children). Each image in this book comes with a write-up that gives readers a glimpse of the natural or cultural heritage of the state.
Showcased below are 30 winning snapshots representing each state of India. Scroll down to explore the wonder that is India and let us know which one is your favourite!
1. Veins of Lava, Andhra Pradesh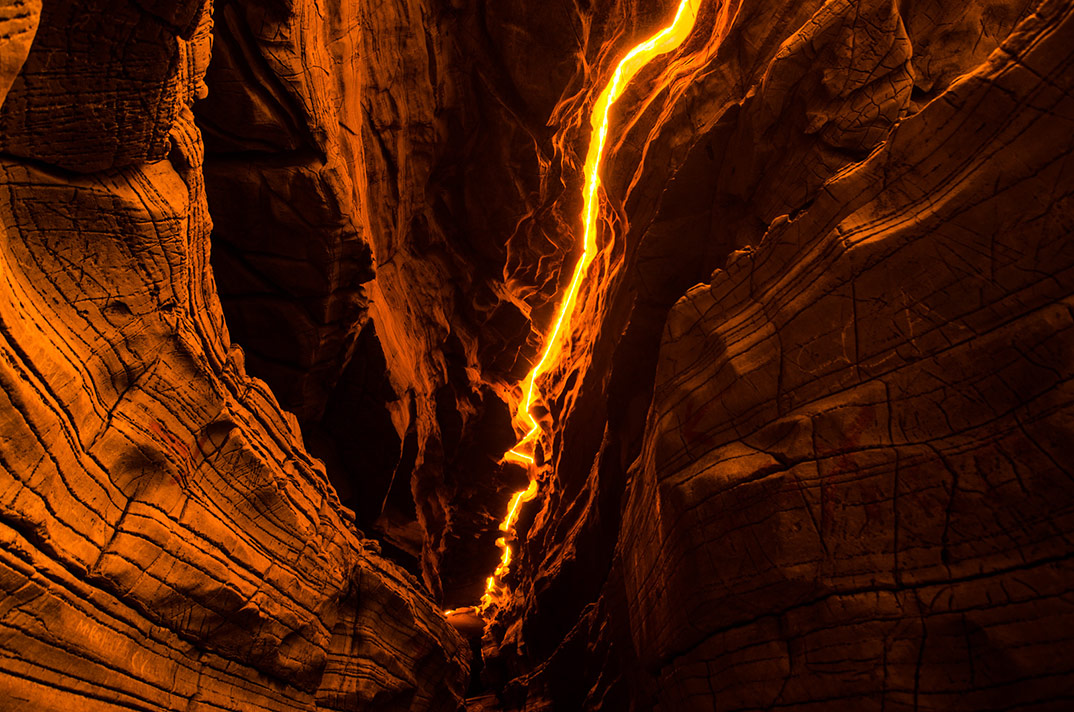 Photographer: Adithya Anand, Dandeli, Karnataka
Description: Located at Belum Village in Kurnool district, Belum Caves, the second largest cave in the Indian subcontinent and the longest in the plains of India, was formed by the constant flow of underground water. This natural underground cave has long passages, spacious chambers, fresh water galleries and siphons.
2. The Pride, Arunachal Pradesh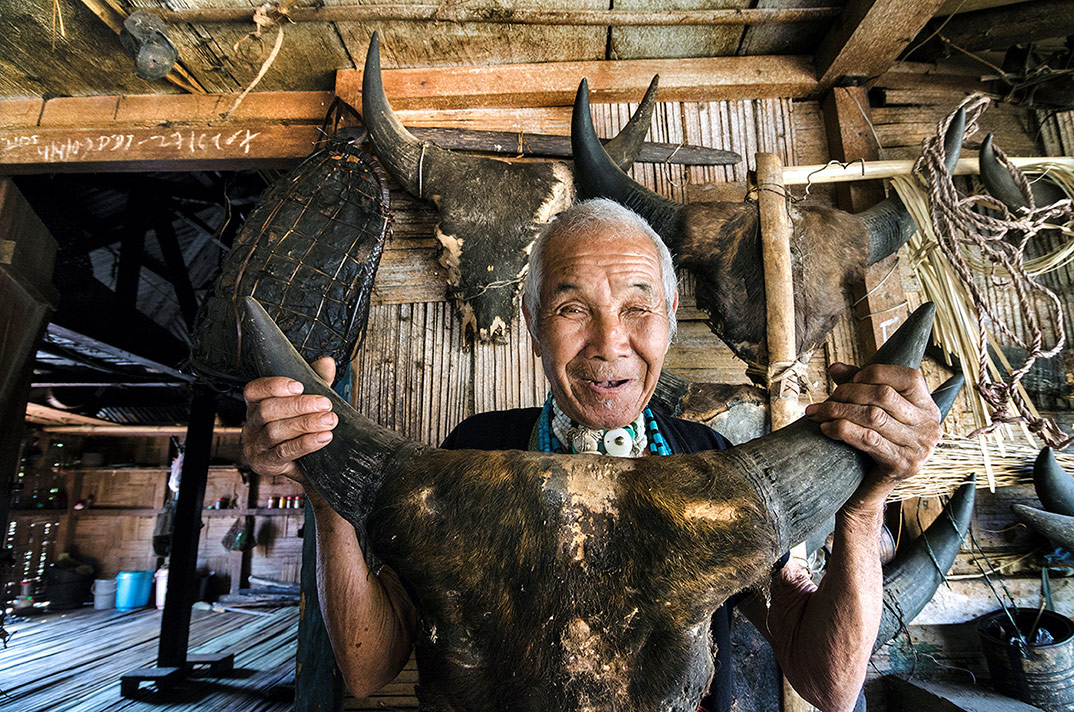 Photographer: Puranjit Gangopadhyay, Kolkata, West Bengal
Description: The Adi, or Bangni-Bokar Lhoba hill tribe's reputation as fierce warriors, and the inhospitable terrain in which they live, have ensured the survival of Adi culture for centuries. They still enjoy relative control over their ancient habitat means for social and cultural survival than the other tribal groups in the world.
3. My Hidden Eye, Assam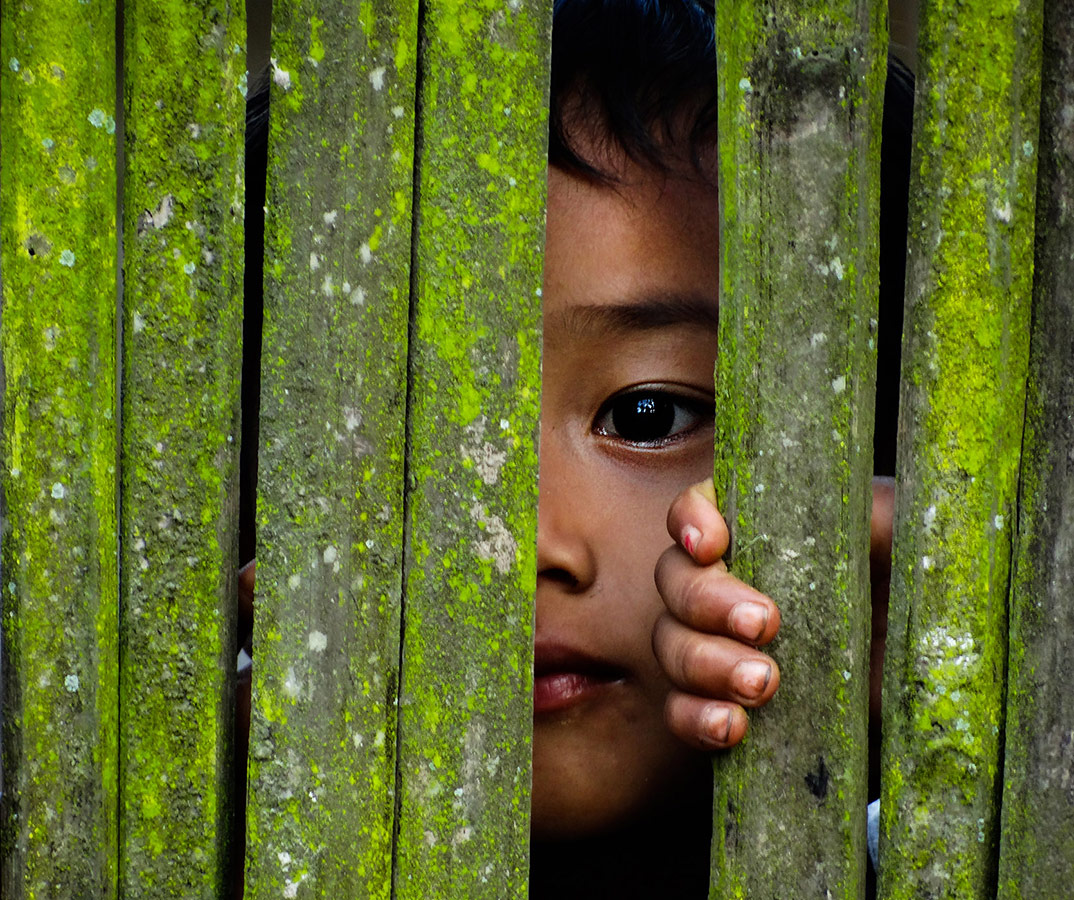 Photographer: Krishna Chauhan, Guwahati, Assam
Description: An ideal meeting ground for diverse races, Assam is home to streams of human waves carrying with them distinct cultures and trends of civilization. Austro-Asiatics, Negritos, Dravidians, Alpines, Indo-mongoloids, Tibeto-Burmese and Aryans penetrated into Assam through different routes and contributed towards the unique fusion of a new community, the Assamese.
4. When Faith Triumphs Fear, Bihar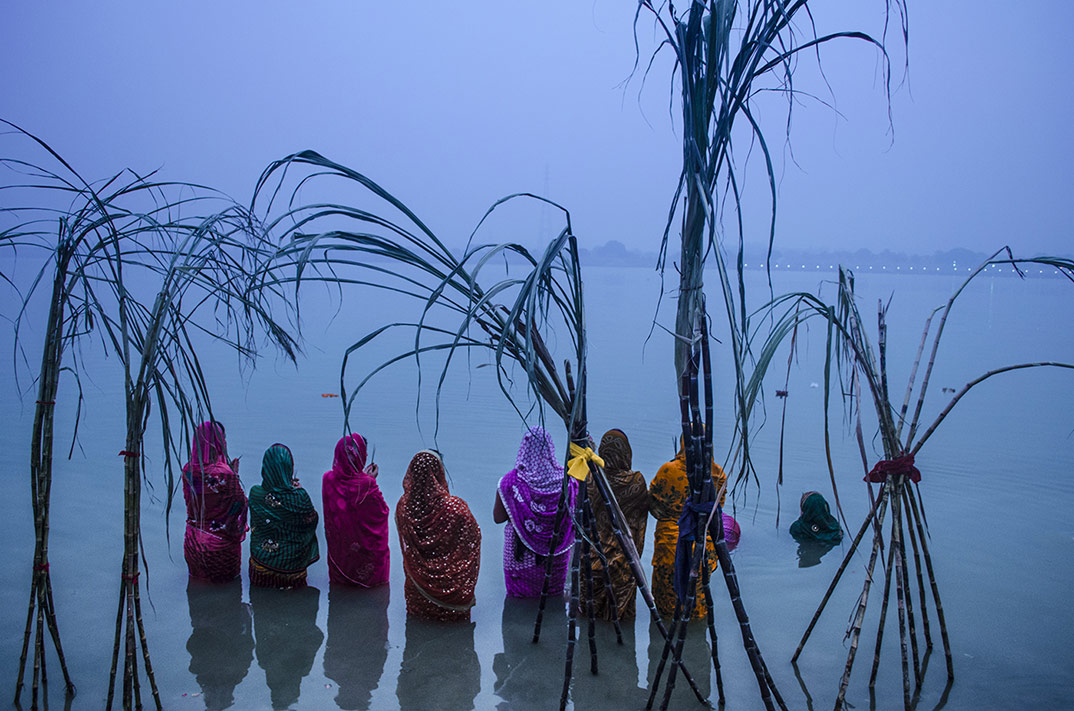 Photographer: Arup Acharjee, Durgapur, West Bengal
Description: Chhath, an antique Hindu festival celebrated annually is dedicated to the God of energy, also known as Dala Chhath or Surya Shashti. People celebrate this festival to offer thanks to Lord Surya for blessing the life forms on earth.
5. Golden Chedi, Chattisgarh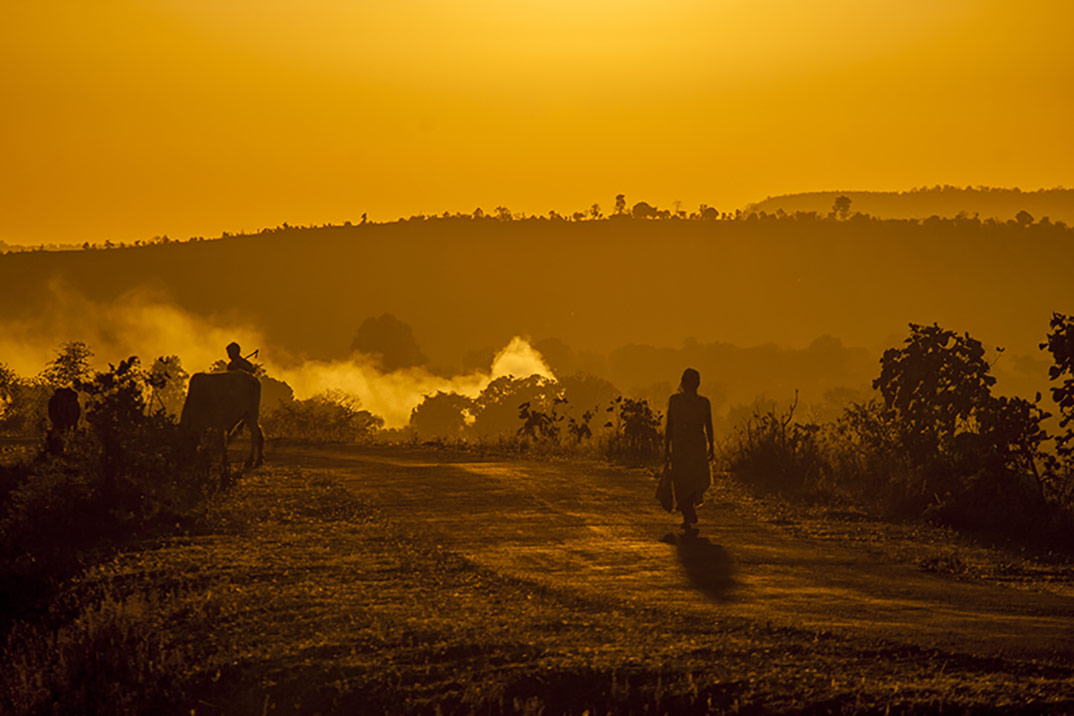 Photographer: Pingal Chanda, Chirimiri, Chhattisgarh
Description: Chirmiri, a town renowned for the coalmines, appears to be eternally struck in spring by the rolling hills, covered in dense vegetation with a number of animated buildings cluttering its hilltops. The hill station has developed a vibrant cultural ethos, which absorbs influences from the country while preserving the local cultural identity.
6. The Oneness, Delhi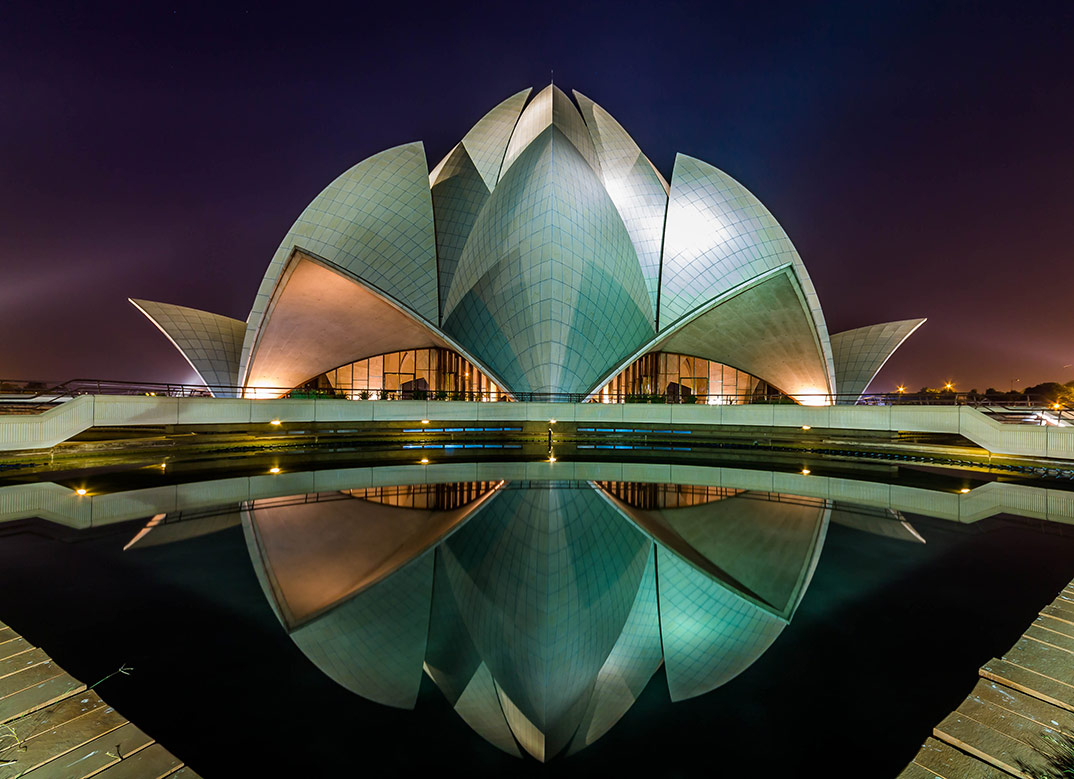 Photographer: Akhil Kabu, Baramulla, Jammu & Kashmir
Description: Designed by Iranian-Canadian architect Fariburz Sahba in 1986, the Bahai temple is a wonderful place to enjoy silence – a rare experience in Delhi. Styled after a lotus flower, the temple was created to bring all the faiths together to promote the teachings of the Bahá'í Faith, especially its tenets of the Oneness of God, the Oneness of Religions, and the Oneness of Mankind.
7. Setting Another Goal. Dreaming Another Dream, Goa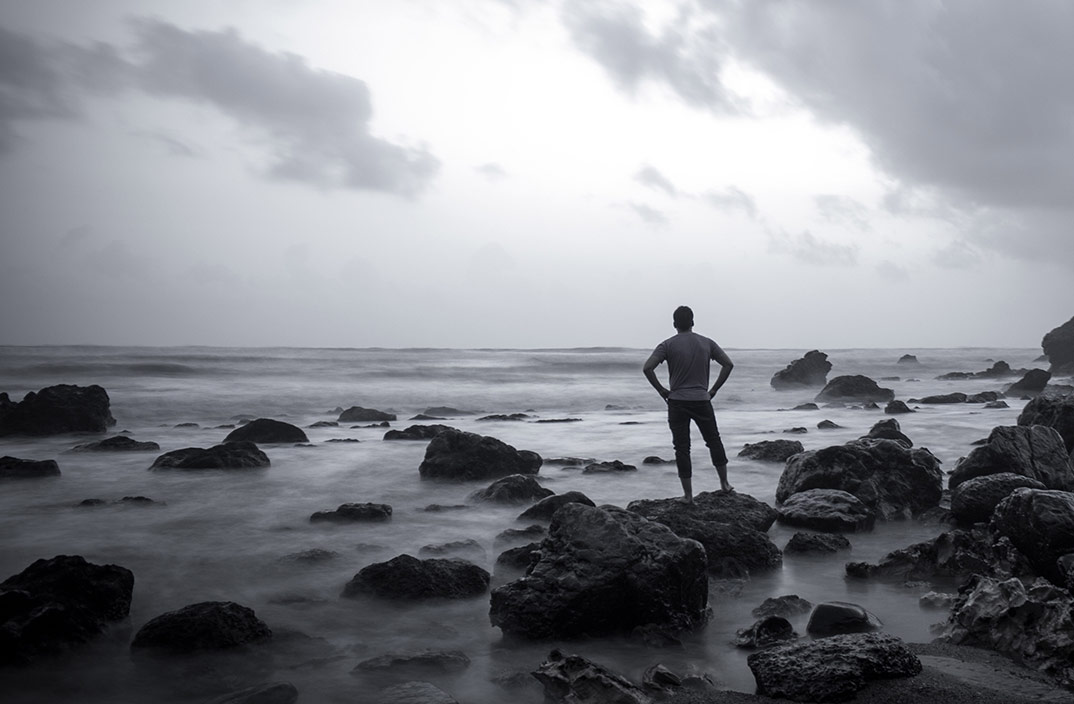 Photographer: Mayank Singh, Delhi
Description: Swaying palms, white sands and sparkling waters: the three essential elements that make the Anjuna beach of Goa. Dear old Anjuna has been a stalwart of the hippie scene since the 1960s and still drags out the sarongs and sandalwood each Wednesday (in season) for its famous – and once infamous – flea market.
8. Shadow of Darkness, Gujarat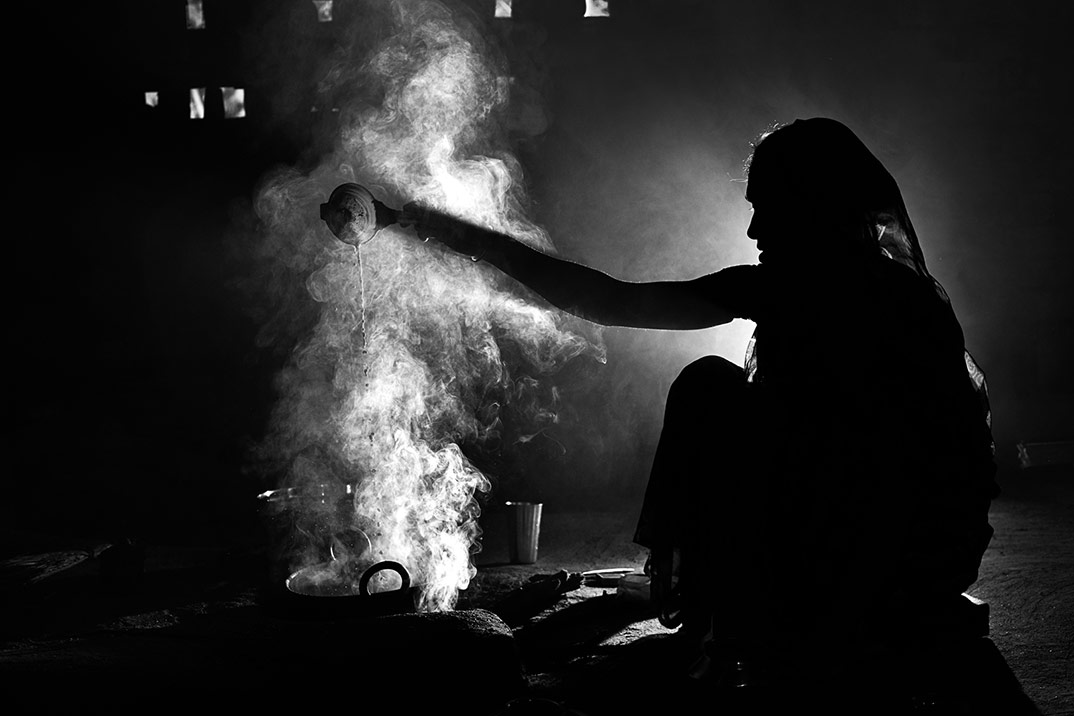 Photographer: Kalu Vajabhai Bharwad, Vadodara, Gujarat
Description: In Gujarat, one can look forward to a tasty smorgasbord of regionally distinct creations, each with their own traditional preparation techniques and presentation styles – like a traditional 'Gujarati Thali' consisting of dal (lentils), roti, rice and vegetables apart from salads, farsan and sweet dish followed by chaas, which forms the morning meal.
9. Savouring Childhood. Savouring Life, Haryana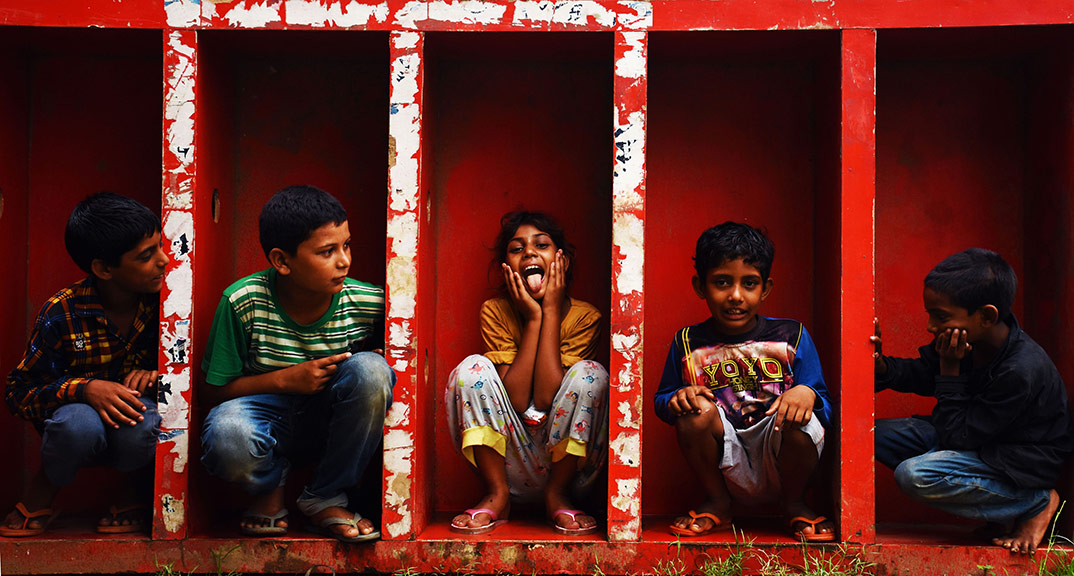 Photographer: Mona Singh, Delhi
Description: Haryana has the dubious distinction of having the worst male-female sex ratio among all states. This could be the reason why the Government of India has chosen Haryana to launch the nationwide 'Beti Bachao-Beti Padhao' campaign for the girl child and against female foeticide.
10. Moonlit Middle Land, Himachal Pradesh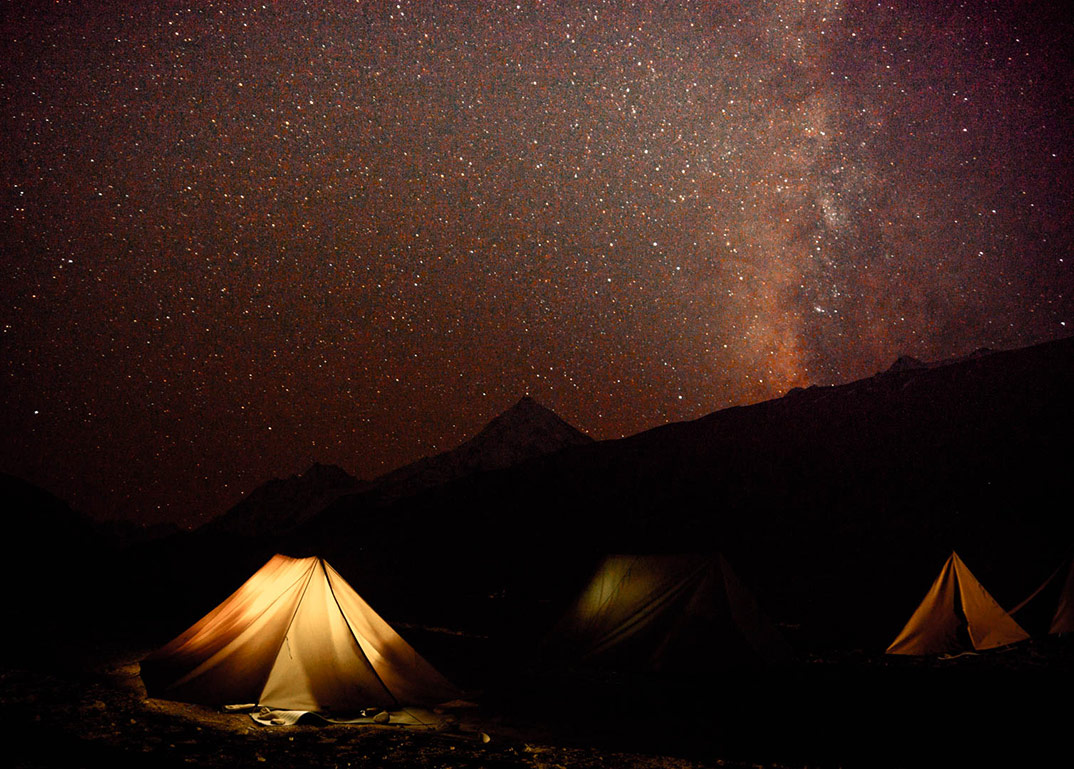 Photographer: Sudhakar Bichali, Hyderabad, Telangana
Description: Separated from the fertile Lahaul by the soaring 4,551m Kunzum La, Spiti is another chunk of Tibet marooned in India. Chandratal camping site witnesses scattered hills in this serrated moonscape arrive like mirages, clusters of green barley fields below monasteries perched on crags a thousand feet above.
11. The Indus, Jammu and Kashmir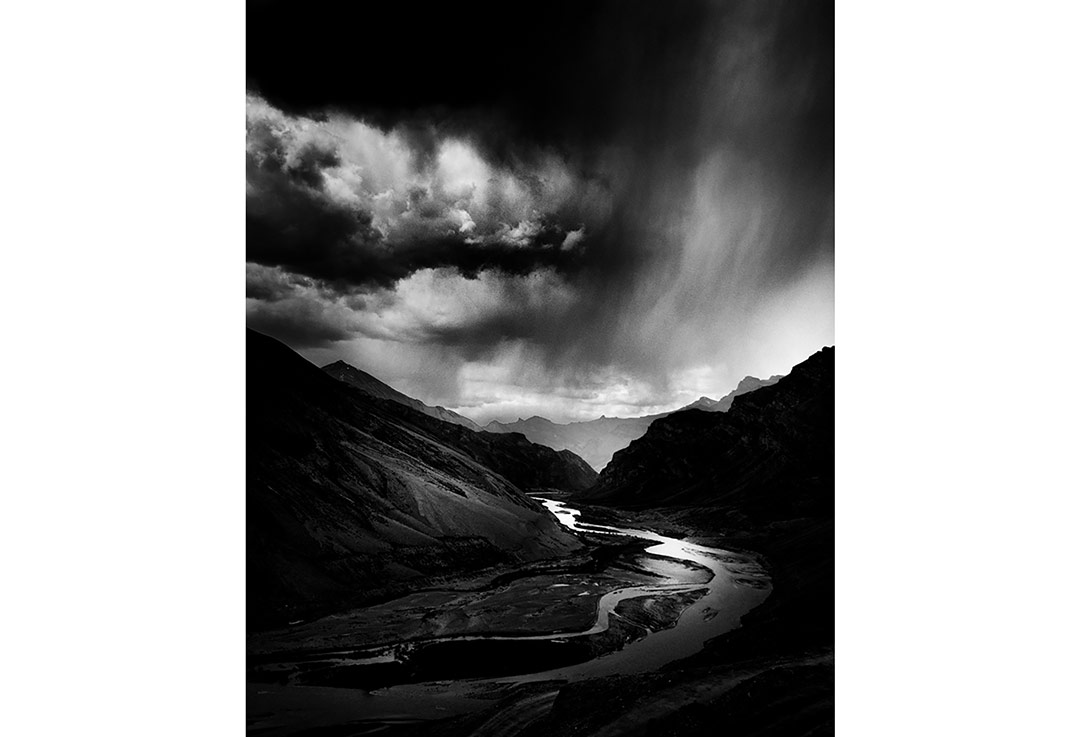 Photographer: Jayanta Roy, Kolkata, West Bengal
Description: Being over 3,000m in height, Ladakh is the highest plateau region in India. The mountain ranges in this region were created over 45 million years ago. Through this region flows the Indus River, which is considered the backbone of Ladakh. The valley shown in the picture is the meeting place where the Indus meets the Zanskar, which is another important part of Ladakh.
12. Depicting Jharkhand, Jharkhand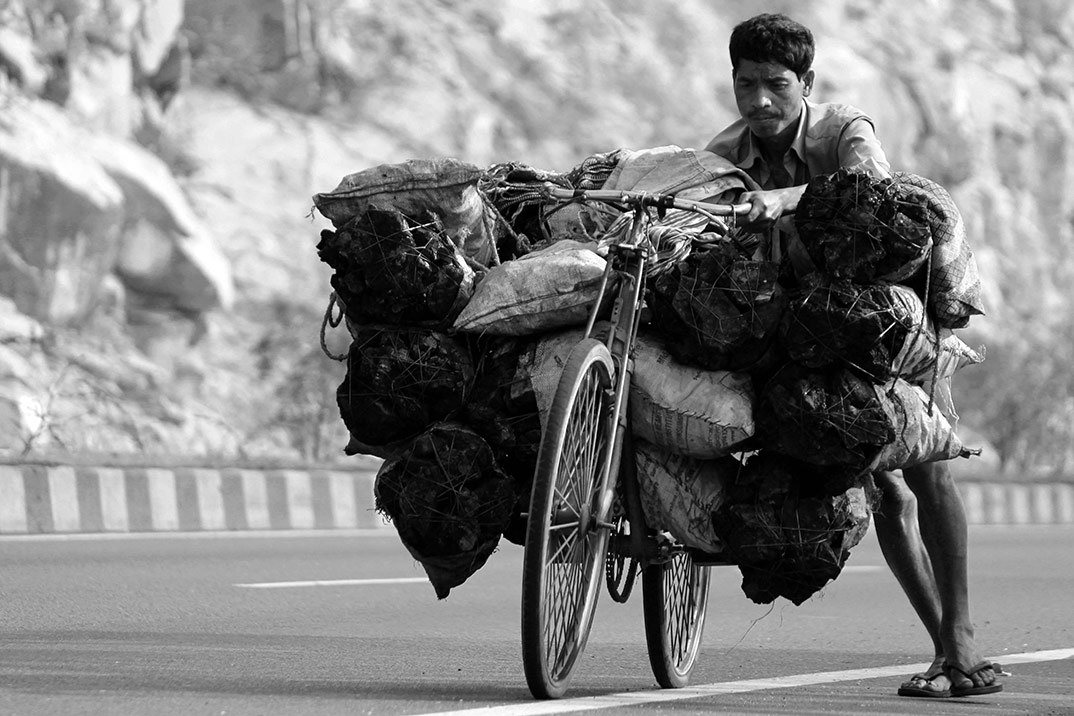 Photographer: Nishit Mani, Hazaribag, Jharkhand
Description: Coal has always run through the veins of the people of Jharkhand. Being one of the leading suppliers of coal in India, the lives of many have been dedicated for this purpose. The pure dedication and hard work of these people can be seen in plain sight.
13. The Flock Returns, Karnataka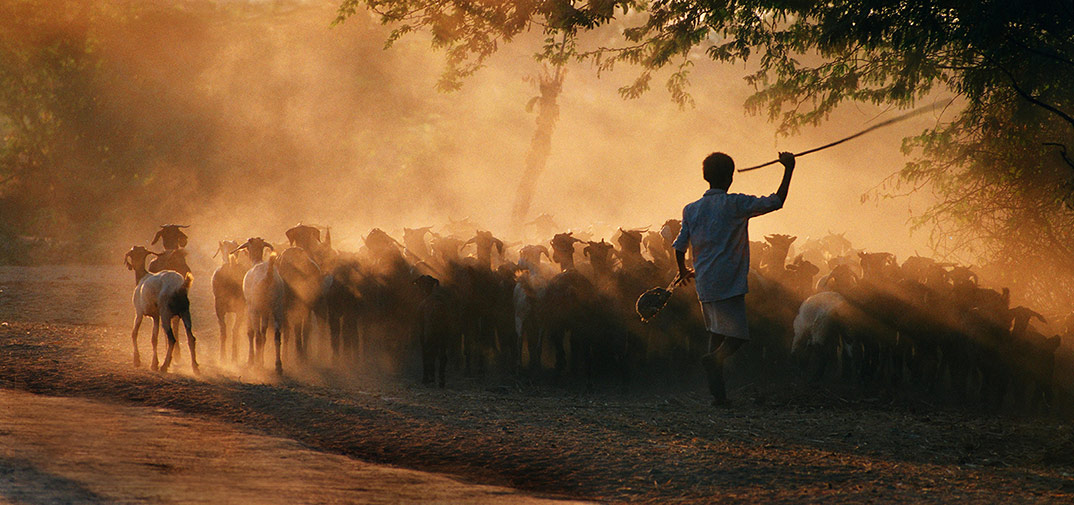 Photographer: Sathyanarayana CR, Bangalore, Karnataka
Description: Hampi was the imperial capital of Vijayanagar, a 14th century empire. The area is simply stunning and you will be in awe of the millions of boulders surrounding the area. Within this arid landscape lies a little oasis with lush palm, banana, and mango trees nestled near the river. This photograph was taken in the Hampi-Hospet Highway, just as the sun set.
14. Will Be Back, Kerala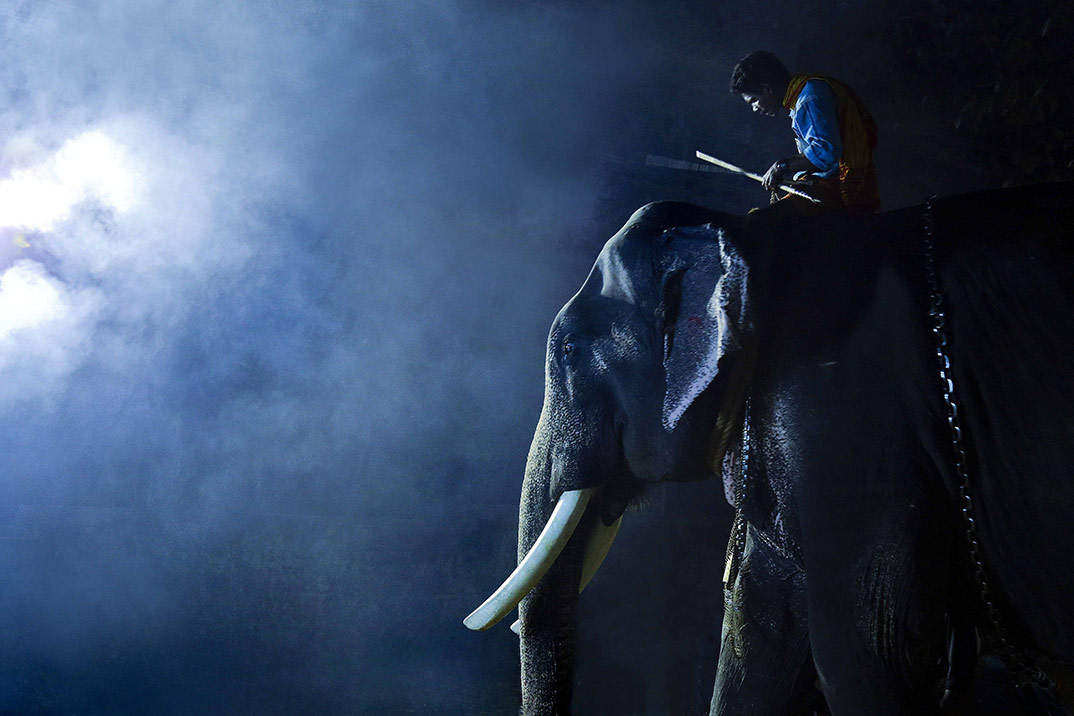 Photographer: Praveen Paul, Thrissur, Kerala
Description: No one could ever think of Kerala and not remember these majestic creatures. It is due to this that they are a part of the various festivities held here. During these festivals, the elephants are clad in caparisons (or Nettipattams), bells and many other ornaments. In temple rituals, they act as the bearers of the deity.
15. Floating Majesty, Madhya Pradesh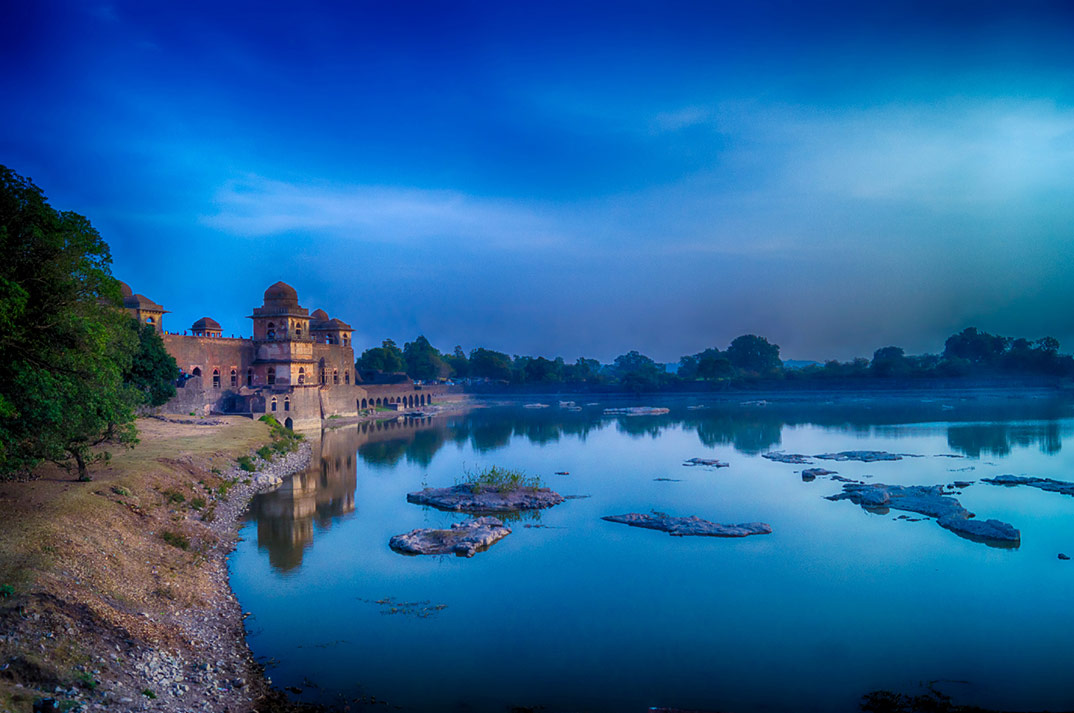 Photographer: Pushpendra Yadav, Indore Madhya Pradesh
Description: Jahaz Mahal, one of many architectural marvels of Mandu, a ruined city, showcases the grandeur of the Khilji Dynasty. The high skills of architects could easily be witnessed by looking at the structure, which was built between two artificial lakes as if a ship floating in water and thus derived its name as "Jahaz Mahal".
16. Blessing Happiness, Maharashtra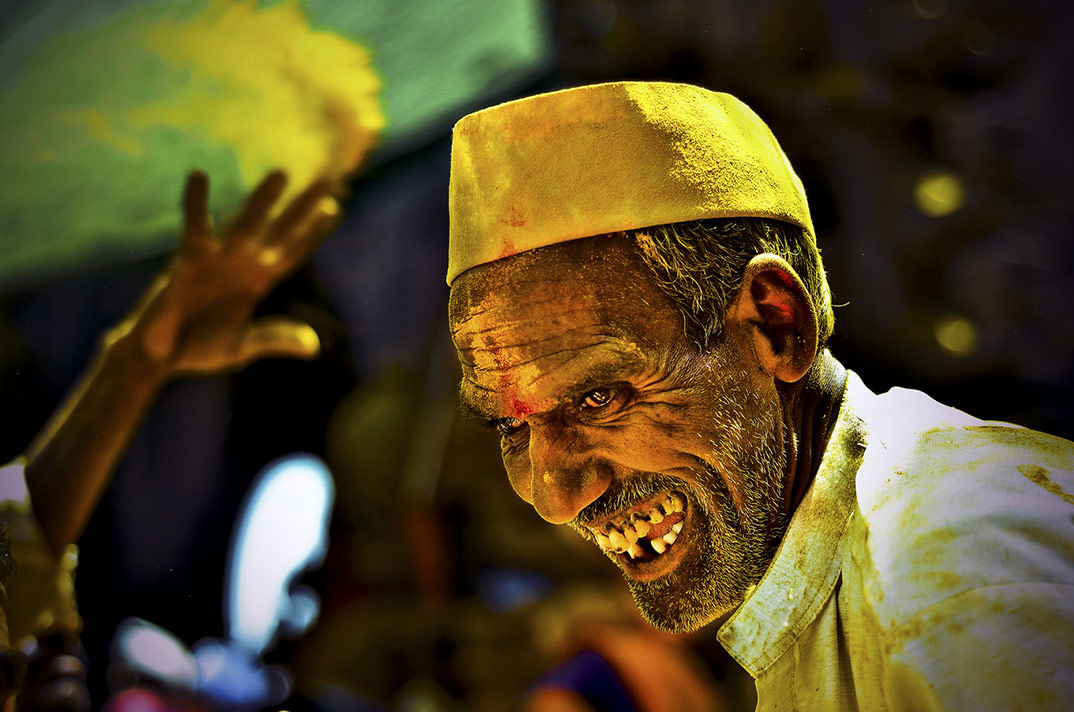 Photographer: Milind Bhimrao Shirsat, Thane, Maharashtra
Description: The Somavati Amavasya Festival at Khandoba Temple, Jejuri is famous for the offering of turmeric powder. Large amounts of Turmeric powder are thrown in and around the temple on the day. Devotees virtually bathe in yellow colour and they offer penance on the day.
17. The Khamba Thoibi, Manipur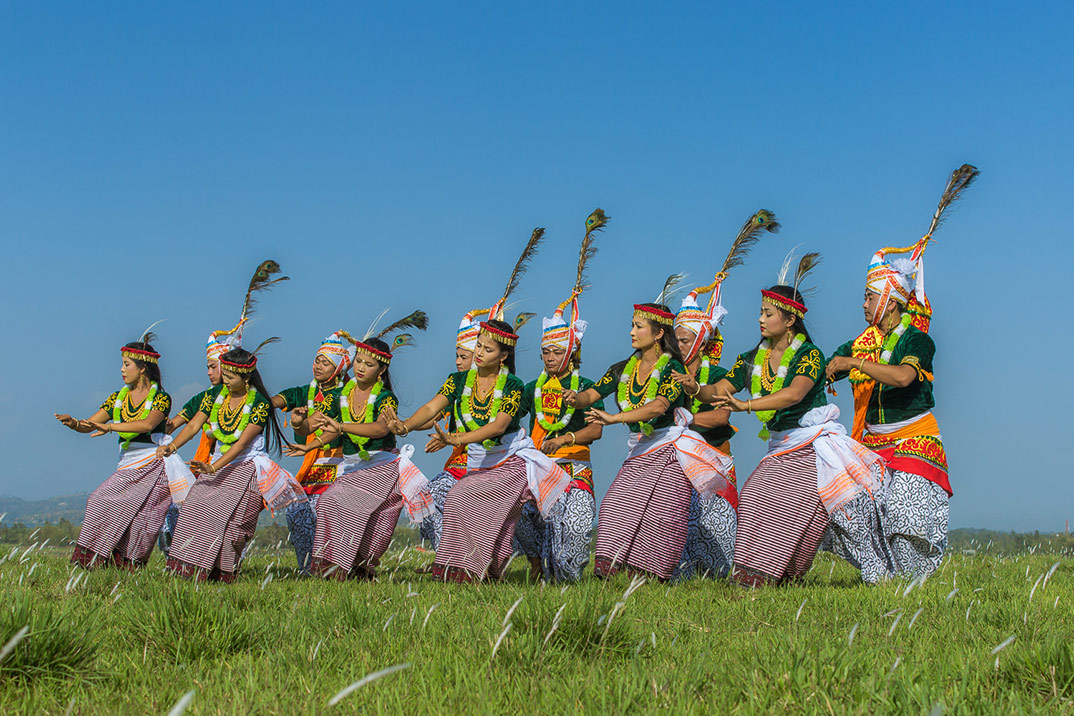 Photographer: Pintu Oinam, Imphal, Manipur
Description: Khamba Thoibi is a dance form dedicated to the sylvan deity known as Thangjing of Moirang. It depicts scenes from the local folklore featuring, Khamba and Thoibi, the hero and heroine of the Moirang village (South western Manipur) and their love story.
---
You May Like: #TravelTales: These Stunning Photos of Manipur Will Make You Want to Plan a Trip Right Away!
---
18. Matrilineal Society, Meghalaya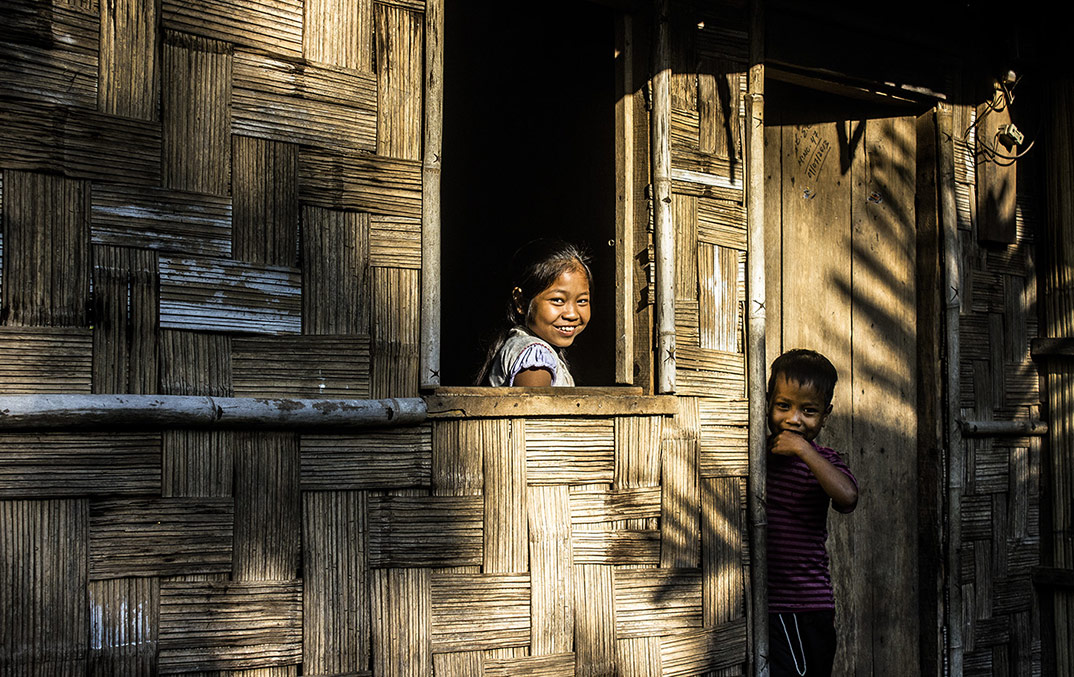 Photographer: Deepti Asthana, Delhi
Description: Known for its enhanced social status for the women folk, the Khasi and the Garo tribes of Meghalaya are one of the few societies in the world that follows a Matrilineal system where women are supposed to shoulder the responsibility of the household.
19. Enjoy the Little Things in Life, Mizoram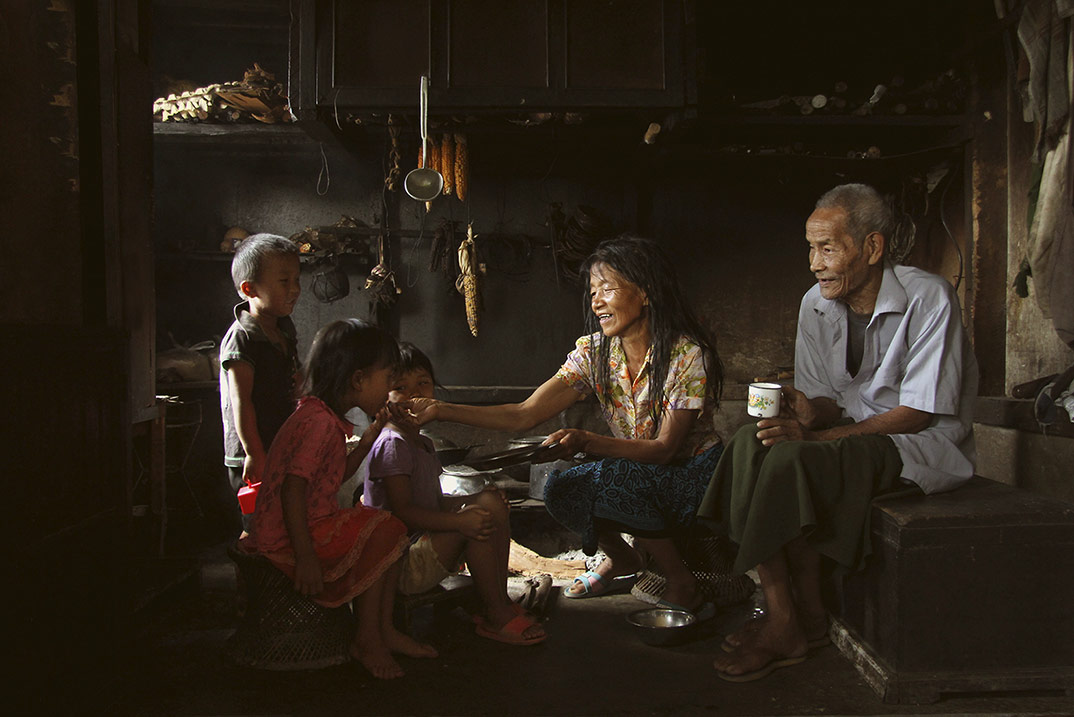 Photographer: Kevin Hangsing, Aizawl, Mizoram
Description: The Mizoram cuisine offers mainly non-vegetarian delicacies, mostly without oil. The Mizo meal includes fish dish and the popular dishes are Misa Mach Poora, Panch Phoron Taarkari, which is actually a grilled preparation of shrimps, dal with eggs, Poora Mach and Koat Pitha.
20. Warriors Within, Nagaland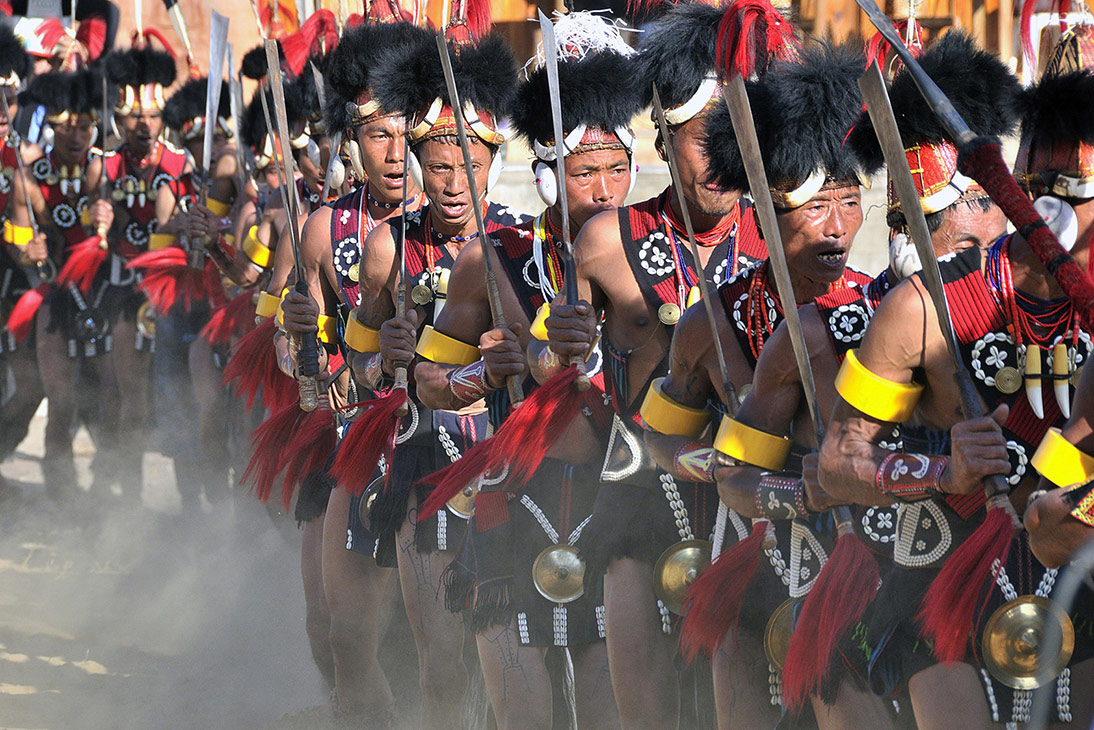 Photographer: Biswajit Patra, Kolkata, West Bengal
Description: Known as head hunters of North East India, the Konyak tribes of Nagaland are recognised among other Nagas by their facial tattoos. They are famous for their love of war, culture and attires and disciplined community life.
21. Guided by the Rays, Odisha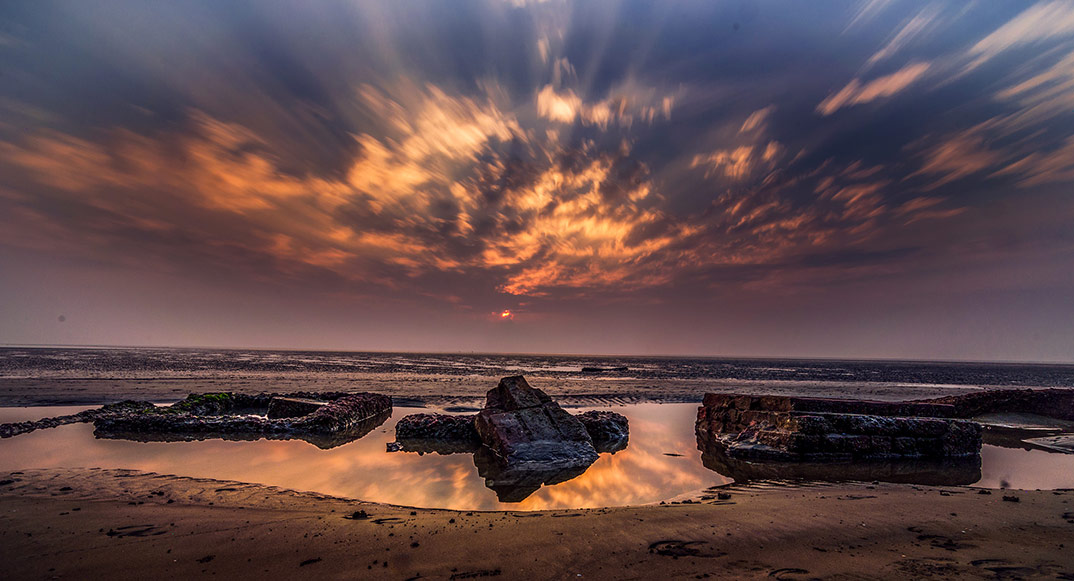 Photographer: Tushar Khandelwal, Dhanbad, Jharkhand
Description: Chandipur Beach at Balasore is famous for the unusual behaviour during the ebb tide. The coast increases max up to 4 km. For its scenic sunrise, we can say, it satisfies the tagline of Ministry of Tourism, Govt of Odisha – Scenic, Serene and Sublime.
22. Power of Faith, Punjab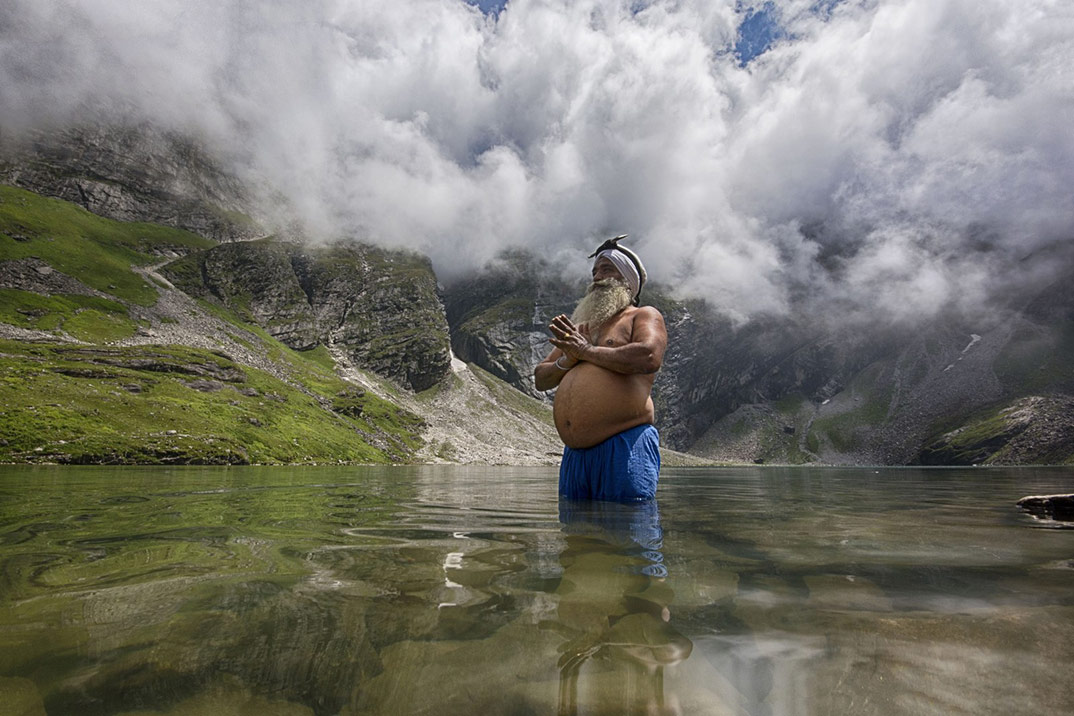 Photographer: Umesh Dattaram Daundkar, Mumbai, Maharashtra
Description: A Sikh, means disciple in Punjabi language, is a follower of Sikhism and is fondly called as Sardarji. Sikhism is the most practiced faith in Punjab and above half of the population belongs to the Sikh faith. The Sikh devotee on the photograph is performing rituals at Hemkund Sahib, Uttarakhand, which is a holy pilgrimage site for the Sikhs of Punjab as well as all across the globe.
23. Rural Reflection: Making Diyas, Rajasthan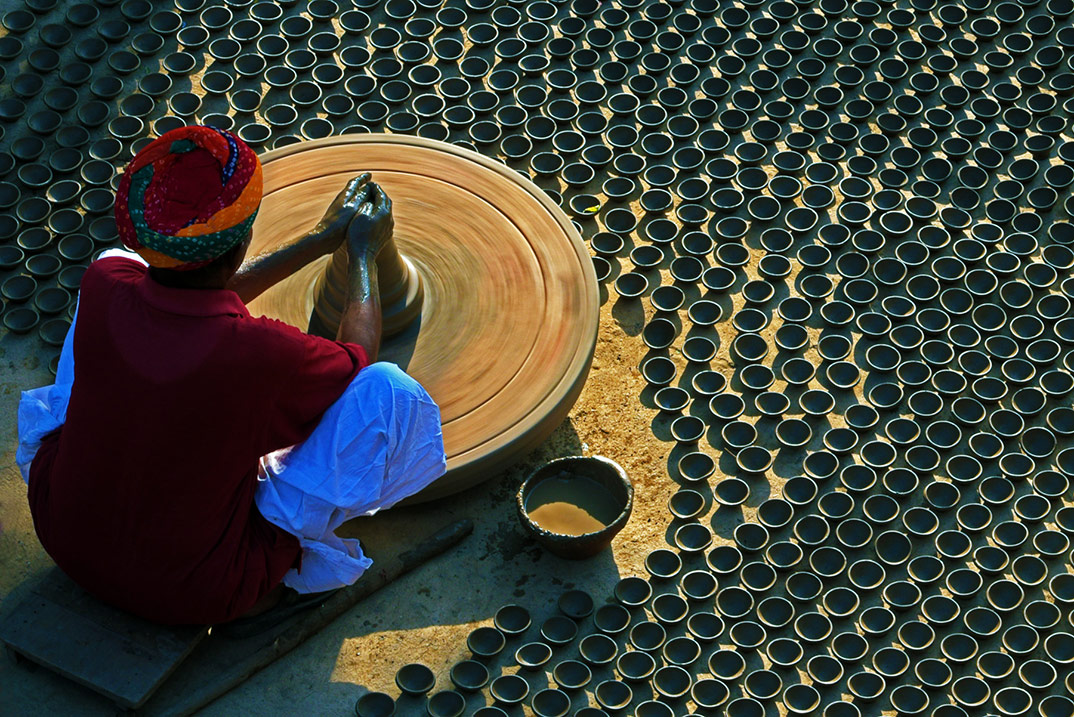 Photographer: Manish Kachhawaha, Jodhpur, Rajasthan
Description: Sparsely populated Rajasthan always looks for any excuse to assemble and celebrate together. Though Diwali is a pan-Indian festival 'the diya of Rajasthan' always holds a distinct place in the Puja Bazzar, all across India for its intricate hand-crafted design.
24. Mystically Modern, Sikkim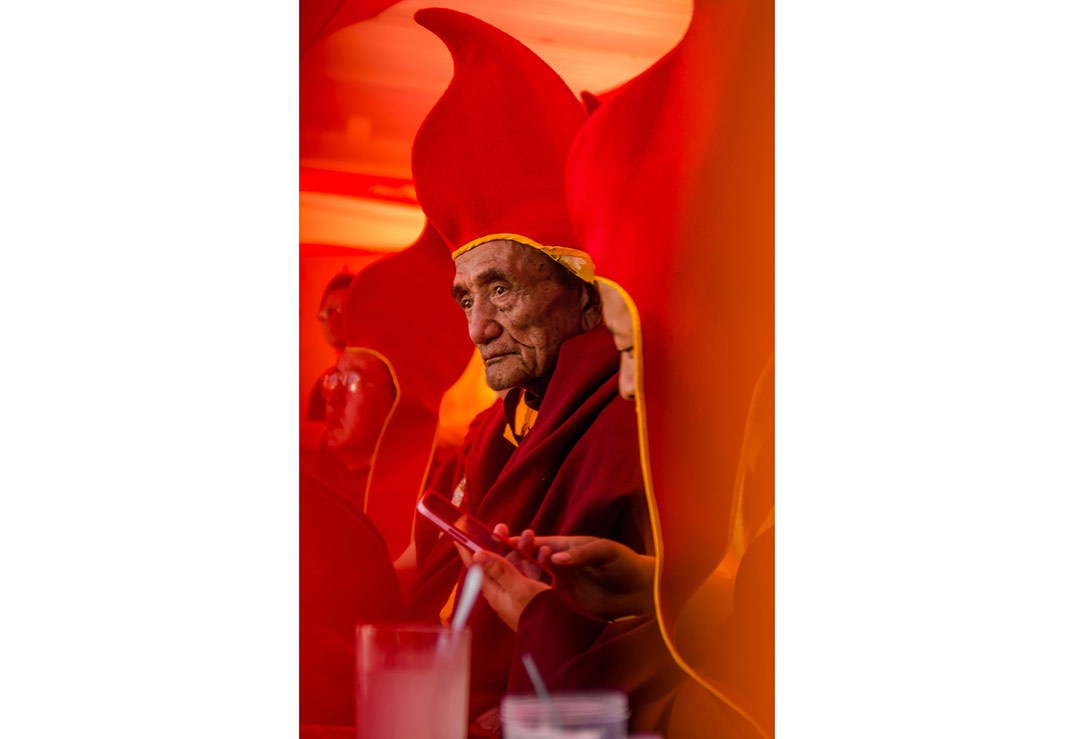 Photographer: Phurba Thendup Bhutia, Gangtok, Sikkim
Description: A still from the holy ceremony from the Enchey Monastry, Gangtok. The site on which the monastery stands is believed to be blessed by the famous tantric master Druptob Karpo. It is said that this revered tantric who had flying prowess, flew to this site from Maenam Hill in south Sikkim and built a small hermitage. In the mid-nineteenth century, the monastery was constructed in the shape of a Chinese Pagoda.
25. Happy Swing, Tamil Nadu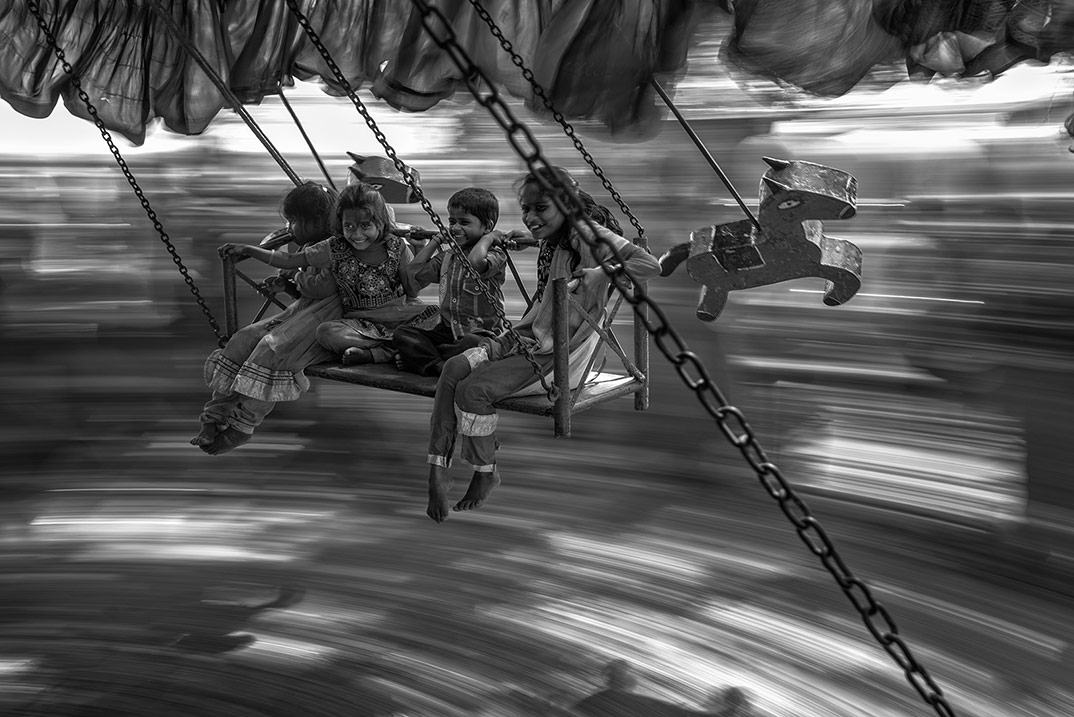 Photographer: Ravikanth Kurma, Jaggannapeta, Andhra Pradesh
Description: Famous for its annual festival of transgender and transvestite individuals, Koovagam is a village in the Ulundurpettai taluk in Villupuram district, Tamil Nadu. The festival lasts for 18 days in April-May and the picture shows kids enjoying a ride in the spinning swing amidst the heavily crowded festival.
26. Longing for Lullaby, Telangana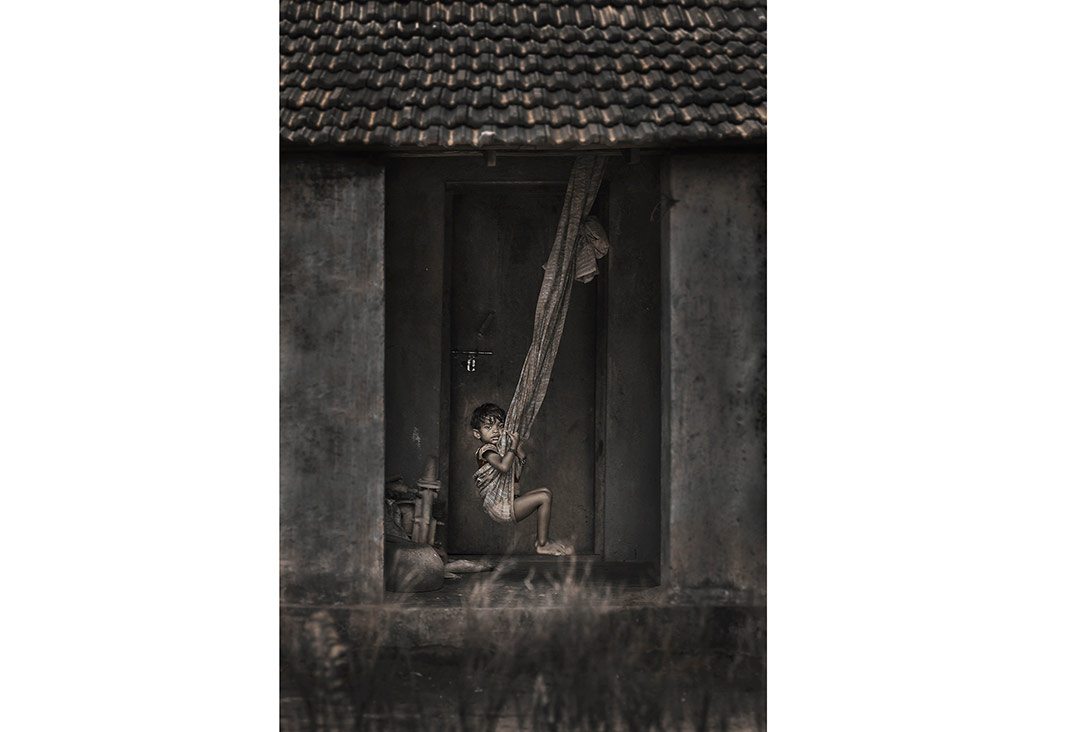 Photographer: Aditya Siva, Hyderabad, Telangana
Description: A frame from one of the villages in Medak district of Telangana state to showcase childhood days at a glance. Though various NGOs and Telugu film stars have adapted villages to make them stand of their own, visible change in their life is yet to be seen.
27. Pride of Tripura, Tripura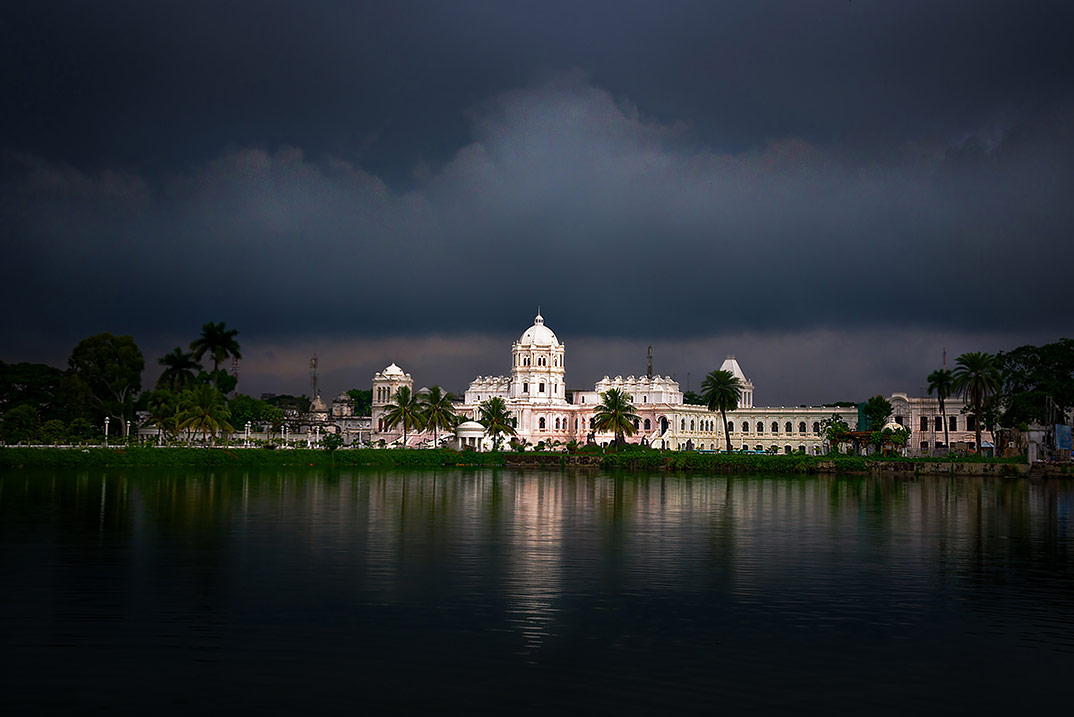 Photographer: Chandrajit Bhattacharjee, Dharmanagar, Tripura
Description: The Ujjayanta Palace, white grandeur building used to serve as the royal palace and legislative assembly until 2001 and witnessed the rise and fall of the British as well as the Democracy and Communism. Built in the Indo-Saracenic style and inspired by the Mughal Architecture, its name was coined by Gurudev Ravindranath Tagore.
28. Incredible Barsana. Incredible India, Uttar Pradesh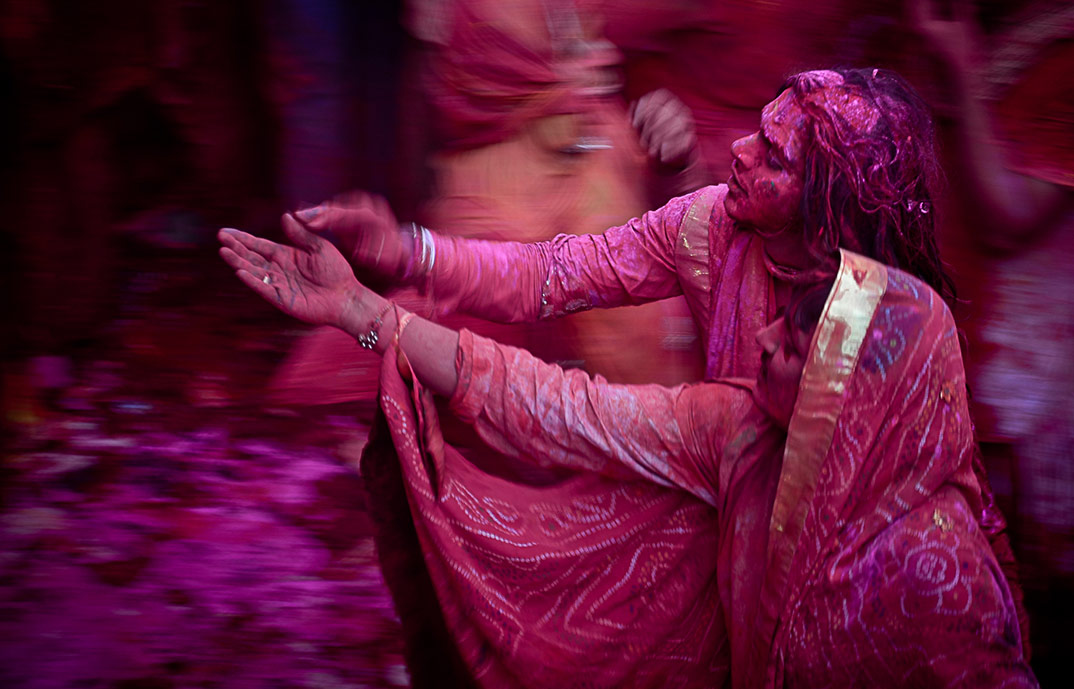 Photographer: Ravindra Kumar Tanwar, Delhi
Description: Barsana, the birth place of Radha, Lord Krishna's beloved attracts a large number of visitors each year when it celebrates Holi. This picture is about a divine moment in a temple of Barsana where these men were deeply involved while portraying Krishna and Radha enjoying the colourful festival.
29. The Warm Blanket, Uttarakhand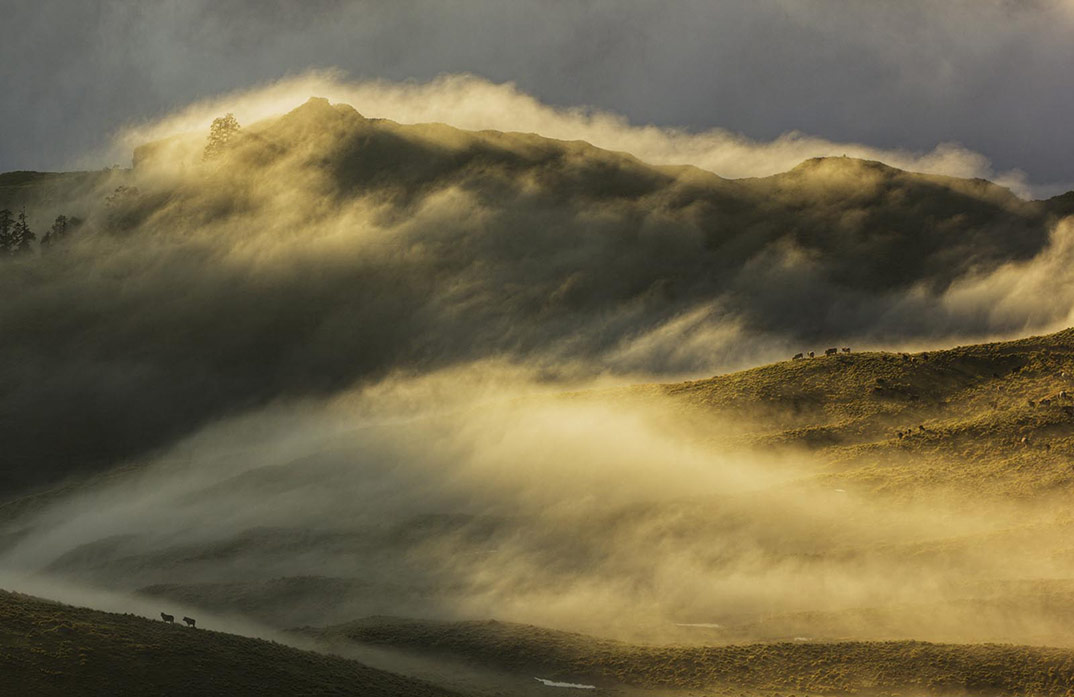 Photographer: Praveen Purohit, Srinagar, Uttarakhand
Description: With average height more than 3.5 km, Himalaya always gives beautiful and breathtaking splendour of Nature. At such a high altitude, the clouds used to kiss the feet of the Himalayans and this image is depicting this fact perfectly.
30. City Life in Rains, West Bengal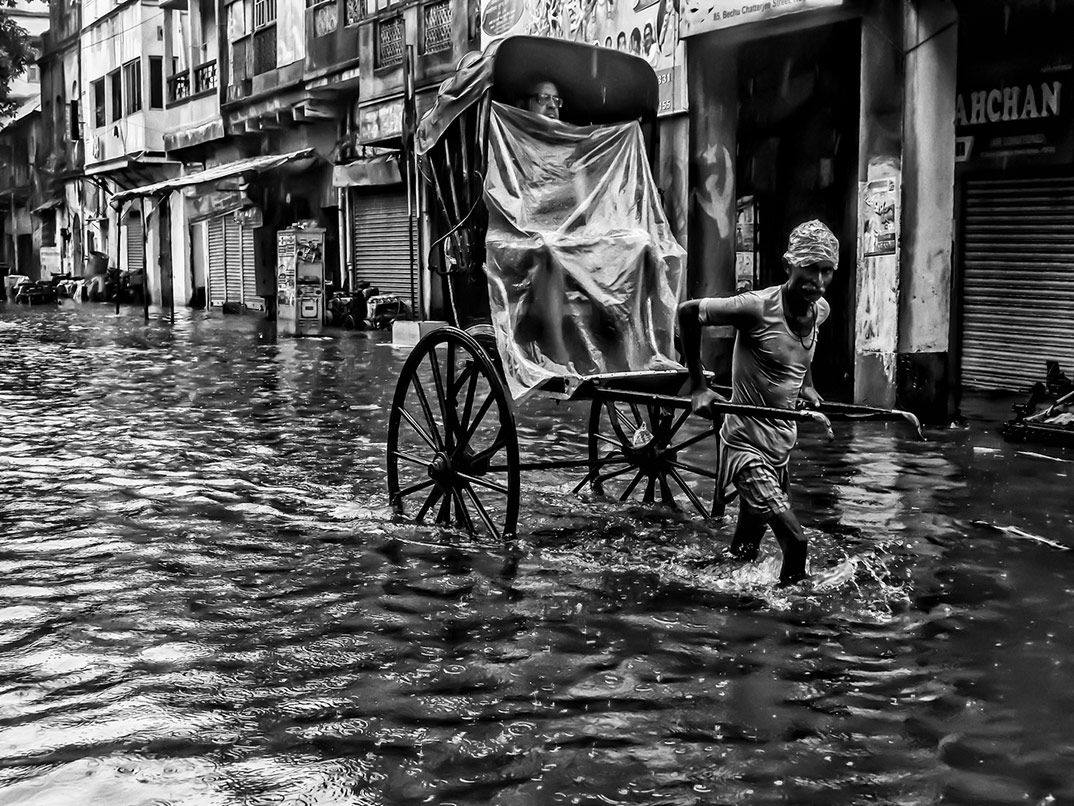 Photographer: Debarshi Mukherjee, Kolkata, West Bengal
Description: Due to heavy rains certain areas of Kolkata face water logging. But this does not dampen the spirits of people of the City of Joy to go about their daily routine. Here a hand pulled rickshaw, only seen in this city, carries a passenger to its destination wading through knee deep water.
(Photographs and image descriptions courtesy Immagine)
---
Also Read: Six Photojournalists Who Will Open Your Eyes to Unseen Parts of India Through Instagram
---
Like this story? Or have something to share? Write to us: contact@thebetterindia.com, or connect with us on Facebook and Twitter.
NEW: Click here to get positive news on WhatsApp!
We bring stories straight from the heart of India, to inspire millions and create a wave of impact. Our positive movement is growing bigger everyday, and we would love for you to join it.
Please contribute whatever you can, every little penny helps our team in bringing you more stories that support dreams and spread hope.