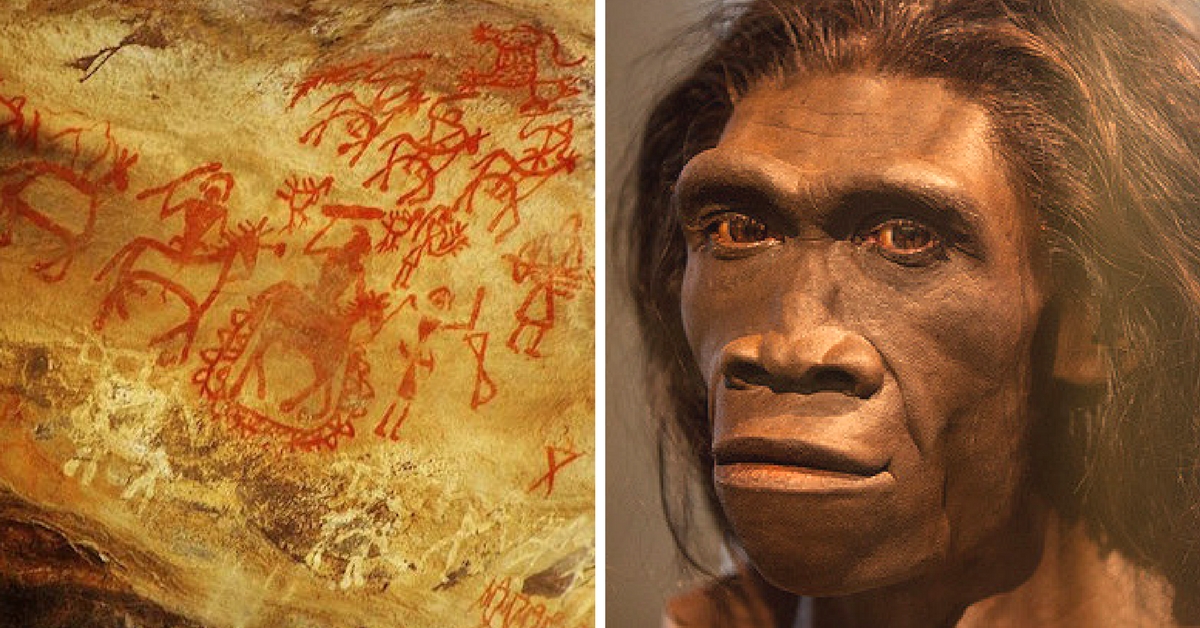 When and how did early humans leave their African cradle and arrive in India? Was India home to one or more unknown hominid species? Archaeologists are digging deeper and wider for the answers to these fascinating questions.
One day, some 74,000 years ago, in the lush Jurreru valley of south India, dawn never came. Clouds of greyish dust blocked out the sunlight, blanketing the ground and shrouding trees, turning them to ghosts.
Far to the east, on the Indonesian island of Sumatra, a volcano called Toba had unleashed one of the greatest eruptions ever known, flinging tonnes of volcanic rock into the atmosphere and spreading a pall of ash across southern Asia.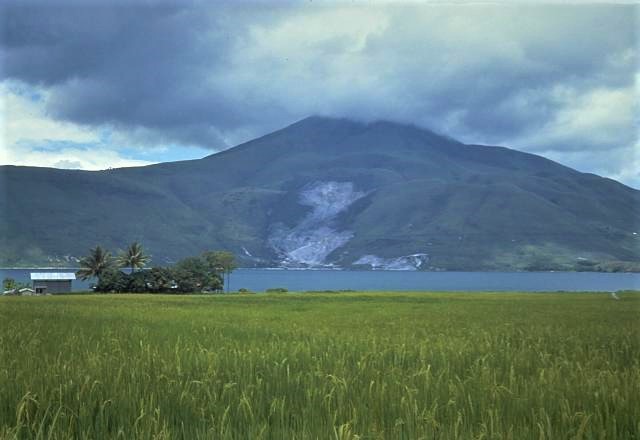 Indonesia's Toba supervolcano – the site of the world's largest volcanic lake in Sumatra
Thousands of years later, archaeologists digging through the layers of prehistoric volcanic ash found stone tools that indicated that the catastrophe had witnesses. But were the ones living in the valley before the eruption modern humans or some other, now extinct, branch of the human lineage?
What happened and who they were is still being worked out. To reconstruct the story of our prehistoric ancestors, archaeologists and anthropologists rely on several types of clues. The most obvious way to do this is to look for their physical remains.
Scientists found that the stone tools discovered in the Jurreru Valley were very similar to ones that were produced by modern humans in Africa at the same time. This discovery marked another turning point in the debate on one of archeology's biggest and most important questions: when and how did modern humans leave their African cradle and colonize Asia, Earth's largest landmass? What triggered the first great migration of the human species, carrying people some 12,000 km to Australia, and did the route they followed pass through India?
According to a paper written by Michael Petraglia (University of Oxford) in the journal Science, the presence of modern humans in India at the time of the Toba super-eruption would be consistent with the hypothesis that modern humans could have taken the "southern route of dispersal," utilising the coastlines to travel from Africa, through Arabia, across the Indian subcontinent and then into Southeast Asia and finally into Australia. However, the theory remains speculative until researchers unearth more data about India's earliest inhabitants.
Talking of India's earliest inhabitants, one cannot miss mentioning the fossils of the chimp-like, tree-dwelling primates who roamed the Indian sub-continent 12.3 million years ago – Sivapithecus and Ramapithecus.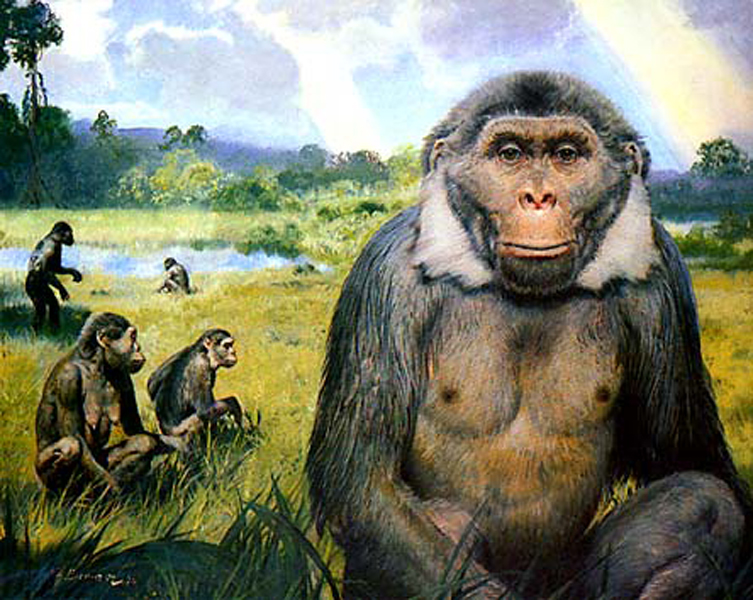 An artist's illustration of Sivapithecus indicus
Though Sivapithecus is slightly larger than Ramapithecus, the two fossils are closely related and are believed to be the ancestors of the modern orangutan. There is also the forgotten Miocene-era fossil of a huge ground-dwelling ape (called Gigantopithecus bilaspurensis) that lived about 6 to 9 million years ago in northern India!
The earliest fossil evidence of Homo erectus (ancestors of modern humans) presence in India was provided by the discovery of the fossilised skull of Narmada Human, initially named Narmada Man.
In December 1982, on the banks of the river Narmada at Hathnora village in Madhya Pradesh, geologist Arun Sonakia stumbled upon what turned out to be the most tantalising fossil discovery of a human-like ancestor. Till then, only stone tools used by the Homo erectus had been found, not an actual fossil.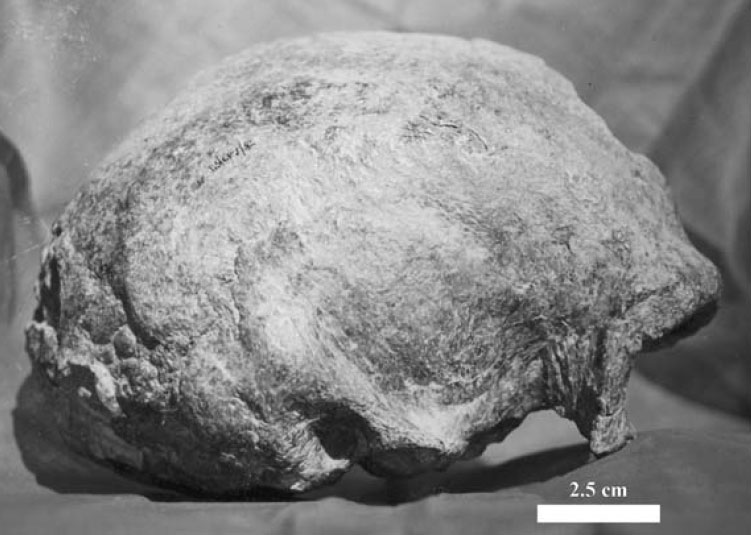 The broken skull specimen of Narmada Man (Homo erectus), first and only of its kind in India
Ever since, no other ancient fossil has been discovered in India, at least not one that can be definitively identified as a specific early human species. However, thousands of stone tools used by this species have been discovered, as have the fascinating fossilized remains of prehistoric animals, which range from bones of an almost-complete Stegodon ganesa (the modern elephants' extinct cousin) and Rajasauras narmadensis (an Indian dinosaur) to Sanajeh indicus (a dinosaur-eating snake) and Himalayacetus (a Himalayan whale found in Simla hills).
Most of the stone tools recovered from across India span a large swathe of the stone-age – from being as young as 10,000 years to as old as 800,000 years. Interestingly, at Attirampakkam (a unique prehistoric site in the Kortallayar river basin of Tamil Nadu), a research team led by Indian archeologist Shanti Pappu has found stone tools that date back to around 1.5 million years in age.
---
You May Like: #Travel Tales: The 7 Best Places to See India's Fantastic Fossil Finds
---
Consisting largely of cleavers and handaxes, these tools fall into a class of artefacts called Acheulian tools that scientists believe were first created by the Homo erectus in Africa more than 1.6 million years ago!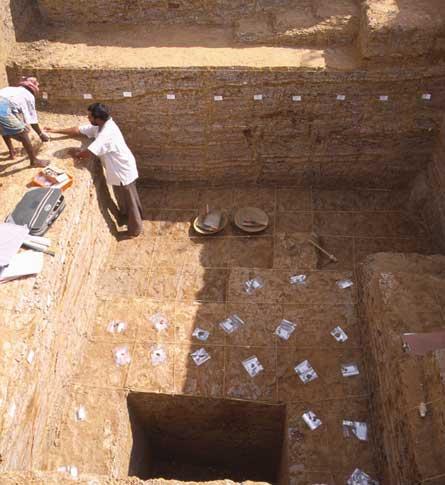 Attirampakkam, a unique prehistoric site in Tamil Nadu
Meanwhile, archeological findings at Dhansi, a prehistoric site about 3 km south of Hathnora and separated by the Narmada River, have revealed stone artefacts that resemble those of Oldowan, the earliest of all stone tool technologies. Different from Acheulian tools and much older, the existence of these simplistic tools has never been "properly proven" in South Asia.
So what happened in the hundreds of thousands of years that fall between these timelines? Was the Deccan region of India (where the world's biggest lava flows are frozen in time) a passage from north to south for the Homo erectus? Who lived in the landmass between these regions (the Narmada valley and the Kortallayar river basin)?
Was India home to one or more unknown hominin species, fossils of which we have not yet been discovered? And did they interbreed with the pre-existing hominid groups in the region?
There is no definitive theory that can answer these questions but archaeologists agree that most of these scenarios are possible. What they also agree is that they need to literally dig deeper and wider for the answers to these fascinating questions. With archaeologists busily hunting for artefacts and even fossils of the first modern humans in India, the wait may not be long.
Feature Image Source, Bhimbetka (For representational purposes only)
---
Also Read: Tree of Life: 1.6 Billion-Year-Old Fossils Found in India Could Be the Oldest Plant Life on Earth
---
Like this story? Or have something to share? Write to us: contact@thebetterindia.com, or connect with us on Facebook and Twitter.
NEW: Click here to get positive news on WhatsApp!
We bring stories straight from the heart of India, to inspire millions and create a wave of impact. Our positive movement is growing bigger everyday, and we would love for you to join it.
Please contribute whatever you can, every little penny helps our team in bringing you more stories that support dreams and spread hope.
Tell Us More