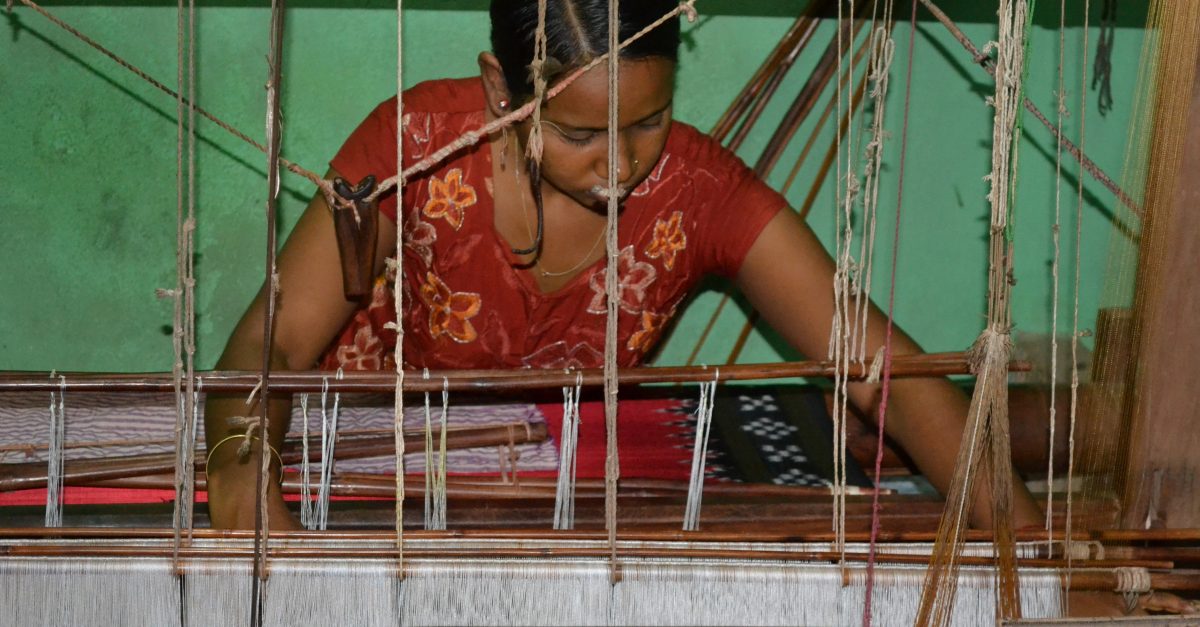 A young woman in Barpali, Odisha, has taken to digital tools and technology to take her community's local art to global heights. Aviral Mittal explores further.
A young woman in Barpali, Odisha, has taken to digital tools and technology to take her community's local art to global heights. Aviral Mittal explores further.
Bidyabati Meher belongs to a small village called Barpali in Odisha. Located in Bargarh district, famous for hand-woven ikat sarees, the village is home to about 20,000 handloom weavers, spread across eight groups of settlements, each with a different set of caste dynamics.
Through Bidya completed her graduation from Barpali College, losses in the family vocation of weaving restricted her from paying her dues to college, forcing the institute to withhold her certificate of graduation. But that hasn't stopped Bidya. 21-year-old Bidya has a bright outlook towards life, and she's always looking to do more and better. She is cheerful, enthusiastic, and always eager to learn. She speaks fluent Oriya, has a fairly good grasp of Hindi, and can weave as well as the other members of her family. In fact, Bidya has been weaving sarees for quite a few years now, helping her family make a living.
A people's space
Bidya had a similar daily routine until she heard about a digital literacy course being offered in her vicinity for nominal charges. For the first time, Barpali had a place where people were not required to pay exorbitant fees to become digitally literate or avail digital services. The space, called Weavers' Community Information & Design Resource Centre (W-DRC), was equipped with a number of computers and Internet connectivity. The place also offered community members information about any query they may have—application form for an entitlement they need to apply for, or access to digital services such as photocopying, scanning, and lamination, among others.
With so much to learn and access, Bidya enrolled for the digital literacy programme and soon became one of the most active and fast-learning students at the centre. While the classes lasted an hour, Bidya was usually seen at the centre until much later.
After taking her lesson for the day, she could be seen online, visiting pages to explore questions like, "What is weaving?", "How can you design on a computer?", "What is social media?", or "How to sell products online?"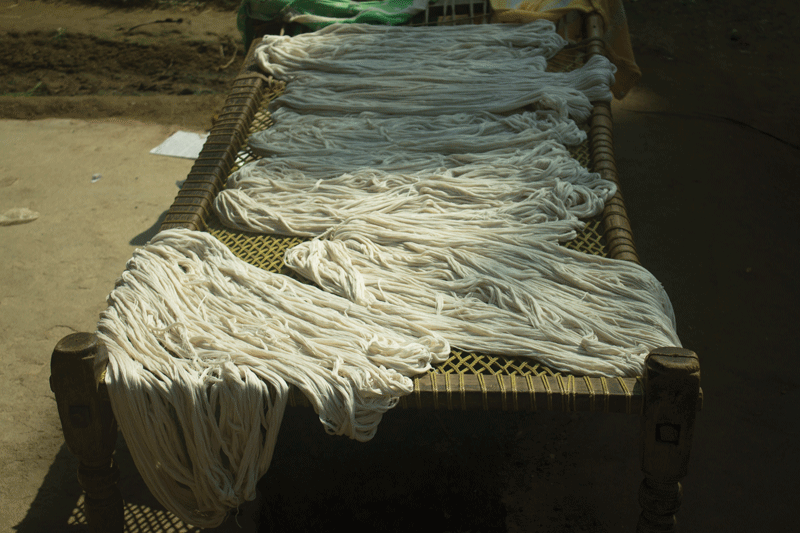 Curiosity and innovation
One day, Bidya brought a few graph papers along with her to the centre, and began to copy the designs from the graph paper to Windows Paint. When the instructor noticed and asked her what she was doing, Bidya explained that she wanted to see what variations she could bring in handloom designs with digital tools.
The instructor soon realised that what Bidya was actually trying to learn on her own was Computer-Aided Design/Computer-Aided Manufacturing (CAD/CAM) for textile and apparel designing.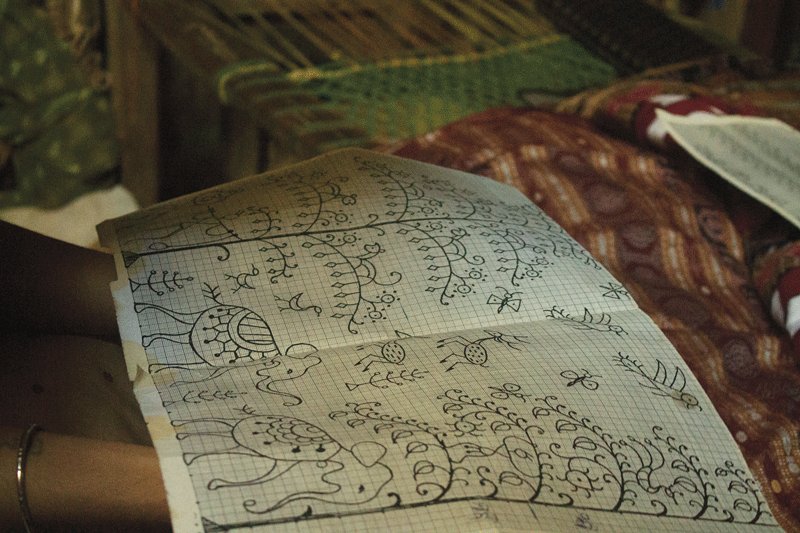 As has been the tradition and custom in almost every other handloom cluster of India, most designs that come out of weaver households in Barpali – though popular – are based on memory and mental calculations, or retrieved from the memory and translated on to an A4 graph sheet. This restricts experimentation and innovation in designs.
Bidya, however, wanted to break free and experiment. She had already gone far beyond the framework of becoming a digitally literate individual in just one month. She wanted to share her learnings with others.
So, a few weeks after completing her course, she inquired if she could join the staff, too, and teach more children and youth, especially girls, about the need for digital proficiency. Now a member of the W-DRC team, she spends several hours a day exploring digital design. She even stressed upon the need for W-DRC to have separate workstations with specialised CAD software—a plan W-DRC anyway had in its agenda for later.
Simultaneously, Bidya started scanning several old and traditionally-practiced designs to digitally archive them.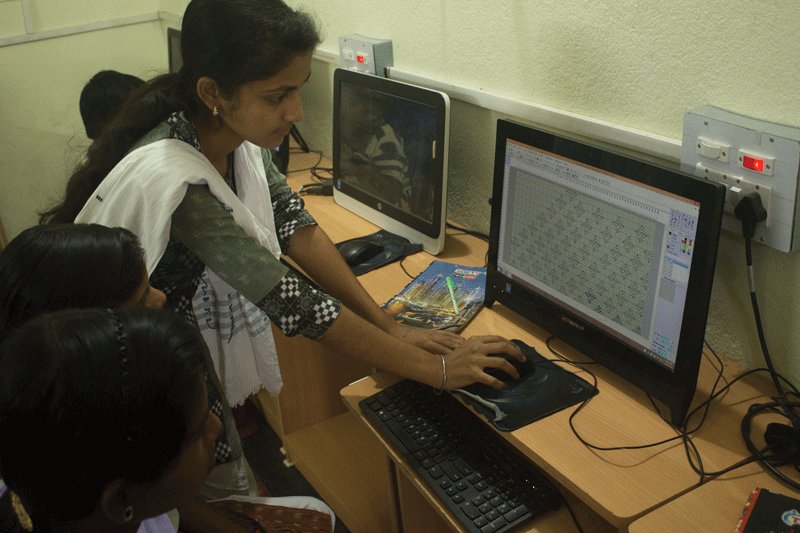 Today, W-DRC has become a go-to point for weavers, who can access the archive for traditional designs, or take references to ideate contemporary designs. Design workstations are equipped with CAD software such as Swati and others. Bidya has already learnt to operate the software, and become the first digital ikat designer from Barpali.
Jumping over barriers
However, it's not been an easy journey to introduce digital designing in the cluster. While finding the right design software has been a struggle for the project team, mobilising the community has been a challenge for Bidya and others in the ground team. Not everyone wants to become a digital designer, primarily because it's initially a time-consuming process.
A significant amount of time has to be dedicated in learning how to operate a computer, followed by a specialised software. This requires weavers to give up a few hours of their daily wage labour to learn a new tool. Considering the weavers anyway earn a meagre daily wage, convincing them to let go of a few hours of work – even if it would give them an edge in the long run – is a tough task.
While the weavers know their art and craft the best, for centuries they have been exploited by the middlemen or the "Master Weavers", who are simply traders (link between weavers and the market) and not weavers.
With access to the market, knowledge about the market, and financial capacity to supply raw materials to weavers, these middlemen continue to exploit the weavers, who continue to be exploited due to their lack of knowledge of market prices or market demand.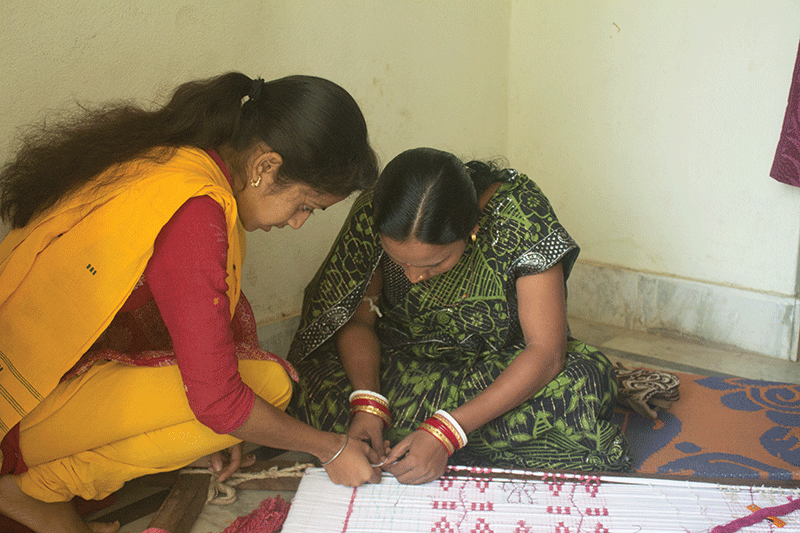 Being from the community, and a weaver herself, Bidya understood these challenges really well, and made it her mission to share her passion for computers with others to include more and more people under the digital ambit. Bidya, who is now a trained digital designer, teaches designing to others in the community, and even provides ikat designs as a service to weavers who're looking for new designs to weave on their looms. The centre prints these new designs on drum printers (for more to-scale size of designs, rather than being dependent on an A4 graph), and gives them to local handloom businesses to apply on their handloom.
Soon, Bidya was competing with the local master weavers who usually supply the designs to weavers. However, other weavers or master weavers didn't receive this well. Weaver households refused to try new designs, even though Bidya's designs were not diluting the traditional designs or style, but enhancing them. There seemed to be a mental block in Barpali to trying anything new. To change this mindset, Bidya went on a serious counselling drive to educate people how 'digital' would not threaten their industry, but actually strengthen it.
The joy of success
Initially, just designing on the computer gave these 10 design students a thrill. However, then they replicated the designs on a saree, stole, or dupatta on their looms. Immediately, there was a new kind of joy in their eyes, and a strong feeling of pride in their hearts. From designing to weaving, it was all their creation and their hard work.
Further, the students made all the newly designed products on order. This ensured they received better wages than the ones that the Master Weavers gave them. That has helped Bidya too. She now has more knowledge of computers, and has also grown as in individual in these past few months.
She's a much more confident and knowledgeable woman today than she was earlier.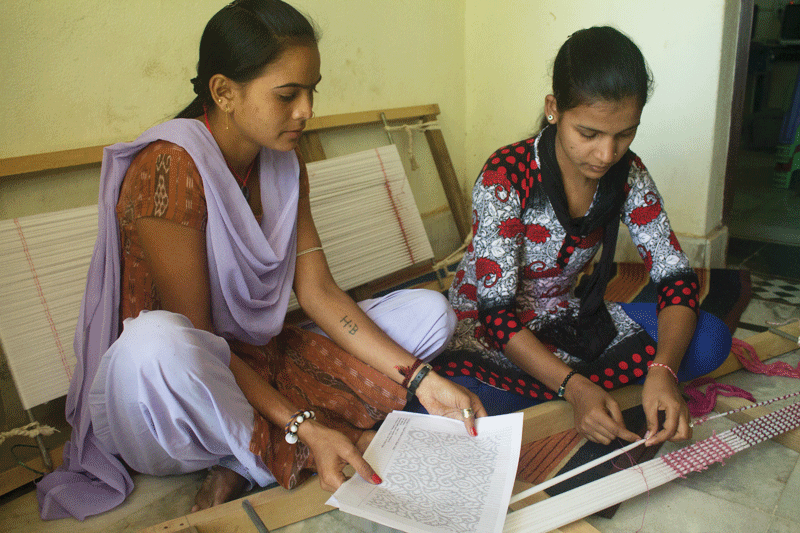 These days, Bidya is busy photographing new products from the weavers and designers working with the W-DRC. She then forwards these photos to the project Head Office in Delhi. From there, they go to social media channels or potential customers, or for an upcoming exclusive eCommerce website for Barpali.
For this purpose, Bidya has transformed a corner of the centre into a photo studio. She calls on a professional photographer when she needs help. She's even making her friends part of the photo shoot. It gives her immense joy when she sees these photographs on social media channels that promote products from Barpali. Last month, Bidya was in Delhi to showcase their products at an expo organised in Delhi.
At this expo, she could confidently interact with customers and share photographs through WhatsApp of more products back home.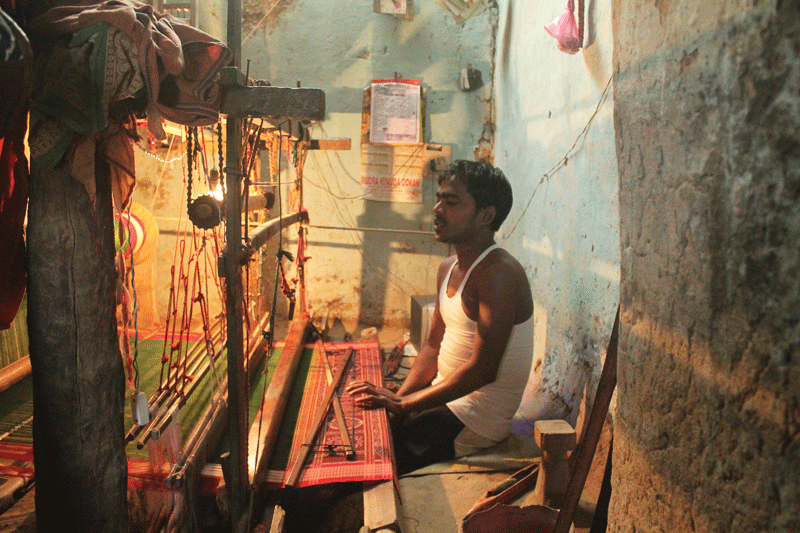 In just a few months, Bidya has become a symbol of youth weavers in Barpali. She has defined how digital interventions can make a difference through better qualifications and earnings, and behavioural and social changes. She has also provided a channel for seamless information and empowerment.
[W-DRC is a space run under project DigiKala, an initiative of Digital Empowerment Foundation and Microsoft India, to digitally empower the weaver community of Barpali and Nuapatna in Odisha.]
(The author is a barefoot learner who dropped out of Civil Engineering to become a Khoji of Swaraj University. He has explored issues like organic farming, mining, alternative lifestyles, and work that combines the hand, heart, and mind. At present, he works in handloom clusters of Odisha with DEF.)
Help DEF make digital tools available to marginalised rural populations of India by donating your old devices here.
Like this story? Or have something to share? Write to us: contact@thebetterindia.com, or connect with us on Facebook and Twitter.
NEW: Click here to get positive news on WhatsApp!
We bring stories straight from the heart of India, to inspire millions and create a wave of impact. Our positive movement is growing bigger everyday, and we would love for you to join it.
Please contribute whatever you can, every little penny helps our team in bringing you more stories that support dreams and spread hope.