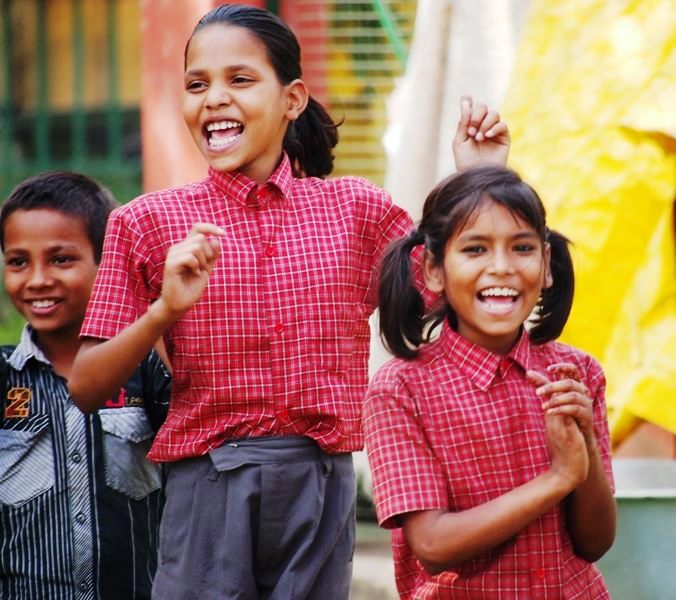 Akshai Abraham had a dream - of helping marginalized children reach their true potential with the help of sports. Read about his brilliant organization in Lucknow, which is doing just that - using sports in empowering underprivileged youth and improving their life prospects, besides imparting life skills to them and reviving traditional sports on the brink of extinction!
Akshai Abraham had a dream – of helping marginalized children reach their true potential with the help of sports. Read about his brilliant organization in Lucknow, which is doing just that – using sports in empowering underprivileged youth and improving their life prospects, besides imparting life skills to them and reviving traditional sports on the brink of extinction!
Nelson Mandela, the legendary South African activist and politician, identified the transformative and unifying power of sports and used that power to build a nation which otherwise protests and diplomacy could not. 'Sport has the power to change the world', Mandela said. These were indeed the exact thoughts of Akshai Abraham, the founder of ProjectKHEL.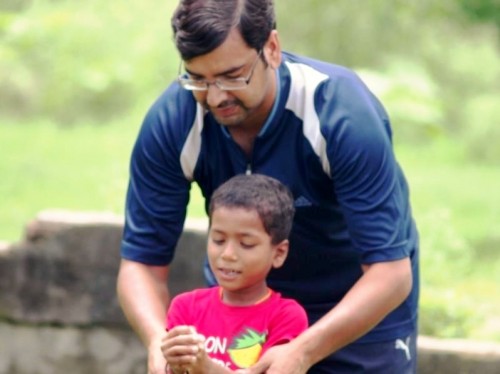 Akshai Abraham is an MBA from the prestigious Indian Institute of Forest Management (IIFM), Bhopal. He has over 7 years of experience including 6 years in the social sector in the areas of research, program development, project management and organization building and also a year's international experience as a cultural exchange intern in Austria. In 2001-2002, as he worked in Austria for about a year as an AIESEC trainee, his experience of living and working in a highly developed country motivated him to rethink his career plans from IT to the social sector. A keen sportsman and a committed non-profit professional, Akshai's vision is to impact the lives of underprivileged children and youth of India through KHEL. Says he:
My school education had a lot of focus on sports and extra-curricular activities. Sports played a big role in shaping my character and help me deal with many problems and difficulties including the early demise of my father. Sports has stayed with me throughout my life. Though never a really competitive sportsman, I played all sports whenever there was a chance and it helped me make friends, relieve stress, connect with colleagues and peers in a unique manner. Thus while the idea of starting a sports related program for children had been lingering for years, the idea of implementing Project KHEL was probably planted sometime in 2009-10. In 2012, after having worked in the development sector for 6-7 years, I felt the time was right to start my own initiative and Project KHEL came into being.
An innovative way of building life skills is through sports. ProjectKHEL – Kids Holistic Education and Life-skills, is a customized programme that uses sports as a platform to help children from disadvantaged backgrounds to grow into responsible and contributing members of the society. KHEL is a synergistic mix of "Sports for Development" and "Life-skills Education" approaches. Sports require and teach discipline, confidence, team-work, patience, tolerance, etc. which are essential components of life skills. Sports also help prevent children from engaging in anti-social behaviour by navigating their energy into activities which are fun and productive.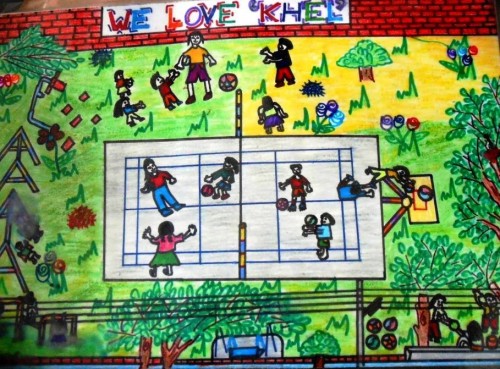 KHEL partners with organizations working with orphans, street children, slum children, village children, children in shelters and children of migrant and domestic labour and engages these children in a bi-weekly interaction for at least a period of 4 months, in which the children are given numerous sessions. The sessions are based on experiential and activity-based learning models where the children are encouraged to discover and express the learning from the session, on their own, through a discussion at the end of each session. These sessions help children develop critical thinking and problem solving skills, build their sense of personal worth and agency, and teach them to interact with others constructively and effectively. In addition, special thematic sessions are also conducted on issues such as health, sanitation, substance abuse, personal hygiene, civic sense, and sexual abuse.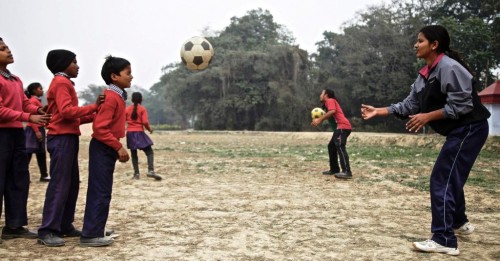 ProjectKHEL had conducted its first regular session in July, 2012, engaging with about 200 children from 3 partner organizations. Today, however, KHEL is working with 10 partner institutions and 2 slum locations independently, engaging with 660 children every week and having imparted life skills to 860 children around Lucknow. The programme has been greatly appreciated by all the partner organizations and there has been a positive feedback throughout, especially in terms of growth in class participation and academic interest of the children who are also ProjectKHEL beneficiaries. Quoting the founder of one of the Partner Organizations of KHEL:
The good children have become better and the quieter ones have opened up much more and are doing way better than before, ever since they have become a part of KHEL Programme.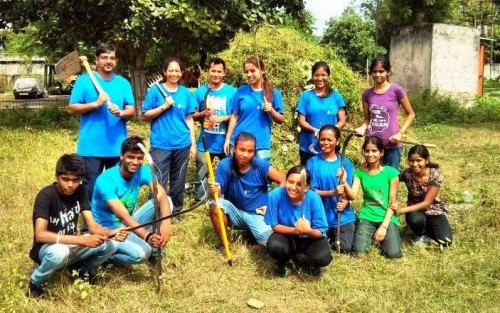 Another major achievement of ProjectKHEL is the Global Peace Games which was hosted in Lucknow in 2012 and 2013. These games, conducted at grassroots level all over the world, is an annual event and a global initiative to foster peaceful relations between communities. The Global Peace Games for Children and Youth gave the children from different schools and backgrounds an opportunity to interact with each other in a non-competitive manner and to experience various sports and games. The Global Peace Games of 2013 had also marked the culmination of Cambridge University's Rickshaw Sports Project's maiden visit to Lucknow. Six Cambridge students had visited Lucknow for a two weeks duration to interact with, play, teach new skills and learn traditional Indian sports from the beneficiaries of the KHEL program.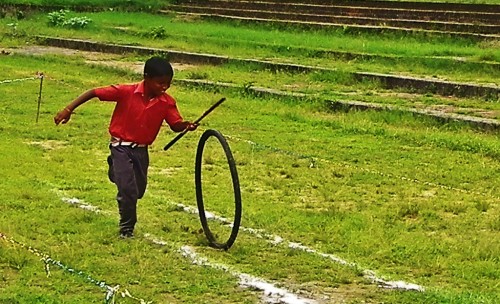 In addition to the regular Life Skills Education, special thematic sessions are conducted on various issues including Child Sexual Abuse, Civic responsibility, Substance Abuse and Dengue Awareness. One of their most well received thematic topics has been on Menstrual Hygiene Management (MHM). The MHM sessions were first held in July, 2013, where KHEL reached out to more than 80 adolescent girls from rural backgrounds, in Salone, Rae Bareilly. Since then a series of sessions on MHM have been conducted with over 155 beneficiaries. KHEL has also entered into a partnership with Ecofemme, a Pondicherry-based organization working towards providing reusable sanitary napkins to rural adolescent girls and women.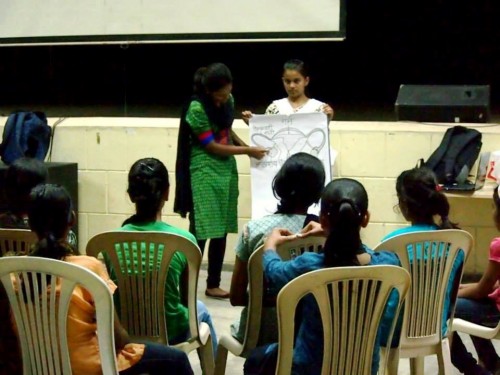 Apart from using sports as a platform for imparting Life Skills Education, ProjectKHEL also strives to bring back traditional Indian games. They have introduced Kho Kho, Pitthu and Rumaal Kabaddi (a KHEL version of Kabaddi, requires minimal physical contact and can be comfortably played in a mixed group). In the recent past, KHEL had organized the 19th SubJunior State Basketball tournament in Lucknow and a 10 day long Charity Football Night Tournament, from November 14. This happens to be Lucknow's first 11-a-side football tournament played under lights.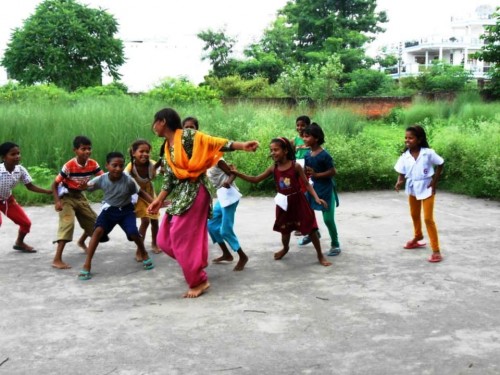 Akshai Abraham, Kamzason Hangsing, Angana Prasad and Arnab Ozah are the leading team members of ProjectKHEL. Apart from that, KHEL also has a young and motivated team of interns, volunteers and part timers, who range from being national level sportspersons to social workers. In the past a whole lot of international interns and college students were also associated with ProjectKHEL, interested in the cause which ProjectKHEL was supporting.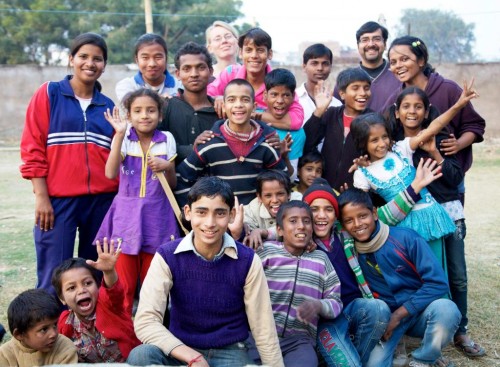 Currently working with 650 children, KHEL wishes to expand its operations and aims to be associated with more than ten thousand underprivileged adolescents in the next 3 years. To meet such aims ProjectKHEL definitely requires large amounts as grants and funds in a very short span of time. Their major sources of financial support in the past were funds and donations made by family members and friends, two online crowd-funding campaigns, fundraising events (corporate sponsorships) and they have also received a grant from Mahindra 'Spark The Rise' programme.
However, there are a lot of difficulties that are faced in the management of ProjectKHEL. The biggest challenge is, to get people to believe in the concept of Sports for Child Development. Shared Ms Angana Prasad:
As the general notion is more like 'kheloge kudoge banoge kharab, padhoge likhoge banoge nawab', (if you play and frolick, you will lose out; if you study well you will be successful) the main challenge is to make people believe in our cause. The good part is that this belief remains on a superficial level and the more one is able to follow the programme closely and observe the children over the days, the impact becomes obvious. This belief has been very high in the minds of schools and parents of our beneficiaries and exists at the funding and sponsorship level too.
Other difficulties have been the lack of funds and donations which limits the team of ProjectKHEL from hiring experienced people and this also impacts their intentions of expanding their much appreciated work to a greater level.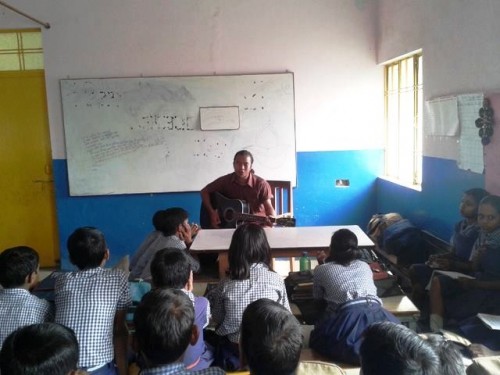 In a very short span of just two years, the initiative has received great appreciation. The founder, Mr Akshai Abraham, has been felicitated with the Karamveer Chakra, a national medallion for proactive Volunteer action. His dream of changing the lives of young children and youth through sporting activities and fostering peace amongst various communities is definitely coming true. Successfully achieving its mission of empowering life skills to underprivileged children to carry out their day-to-day activities with ease, ProjectKHEL goes beyond sports to reach goals in health, education, gender equality, child protection, vocational training and life skills sector.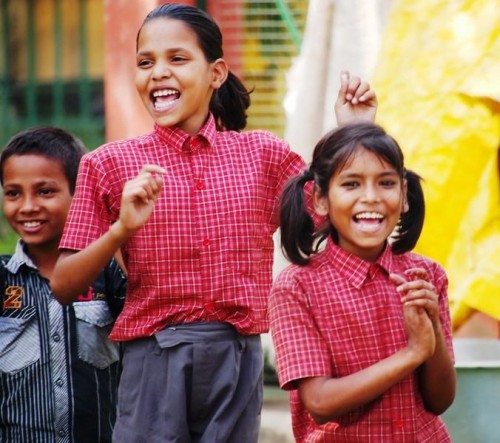 So, the next time whenever you are in and around Lucknow, be sure to visit ProjectKHEL and experience the amazing work that they are doing. And if you are willing to bring about a change in the lives of young underprivileged children, explore the innumerable volunteering opportunities that KHEL offers. Nonetheless, you can also support them by engaging with them on their facebook page and spreading awareness about their activities and programs so that more and more children would benefit from their initiatives in future.
You could know more about ProjectKHEL through their official website – www.projectkhel.com or on their Facebook page.
Change Lives Through Sports with ProjectKHEL!
Niyati Tiwari is a freelance writer and a student at BITS Pilani.
We bring stories straight from the heart of India, to inspire millions and create a wave of impact. Our positive movement is growing bigger everyday, and we would love for you to join it.
Please contribute whatever you can, every little penny helps our team in bringing you more stories that support dreams and spread hope.