Women are defying odds and becoming successful in every field today. If we talk about 2017, women in unconventional careers won't surprise you. But what if we told you that Himachal Pradesh's first woman transporter and petrol pump owner started her business way back in 1978? We are talking about Nirmal Sethi, who says she is the only woman to become an Indian Oil dealer in north India.
Born in 1951 in the small town of Hamirpur in Himachal Pradesh, and the third of 11 kids of one of the richest businessmen in the district, no one would have imagined that the family would be known by Nirmal's name someday.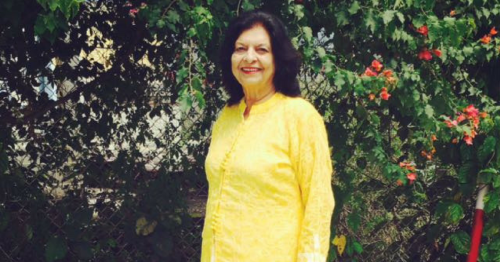 Nirmal was a sharp child right from the beginning. Her father would treat his daughters and sons as equals, and encourage the girls to go out and interact with people. One of Nirmal's sisters was also captain of Himachal's women's hockey team, another won a national award for best teacher, and one broke the mould at the time to become a social worker.
"My father was way ahead of time. He would organize Ram Leela and Shiv Ratri and ask us to act in the dramas. He would give us a script and ask us to just go and speak in front of the audience no matter what people say. Once my older sisters were married and I was the eldest one in the house, he would take me along with him to learn the business," recalls Nirmal while speaking to TBI.
Nirmal finished her schooling from Hamirpur and shifted to Jalandhar to enter college. She got married to an army officer, K.C Sethi, while still in college.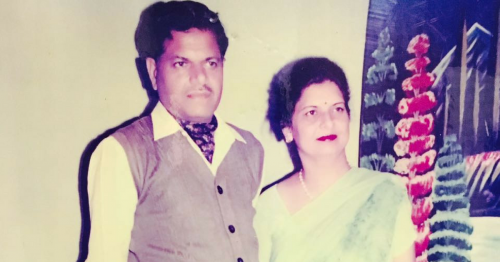 After finishing her graduation, Nirmal told her husband about her wish to work in an unconventional field. In those days there were very few options of public transport from Dharamsala to Chintpurni, and very few buses ran this route. Nirmal saw this as an opportunity to start her business as well as to help people. She wanted to start her own transport company.
"My husband had no doubt that I could do it. I think it was my father and my husband who motivated me the most though there were no women in this business in the entire region," says Nirmal.
Thus in 1971, Nirmal started Sangam Highways, with one bus travelling from Dharamsala to Chintpurni and back, and became the first woman transporter of the state.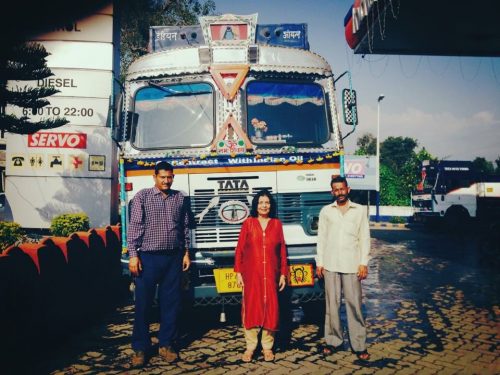 Dharamsala was not that developed then. Women were supposed to be either housewives or teachers. However, Nirmal would travel all the way to Chintpurni along with the driver and conductor. She would sometimes just stand by the road and do a surprise check on the bus.
---
You may also like – After Her Husband's Death, Shanno Begum Defied Odds to Become Delhi's First Woman Uber Driver
---
By this time, Nirmal also gave birth to her first daughter, Shagun. Her husband kept moving being in the Indian army. However, she managed the transport company all alone, staying back in Dharamsala.
"There was this one time when I did a surprise check in the bus. One of the travelers knew my father and was shocked to see me working so proficiently in a male dominated field. He went to my father and told him that he was really proud that a girl from his town is so bold. My father was very happy that day," Nirmal said.
In 1981, Nirmal read an advertisement in the newspaper by the Indian Oil. They were looking for dealers for their first petrol pump in Kangra, Himachal Pradesh. Nirmal called her husband and told him that she was game for this opportunity but was hesitant as she had never heard of a woman getting the dealership of a petrol pump.
Sethi told her to go ahead, saying, "You will either fall or fly, so what is the problem to try."
Nirmal travelled all alone to Jammu to give the interview to find nearly 2,000 applicants for the deal, and she was the only woman applicant.
"It was a little scary. It seemed like a fair. Everyone except me was male. There were five people in the interview panel. They were shocked to see me and asked me if I knew what this was all about," recalls Nirmal.
Back then there were very few personal vehicles like cars and two-wheelers in Himachal. The petrol pumps were mostly visited by bus or truck drivers, and at the interview, Nirmal was asked how she was going to survive in an environment that could be aggressive.
"Indira Gandhi was our prime minister at that time and it immediately clicked. I told them that if a woman can run our nation, why can't I run a petrol pump? The interviewers were stunned for a second and then they clapped for me," Nirmal says with a smile.
Thus Nirmal became the first woman dealer for Indian Oil in North India in 1983.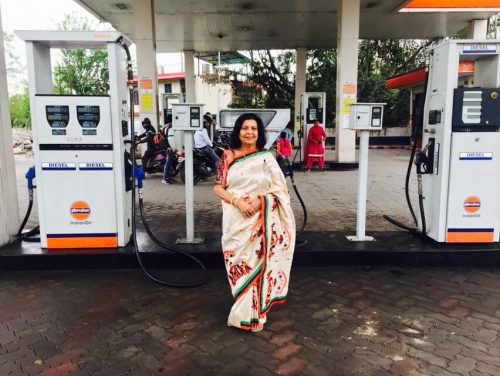 Soon she gave birth to her second child, Khushboo. But being a mother of two children and staying all alone did not stop this feisty lady from expanding her business.
---
You may also like – How Kamala Sohonie Defied Gender Bias & Became the First Indian Woman Ph.D in Science
---
She got one oil tanker, which would supply oil to Leh, Ladakh and Kashmir.  The oil used to be filled up in Ambala, so every week she would travel to Ambala. She would also personally take the oil tanker to the workshop for regular servicing. Soon, Nirmal was managing eight tankers of her own.
Ask her if she had to struggle being a woman in a male-dominated field and she says, "Not at all… in fact I have been always helped by everyone. Everyone in Kangra knew me as I was the only woman running the only petrol pump in Kangra town. I used to go everywhere alone, from the dealers meetings to PWD office or to collect payments and everyone supported and helped me. Once my bus was stuck near Chintpurni and the priests of the temple came over to help. This is the kind of love I have received all my life from the people of Kangra."
Nirmal also started a Maruti service station just beside her petrol pump and would manage everything on her own, with strong moral support from her husband. In 2005, when her younger daughter was still in college, she lost her husband. At once people thought that this would be the end of her business too as she was shattered.
But Nirmal gathered her strength once again, this time with the support of her two daughters, and kept going.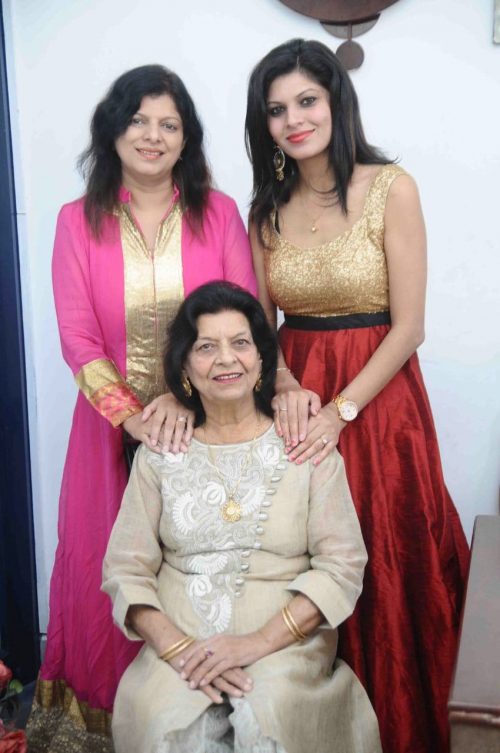 "When I went to Bengaluru for my younger daughter's admission in B.D.S, the principal was really happy to know about me. This was like a great achievement for me," says Nirmal.
Nirmal always wanted to do something for the women of Himachal Pradesh who hardly came out of their houses. She asked many women to join her petrol pump but there was always a negative response.
"Mom would keep asking women who worked as domestic help to work at the petrol pump but they would deny saying that it is a male oriented field. My Mom would then give her own example," says her daughter Khushboo.
---
You may also like – The Untold Story of C. B. Muthamma, India's First Woman IFS Officer and Ambassador
---
Nirmal's efforts were fruitful this year when she met Sunita who had lost her husband and was in need of a job. Next came Madhu who also wanted to support her family. Both these women are now working at Dhauladhar petrol pump.
Nirmal plans to recruit more women at her petrol pump and as drivers or conductors for her oil tankers in the future.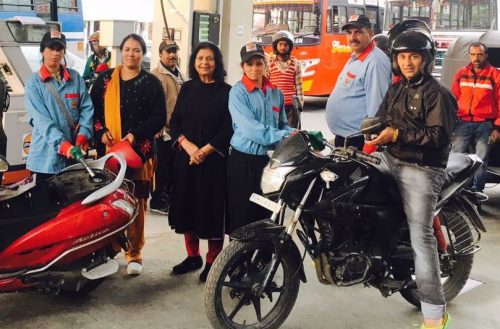 "Never think that you are not strong enough to do anything. Women have the power to handle both home and career. You just need a strong will power and determination and success is assured," says the 65-year-old super woman, as her daughters call her.
You can contact Nirmal Sethi at nirmalkangra@aol.in or call her on 9816050085/8894548005.
---
Like this story? Or have something to share? Write to us: contact@thebetterindia.com, or connect with us on Facebook and Twitter.
NEW: Click here to get positive news on WhatsApp!