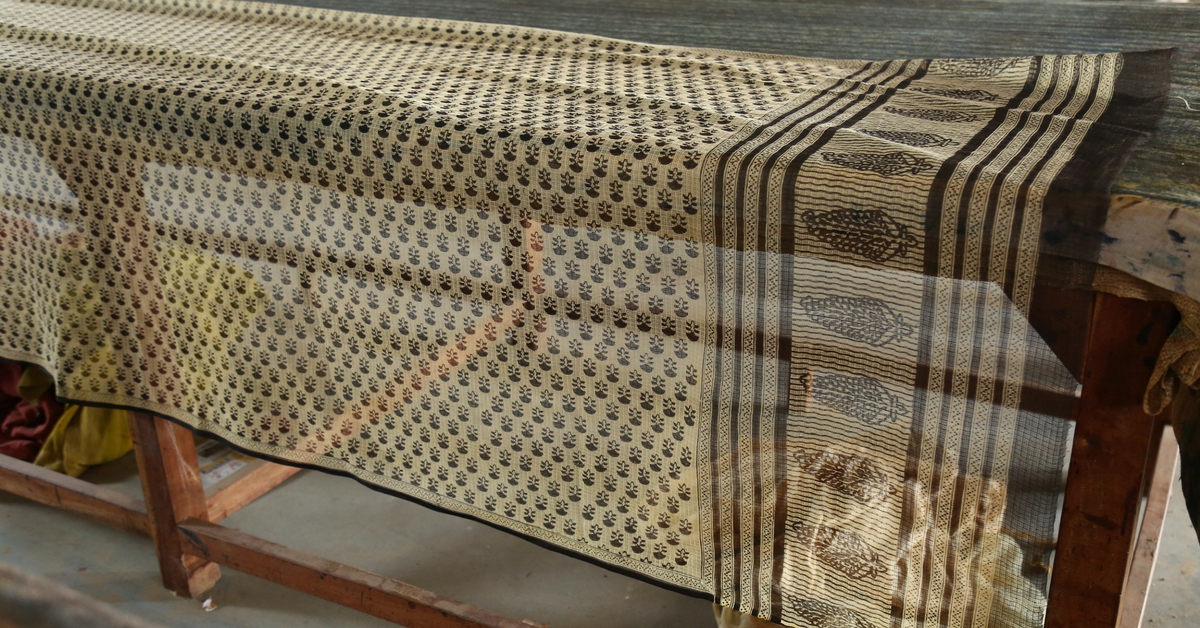 Using natural materials and processes in the crafting process can help reduce carbon footprint, and make the manufacturing process more environmentally-friendly. Several Indian handicrafts and artisans have embraced this ideology, reducing the environmental impact of India's handcrafted products.
Using natural materials and processes in the crafting process can help reduce carbon footprint, and make the manufacturing process more environmentally-friendly. Several Indian handicrafts and artisans have embraced this ideology, reducing the environmental impact of India's handcrafted products.
India's handcrafted heritage has always drawn inspiration from the environment. Traditional craftwork techniques have been deep-seated in up-cycling, material optimisation, and waste minimisation, developed by indigenous craftsmen many millennia ago. From the stout bamboo trunks that support a charpoy, to the blend of flat grass and natural fibre that goes into making a mooda, or even a jhadoo, elements from the environment have made their way into most Indian homes today. Likely, even yours.
Curiously, and quite wonderfully, the meticulous artisanal methods employed by our forefathers continue to live on in numerous sections of the country. Visit Assam, and you'll know. Water hyacinths, known locally as Pani-Meteka, brim over from almost every water body in the state. From neighbourhood ponds to vast lakes, these florid aquatic plants carpet the glimmering surfaces of water bodies in rolling sheaths.
Yet, Assamese locals always considered them more of a nuisance than a visual display. That is, until December 2010.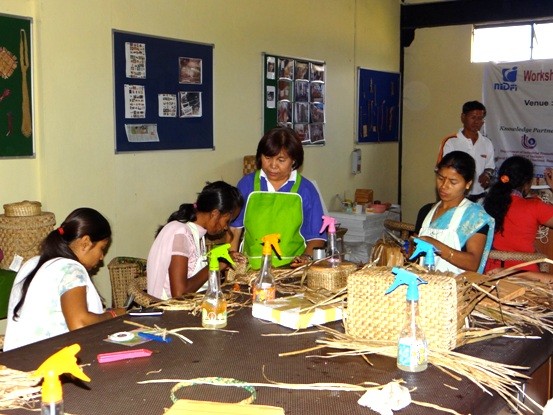 It was around Christmas 2010 that the North Eastern Development Finance Corporation (NEDFi) initiated a project that transformed the locals' perceptions towards Pani-Meteka, and also planted hope for the economic progress of Assam. NEDFi handpicked 25 artisans for an exclusive training programme, which was conducted at the prestigious National Institute of Design (NID), Ahmedabad. During the three-week training schedule, artisans learned contemporary concepts of shape and crafting techniques, both critical ingredients of design.
Since 2010, NEDFi has channelled its energies into creating value through Pani-Meteka. World-class products, marketed as Aqua Weaves, include bags, baskets, and jewellery that have been showcased at various galleries in Assam, a foreshadowing of the immense potential that the industry holds.
What is even more interesting is that Pani-Meteka follows a fascinating life cycle, giving back to the earth from the moment it is born. In addition to being a durable natural material for handicrafts, it also acts as an exceptional manure for agriculture.
The country's second NID, which is taking root in Jorhat, Assam, is planning to unfold more of Assam's potential in this glorious aquatic flower.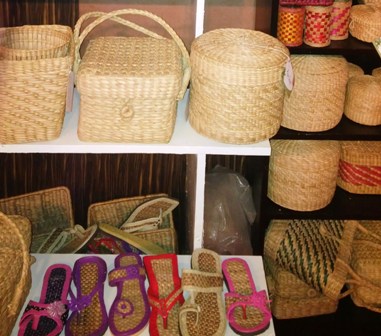 In Kashmir, amidst the fears of violence and terrorism, lives a gentle tribe, nestled in its hinterland. If you were to meet its members, you'd never guess that they were brilliant innovators. Yet, they are. Resilient and steadfast, these shining stars of the Paddar Valley are inventors of the Koodur craft.
The women of Paddar make Koodur kambals and jootis, carefully interlacing the lean grass reeds so that their nodules serve as acupressure points. Koodur grass is much like jute—sturdy and stiff—and makes for an ideal eco-friendly addition to any urban closet. The Prime Minister's Rural Development Fellows Scheme is working to bring these women closer to relevant markets and promote their wares in exhibitions and craft forums.
If you scour the streets of Mandla, in Madhya Pradesh, you'll come across rows of artisans hunched over platters of date palm, busily plaiting its leaves. Most of these craftsmen belong to Self-Help Groups (SHG), and nimbly conjure up bags, necklaces, flowers, and placemats using the Khajoor technique. The craft involves the use of corn husks, fallen leaves, dry shrubbery, and dainty threads, some dyed in vibrant shades, which are brought together to create folksy handiwork. All the materials involved are up-cycled from the environment, and the craft is happily underpinned by nature.
Madhya Pradesh also harbours the precious Sisal plant, known for its social and environmental contributions to the denizens of the state. Sisal has generated livelihoods in the state by its value as a 'future fibre'. Multiple SHGs in the state, many of these comprising solely women, use the fibre from the plant to make purses, dolls, doormats, and wall décor.
The 'future fibre' label stems from the plant's extraordinary ability to absorb more carbon dioxide than it emits, playing a key role in climate control.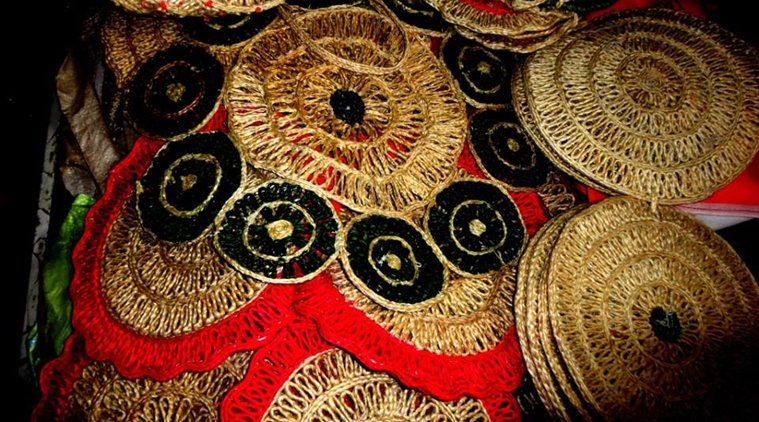 In Mhow, a little town not far from Indore, Madhya Pradesh, handmade leather goods use locally grown grass as a chief ingredient. Leather products include statuettes, figurines, and dolls, and rely on organic waste such as newspapers, tamarind gum, and straw in their crafting process.
The West is dealing with a unique environmental predicament. Sustainability has oscillated to the other end of the spectrum in America and Europe, thanks to runway fashion. 'Fast Fashion' is a term used to describe continually changing catwalk trends. The term encompasses trends translating from catwalk to customer in a perpetual bid to be ahead of the fashion curve. This leads to garments being disposed of with seasonal shifts in fashion.
In turn, the gigantic volume of textile production releases vast amounts of greenhouse gases, caustic waste, and injurious dyes. It is difficult to determine the exact carbon footprint of fashion due to the industry's sheer enormity and diversity. However, many recognise it as the second-most polluting sector, after oil.
Celebrity designer Stella McCartney is known for her ecological choices and fashion lines. She has been a firm proponent of sustainable fashion since her debut in design. When McCartney initially started out in 2001, the fashion industry ridiculed her and questioned the viability of her eponymous label. Today, she has set a precedent that sustainability and profitability can, in fact, go hand in hand.
There is a suite of other brands that has entered the pantheon of organic fashion businesses—H&M, Veja, Huit, Beyond Skin, and ASOS are some of these new additions. In India, labels like Anokhi, Ethicus, Tvach, and Samtana offer exclusively organic clothing, with rustic fabrics from across the country.
At India Kala, we are working on our very own range of clothing, with an emphasis on sustainability.

Natural dyes have also taken prominence in the world of sustainable fashion for their medicinal and antimicrobial properties. Derived from plants, minerals, and trees, these ecological editions of dyes are ideal alternatives to their synthetic counterparts. Natural dyes don't undergo complex processes that contribute to pollution. They are safe on the skin, and also sustainable and biodegradable. Synthetic dyes, on the other hand, come from petrochemicals, and can be toxic and sometimes even carcinogenic.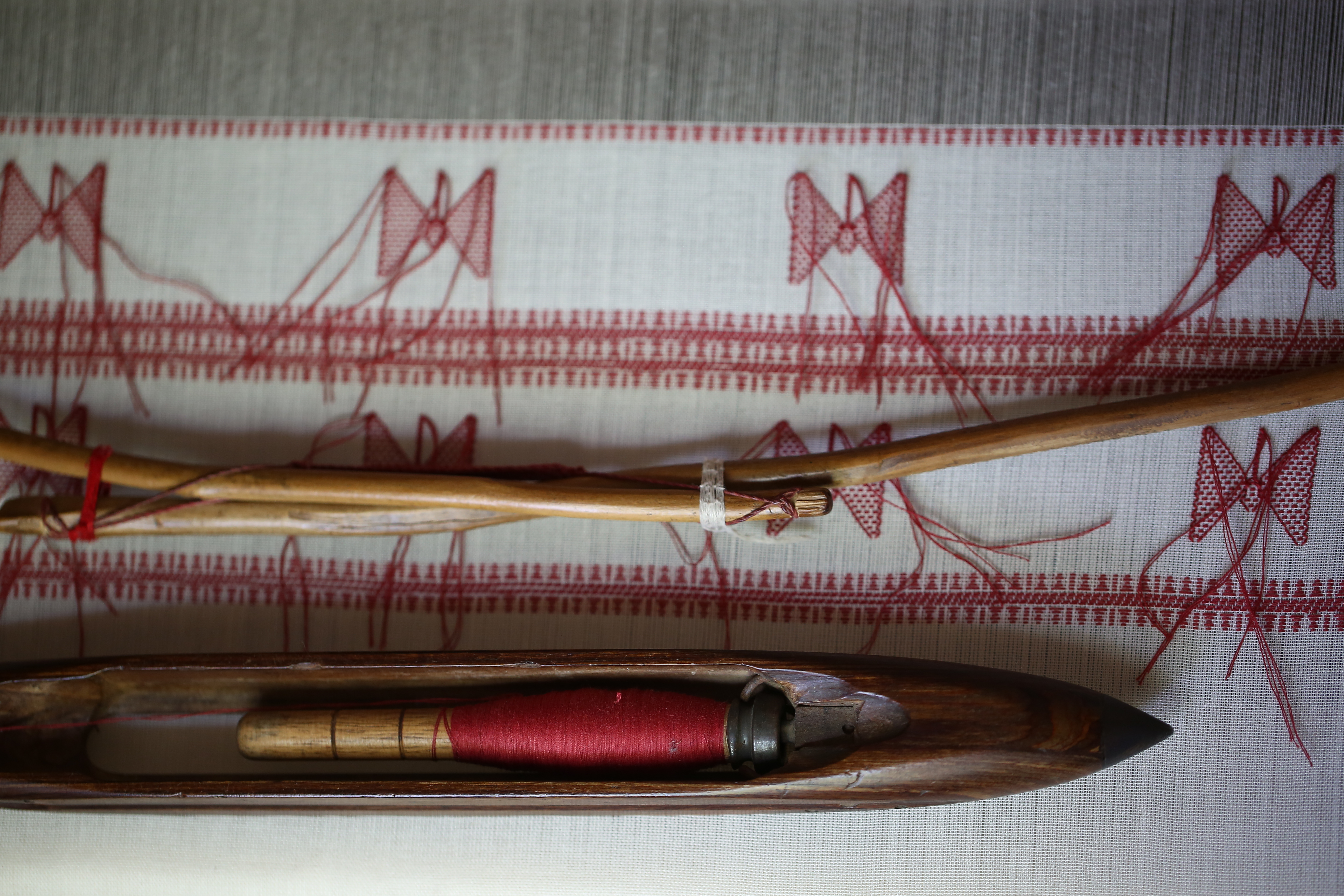 The Indian craft sector's low, and sometimes non-existent, energy consumption means that it has a negligible carbon footprint. Organisations have taken an assortment of measures to sustain this symbiosis that craft shares with the environment. The Mahila-e-Haat initiative, for instance, promotes the work of women entrepreneurs on an online platform, propagating handmade eco-friendly products. Similarly, Maharashtra's Forest Ministry has renewed focus on bamboo by forming a state-level panel to boost bamboo production. With a slew of new environmentally-conscious businesses embracing artisanal techniques, we are slowly building a platform for craftsmen.
Manufacturers need to impart the importance of ecological techniques, materials, and processes to customers of art and craft. It is time that as a customer, you ask questions like, "How did the manufacturers make this product? Where did they make it? What materials did they use? What did its production cost, socially and environmentally?"
The questions you ask today will help build a better and sustainable future.
Discover more handmade products and support the artisans behind them on India Kala's website.
Like this story? Or have something to share? Write to us: contact@thebetterindia.com, or connect with us on Facebook and Twitter.
NEW: Click here to get positive news on WhatsApp!
We bring stories straight from the heart of India, to inspire millions and create a wave of impact. Our positive movement is growing bigger everyday, and we would love for you to join it.
Please contribute whatever you can, every little penny helps our team in bringing you more stories that support dreams and spread hope.