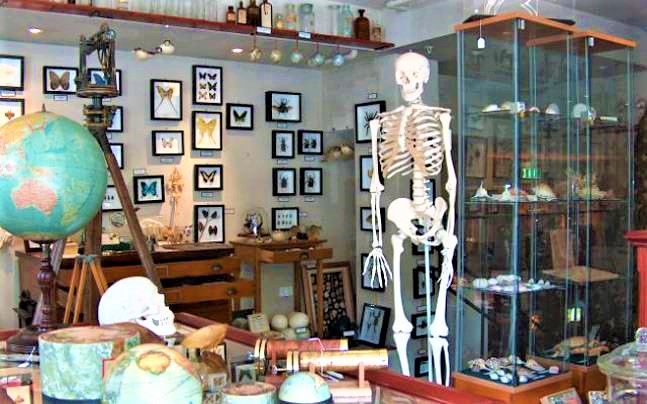 There is nothing like a quirky, offbeat, or just plain strange museum to add a twist to your travels. Here's a list of fifteen out-of-the-ordinary museums in India that are sure to leave you fascinated!
When we think about museums, the first thing that comes to mind are images of stuffy galleries with staid security guards on hand to quiet the crowds. Not so at these decidedly quirky museums that prove there's something for everyone, with exhibits celebrating unusual subjects, including black magic, human brains and even toilets.
So, forget the regular history and art museums, and pay a visit to these unconventional and unique museums in India that don't just educate but entertain as well.
1. Legends Motorcycling Café, Bengaluru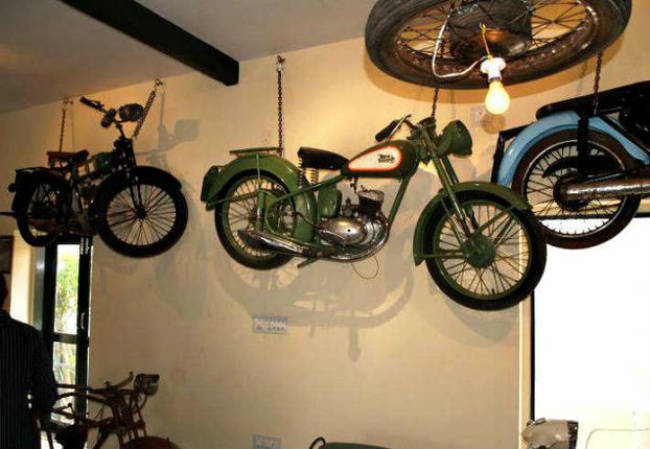 While vintage car museums are common, this one here is dedicated to vintage motorcycles!
S.K. Prabhu, a passionate biker, began collecting them in 1992 and Legends Motorcycle Museum is his private collection. A biker's delight the museum has more than 20 vintage motorcycles that are still in working condition, including a few rare ones that date back to World War II. Pride of place in his display is occupied by a red-and cream-coloured Cezeta, a rare 1962 model scooter made in erstwhile Czechoslovakia.
2. Virasat-e-Khalsa, Anandpur Sahib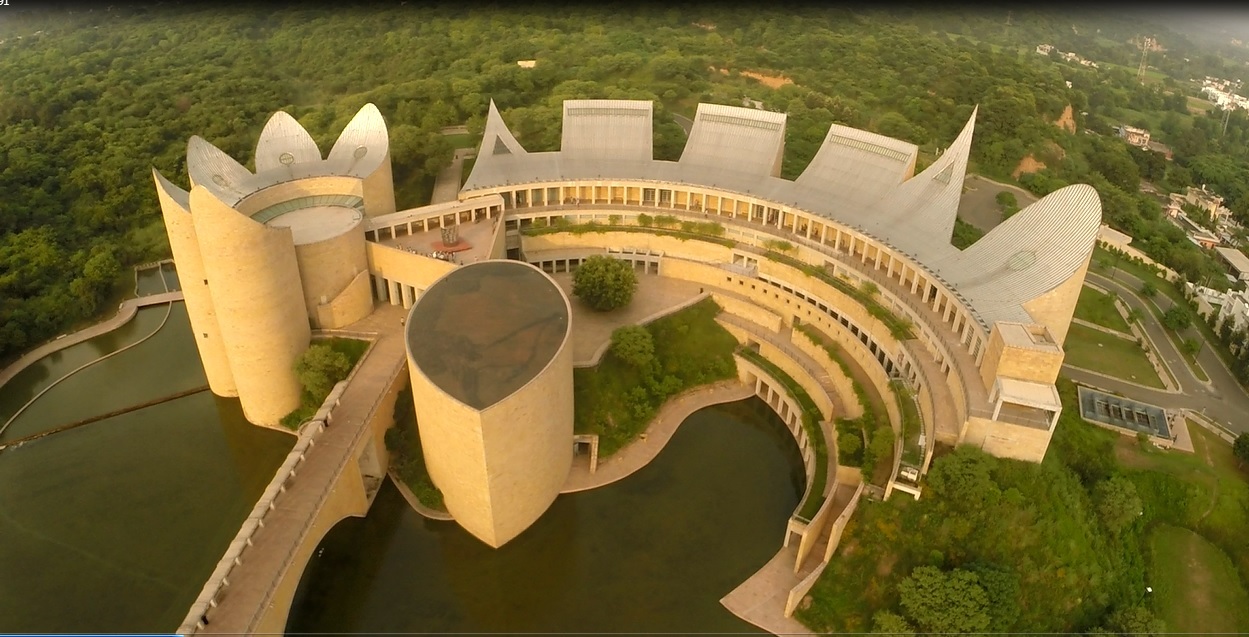 Located in Sri Anandpur Sahib, Virasat-e-Khalsa Museum showcases the rich cultural heritage and history of Sikhs. The stunning complex has been designed by the internationally acclaimed architect Moshe Safdie, who drew inspiration from the historic buildings such as the Golden Temple, the Anandgarh Fort, and the Gurdwara Keshgarh Sahib. Other than its fascinating interactive exhibits, this visitor-friendly museum itself is an awe-inspiring work of art – it houses one of the largest hand-painted murals in the world, depicting the past and the present of Punjab. With 10 million visitors over the past five years, it has become the most visited museum in India.
3. Paldi Kite Museum, Ahmedabad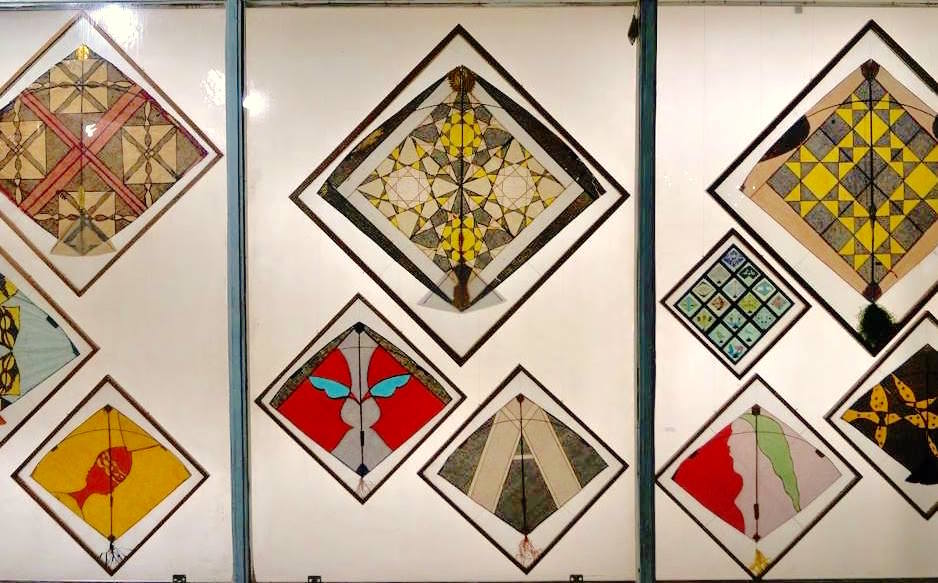 The city of Ahmedabad is globally renowned for Uttaran or the Kite Festival so it doesn't come as a surprise that the city has an entire museum dedicated to kites. The brainchild of Mr Bhanu Shah, a kite enthusiast who donated his 50-year-old collection of rare kites to Ahmedabad Municipal Corporation, this museum was established in 1985 and houses some of the rarest kites in existence, making it the first of its kind in India and second in the world.
4. Pukhauti Muktangan, Raipur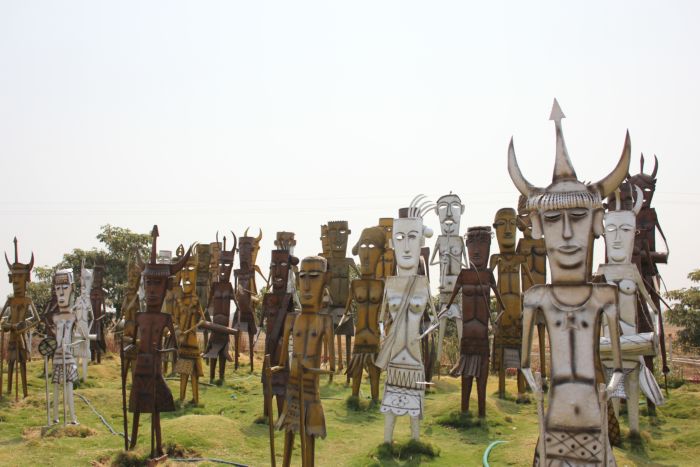 With a very indigenous name, which literally translates to 'free and open courtyard of our ancestors, this newly developed museum-cum-culture park combines the native ethos of Chattisgarh with modern design sensibilities. With murals by award-winning artists, gardens adorned by tribal art installations, and iron gates that tell long-forgotten local stories, this beautiful museum brings together the past and present of Chhattisgarh's art forms in one place.
5. Human Brain Museum, Bengaluru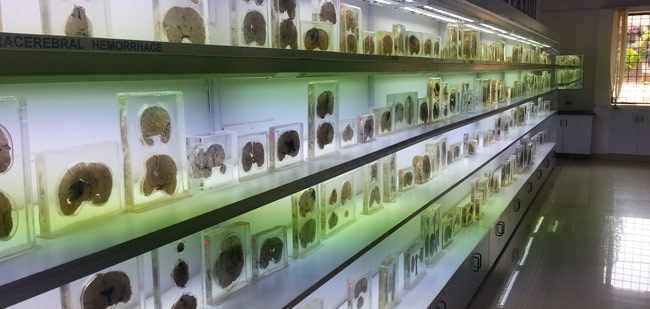 Housed in the basement of the National Institute of Mental Health and Neuro Sciences (NIMHANS) in Bengaluru, this slightly gory museum has over 300 brain specimens preserved in jars, collected from donors and victims of road accidents. Each brain here has its own story to tell — either damaged in an accident or ravaged by a parasite.
Visitors even get to hold a real brain at the end of the tour!
6. Mayong Central Museum, Mayong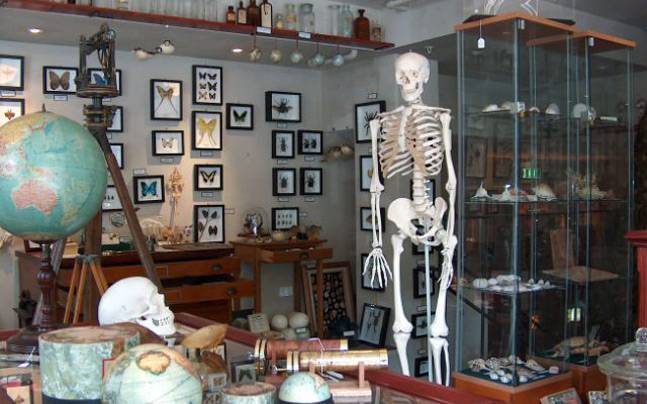 Mayong or Mayang, a village in Morigaon district of Assam, has historically been known as the cradle of black magic. The name of the village itself is believed to have originated from the word 'maya' or illusion. Documenting this past, the exhibits at the Mayong Central Museum includes a plethora of bizarre local artefacts, including books on witchcraft, Tantrik manuscripts, handmade dolls, skulls and tools used in black magic rituals. Interested visitors are also given a demonstration of centuries-old rituals being performed to cast healing spells.
7. Sudha Cars Museum, Hyderabad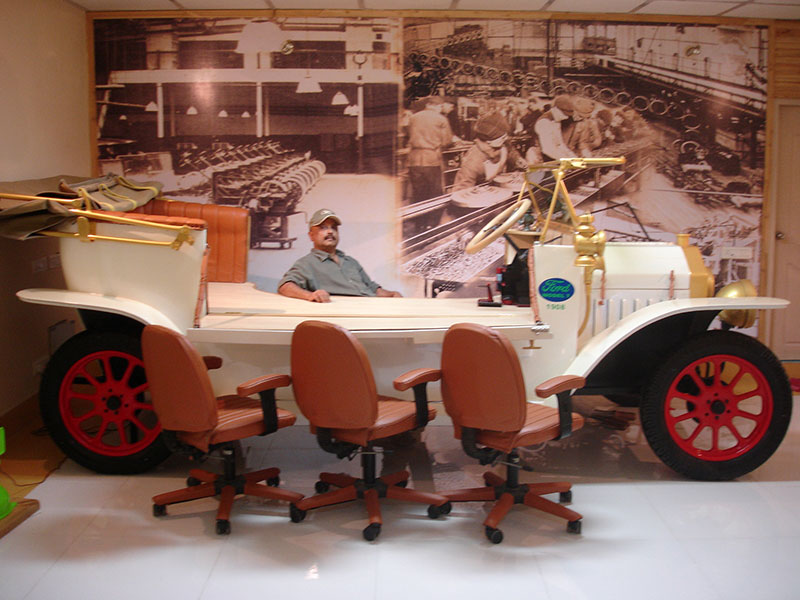 The brainchild of K. Sudhakar (who holds the Guinness World Record for building the largest tricycle in the world), this unique museum houses all kinds of cars that cannot be called conventional by any means. This includes cars made from footballs, cricket bats, laptops, burgers, cameras and even sharpeners. A small plaque on each exhibit tells when it was built, how much time it took to make, and the maximum speed it can reach. No wonder the museum describes itself as "the world's only wacky car museum"!.
---
You May Like: From Fossils to Bollywood Posters: India's 'History Hunter' Has a Collection of Everything!
---
8. Losel Doll Museum, Dharamsala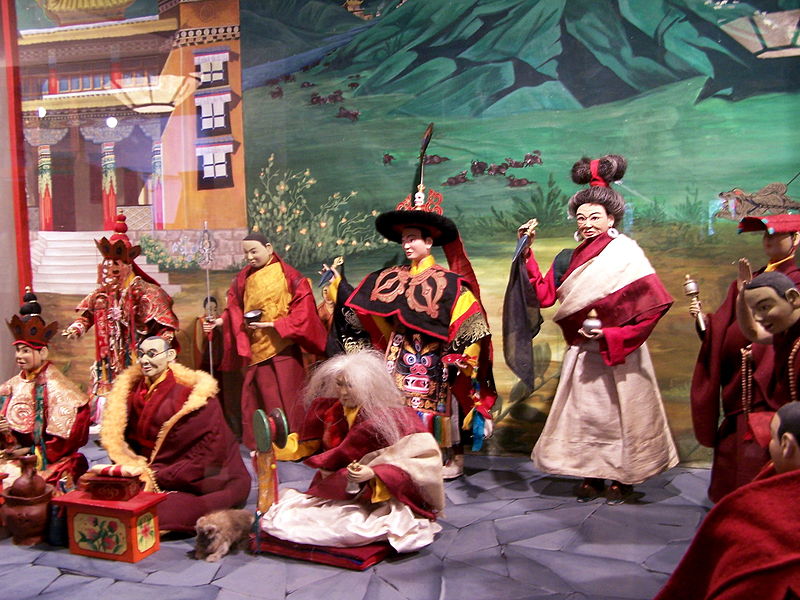 Nestled inside the lush gardens of Norbulingka Institute in Mcleodganj, Dharamsala, the Losel Doll Museum is the world's largest collection of Losel Dolls. These beautiful collector's items are handcrafted by monks (of the Drepung Loseling monastery) who use wire, clay and papier mache to make them. Dressed in traditional Tibetan costumes, tailored from cotton, wool and silk, the doll is completed with jewellery and other accessories that illustrate aspects of Tibetan culture.
9. Sulabh International Museum of Toilets, Delhi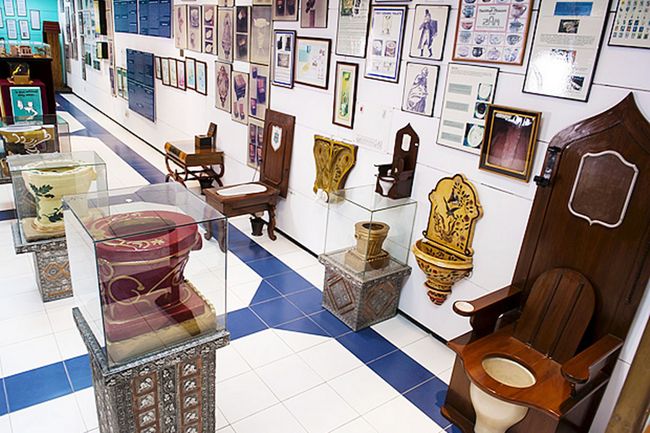 A staple on the list of unusual museums around the world, this museum is dedicated to the history of sanitation and toilets. With exhibits dating back to 3000 BC, the museum has fascinating displays of reproduction of ancient chamber pots, Victorian toilet seats and even toilets made of gold that were once used by Roman Emperors. There are also models of the low-cost biodegradable toilets that Sulabh is building in rural areas and poor neighbourhoods.
---
Read More: IN PHOTOS: A Visit To Delhi's Toilet Museum Will Leave You Both Informed & Amazed
---
10. Uruswati Museum, Gurgaon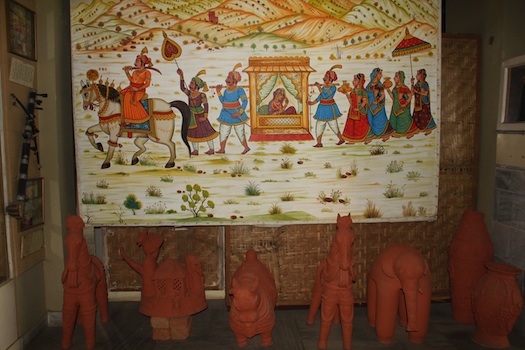 If you love listening to folk tales, legends and stories that date back to another era, Uruswati Museum in Shikhopur, on the outskirts of Gurgaon, is a place that preserves them all. The only museum dedicated to folklore, it has paintings that portray love and longing, decorative folk art from rural temples and terracotta tablets that tell the well-known stories of Sohni Mahiwal, Laila Majnu, and Mirabai, as well as the lesser-known ones like Habba Khatun, Sassi Punnu and Madhumalti Dholmaru. There are also traditional costumes, crafts and jewellry from various states.
11. RBI Monetary Museum, Mumbai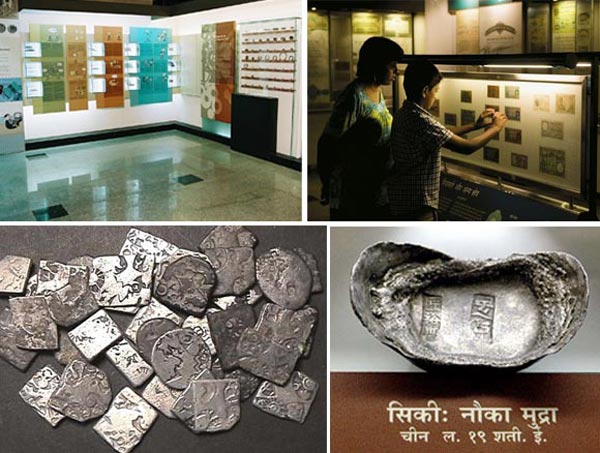 Ever thought of the fact that that 1₹ coin that you hand over with nonchalance may have a story to tell? The RBI Monetary Museum in Mumbai, the financial capital of India, is a place where many such tales may be found. From cowry shells and beads (the first-used forms of currency) to engraved coins from different historical periods and empires can be seen at this well-documented and security-conscious museum.
12. VECHAAR Utensils Museum, Ahmedabad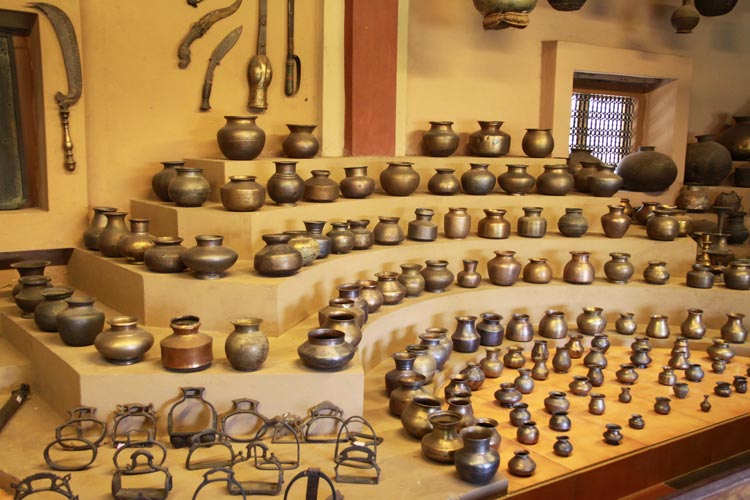 Built in 1981,VECHAAR (Vishalla Environmental Centre for Heritage of Art, Architecture and Research) Utensils Museum is the brainchild of architect Mr. Surender C. Patel. This unique museum was a part of his effort to preserve the rare artistic skills and cultural heritage of Indian craftsmen. VECHAAR museum houses over 4,000 utensils, from 1,000-year-old jugs to modern glass utensils, and covers every type of metal from bronze and brass to German silver. The display also explains how these utensils evolved in different periods of history as a result of man's changing needs and environment.
13. INS Kurusura Submarine Museum, Visakhapatnam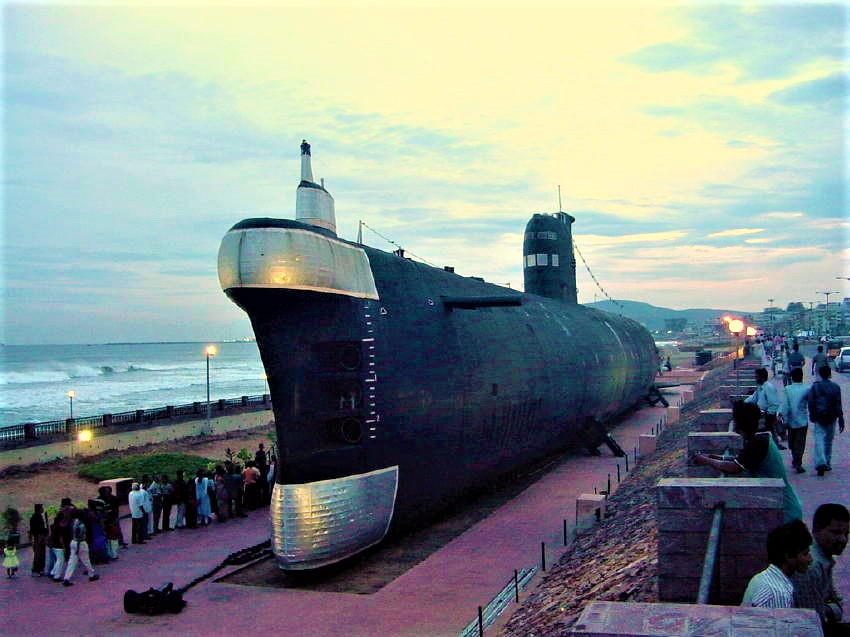 Perched on the shoreline of Ramakrishna Beach in Vishakhapatnam, this beautiful fish-shaped black submarine is INS Kursura (S20) – India's 4th submarine that was decommissioned in 2001, after 31 years of service. The first submarine in Asia (and second in the world) to be turned into a museum, it displays and explains different aspects of a submariner's life. For instance, visitors can see the torpedoes, the smallest possible bunker beds, toilets, kitchens, dive charts and communication equipment.
14. Shankar's International Dolls Museum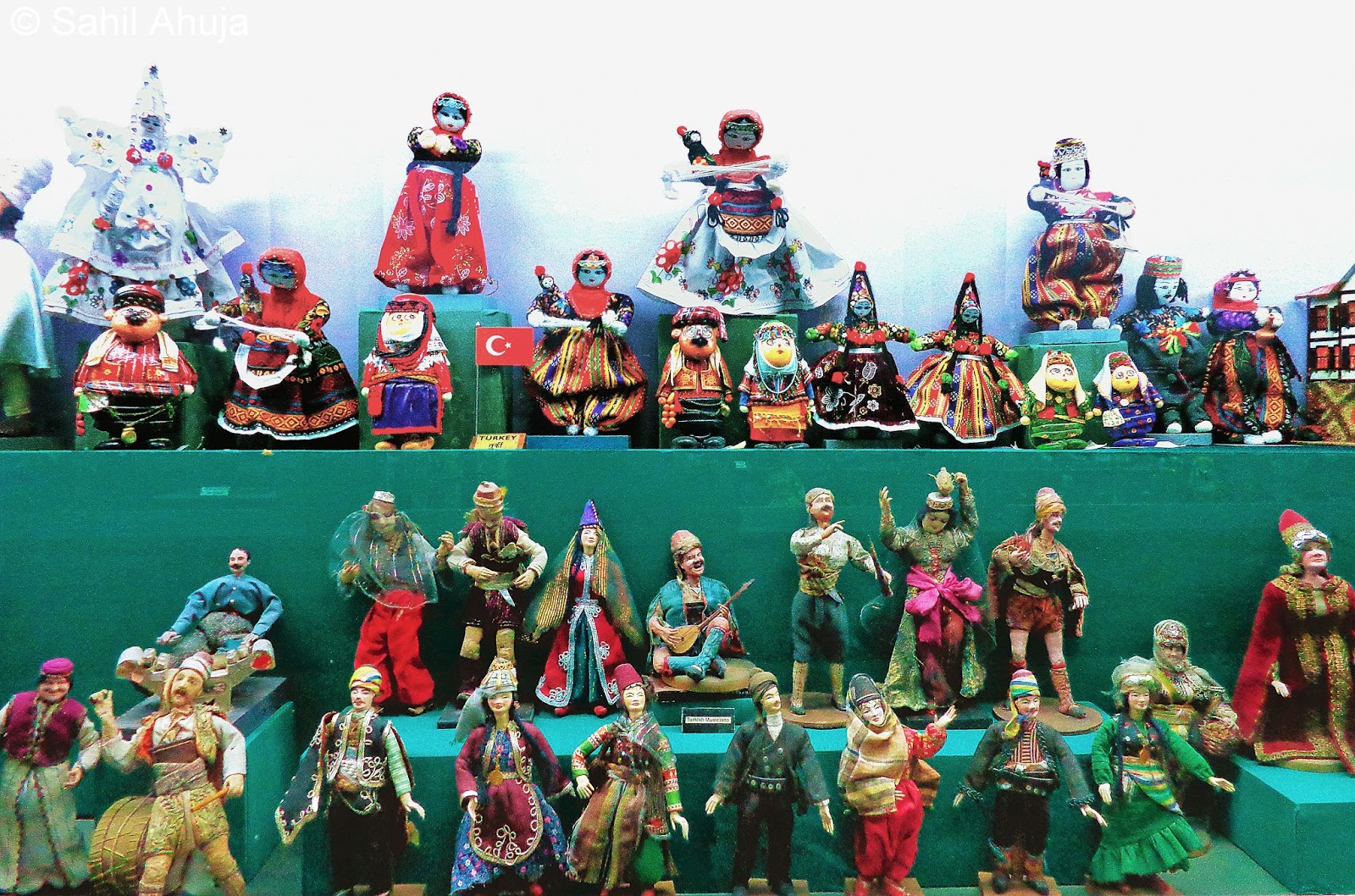 Established by K Shankar Pillai, one of India's first political cartoonists, in 1965 to store the dolls he had collected from several countries, this quirky museum has an impressive collection of 6700 costumed dolls from over 85 countries. With Japanese geisha miniatures, English dolls in costumes Shakespearean era, traditional African figurines and thousands of antique puppets from across the globe, this museum's depiction of arts, culture and folklore of various countries through dolls is truly fascinating.
15. Arna Jharna, Jodhpur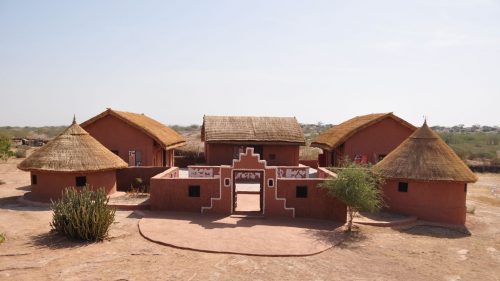 An alternative museum of and for local communities near Jodhpur, Arna Jharna is a tribute to late Komal Kothari, one of India's leading folklorists and oral historians who was awarded the Padma Bhushan in 2004. Other than organising interactive workshops linked to folk culture and traditional knowledge, this museum also showcases more than 160 hand-made brooms from different parts of Rajasthan. The idea is that the study of brooms helps in understanding society and environment. For example, the fibres that brooms are made of give clues to the kind of grasses and plants that thrive in the region.
---
Also Read: #TravelTales: The 7 Best Places to See India's Fantastic Fossil Finds
---
Like this story? Or have something to share? Write to us: contact@thebetterindia.com, or connect with us on Facebook and Twitter.
NEW: Click here to get positive news on WhatsApp!
We bring stories straight from the heart of India, to inspire millions and create a wave of impact. Our positive movement is growing bigger everyday, and we would love for you to join it.
Please contribute whatever you can, every little penny helps our team in bringing you more stories that support dreams and spread hope.
Tell Us More