Lack of support while recovering from a terrible illness can cause further complications. Sreoshi Bakshi suffered the same, but timely intervention by a friend and the discovery of a new passion helped her maintain her fighting spirit.
Sreoshi Bakshi, currently a resident of Kolkata, stays with her parents. She is pursuing her M.A. in Journalism from Calcutta University.
Three years ago, just as she was completing her graduation from a well-known college in Kolkata, she was diagnosed with acute tuberculosis. Earlier, she had dismissed it as mild sickness as she lost her appetite. But then, she started getting thinner, couldn't walk much, and grew weaker. Her condition worsened in those few months, while none of the doctors could detect the problem.
Finally, when she could no longer eat, and her weight sank below 30 kg., her family members realized that something major was wrong. Finally, a friend of her dad, a doctor, detected tuberculosis. He asked Sreoshi and her family to take treatment, and have faith in his medical procedures. He also said that the road to complete recovery would be a tough one. At this point, Sreoshi was worried, but also determined to get healthy soon. In November 2014, her rigorous recovery schedule began. Her daily routine included medicines throughout the day, monthly blood tests, and complete bed rest. As tuberculosis is a contagious disease, she was kept mostly in isolation.
Tuberculosis made her too weak to go out alone and catch up with friends. She started feeling very lonely, and this saddened her. Also, she was too embarrassed to tell her friends about the disease, as she was scared of losing their friendship. Her parents too would sometimes stay away from her since they felt the disease would affect them. This detachment made her depressed as she felt 'unwanted', even to her family members.
Looking back, Sreoshi feels that there was some miscommunication in the family, and she felt deeply hurt.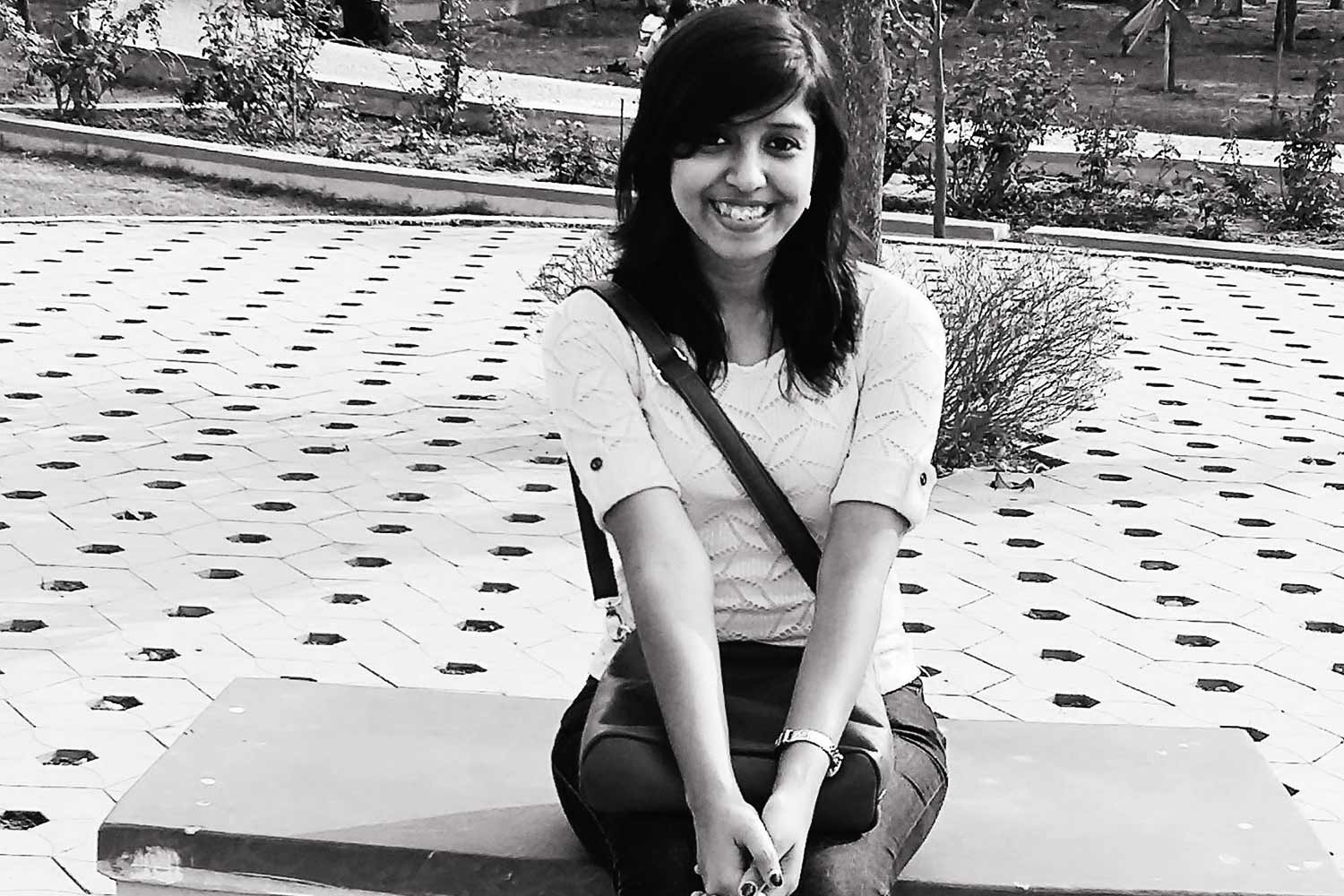 After about two months, the doctors noticed small changes in her health, but they weren't very promising. By this time, Sreoshi's personality had changed from jovial to quiet and shy. Mood swings, depression, and mental breakdowns became a part of her life during those months. Self-loathing began to set in.
But then, she found hope in her friend Jayjeet. He motivated her to think positive, and also stayed by her side as much as possible. He got her books and also took her outdoors once in a while in his car. With him, Sreoshi felt like she had a normal life again.
Jayjeet's positive presence brought about a feel-good effect on her and very soon, she began to feel happier, and her health also began to improve. Her body weight also increased in those six months and she became healthier. In those six months, Sreoshi turned to writing on Jayjeet's suggestion, and began to like it immensely. She had been an amateur writer in her childhood. Her zeal to write increased, and she started penning down all her emotions, stories, and experiences in life. Writing has helped Sreoshi channel her emotions, and she feels she is now a better person.
YourDOST celebrates the indomitable spirit of the #WomenOf2017. Read more amazing stories of courageous women here. If you or someone you know has a story, share it with us!
Like this story? Or have something to share? Write to us: contact@thebetterindia.com, or connect with us on Facebook and Twitter.
NEW: Click here to get positive news on WhatsApp!