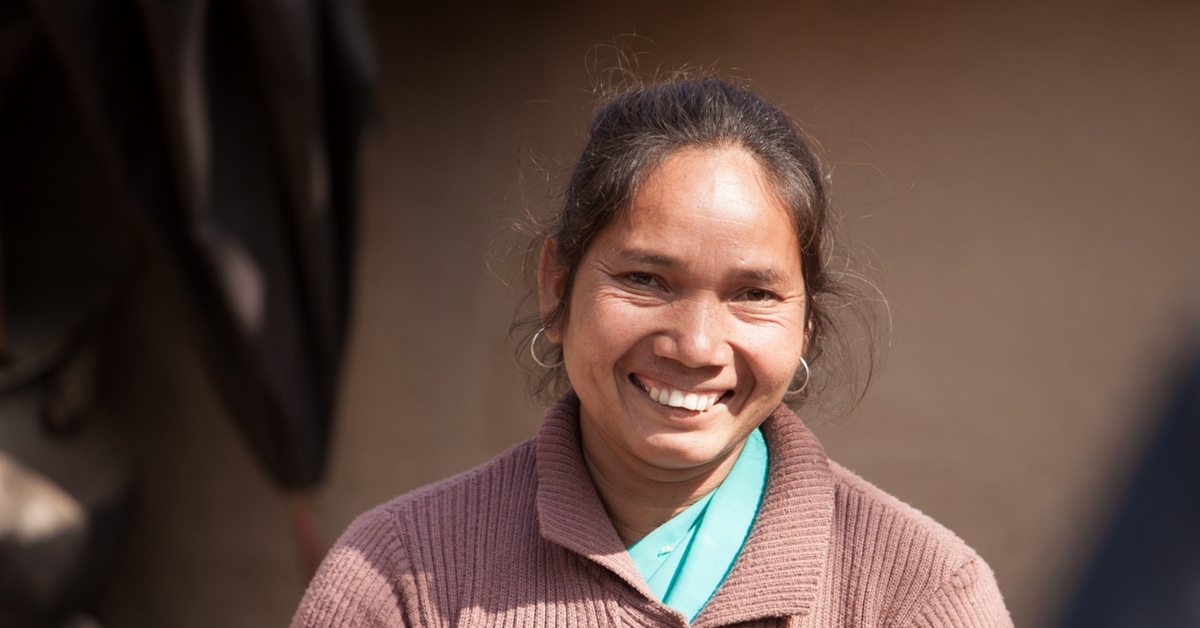 Women are increasingly breaking free of societal restrictions to explore their identities further. This International Women's Day, Plan India highlights seven women who have become true examples of women going beyond traditional roles and boundaries.
Women are increasingly breaking free of societal restrictions to explore their identities further. This International Women's Day, Plan India highlights seven women who have become true examples of women going beyond traditional roles and boundaries.
In India, the fortunes of a woman sway from city to city, but it has always had the same underlining tone—"women are more useful in the house." This perception has been fervently debated and challenged over the decades. It is finally changing, albeit slowly. The boldness of women to venture into a life they deserve is not going unnoticed. Plan India is lending its support to their cause.
Through its projects, Plan India has met some remarkable women whose courage and determination has led them to transform their own lives. They have gone beyond the walls of their houses and reached out to communities, and to families and other women to make sure they get the rights they deserve. Together, let's celebrate these brave women this International Women's Day.
Anita – Women's Water Warrior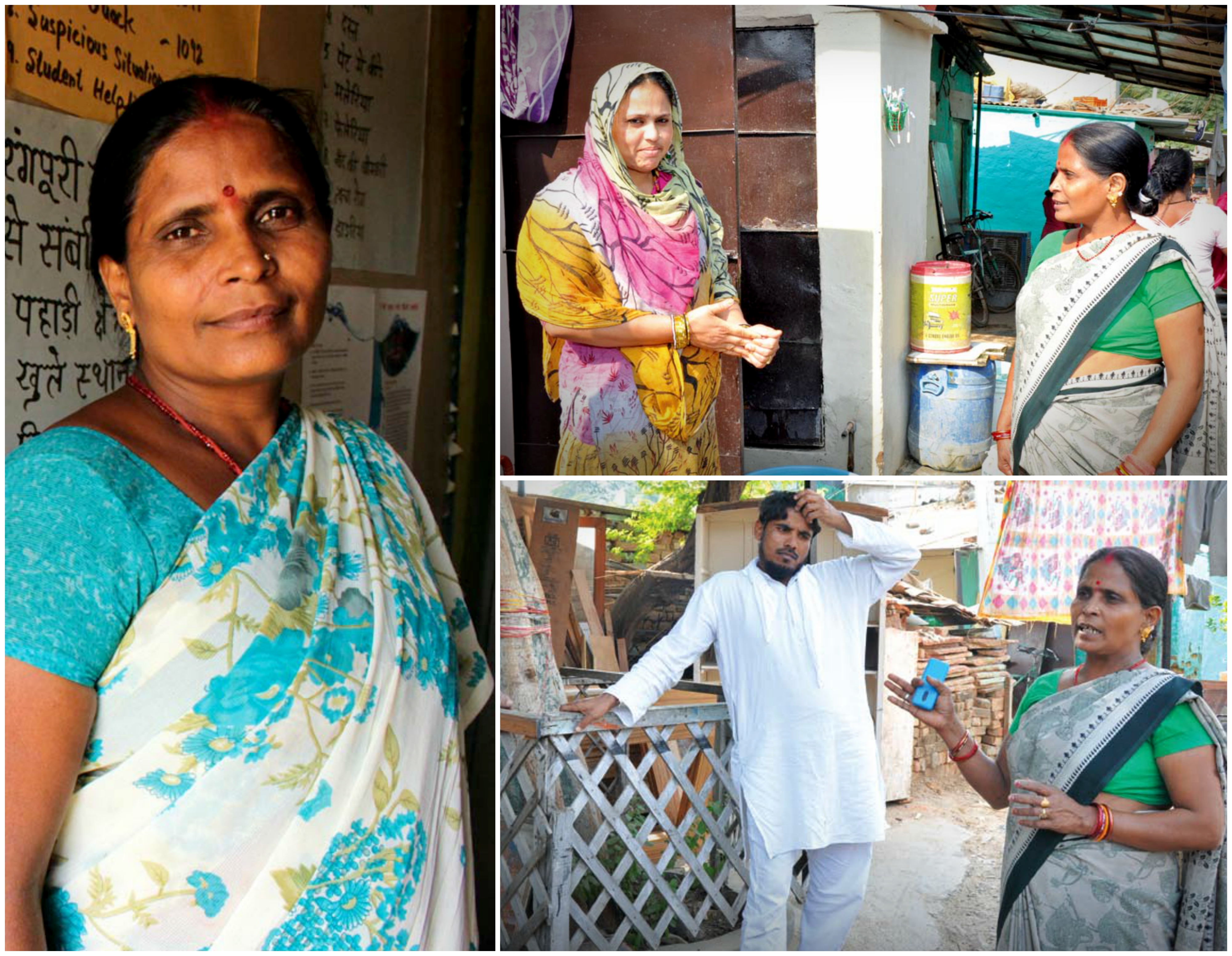 Anita lived in a community where dirty water affected the health and well-being of her family and those around her.
Along with others, she would fill water from a public hand pump. Long queues, daily arguments, and eve-teasing were an everyday occurrence. Anita decided that something needed to be done. She wanted bore-well water to reach every house in her community.
Led by her, the community women collected ₹1,500 from each household and got pipelines with motors installed in them. Through the Healthy Futures Project, they were also provided with water filters and income generation opportunities. Self Help Groups were formed and trained to take filters to communities at nominal prices. Again, Anita led the way, becoming the project's most successful entrepreneur.
Anita is determined to see every household in her community with water filters, and no more sickness related to waterborne diseases.
Mahima – Breaking the Mould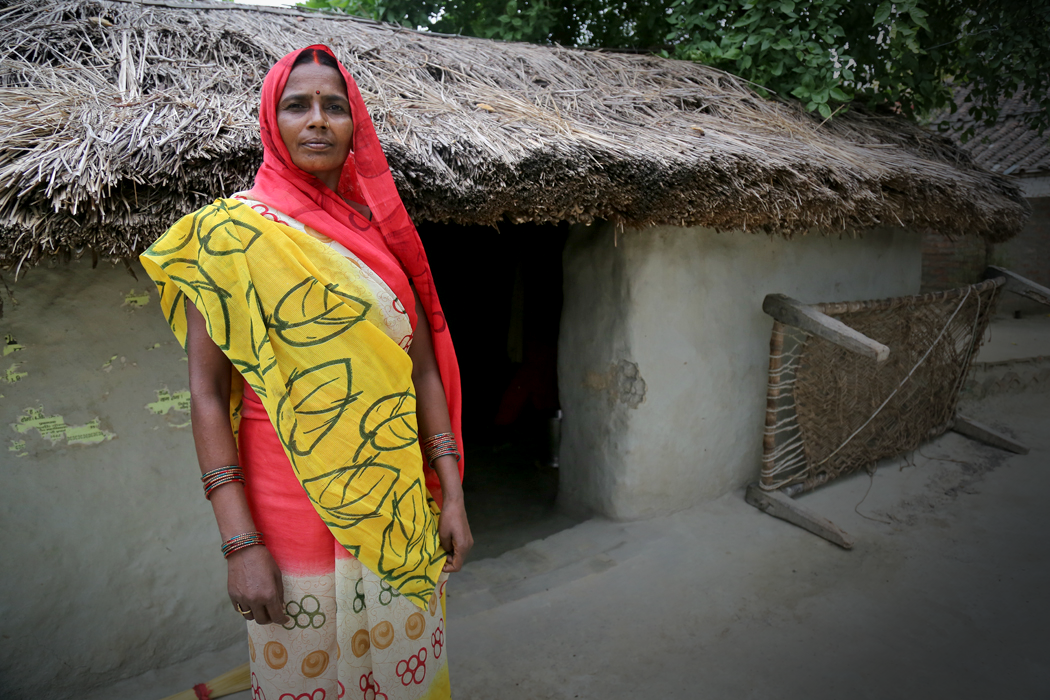 Mahima was the sole breadwinner in her family, earning ₹75/day. Men who did the same amount of work were paid twice as much.
During these struggles, Mahima heard about the European Union-supported Project Samanta that tackles wage disparity and discrimination in the work place. Along with other women, Mahima had a platform to raise her concerns and confront her employer.
She took up the issue with the Community-Based Vigilance Group and the Ministry of Labour and Employment. After several intense meetings, her employer agreed to pay equal wages to Mahima and other women working alongside her.
Mahima's determination was as strong as the houses she built every day, and nothing could break it down. Since then, she has taken to sharing her experience with other women and helping them resolve their issues.
Kanchan – A Sisterhood of Change

Kanchan is part of Project Ahana's response to a burgeoning nationwide HIV epidemic. She is a bridge between the healthcare system and hard-to-reach pregnant mothers and families vulnerable to infection.
Over the years, Kanchan has forged a strong relationship in her community, becoming the first ever Accredited Social Health Activist (ASHA) in Kali Kajari. She ensured that pregnant women and their families understood the importance of routine medical check-ups, curative care, nutrition, sanitation and hygiene, healthy living, safe deliveries, and immunisation, to name a few aspects.
Over the years, Kanchan has linked every single pregnant woman in Kali Kajari to the hospital, and ensured their children were delivered by experienced medical professionals whom she also sensitised. To this day, children are routinely vaccinated, and maintain healthy diets and exceptional hygiene along with their families. This includes HIV testing and receiving Antiretroviral Therapy when necessary.
Kanchan, with every determined step she has taken over the years, has irrevocably transformed the face of Kali Kajari and the lives of all its people.
Jyoti – Journey from Behind the Veil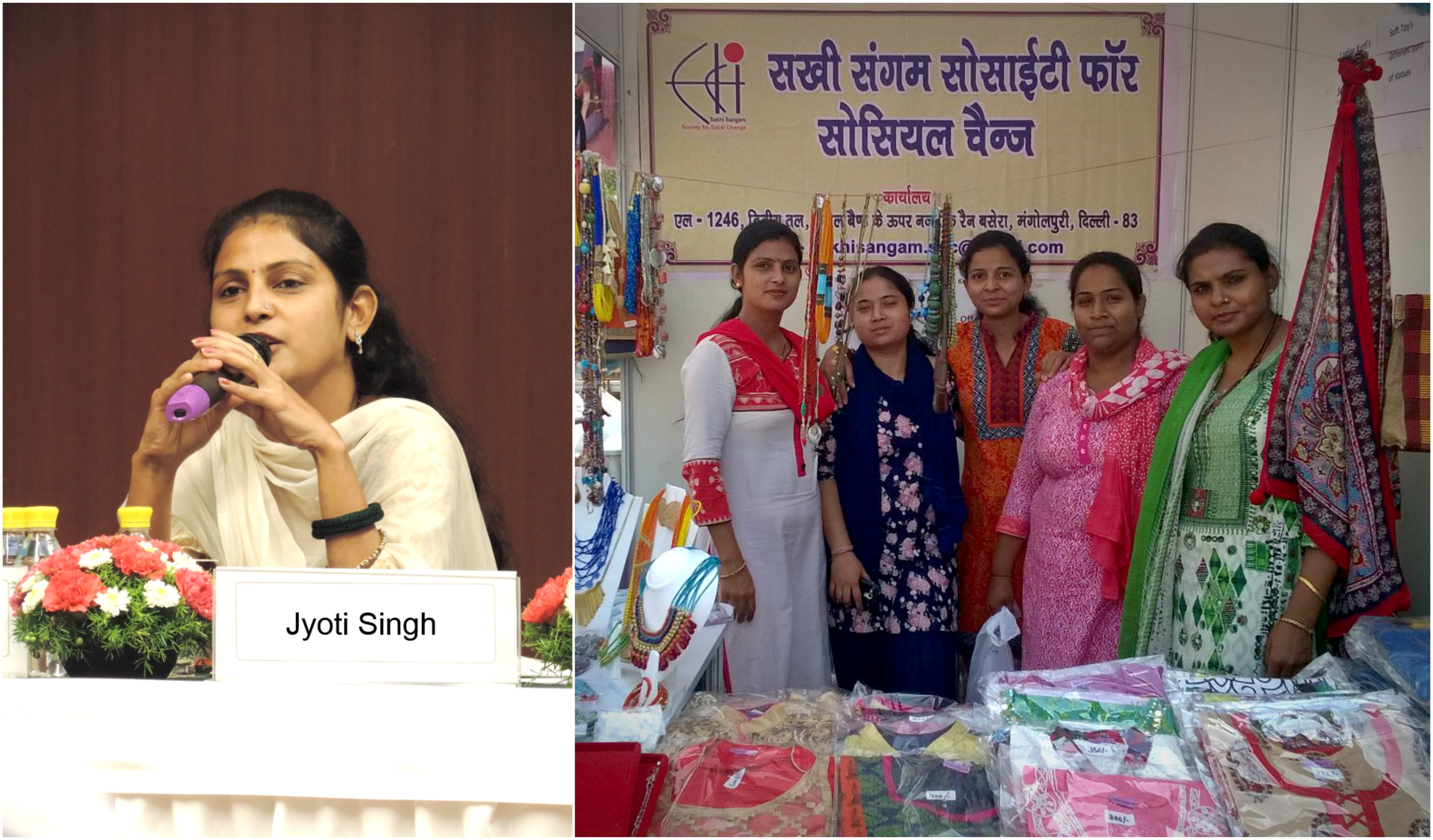 Jyoti could not complete her graduation and her in-laws confined her to her home. Her life did not have any direction.
To her luck, Jyoti managed to enroll in the Banking on Change project, where she participated in various training programmes and savings groups that empower and support women.
She excelled at the trainings, graduating into a Trainer and Field Officer within months. Her ability to galvanise communities also led to the formation of Sakhi Sangam, an 18,000-strong women's federation of which she is the President. Together, they oversee numerous skill-building and micro-enterprise initiatives that enable community members to independently support themselves and their families.
As for Jyoti, she plans to use her newly acquired Post-Graduate Degree in Sociology to expand the federation's reach to over 20,000 women.
Nisha – Breaking Barriers

When Plan India formed a children's club in her community, Nisha was among the first to join. As the years passed, she led the local youth group, passionately advocating change to her community.
One day, a girl approached her. Her parents had betrothed her to an older man, and she would have to abandon her education and all hopes for a future. Nisha sprang into action. She contacted Plan India's staff members and together, they made their way to the girl's home.
Despite numerous efforts to reason with her parents, Nisha met with harsh dismissal. Resolute, she remained in place for days until word of her stand travelled to the local police and news agencies. Her persistence paid off, and the girl's parents cancelled the wedding.
Since then, 600 people in her village have signed an oath to uphold the rights of children. Nisha was also able to pass a resolution, supported by the Panchayat, to prevent violence against girls, secure their admission in government schools, and end child marriage in their community.
Mamta – Scaling the Heights of Success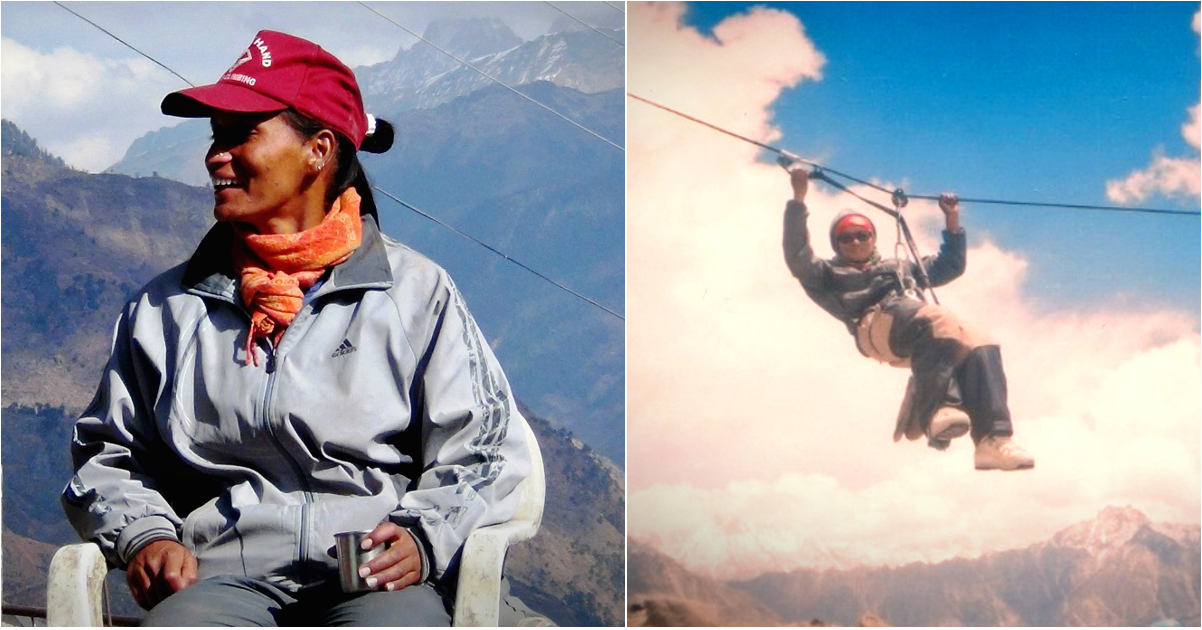 Uttarkashi is home to 3,30,000 men and women, including Mamta, a remarkably brave girl.
In 1997, Mamta became associated with Plan India as a sponsored child. She was able to involve herself in many activities and events that helped her flourish. After she completed her schooling, she enrolled in a training course on mountaineering. She also completed Advanced Adventure and Search & Rescue courses in 2008 and 2010.
In 2013, she faced the ultimate test. While leading a group of 40 children as part of a mountaineering course, a flash flood hit the area, putting the lives of all in severe danger. Mamta was able to use her knowledge and experience and guide her group to safety. Even more remarkable—during the disaster, she was able to lend support to a further 5,000 people by relocating them to safer places.
Mamta's heroism has garnered much praise from all corners of India. Tennis superstar Sania Mirza nominated her for a serial on Star Plus (Aaj ki Raat Hai Zindagi), with the legendary Amitabh Bachchan awarding her bravery.
Namita – A Beacon of Hope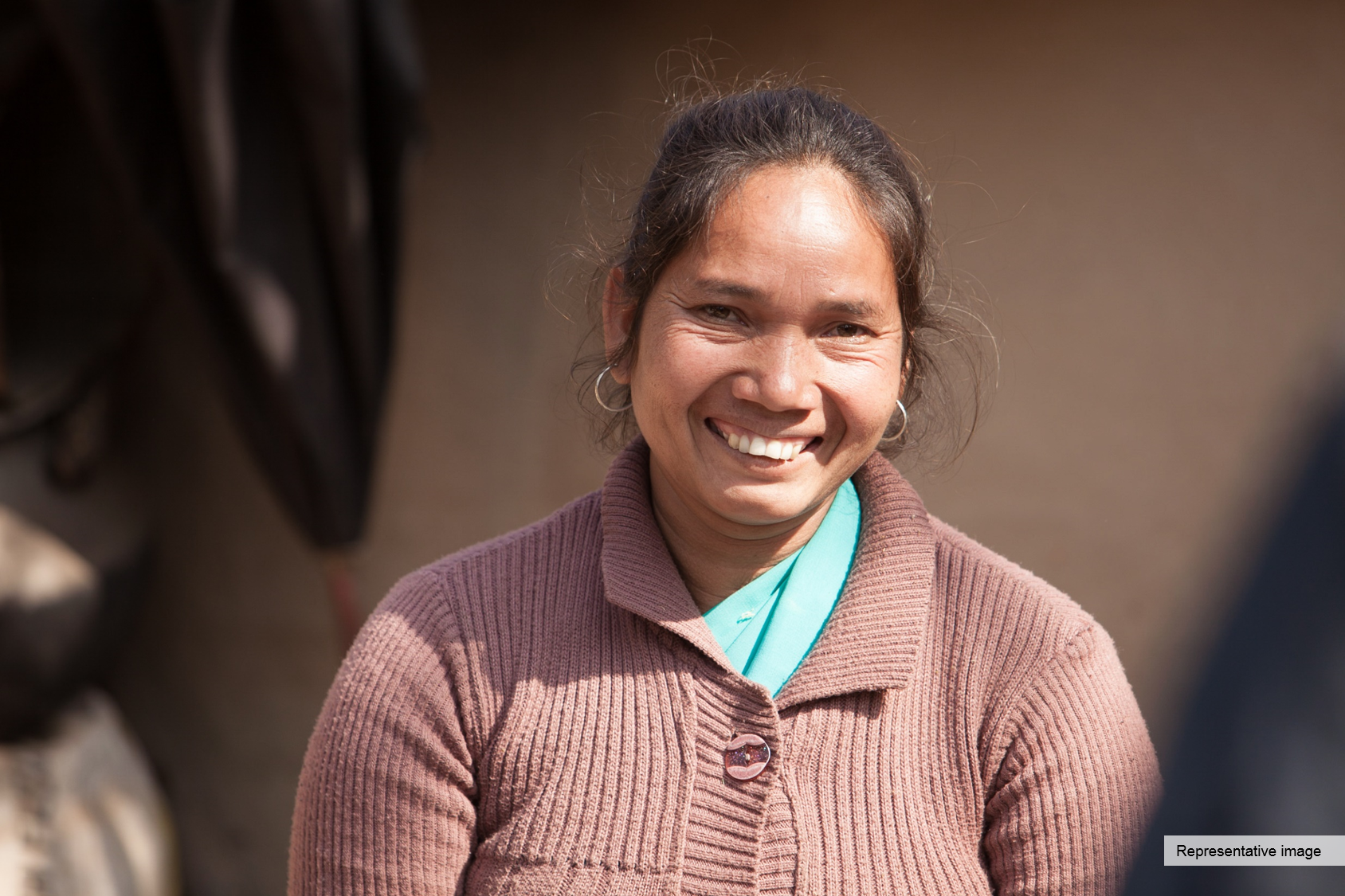 A devoted housewife and mother, the severity of Namita's husband's failing health caused doctors to notify her that she may have tuberculosis. Test revealed that she did have tuberculosis, along with HIV. She took the news in her stride and cared for her husband until his sad demise, months later.
Namita's difficulties only got worse over time. She had to withstand her in-laws' cruelty until she could not any longer, moving with her two sons to her parents' home. There, she was able to join supportive networks of People Living with HIV (PLHIV). An avid learner, she learned all about the infection and began educating those around her.
Today, Namita is a Mentor and OutReach Worker (ORW) with Project Ahana, working to increase Prevention of Parent To Child Transmission (PPTCT) service uptake among pregnant women in Assam. She singlehandedly oversees 3 ORWs and 570 Auxiliary Nurse Midwives in nine blocks. They provide critical, lifesaving healthcare, HIV screening and treatment, and referral services to 1,500 pregnant women and their children, monthly.
You can learn more about Plan India and its work here.
Like this story? Or have something to share? Write to us: contact@thebetterindia.com, or connect with us on Facebook and Twitter.
NEW: Click here to get positive news on WhatsApp!
We bring stories straight from the heart of India, to inspire millions and create a wave of impact. Our positive movement is growing bigger everyday, and we would love for you to join it.
Please contribute whatever you can, every little penny helps our team in bringing you more stories that support dreams and spread hope.