Mamoon Akhtar is a man on a mission. The Samaritan Help Mission. Through this remarkable organization, he is changing the outlook for an entire area in West Bengal, bringing education, health, livelihoods and development to all the children, especially girls, living in the slums. Read how one man can open up a world of opportunities for people bereft of them until then. 
City-dwellers have enjoyed the benefits of good education, healthcare and employment opportunities since many years. These are things that we have come to take for granted, things that are readily available to us. However, there are still a very large number of remote areas in India that continue to be isolated from such facilities and live in a relatively poor environment. In the absence of such basic necessities, the people of these areas have changed very little in their lifestyles and means of livelihood. They continue to struggle for survival in the dearth of requisite skills and education that can lead them towards bettering their situation. Samaritan Help Mission is a noteworthy organization striving to provide adequate facilities to the poor population of the Tikiapara region in West Bengal.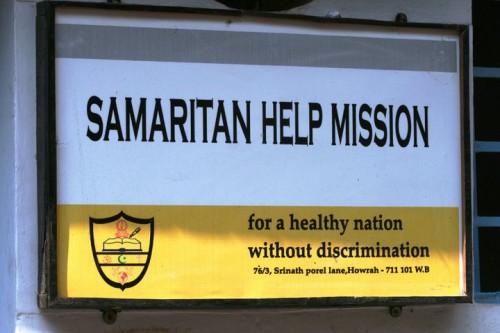 Samaritan Help Mission is an organization that aims at providing developmental opportunities to the poor and needy slum children, with a special emphasis on young girls. These are designed in a way so as to give them quality education and impart life skill education, so that their hidden talents and capacities are explored and developed. It is most essential to train the children for a secured livelihood so as to lead a productive and fruitful life with self-esteem and self-dignity and to rise above the narrow consideration of caste, creed, community, religion or language to build a strong nation.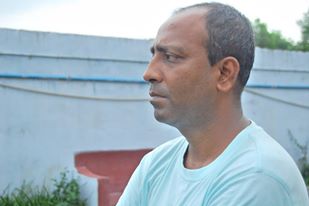 It was the passionate appeal of a child wanting to go to school in the year 1991 that prompted the founder of this project Mamoon Akhtar to start teaching 5-6 children in his own house in the Tikiapara slum. As the residents of the area became aware of this 'school', more and more children started coming and there was no place to seat them. Mamoon constructed a room on his own small plot of land (600 sq.ft.) and the one room Samaritan Help Mission School was born with 25 young eager children flocking to it. Mamoon rose to the occasion and went from door to door to raise Rs.28, 000 p.a. (in addition to his own contribution of Rs. 10,000). The organization has continued to steadily grow through the years.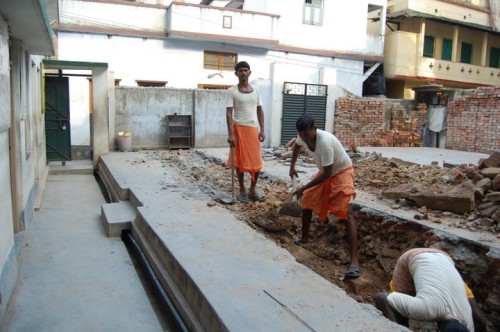 Started in May 2007, the Samaritan Mission School is an English medium school for poor children of all communities. Under the umbrella of Illiteracy Elimination project, it is especially aimed at girls who are deprived of the basic right of education. The parents of the children are very poor because of which, they cannot get access to modern education. The children range from various underprivileged backgrounds like rickshaw pullers, daily labourers, etc. With Samaritan Help Mission's efforts, their dreams have turned into reality. The school was run from pre-nursery to class 6 till 2009, and since then, every year has witnessed its expansion with one more class.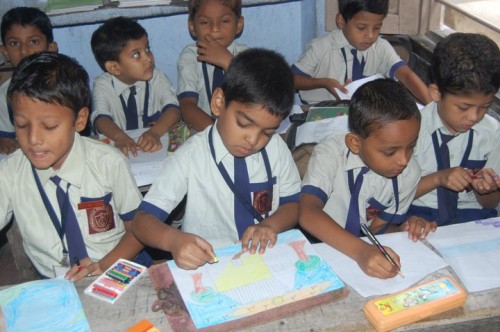 Along with this, Samaritan Help Mission has also introduced many varied ventures to further improve the lifestyles of the poor by giving them opportunities that are not currently available to them. These programs allow them more liberty to become independent and self-sufficient, giving them a true chance at establishing an identity for themselves.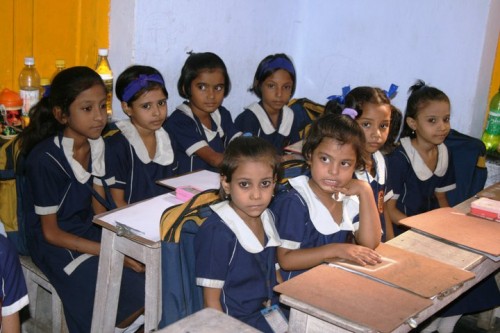 Samaritan Help Mission also sustains a Computer Literacy Program, wherein computer fundamentals are taught to students in a small computer lab containing six computers. In less than four years, the venture has been able to make 675 poor girls computer- literate.
Vocational Training Program for Women is aimed at unmarried and illiterate girls from poor backgrounds, who do not have any means to survive and earn their livelihood. Under this project, they are trained in Hand embroidery and provided work avenues to make their living. The training project has about 200 women. 50 girls are regulars working in the manufacturing unit, with each girl earning between Rs.2500 and 3000 per month. These women are working regularly from 10 am to 5pm in the unit and are now very confident and financially & educationally empowered.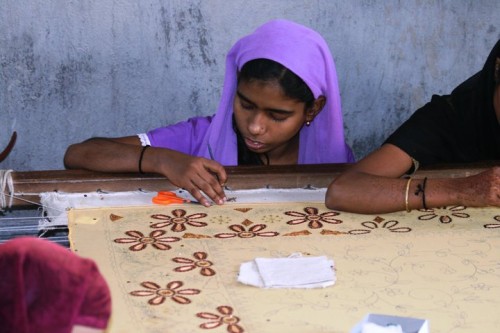 Samaritan Micro-Credit Program was introduced in October 2008 and has so far provided 124 women with loans between Rs.1000 to 5000 to start their own small businesses. The focus has been on the vocational trainees who, after undergoing the necessary training to acquire the requisite skills, need a loan to start their own business. The program is proud of having zero defaults and has changed the economical condition of these women who earlier had to borrow at usurious rates as high as 10% per month from the local loan shark.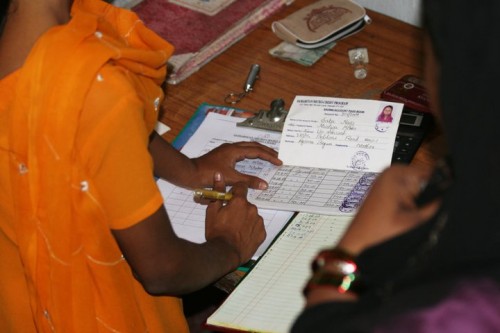 Because of the fact that health care for women and children in Tikiapara had become quite urgent, Samaritan Health Care & Awareness Centre was inaugurated in June 2009. The centre treats around 80 patients daily. The focus of the health centre is mainly to spread awareness about health issues, start a cleanliness drive in the locality and also teach about family planning. A regular motivation campaign is also organized among the poor women who abort female foetuses, teaching them that our past, present and future are all dependent on young girls.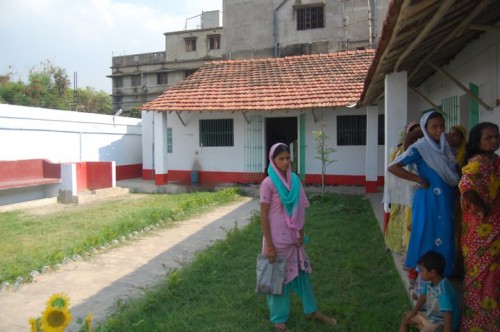 It can be seen that the organization is working very hard to fulfil the needs of the people, especially young girls, and give them new avenues to make their life better. They need our support to continually grow and function in a satisfactory fashion. To know more about their efforts or to help them in any way, do visit their website: http://samaritanhelpmission.org
Palak Bhatia is a freelance writer with several mainstream publications and an online shopping website. She also acts as a travel guide for an online travel information website. An inclination to report positive news got her interested in writing for The Better India, and here we are!
We at The Better India want to showcase everything that is working in this country. By using the power of constructive journalism, we want to change India – one story at a time. If you read us, like us and want this positive movement to grow, then do consider supporting us via the following buttons.
Please read these FAQs before contributing.