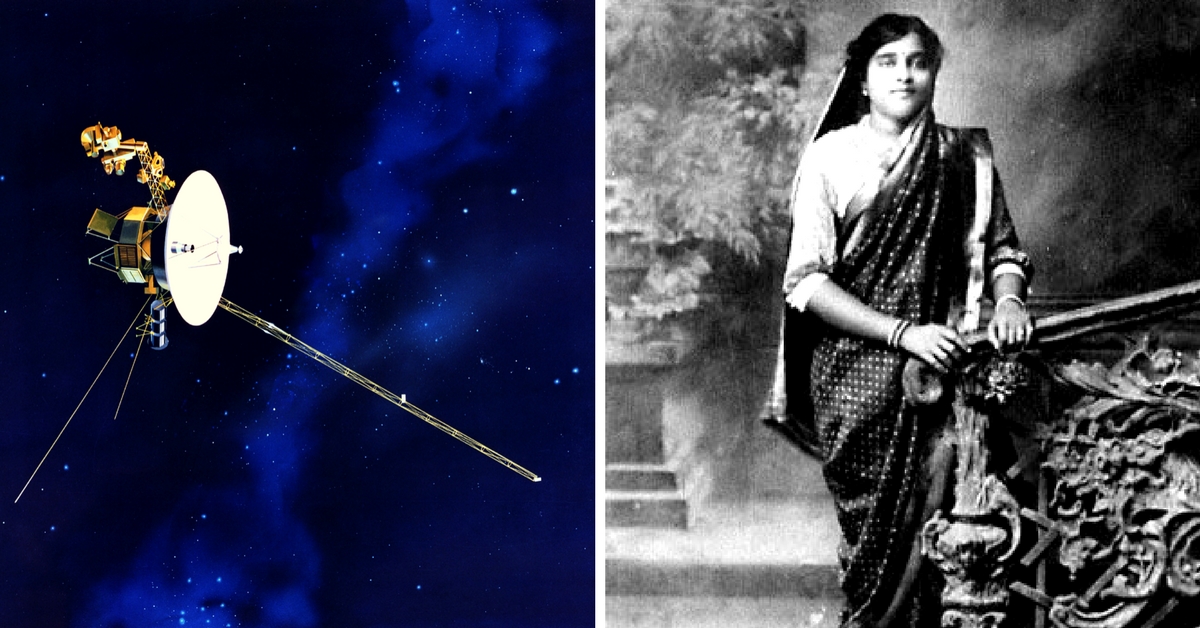 While most Indians have heard about NASA's Voyager 1 and its famous Golden record, few know that the album also includes a a hauntingly beautiful Hindustani classical music composition – 'Jaat Kahan Ho.'
In 2012, NASA space probe Voyager 1, travelling at more than 40,000 miles per hour, became the first man-made object to enter interstellar space, leaving the solar system behind and ushering mankind into the interstellar age. Launched on September 5, 1977, as a probe to Saturn and Jupiter, the nuclear-powered spacecraft took advantage of a once-in-176-years planetary alignment to extend its mission and travel beyond the four outer planets of the solar system.
Four decades later, humanity's most distant space outpost has travelled more than 13 billion miles, sending back unprecedented images and data from its pioneering journey.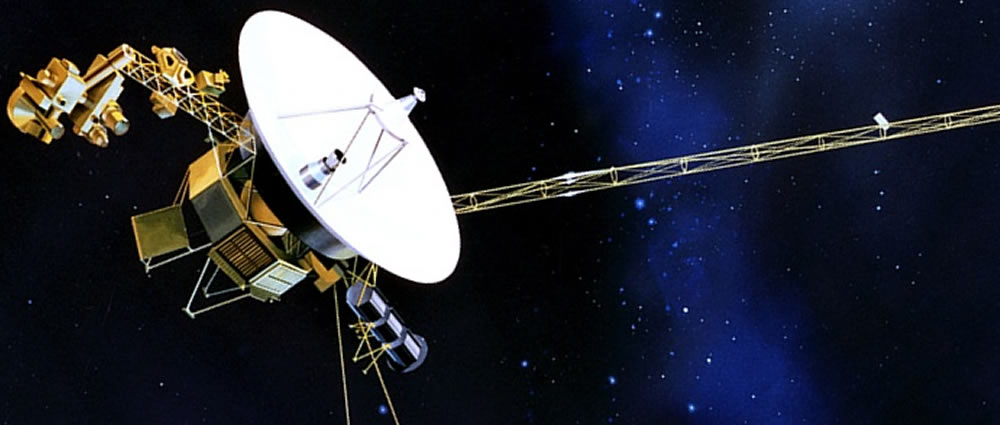 Voyager 1 is special for one other reason. On board the spacecraft is a 12-inch gold-plated copper disc with music that aims to encapsulate 5,000 years of human culture. Compiled by American astronomer Carl Sagan, the songs of Sounds Of Earth (as the album is named) echo through outer space, billions of miles from Earth.
While most Indians have heard about this, few know that the album also includes a Hindustani classical music composition – 'Jaat Kahan Ho.' A hauntingly beautiful song by Kesarbai Kerkar, the legendary singer of Jaipur-Atrauli gharana, it is the only song from India that has been immortalised alongside the music of Beethoven, Bach and Mozart on the record.
Born in a remote hilly village in the heart of Goa, she broke out of the devdasi tradition in early 1900s and emerged as the most celebrated artist of her time; revered by many poets, kings and prime ministers.
In untold.in, Bhavita B writes,
"Born in a remote hilly village in the heart of Goa, she broke out of the devdasi tradition in early 1900s and emerged as the most celebrated artist of her time; revered by many poets, kings and prime ministers."
In 1938, Kesarbai was awarded the title of 'Surshri' (Queen of Music) in 1938 by Rabindranath Tagore on behalf of Sangeet Pravin Sangitanuragi Sajjan Saman Samiti of Calcutta (now Kolkata).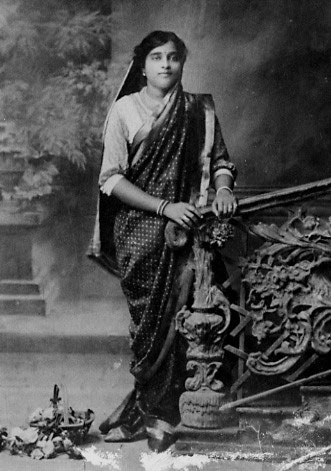 Kesarbai Kerkar
During her childhood years, Kesarbai trained under the tutelage of music maestros like Abdul Karim Khan of Kirana gharana, Ramakrishnabuva Vaze of Gwalior gharana, Barkatulla Khan of Senia gharana and Bhaskarbua Bakhle of Jaipur-Atrauli gharana. However, this training periods were short-lived and she thirsted for more.
Kesarbai's hunt for a teacher who would teach her the deepest depths of Hindustani classical music ended when she was accepted as a disciple by the legendary Alladiya Khan in 1920. Also known as "Gauri-Shankar" (Mount Everest of the Indian Classical Music) and "Gaan Samrat," Khan founded the Jaipur-Atrauli gharana and is famous for the many rare ragas he created.
Interestingly, as Kesarbai had been initially unable to master his style of gayaki during a trial period of three months, Khan had initially refused to take her on as disciple. It was only when Kesarbai got the ruler of Kolhapur, Shahu Maharaj, to intervene on her behalf that he agreed!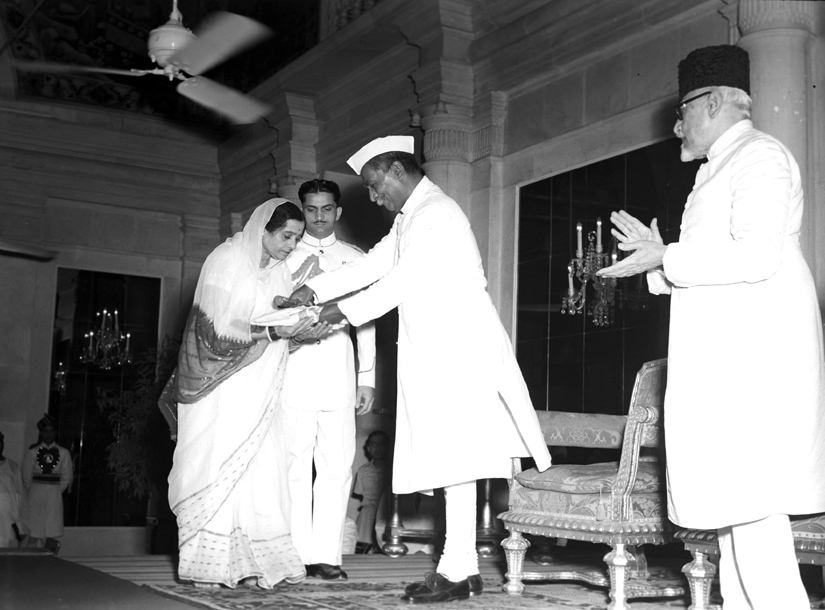 Kesarbai Kerkar receiving Sangeet Natak Akademi Award from Indian President Rajendra Prasad in March 1953
She trained under him for the next 25 years, during which she performed across the country. Her immense success as a khyal singer, along with that of Hirabai Barodekar, Gangubai Hangal and Mogubai Kurdikar (mother of Kishori Amonkar) paved the way for the next generation of female vocalists.
In 1953, Kesarbai was awarded the Sangeet Natak Akademi Award, the highest Indian recognition given to practicing artists. In 1969, the government of India honoured her with Padma Bhushan while Maharashta government conferred upon her the title of Rajya Gayika.
Over the years, Kesarbai's magical voice won her countless fans across the world. One of these fans was ethnomusicologist Robert E. Brown, who believed her rendition of raga Bhairavi to be the finest recorded example of Indian classical music. He was the one who recommended it for inclusion on the Voyager record.
In 1977, the year Kesarbai passed away, the Voyager spacecraft carried her recorded voice to celestial heights. As Bhavita B writes for the untold.in, the poignant piece in raga Bhairavi asks the eternal question, Jaat kahan ho akeli gori (Where are you going alone, girl).
Listen to it below.
A producer of the Voyager record, Timothy Ferris, once wrote about the Indian contribution to the mission in Murmurs of Earth, a 1978 book about the record.
He says: "One of my favourite musical transitions on the Voyager record comes when 'Flowing Stream' ends and we are transported, quick as a curtsy, across the Himalayas to the north of India and from the sound of one musical genius, Kuan Ping-hu to another, Surshri Kesar Bai Kerkar. This raga is formally designated for morning performance, but its popularity has led to its use as a closing number, a kind of encore, for concerts day and night."
It has been over five decades since Kesarbai last sang in a concert (she stopped performing in 1965), yet her music lives on. Recently, Voyager 1 has been in the news once again: As the world's fastest spacecraft, it will take 1, 17,000 years to travel to TRAPPIST-1 System.
Named after NASA's Transiting Planets and Planetesimals Small Telescope (TRAPPIST), which made the initial discovery, this is a system of seven earth-sized exoplanets revolving around an ultra-cool star.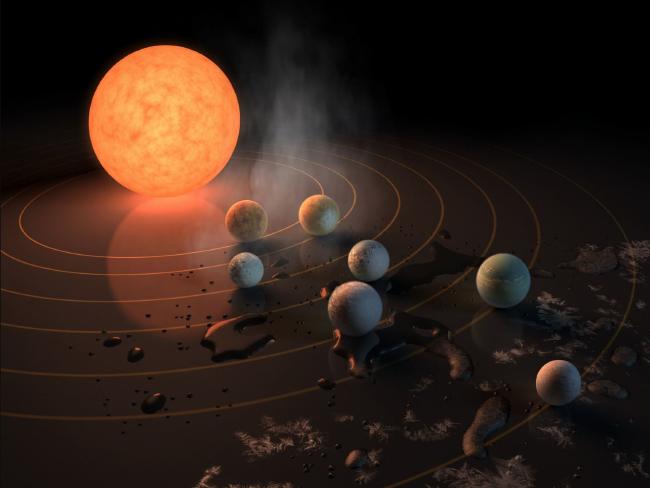 On Wednesday, NASA held a special press conference announcing the discovery of this star system, which is located 39 light years away in the Aquarius constellation of the Milky Way Galaxy. What has space scientist excited is the fact that three of the seven planets fall within the star's "habitable zone," a range of distances from the star that would create the right temperatures for liquid water and conditions right for extraterrestrial life.
With this discovery, outer space is shaping up to be a more tantalizing target than ever – and this makes the Voyager 1 probe, which is still sending back data and making discoveries from the edge of interstellar space, probably mankind's best chance of reaching it.
---
Also Read: To Space and Back: Things You Might Not Know About India's Legendary Cosmonaut, Rakesh Sharma
---
Like this story? Or have something to share? Write to us: contact@thebetterindia.com, or connect with us on Facebook and Twitter.
NEW: Click here to get positive news on WhatsApp!
We bring stories straight from the heart of India, to inspire millions and create a wave of impact. Our positive movement is growing bigger everyday, and we would love for you to join it.
Please contribute whatever you can, every little penny helps our team in bringing you more stories that support dreams and spread hope.
Tell Us More