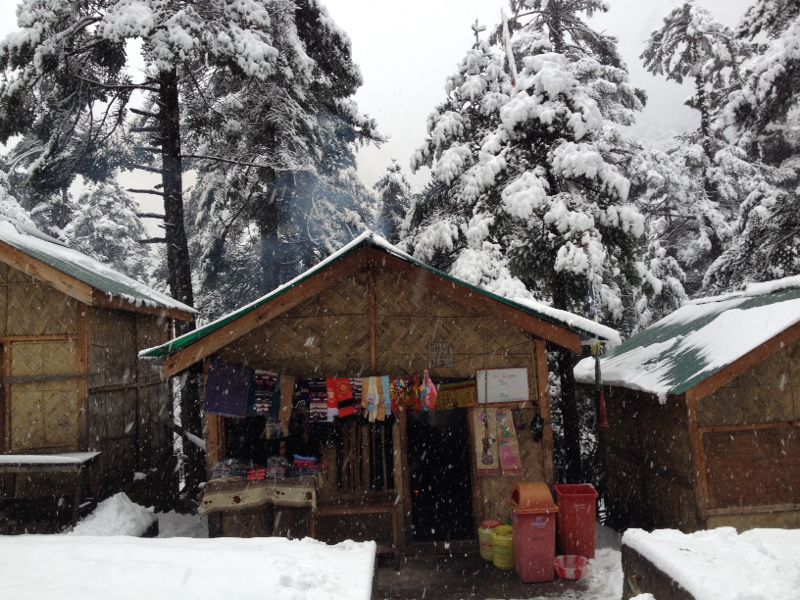 Seema Somshekar recently traveled to Sikkim on a holiday and couldn't help but pen down her experiences and share with all! The place exceeded her expectations and left her in awe of its natural beauty. All that she saw and felt there affirmed that Lonely Planet was spot on when it picked Sikkim as The Best Travel Destination of 2014!
Seema Somshekar recently traveled to Sikkim on a holiday and couldn't help but pen down her experiences and share with all! The place exceeded her expectations and left her in awe of its natural beauty. All that she saw and felt there affirmed that Lonely Planet was spot on when it picked Sikkim as The Best Travel Destination of 2014!
Nestled in the Himalayan Mountains, my latest place of discovery is Sikkim, a pristine paradise located in North-Eastern India. Over the last few years, Sikkim is being promoted as one of the top tourist destinations in the country owing to its culture, breathtaking scenery and biodiversity. The state promotes eco-tourism in an effort to help local communities and protect its beautiful environment. Sikkim's homestay program is also supported by UNESCO. Thanks to good planning and promotions and its inherent natural beauty, Sikkim has also been chosen by Lonely Planet as their Number One Destination for 2014 and a worthy choice too, as I discovered.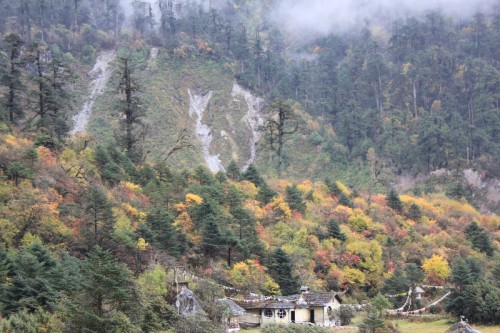 Bagdogra-Gangtok
Bagdogra is the closest airport and is serviced by most major domestic airlines. It is a five hour drive from Bagdogra to Gangtok. A good part of the first day saw us shuttling between airports and spending time on the road from Bagdogra to Gangtok, but the excitement of reaching our destination overcame the fatigue of travel. We reached Gangtok late in the evening and settled for the night at Mintokling guest house, a cozy spot in the heart of Gangtok.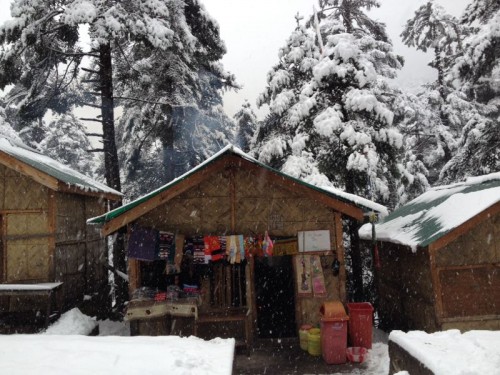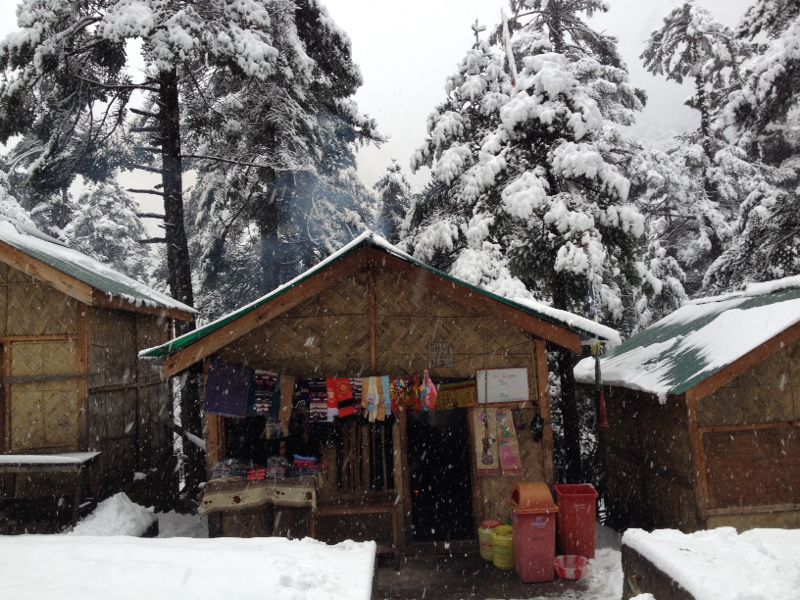 Tsogmo Lake, Nathula Pass, Baba Mandir
It is a 54 km drive from Gangtok to Nathula Pass. The road to Nathula follows the ancient Silk Route and passes along Lake Tsogmo, a beautiful glacial lake on the north side. Make sure you stop here and enjoy the scenery against the backdrop of mountains and colorful prayer flags. For those who want to do more, there is also the option of taking a yak ride. A little ahead you also get a view of the twin lakes, lying side by side reflecting a dark green shade of water.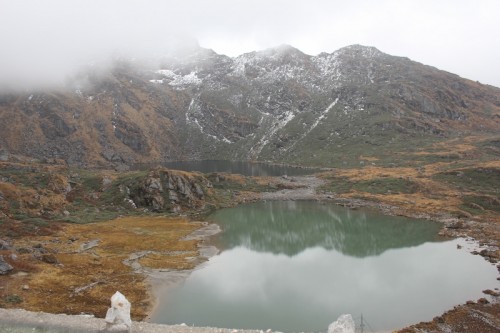 At Nathula, a short trek takes you to the very top, the point of Indo-China border. As you stand there taking in the view, with the strong, cold wind hitting your face, you are also made aware of the incredible assiduity of our soldiers who achieve great feats under the most challenging conditions. Throughout your journey here, you are aware of the military presence in the area, but the war memorial at Nathula Pass serves as a reminder of their courage and their sacrifices. On your way back to Gangtok, stop by the Baba Mandir that is dedicated to an Indian Army soldier whose spirit is said to protect soldiers serving in this high altitude terrain.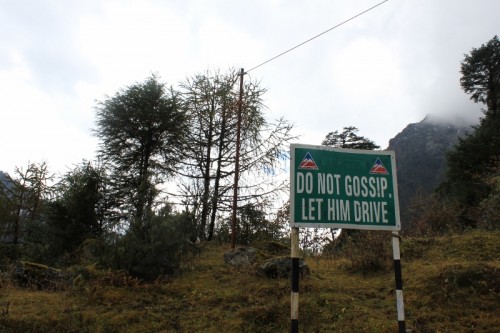 The weather will leave you craving for some hot and comforting soul food. Make your way to the market place near Tsogmo lake and indulge in some momos and the eternal mountain favourite, hot and tasty Maggie. After downing a bowl of this, you will definitely feel better equipped to brave the cold.
Gangtok-Lachen
Prepare yourself for an early start and a long journey and I suggest you promptly fortify yourself with a good breakfast for this. As you will need to cover a distance of 130 kms, you are bound to spend most of the day in the interiors of your car. But do not fret because throughout the journey, your eyes will be treated to some of the most beautiful sights that nature has to offer.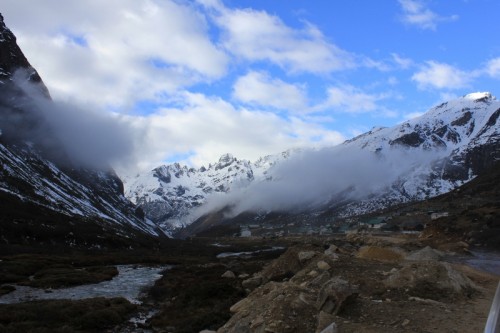 Make regular stops en route not only to exercise those weary limbs, but also to enjoy the magnificent views of waterfalls and lush green vegetation. The Seven Sisters waterfalls should be your first stop. After this proceed to the Phodong Monastery, which situated in a sleepy town, is one of the most picturesque monasteries. The whole surrounding exudes calmness and the serenity of nature only enhances the feeling of tranquility.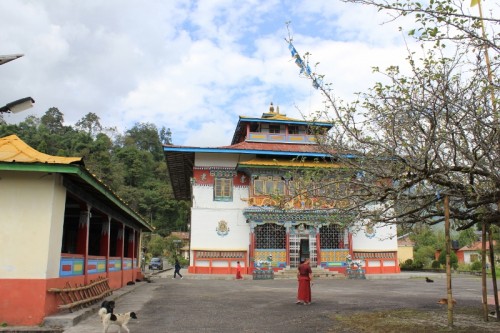 As you progress on your journey through the treacherous terrain, try to capture the stunning sights through your lenses. The myriad fall colours reflect magically through the changing light, making the landscape seem even more dramatic. Stop at the bed of the river Teesta. The flowing river, situated among the mountains and trees, with its sweet, cold water is an absolute splendor.
Due to early sunset and fog, the visibility in the region is poor after four. Therefore, although you might find it difficult to tear yourself away from these stunning spots, make sure you time them accordingly, so that you reach your destination on time.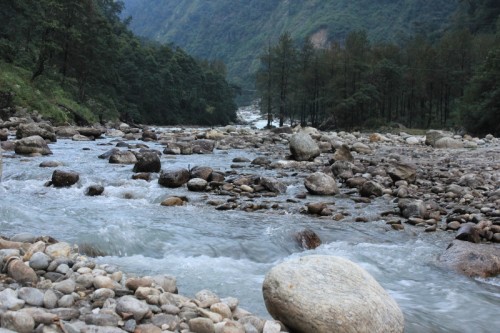 Lachen-Thangu(13000ft)- Gurudongmar(18000ft)- Lachen-Lachung (8800ft)
An early morning drive via Thangu, a small summer village, will take you to the beautiful Gurudongmar Lake. The journey lined with snow-capped mountains, little houses, gushing waterfalls and colourful prayer flags will have your eyes peeled to the window shield. The sunlight is beautifully reflected on the snow causing it to glisten like diamonds. In her pristine form, nature here is truly sparkling at her best. A trek to the highest point gives you a breathtaking view of Lake Gurudongmar in all its glory. The blue water set against the snow-capped mountains and clear blue sky make a perfect postcard picture and the experience itself is one that will render you speechless.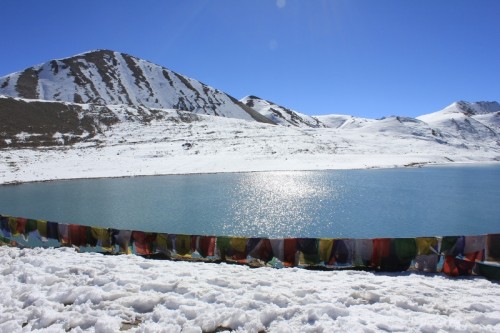 On your way down, stop at the Chopta valley which offers a panoramic view of the crisscross, meandering rivers which comprise of different hues of beautiful blue. You will also witness the Border Road Organisation (BRO) working in tandem with the Army and doing a commendable job of building good roads and maintaining existing ones.
Lachung-Yumthang
The road to Yumthang runs along the valley with snow-capped mountains rising high on either side. During spring the journey is lit up with flaming rhododendrons and other mountain flowers. During winter, the valley is covered in a thick blanket of soft snow giving the surroundings a fairy-tale look. A walk in the Yumthang valley with the soft snow under your feet and fresh snow falling on your face is a truly magical experience you ought not to miss.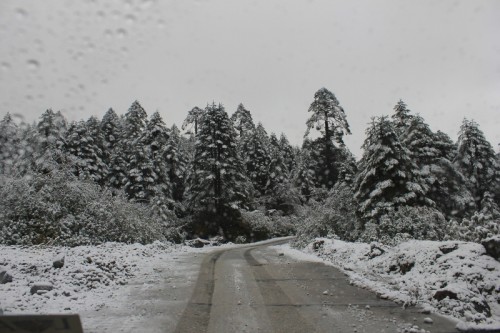 Gangtok
After a memorable few days with nature, it's back to city life. On a clear day, you can get a good view of the mighty Mt. Khangchendzonga from many spots in Gangtok. We were lucky to glimpse it through our window at Mintokling guest house. After enjoying this magnificent sight, set about the city visiting the Rumtek Monastry, Enchey Monastry and Namgyal Institute of Technology. Since Buddhism is widely practiced in the region, these places help understand the religion and its philosophies.
To visit the local hot spots and soak in the local scene, M.G. Road is a good place to start. M.G. Road stretches over a kilometer and is for pedestrians only. It is vibrant with little shops and eateries and is a perfect place for a stroll in the evening. Most places close by 7 and only a handful of coffee shops and lounge bars are open beyond eight. Indulge in some retail therapy here, and if the shopping has tired you, head to The Coffee Shop for a cooler and snacks. Their thin crust pizzas are good, so are the home-made fries and Oreo shake.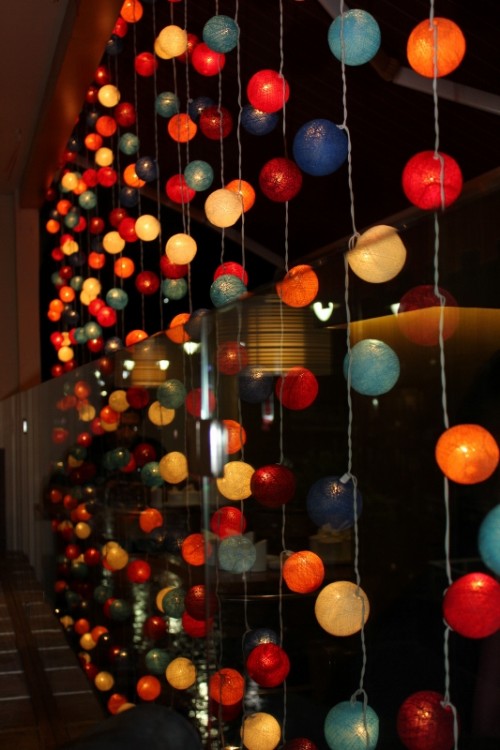 If you want to experience the night life, steer towards one of the most popular haunts of the city, Café Live and Loud. On weekdays there are no bands performing, but the place itself is lively and offers a chance to indulge in some local food and drinks. Thungba, a local drink made of fermented millet is served here and so are the local dishes like Thukpa and Momos. If you want to sip on something light, try the local Dansberg beer. After calling it a night, you'll realize that six days have whizzed past and it's time to return to everyday life.
Chances are, like me, you will come back with many fond memories and unforgettable experiences that will reaffirm your belief in the joy of travel. The discovery of new places, the experience of meeting new people who are warm and welcoming, witnessing nature's magnificent creations in all its pomp and glory is an experience both educational and enjoyable. Don't take my word for it, for words hardly do it justice. Take a trip to Sikkim and experience the magic for yourself.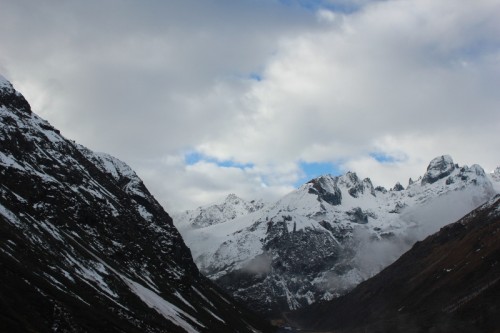 Tips for prospective travelers
• Due to early sunset, it is better to get an early start so that you can visit as many places as possible.
• Although the distance between the above mentioned places is not very long, the harsh terrain causes the travel time to increase considerably, so plan your trip accordingly.
• Make sure you obtain permits to visit places like Nathula Pass and Lake Gurudongmar in advance and carry necessary documents to establish your identification.
• Carry plenty of warm clothes.
• Best time to travel would be between March-June and September –December.
• Most importantly, don't forget to have a good time.
All photographs by: Seema Somshekar
As a digital media professional, Seema has worked with India's leading television network for over 6 years. In addition to that she also utilizes the medium to share information about topics she is passionate about such as developmental issues, current affairs, books and travel. Through her articles, she endeavors to increase awareness among people, in the hope of enabling them to develop a comprehensive perspective.
We bring stories straight from the heart of India, to inspire millions and create a wave of impact. Our positive movement is growing bigger everyday, and we would love for you to join it.
Please contribute whatever you can, every little penny helps our team in bringing you more stories that support dreams and spread hope.