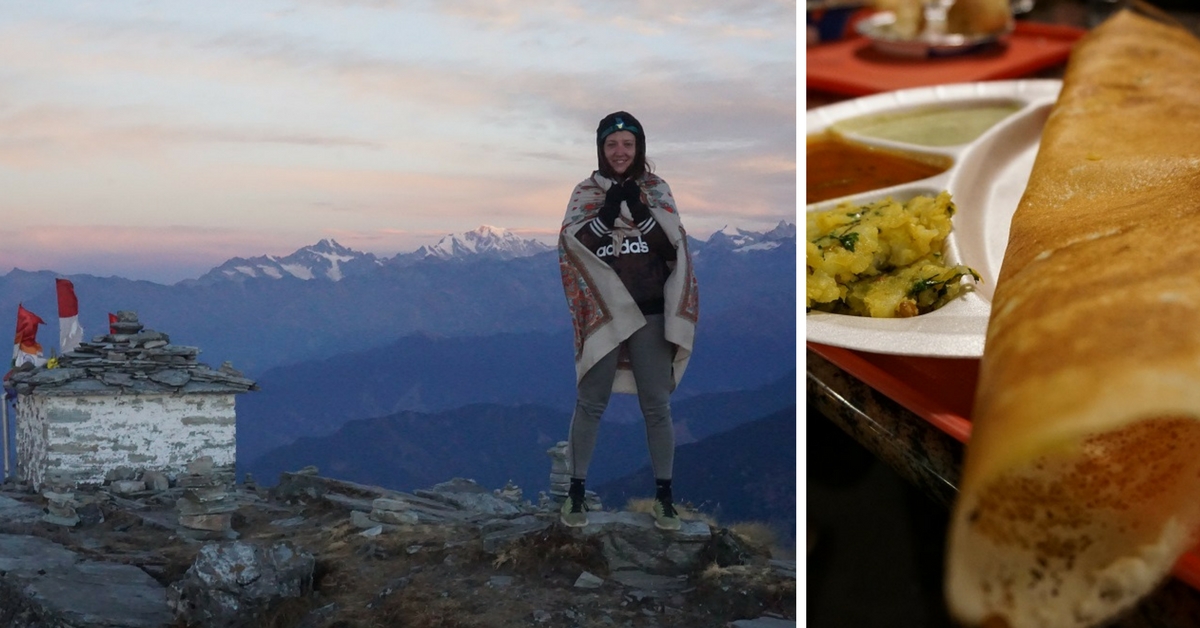 It's only been two weeks so far but I can tell you, living in India is nothing like holidaying in India.
Last year I spent 9 months backpacking around India. I travelled from the South (Kerala) to the North (Jammu & Kashmir) and from the East (West Bengal) to the West (Rajasthan), and a lot in between.
I never really stayed anywhere for longer than a few weeks at a time following the idea that if I liked a place, I'd stay a few more days and explore it and if I didn't like a place, I'd move on the next day.
In this sense, I got to enjoy the best parts of India and skip the not-so-best parts.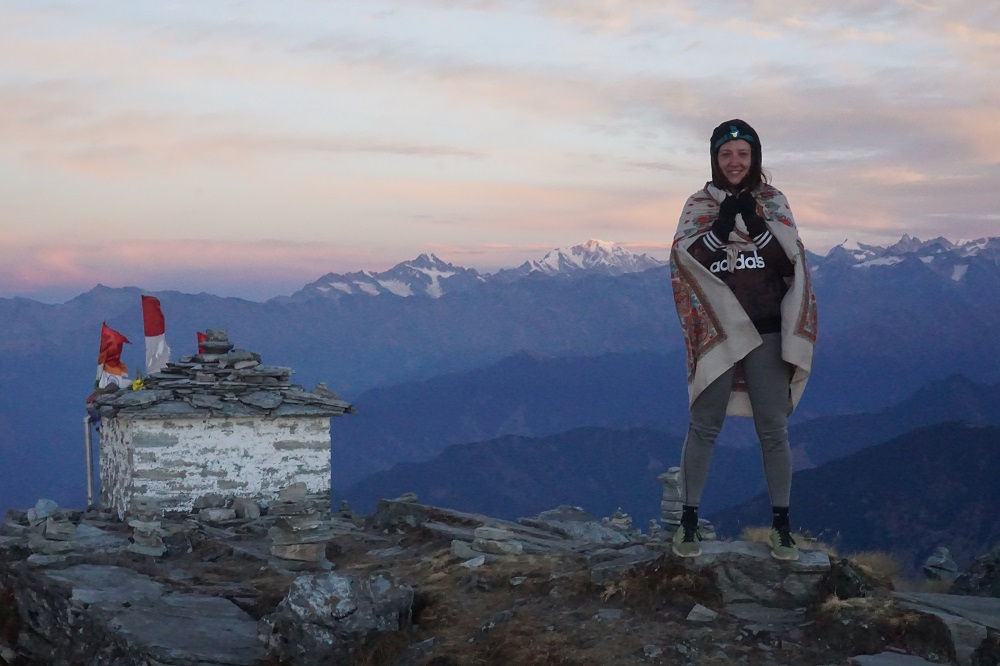 India is a country crawling with backpackers from around across the globe. There is a distinct tourist trail that spreads across India leading to and from the more well-known places, which the majority of backpackers tend to follow. These places that make up that trail are quite well-accustomed to the visiting cohort so again backpackers are usually well catered for. When I left India to return home, like many others, I left with a deep love and greater appreciation for the country. A love that I just couldn't leave behind me.
So I decided to return.
---
Also read: Moving to India & Living With an Indian Family Taught Me the Real Meaning of Gratitude
---
This time around, however, I've returned to experience life as a local by living in one of it's busiest cities. It's only been two weeks so far but I can tell you, living in India is nothing like holidaying in India. Travelling as a tourist in India is one thing. Living in India as a local is another thing entirely. Whilst the general path of a backpacker in India is quite well-laid out, for a foreigner attempting to navigate India "as a local" the path is not so well-trodden, so I'm taking things a day at a time.
I'm sure many of you are thinking "well, of course it's different." And I was prepared for that. But when it comes to India, well, one can only be prepared so far.
Now that I'm "a local," I am eating a lot more home-cooked food, which is helping me to get to know names of local ingredients and dishes. This means that when I am out, on my lunch break for example, I feel more confident ordering from a local dhaba.
Travellers to India are frequently told not to eat at these types of outlets, and whilst this advice is well-meaning streetfood is something that  Indians are passionate about (raise the question of which city has the best street food and you'll get what I mean). Whereas before I would be eating in restaurants catering for the more international diner, street vendors and dhabas are where I pick up most of my meals nowadays. Not only are they very inexpensive, but they are delicious and each one different in some way from the other!
And now that my belly has had the opportunity to acclimatize properly to India, I can enjoy them all the more!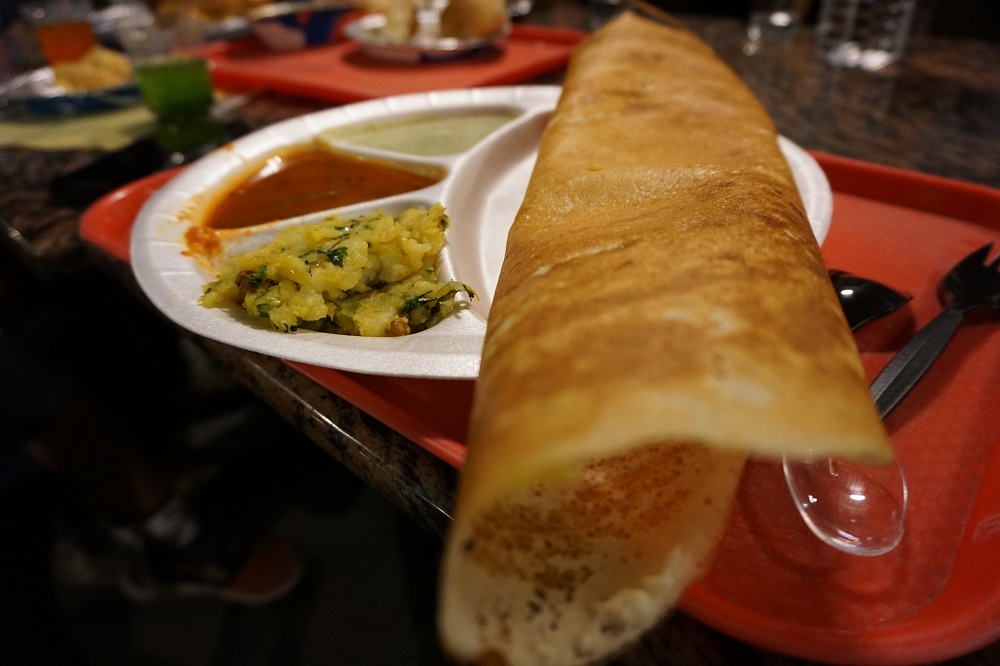 Another difference that I would like to mention whilst on the topic of food is to do with the current fixation that a lot of the West seems to have on super-foods and clean-eating. What I've discovered in India is that these so-called super-foods of the West are just part of many Indians' normal diet.
I'll give you an example. I met up with a friend for lunch the other day and this topic came up in conversation. I was describing to him what a "Chai Latte" is in London and then I mentioned that I wanted to try this new health drink that was appearing in some London coffee houses, Turmeric Tea. His response; "Turmeric tea?? That's what your Mum forces you to drink when you're a child and you're ill!" When you're travelling you don't get to see this so much, you just get to enjoy buying "super-foods" at much lower prices!
When I travel around India as a tourist, I'm usually in full backpack mode. I use public transport; local buses, sleeper class on trains (even hitchhiking in the more remote places like Spiti Valley), and I do it all with a backpack that usually weighs between 15kg-20kg. Travelling in this way I find that locals are generally very quick to help you out if you seem to be struggling/lost/in need of advice about which bus to take or which platform your train will depart from.
One of my favourite types of such interactions has to be with bus conductors. They see you struggling with a backpack and will leap to your aide. Given the weight of the load I'm carrying I often look at these guys, who are usually quite small and slim, and are amazed by their sudden show of strength, sometimes tossing my backpack as if they were flipping a coin.
Now, my backpack might be gone, but my preference of using local buses hasn't, although getting a grip on an Indian city's bus network for me is like solving a riddle.
I'd say the biggest difference between travelling in India and living as a local in India is to do with being able to speak the language, Hindi. Living here, I can no longer rely on my English to get me around (nor should I). I did pick up some Hindi on my travels but I found that whenever I tried to use it, people would respond to me in English. It seemed that locals wanted to practice their English as much as I wanted to practice my Hindi!
---
Also read: Why India's Demonetization Crisis Made Me Fall in Love with Indians a Little Bit More
---
Now, I can really see that I am at a big disadvantage due to not speaking nor understanding the language. Practical things like finding a place to live for example are very difficult. Being a single female as well as a foreigner as well as not speaking Hindi whilst attempting to find accommodation has been a very challenging task. So my aim this year is to learn Hindi!
As a local, I'm still finding my way and both learning and re-learning many things that in my familiarity I thought I already knew. Which brings me to the biggest lesson i'm learning. That is, in order for a foreigner to survive in India as a local, one must let go of any expectations and surrender to what India has planned for you. One must accept that you're not the one in control and quickly let go of trying to be.
If you can do this, then India will always look after you. I think that the reason why India can grind you down to almost the point of nothing and yet you still love her is because right when you have reached the brink of giving up, she resuscitates you. Breathes life into you and then once again you feel that maybe, just maybe, you can get through one more day.
Like this story? Or have something to share? Write to us: contact@thebetterindia.com, or connect with us on Facebook and Twitter.
NEW: Click here to get positive news on WhatsApp!
Tell Us More
We bring stories straight from the heart of India, to inspire millions and create a wave of impact. Our positive movement is growing bigger everyday, and we would love for you to join it.
Please contribute whatever you can, every little penny helps our team in bringing you more stories that support dreams and spread hope.