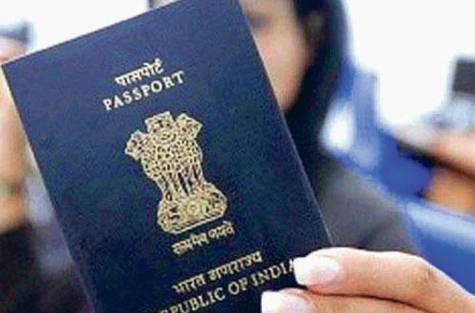 Read about truly exceptional Indians who are considered among the movers and shakers in the Gulf. Most of them had arrived there with a few rupees in their pockets!
We all know the Ambanis. Of course we do! But have you ever heard of 'Ambani of the Gulf'? Most probably you have not.
Meet Mr Ravi Pillai. Founder director of Bahrain-based construction services Nasser S Al Hajri, and Petrochem, Saudi Arabia. Also known as 'Ambani of the Gulf', this Saudi-based billionaire is in many ways a boon to India. As the largest employer of Indians in the Gulf and with a lot of plans up his sleeve for bringing massive investments into India, Mr Ravi Pillai is surely a man to look up to.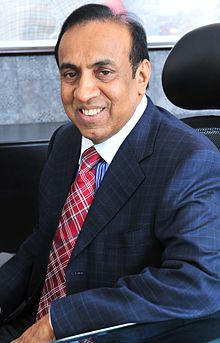 Who would have imagined that this man from Kerala, belonging to a farming community, will one day be regarded as one of the most powerful Indian of the Gulf? Last year Mr Pillai was ranked four by Arabian Business Indian Power List. In 2007, he was also awarded the prestigious Pravasi Bharatiya Samman by the president of India for his immense contributions.
But he is not the only one. There's quite a long list of the likes of Mr Pillai. And most, if not all, have one striking similarity—they were not born with a silver spoon.
They left their homeland behind; travelled to the unknown land of the Middle East; and carried with them dreams in their eyes. They struggled day and night to make it happen. And yes they did make it big. They are now living their fantasies. They are enviably prosperous, influential and famous in their own right.
They are the who's who of the Indian diaspora of the Gulf Cooperation Council countries who performed exceptionally well and today shine as bright as the stars.
These Indians are among the 'more than 5 million Indians' living in the GCC countries today. But their achievements make them stand apart from the crowd. However, for most Indians within India they would be any other 'unfamiliar' face walking on the street, thanks to the poor media coverage.
Dr K.T Rabiullah is one of these 'unfamiliar' faces. His rag to riches story is a great source of inspiration for all those who are struggling to break through poverty. Once upon a time Mr Rabiualh was just another labourer in one of the GCC countries working for a measly sum but as he says "…he was not ready to accept misery as his destiny." Today this man is the proud owner and managing director of Shifa Al Jazeera Group; a leading private health care provider in the Middle East, which runs several optical shops, pharmacies, clinics, and hospitals around the GCC and in India. The Saudi based billionaire, apart from other projects, also plans to establish world-class multi-million riyal hospitals in Saudi Arabia which he says will employ around 300 young Saudi medical professionals and technicians.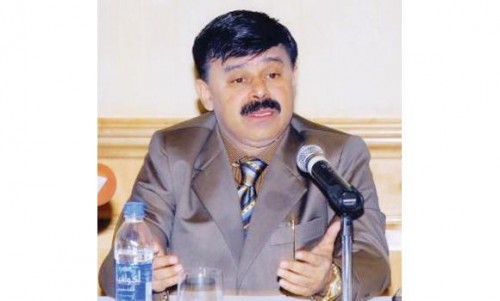 In the same land lives Dr Majid Uddin Kazi who originally hails from Hyderabad. Now a retired 74 year old, Dr Kazi has served as a personal physician to the crown prince as well as king Fahd of Saudi Arabia and was also appointed as the cabinet minister. In 2006, Mr Kazi was conferred with the prestigious Pravasi Bharatiya Samman Award by the then President of India APJ Abdul Kalam. This gem of a person owes his success to his wife and does not wish to be seen as a role model. He says:
I am no role model, so please don't copy me. I am less than a dust particle floating in space. By chance, the rays of the sun illuminated it for a while.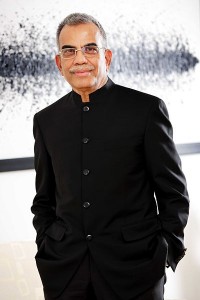 What would you call a man who began with a small road side shop and then went on to being ranked by Forbes as the 'Richest Non-Resident Keralite'? The story of P.N.C Menon, now an Omani citizen, is truly fascinating. Decades ago, this current 65-year old left for Oman with just Rs 50 in his pocket after being invited by an Omani friend whom he had met 'accidently' in a hotel in Kerala. He says:
Till then I had never heard of a country called Oman. A few weeks later I landed in Muscat with Rs. 50 to start a new life.
As he did not compromise with the quality of his work, he along with his business partner soon started gaining confidence of his customers and as he says, "we started getting businesses in interiors and fit-outs". His turning point was when he was asked to work on a palace of the Sultan of Oman and then worked for the ruling families of Bahrain and Qatar and president of Tajikistan. Later by 1995, Mr Menon founded Sobha Developers Limited, a construction and real estate development business to expand his business in India, which today is a reputed real estate developer brand in India and has its presence in both Oman and Dubai.
Hasan Chougule of Qatar is indeed an all-rounder. He travelled to Doha in 1978 and after a brief stint in Mannai Group established his very own company called Emad Electricals. Mr Chougle is also a dedicated social activist and educationist. Along with 5 others, Mr Chougle started DPS – Modern Indian School and is also one of the founder members of Ideal Indian School. Apart from being the Managing Director of Emad Group of Companies, he also serves as the vice-chairman of the Doha Grand Hotel Group. Mr Chouglule indeed wears many hats. He is the only Indian to head the three cultural forums namely ICC, ICBF, and IBPN, which is directly backed by the Indian Embassy. Last year, Hasan Chougule was awarded the prestigious Pravasi Bharatiya Samman Award for his contributions to the region.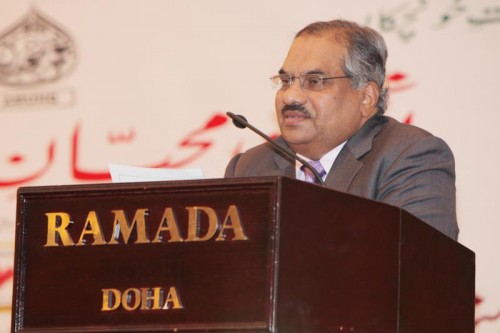 Few months ago The Economics Times published an article which said that about half the wealth of all the 55 Indian billionaires combined is much above the country's fiscal deficit. Micky Jagtiani is one of these billionaires. This founder of the Landmark group, a Dubai based company, started with just one store in Bahrain. The Landmark group, one of the largest retail conglomerates in the region, mainly sells children's clothes, footwear and cosmetics. It has also established various International stores like New Look, Kurt Geiger, Shoemart and Steve Madden. And has come up with their own brands like Splash, Maxx Fashion, the Baby Shop and the Home Centre. Today, Mr Jagtinai's wealth stands at $4.5 billion. What's more fascinating than these achievements is that Mr Jagtiani was a school dropout and a cab driver in London before leaving for Bahrain.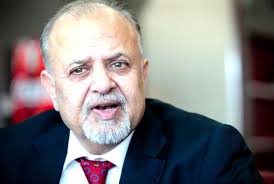 These are just few of the fascinating tales. Be it the fashionable Sara Belhasa of the Belhasa Group or Yusuffali MA famous for the Lulu Chain of Hypermarkets. Be it Ramesh Prabhakar of the Rivoli group or Sunny Varkey known for GEMS Education. These Indians chose their battles wisely and emerged victorious.
But they are not just successful entrepreneurs. Dr K.T Rabiullah has taken under his wing an entire village which he belongs to and has launched a scheme there through which he grants monetary assistance to the poor and needy. He also donated generously to relief efforts of Tsunami, Latur and Gujrat earthquake. Ravi Pillai has built Upsana Hospital and Research Centre in Kerala. Sunny Varkey's GEMS Foundation is chaired by US ex-president Bill Clinton. Their philanthropic side only makes them more appealing and inspiring.
These Indians did not inherit the life they are living today. They ventured and they gained; did not succumb to fate; and wrote their destiny in golden letters. They are extraordinaire in the choices they made and the risks they took. They truly are a great source of inspiration for all who believe in making their dream a reality.
Arshiah Parween is a freelance journalist based in India. She enjoys writing on a wide range of issues be it women, labour, education,politics etc. You can see all her work at
https://arshiahparween.contently.com/.
We bring stories straight from the heart of India, to inspire millions and create a wave of impact. Our positive movement is growing bigger everyday, and we would love for you to join it.
Please contribute whatever you can, every little penny helps our team in bringing you more stories that support dreams and spread hope.