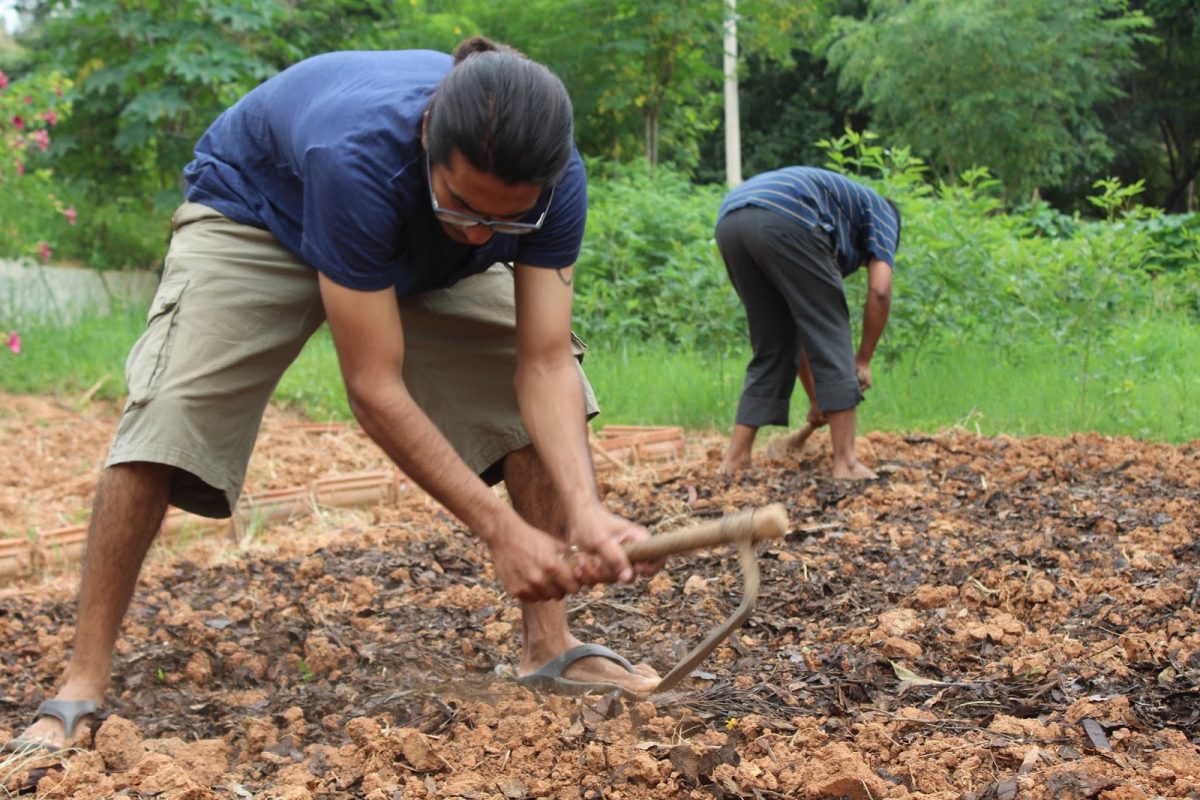 An increasing number of people are realising the importance of educating themselves about sustainability and how to go about it. Amarnath Duleep talks about the experiences that led him on a similar path, and the exposure and experiences he found there.
An increasing number of people are realising the importance of educating themselves about sustainability and how to go about it. Amarnath Duleep talks about the experiences that led him on a similar path, and the exposure and experiences he found there.
A few years ago, a friend inquired where in this seemingly shrinking world I had set my heart on spending my life. To that I smugly replied that it would be in New York City, without question, for it was the pinnacle of human progress. It was, I claimed, a testament to how far we humans had come since we were scratching our heads in caves, baffled at the spectacle that was fire.
Little did I ponder the contrasting possibilities that I would be beset with, nor did I begin to consider if life had its heart set on a contrary trajectory. Enamoured by the "development" agenda and the multitude of conveniences it promised for a life eased by the marvels of our post-industrial civilisation, I had been quite drawn to the penchant of our times—to resettle in a "developed" nation where the grass was markedly greener, and life was bereft of the trials and tribulations of the struggle for a livelihood.
I might have had it my way too, had not the next few years played out drastically differently. But fate intervened, true to its nature, in ways that I least expected it to, and lead me on a disorienting, albeit enlivening, dance that left me awkwardly plodding my way to a little known institute on the outskirts of the sprawling metropolis that is Bangalore.
Somewhere during the years of my graduate study, it began to strike me that our species had thrown itself into a profound spiritual crisis that was stoked by the disconnect we had forged with nature and the natural systems extant on Earth. Today, I cannot claim to have understood perfectly the causes for our human condition.
But I can, however, tell that the journey that commenced with the simple question of "Why can't we be nice to each other?" has brought me here to Bhoomi College.
Little over a week has passed since I trundled through Bhoomi's gates, weighed down by my bags and the host of worries that I had been harbouring with me for the few months following my graduation from FLAME University in Pune. The foremost was the question of livelihood. It had been induced by the skepticism showered on me by nearly anyone I informed that I had chosen to pursue a post-graduate education in sustainability studies.
One friend had even sneered, "Always gotta be something outlandish with you, huh?" It was reactions along this vein that sparked a great deal of apprehension in me. What was my direction in life? Why couldn't I just retreat to a job that paid enough to ensure my wants and desires? What was to be of my future? Yes, my future. That foreboding prospect of some indeterminate point in my life that I was to slave away to arrive at. It had been presaged from my childhood even, from a plethora of avenues, school being the primary one.
Even at home, where my caregivers were relatively liberal in allowing me my exploration, pronouncements such as, "It is not that you aren't capable, it is your laziness that makes you a good-for-nothing child. Let me buy you a plot of land so you can farm your way to eking a living," were not unheard. So naturally, that same child grows up to be afflicted by such worries of what to do in the future.
In several ways, it deprives one of some of the many joys of life—the joy of learning passionately and immersively, the joy of simply existing in the present, the joy of choosing to follow an intuitive calling. Pure daylight robbery.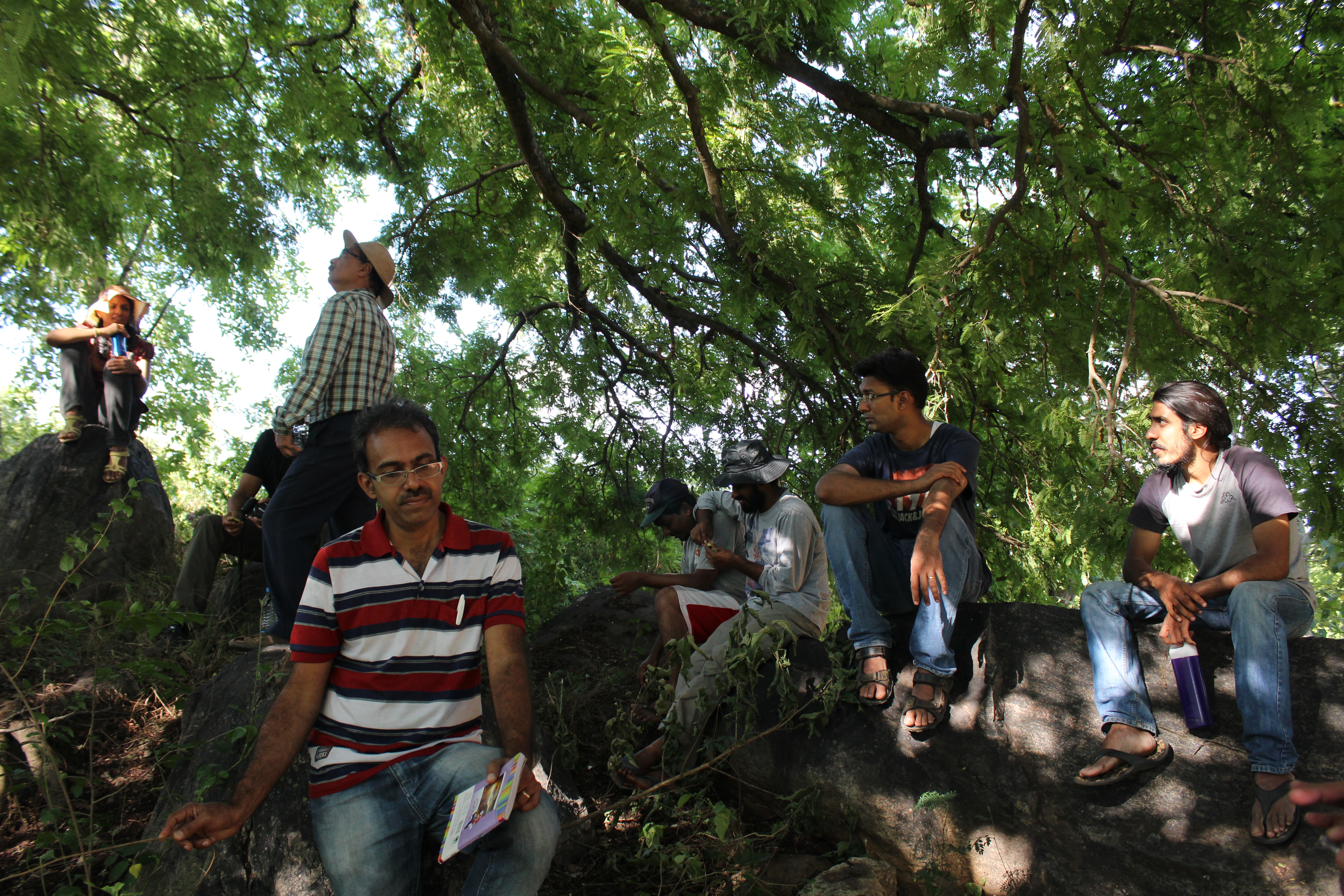 The class I was introduced to on the first day of the term comprised of a myriad bunch. At first glance, at quick judgement, it appeared I would have little common ground with these people, many of who were either half a generation or a full generation senior to myself. Granted, there was a troupe of 20-something-oddballs who, like me, I had guessed, had come to Bhoomi as a final attempt to find an education system that diverged from the conventional forms that we were so disillusioned with.
I also surmised that several of them, irrespective of their age or background, were in that classroom because they recognised the urgency of our Earth's man-made predicament. With premature assessments of this kind, I ventured into my interactions with the group. The week that passed has been brimming with realisations of all sorts, predominantly realisations about myself.
As I began to integrate into the community on this beautiful campus, it became clearer to me that many of our stories were not as dissimilar as I had pre-supposed. For one, we all shared the sentiment that there was something immensely wrong with the way things worked in the dominant systems of human design. Humans were killing the Earth, and by extension, we were killing ourselves and everything else that lives on this paradise.
We shared the sense of helplessness that came with this knowledge—of wanting to change things, or at least wanting to not contribute to the mechanisms that were exploiting the planet, while struggling to find alternatives.
We felt cheated by a system that gave us roles fulfilling its commercial agenda with little fulfillment of the spirit. Plenty of common ground indeed.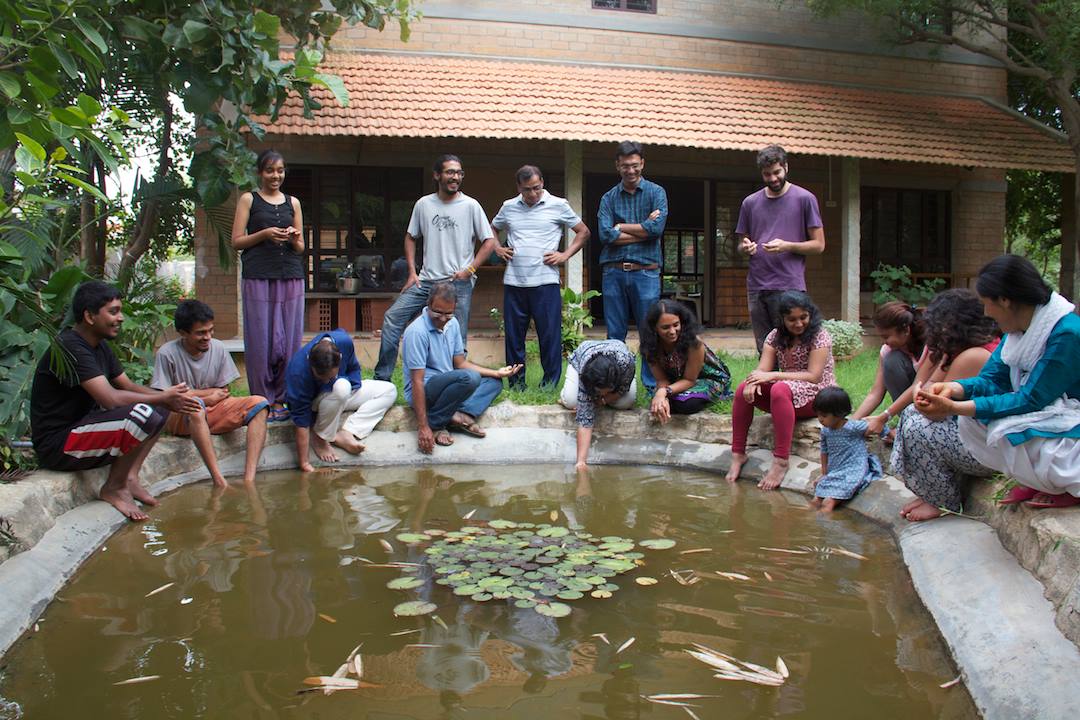 We have grown as a group, guided by facilitators whose wisdom is apparent in their method. The activities of our induction programme have seen the dynamic of the group mature steadily. Instead of timorous competition, we now have cooperation, be it grudgingly so at times. For a change, the growth is easy, and we have the freedom to develop at our own pace.
Here, we don't have the urgency of deadlines, and the undue criticism that comes with it. Instead, there is an organic and holistic growth that snakes its tendrils into the many facets of our persona. It alters us in ways that render us content with the way we turn out to be.
My growth has been happening in strides, yet devoid of the jarring ramifications that conventional education wreaks. I have also heard many peers at Bhoomi express the very same.
I find that the past few days here have soothed numerous internal conflicts. The aforementioned helplessness vanishes when I spend time on a green, secluded campus that has minimised its carbon footprint. I am no longer at war with myself for living a life that didn't match up to my ideals.
My food comes from organic produce growing on a farm a few paces from my simple, yet homely, accommodation. The campus runs on solar power and recycles nearly all waste. The authorities encourage a healthy routine beginning at 7 AM, with timely meals and plenty of hours to oneself. The entire place has an earthy aesthetic.
Here, nobody pampers you by heating the water for your bath, or tending to the cleanliness of your room. Here, you form a community that cares for itself and finds strength in its collaboration. You have little choice but to take responsibility for your own way of life. For untamed souls such as myself, it is like a palliative salve to weary limbs. Like a breath of fresh air.
(The author is a student of the Sustainable Living course at Bhoomi College.)
Find out more about the various learning opportunities available at Bhoomi College on the website.
Like this story? Or have something to share? Write to us: contact@thebetterindia.com, or connect with us on Facebook and Twitter.
NEW: Click here to get positive news on WhatsApp!
We bring stories straight from the heart of India, to inspire millions and create a wave of impact. Our positive movement is growing bigger everyday, and we would love for you to join it.
Please contribute whatever you can, every little penny helps our team in bringing you more stories that support dreams and spread hope.