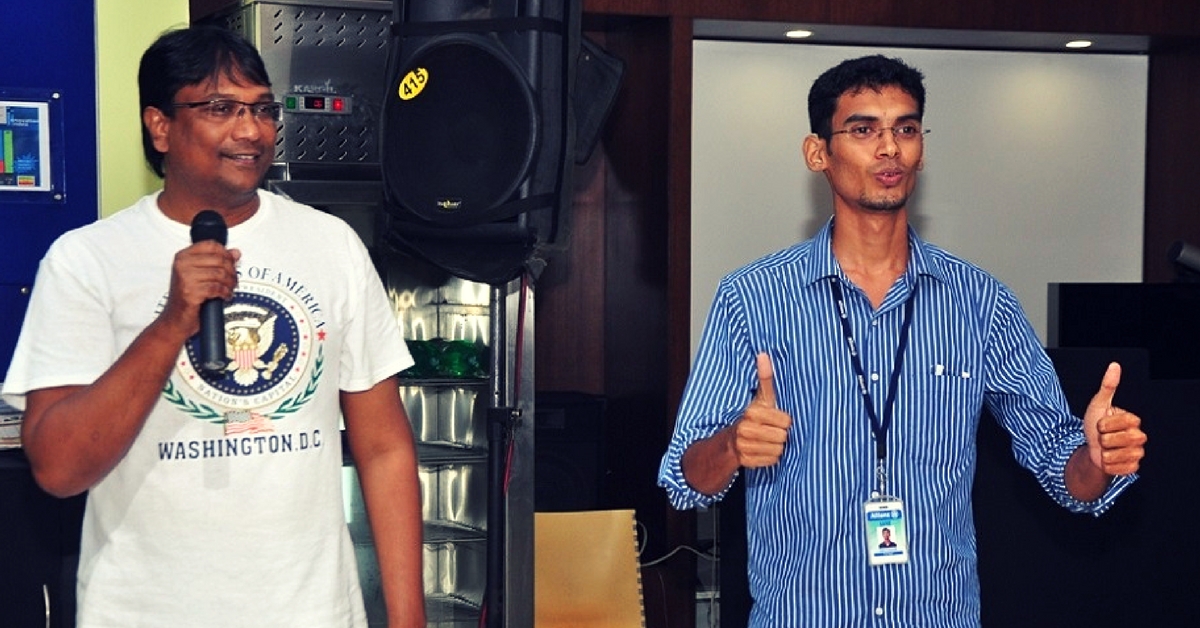 Kingsley David, founder of the online news portal for the hearing impaired, Sign TV, is striving to bridge the gap between the hearing impaired and the able-bodied through his initiatives.
Kingsley David, founder of the online news portal for the hearing impaired, Sign TV, is striving to bridge the gap between the hearing impaired and the able-bodied through his initiatives.
Ever experienced that terrifying temporary hearing loss while the plane takes off? The world around you turns into just images, the sounds muted. For some, that's their whole life.
"There are over 5.5 crore hearing-impaired people in India. And hardly 5% of them are employed. There's rampant unawareness about the hearing impaired. The able-bodied don't know the sign language and thus for the hearing impaired, there's no way to communicate with them and gel with society. The lack of resources leaves them uninformed and unaware. They feel isolated," says Kingsley David.
Working towards his aim of aiding the integration of the hearing impaired with society, Kingsley has started the online news portal for the hearing impaired: Sign TV.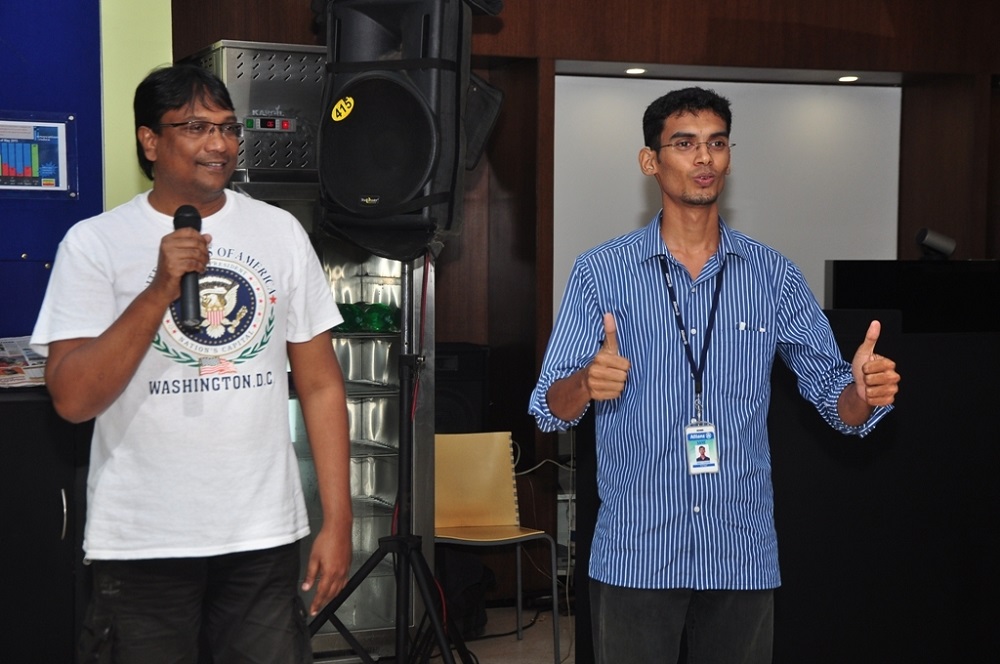 Sign TV is aimed at educating the hearing impaired in the Indian sign language and keeping them informed on the latest developments in news, healthcare, education and more. The channel also features health segments with information about different diseases and their prevention.
An employee at an IT park, "Techno Park," in Kerala, he has also started the initiative "Talking Hands: Creating Conversation," wherein he conducts sign language classes for the able-bodied employees. Techno Park has over 45 hearing-impaired employees, and thanks to the efforts of Kingsley and his hearing-impaired colleague Sanu Chukkri, over 100 able-bodied employees have completed the first level course in sign language.
Kingsley, who was raised by his hearing-impaired aunt, had seen the issues she faced on a day-to-day basis very closely. Later, when he graduated and started working, Sanu joined his company. The two became friends and Kingsley realised that there was so much that could be done for the hearing-impaired community.
---
Also read: Speech and Hearing Impaired Individuals Run the Show at This Mumbai Restaurant!
---
"After befriending Sanu, I got a chance to reconnect with the old memories of my aunt. I saw that the problems that she had faced back then, Sanu was facing even today. There were six hearing-impaired employees in our company back then and they had absolutely no contact with others. I could sense that the gap was very wide," says Kingsley.
Talking Hands received an incredible response from Kingsley's fellow employees. His initiative also received an award for creating a great place to work.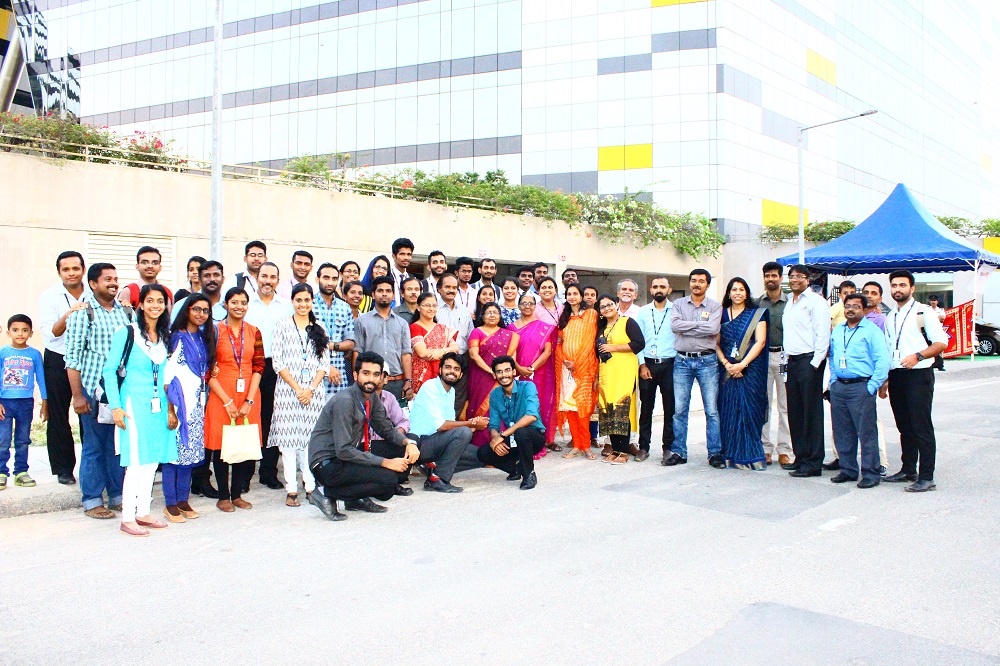 As much as it was necessary to make the able-bodied aware of the challenges faced by the hearing impaired, it was also important to create awareness and opportunities among, and for, the hearing impaired.
"Information is not an option; it's a right, right? Unfortunately, despite the high number of people who are hearing impaired, our country is still lagging in its efforts for the provision of facilities to them.This communication issue exists widely in media outreach. Few resources are available for reaching the hearing impaired. I interacted with many activists and individuals and decided to set up Sign TV, the first online news portal for them," says Kingsley.
Kingsley produces regular news bulletins in sign language along with instructional videos. The tutorials, health videos, as well as the news bulletins, are also archived on the online blog.
He received the initial funding for Sign TV from a close friend who has settled in Spain. Currently, he rents a studio for the production of the news bulletin and has two news readers. It gets difficult at times to manage to run the enterprise since he has no source of funding anymore.
---
Also read: Disabled People Cannot Go on Adventurous Road Trips? This Web Series Could Prove Otherwise
---
However, nothing can dampen Kingsley's spirit. He has a zillion ideas in his head and is eager to execute them all. His next venture is an art festival that he is organising in Trivandrum, where 25 disabled artists will paint live during a day-long event and voice their aspirations, dreams and issues through their art. Art for All is set to take place on February 25 and Kingsley couldn't be more excited.
"Art is the best medium to communicate and from where I stand, all I can see is a huge communication gap. I hope art helps bridge this gap and bring all people together," he says.
Visit the SignTV website here. To know more about the Art for All festival, visit the Facebook page here.
Like this story? Or have something to share? Write to us: contact@thebetterindia.com, or connect with us on Facebook and Twitter.
NEW: Click here to get positive news on WhatsApp!