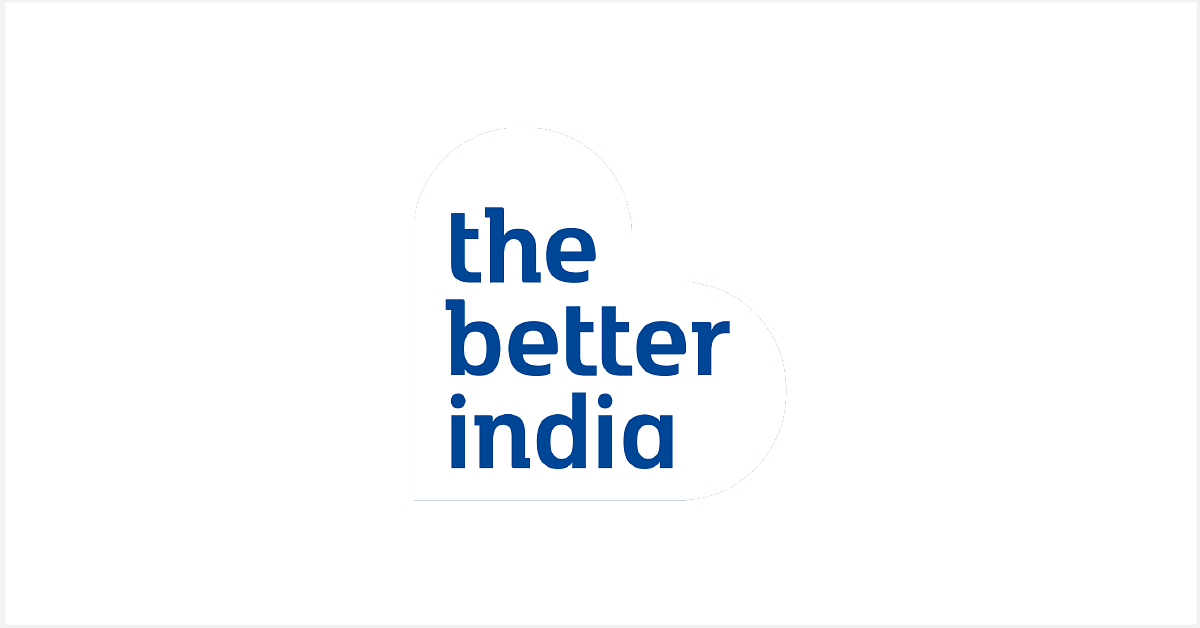 Across rural Koraput, women have led the movement against open defecation although it's never easy to wipe out centuries of set behavioural practices.
Naranga Pujari has Mission Sanitation on her mind. This Self Help Group leader in Bandaguda village of Odisha's Koraput district has, for the last few years, been working concertedly to spread awareness around hygiene and proper sanitation motivating her Kondh tribal community to "construct a toilet at home instead of going out into the forest for daily ablutions and contaminating our streams". Her determined approach and persuasive attitude have ensured that not just her hamlet but four others in Khudi Gram Panchayat are officially Open Defecation Free. Just like Naranga, Chandramani, the sarpanch of Chakraliguda village in Koraput, has led by example and ensured that "toilets are built in homes without any resistance".
Across rural Koraput, women have led the movement against open defecation although it's never easy to wipe out centuries of set behavioural practices.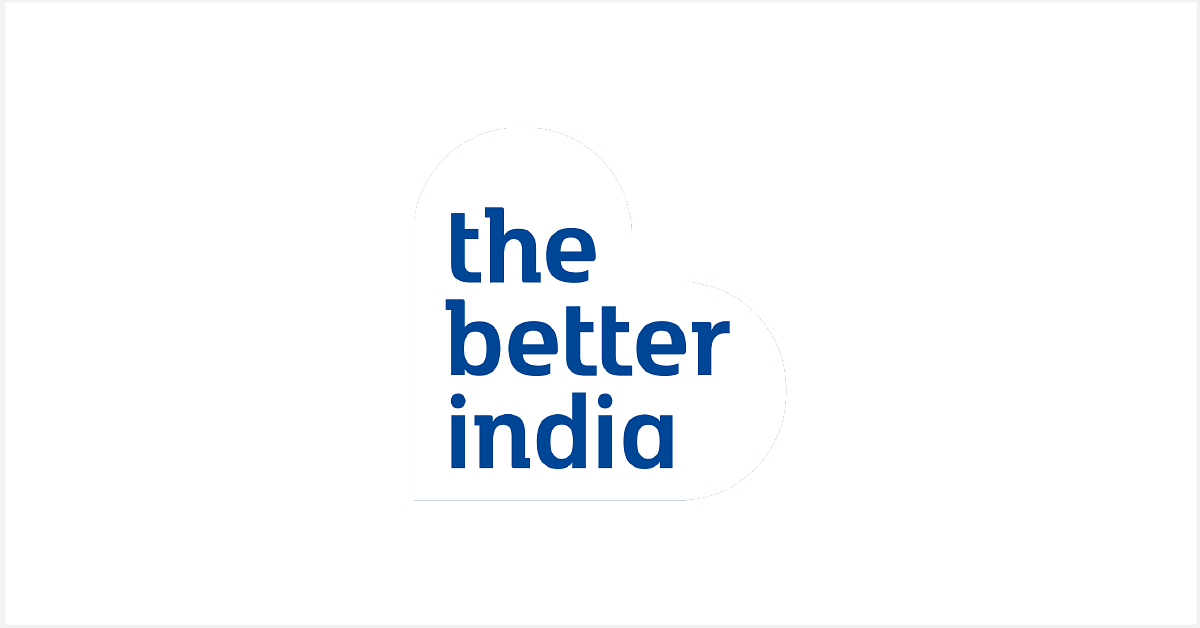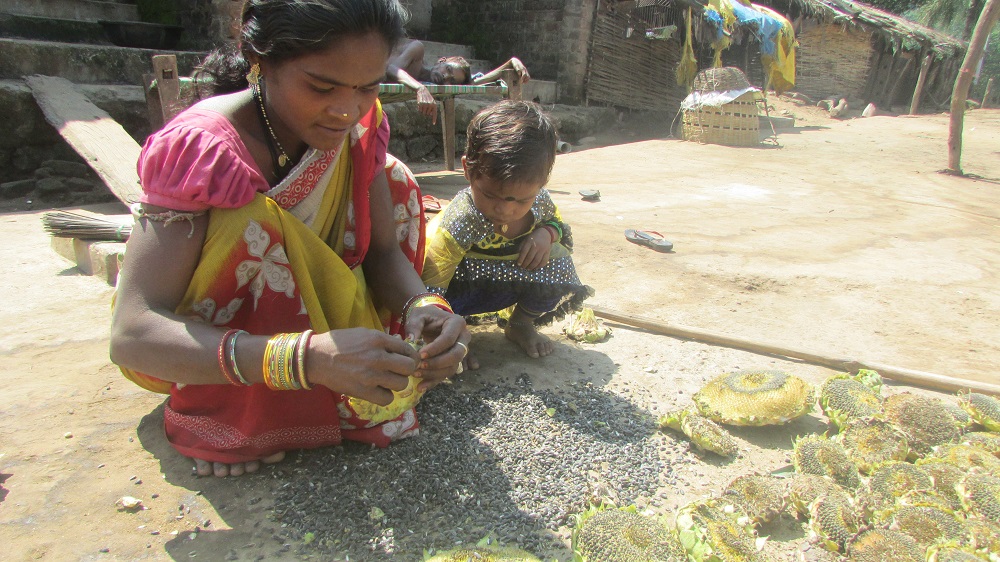 "Kondhs are habituated to defecating in the open, mostly in the forest (donger) or by the river. So when I decided to work on sanitation issues it was important to speak to everyone to make sure they understood the need for building toilets. I had to hold several meetings to bring home the realisation that constructing toilets meant better health for everyone," she shares. However, just holding meetings wasn't enough; the other big challenge was to convince them that there was enough space to build a latrine at home. "Many people simply declared that they didn't have space to build latrines; it was up to us to be able to show them otherwise. Finally, after much cajoling a few were agreeable to construct a toilet at home. Some were even ready to divide their kitchen space to build a latrine," she adds with a smile.
Much like Pujari, sarpanch Chandramani took time to get through to her people. The popular village head decided to lead by example – her household became the first in Chakraliguda to not just make a toilet but also use it every day.
"I understood the significance of having a toilet at home. Being a woman I used to feel humiliated going out into the open; there are far too many risks. But initially it wasn't as if I had the complete support of my own family. When I decided to get a latrine built adjacent to our home the first person to speak up against me was my own father. In fact, he was strictly against building it," she recalls.
This negative attitude didn't discourage Chandramani. If at all, it increased her resolve to bring in change. A few months after her altercation with her father she decided to start an awareness campaign against open defecation. She went door-to-door to talk to villagers about better hygiene practices and told them about the government schemes they could avail to make a toilet. Yet, when it looked like no intervention was likely to have the desired result she took a very hard decision. She blocked their access to government ration and pension. "Being the village head I first tried to persuade them to use government schemes to make toilets but when I found that they did not want to give it a chance, I blocked their ration and pension. I did that for my own father too. Now each home in the village uses a toilet," she says.
As per Census 2011, in Odisha, 85.9 per cent rural households still practice open defecation while the percentage of urban households following suit is 35.2.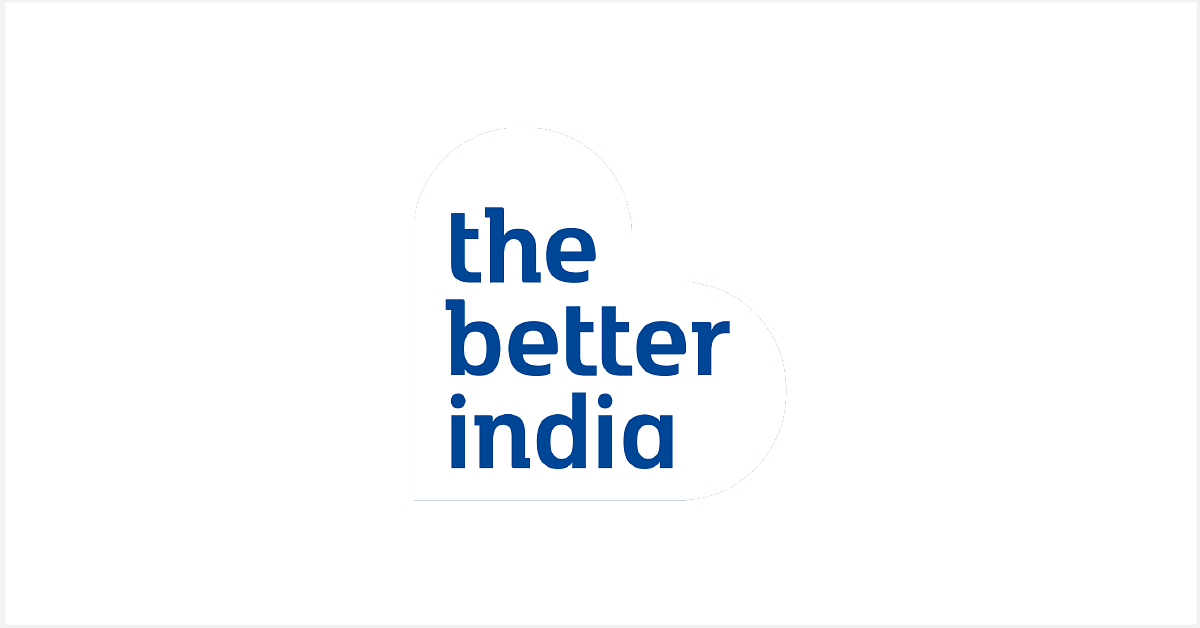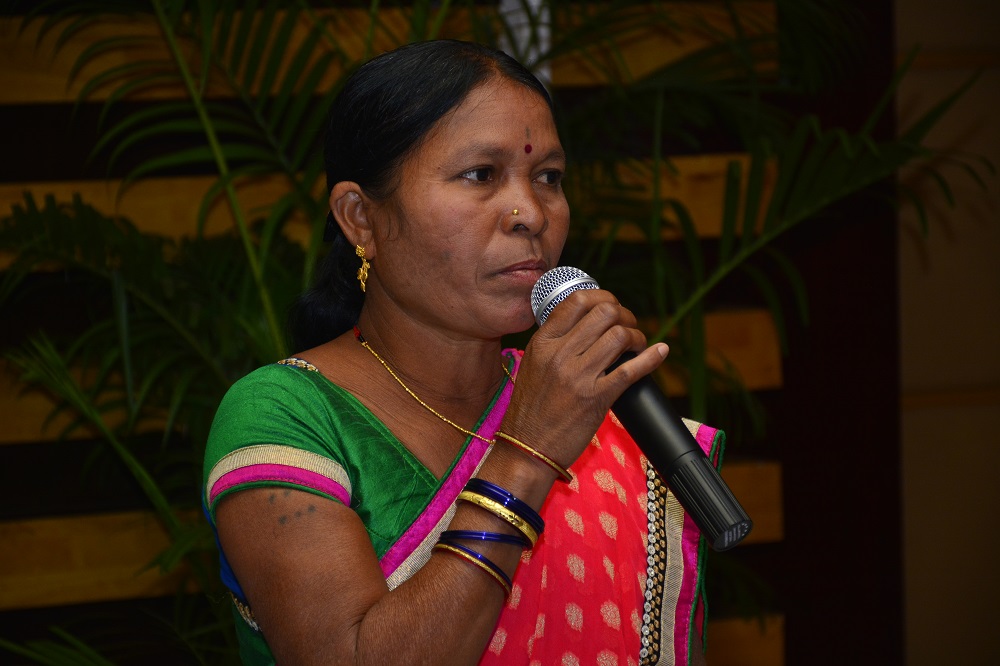 Among them, toilet access for Scheduled Tribes is a mere 5.3 per cent and for Scheduled Caste rural households it's only slightly better at 8.9 per cent. Effectively, close to 42 million people in rural Odisha defecate in the open every day. This unfortunate reality persists even though women largely do realise that a toilet at home safeguards them from indignity and ill health. It's to give these otherwise powerless women a voice and, at the same time, achieve total sanitation that UNICEF has been supporting motivators like Pujari and Chandramani in their endeavours.
In fact, there are 3,800 Sanitation Motivators working in 15 districts across Odisha today. "These community leaders used what could be termed as shock treatment to get through to the villagers. In different meeting they told them: 'you cover yourselves with saris but then expose yourself to the whole world'. When they used such hard-hitting words people started paying attention," shares Manas Biswal, Regional Programme Coordinator and Consultant, UNICEF.
To help locals give up open defecation, initially, the Sanitation Motivators introduced them to the 'clay method' wherein they were told to cover the human excreta with soil and clay. Each panchayat constituted a Nigrani (vigilance) committee whose members took to spreading awareness and enforcing the clay method. Gradually, families began building toilets, which they nowadays refer to as 'swabhiman ghara' or the room of dignity.
For Nirupama Swain of Jagatsinghpur district having a toilet at home has been a true blessing, especially since she is going to have her baby soon. "In the early months of my pregnancy we didn't have a toilet and I used to find it difficult to keep going outside to relieve myself. In this condition things can get tricky particularly after sun down. I am so thankful that I don't have to bother about this anymore." Even those menstruating are happy to have this facility during those "difficult days of the month".
According to Nimai Sasmal, a male sanitation motivator from Jagatsinghpur district, besides women and girls, toilets are vital for the disabled as well as the elderly who can't walk for long distances or squat in the open. "I'll share an example. In my village there is a disabled young man Dillip Behera for whom going to relieve himself in open was embarrassing and very difficult. Every morning, two or three people were needed to take him to the outskirts of the village and then bring him back. The situation was tougher at night and during the rainy season. Now that he has a toilet at home he is happy that he doesn't need to depend on anyone." He adds that such activism is anyway the need of the hour because "open spaces are fast shrinking". He remarks, "Land is at a premium and being used to build homes, schools and roads. Fallow land is reducing with each passing year."
But whereas the benefits of giving up open defection are many and communities are well aware of them for many old habits die hard. "It is not that people are not building toilets; the main problem is that they are not using them because they are so used to going out in the open. What we need to aggressively work on is to bring in a lasting change in attitudes and practices, which, of course, is easier said than done," explains Pujari, who is in her late 40s.
"In this process of creating change, awareness comes first followed by actual toilet construction. Then we need to keep an eye on people to ensure that the facility is being put to use," elaborates Mitu Swain, a sanitation motivator from Khandi village in Ganjam district, adding, "For a long time things can't be left unsupervised because people tend to go back to doing what is more familiar though it may be detrimental to their wellbeing."
While the state government, with support from the Centre as well as various development organisations, has put in place campaigns and programmes for spreading awareness against open defecation in a bid to meet the 2019 target, it's the band of front-line activists like Pujari, Chandramani and others who are actively restoring dignity and pride to the rural communities.
Like this story? Or have something to share? Write to us: contact@thebetterindia.com, or connect with us on Facebook and Twitter.
NEW: Click here to get positive news on WhatsApp!