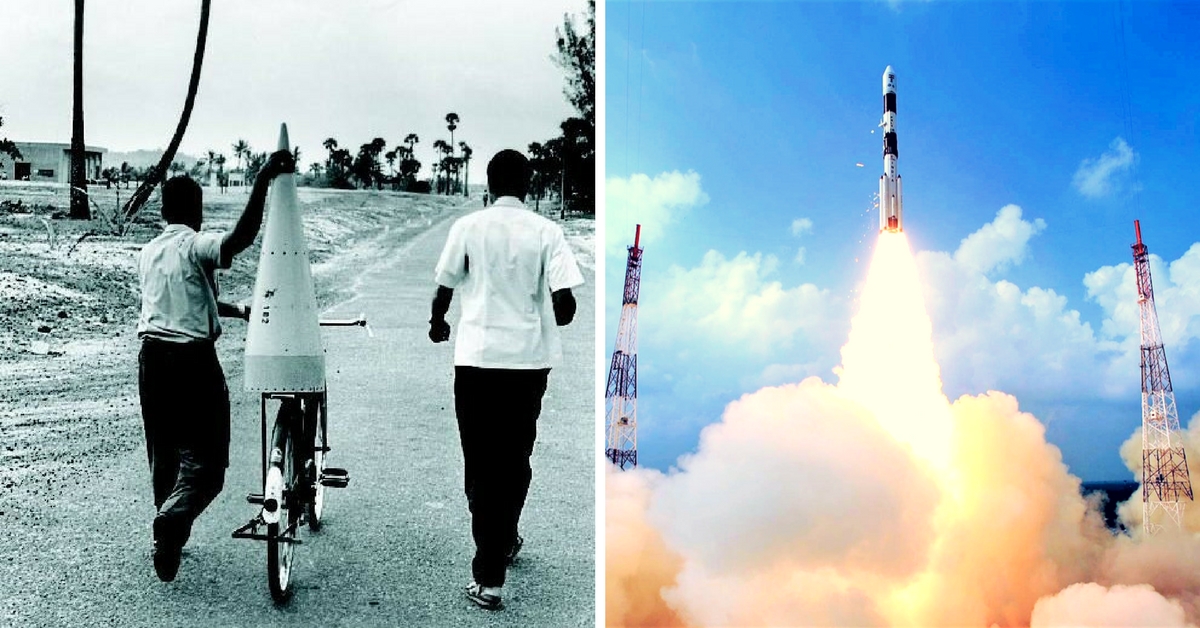 In a country that has too few patents and globally path-breaking inventions for its size, ISRO's efforts clearly show how world class products can be made in the resource-constrained environment of an emerging economy.
on the morning of February 15, 2017, India scripted a new chapter in the history of space exploration with the successful launch of a record 104 satellites by ISRO's Polar Satellite Launch Vehicle (PSLV) in a single mission.
The space agency's workhorse launcher, PSLV-C37, carrying the 104 satellites, lifted off from the first launch pad for its 39th flight at Satish Dhawan Space Centre in Sriharikota at 9.28 am.
Seventeen minutes later, the rocket started placing the satellites into orbit, one by one within a time-frame of about 11 minutes.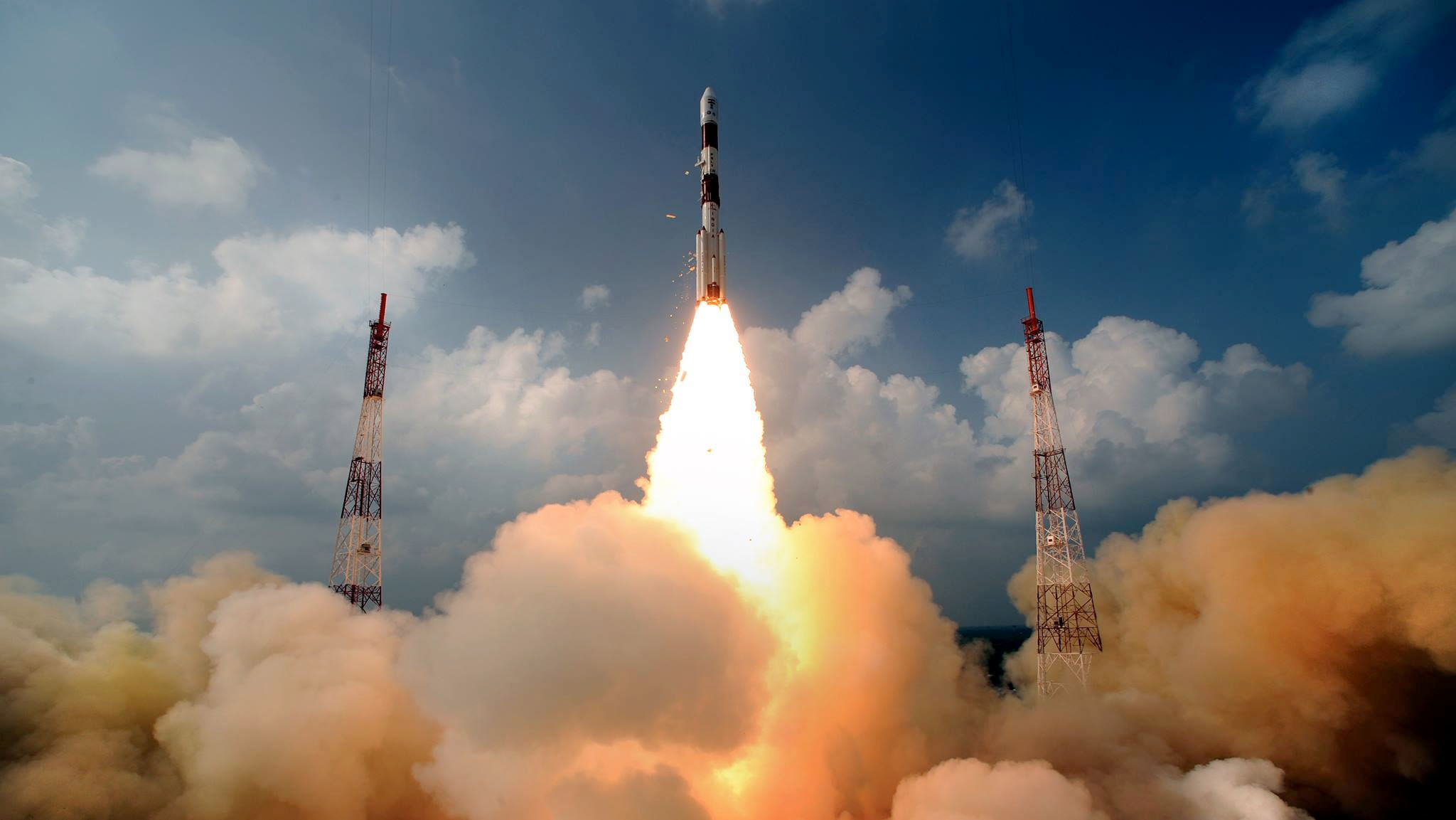 This includes 101 nano-satellites (weighing below 10 kg each) from five countries — the United States, Netherlands, Israel, Kazakhstan and Switzerland — along with a trio  of Indian satellites (Cartosat 2 and two nano-satellites). All satellites will be placed in the lower orbit of the earth for monitoring the planet and its ongoing activities.
ISRO's mammoth launch will not only deploy the largest number of satellites but also will take the space agency ahead of the current record holder, Russia, for setting off the largest number of satellites into space in one move. Russia achieved this milestone on June 19, 2014, by launching 37 satellites from a single space-launch vehicle.
However, what's striking is that ISRO will recover nearly half of the cost of Indian satellites by launching foreign satellites!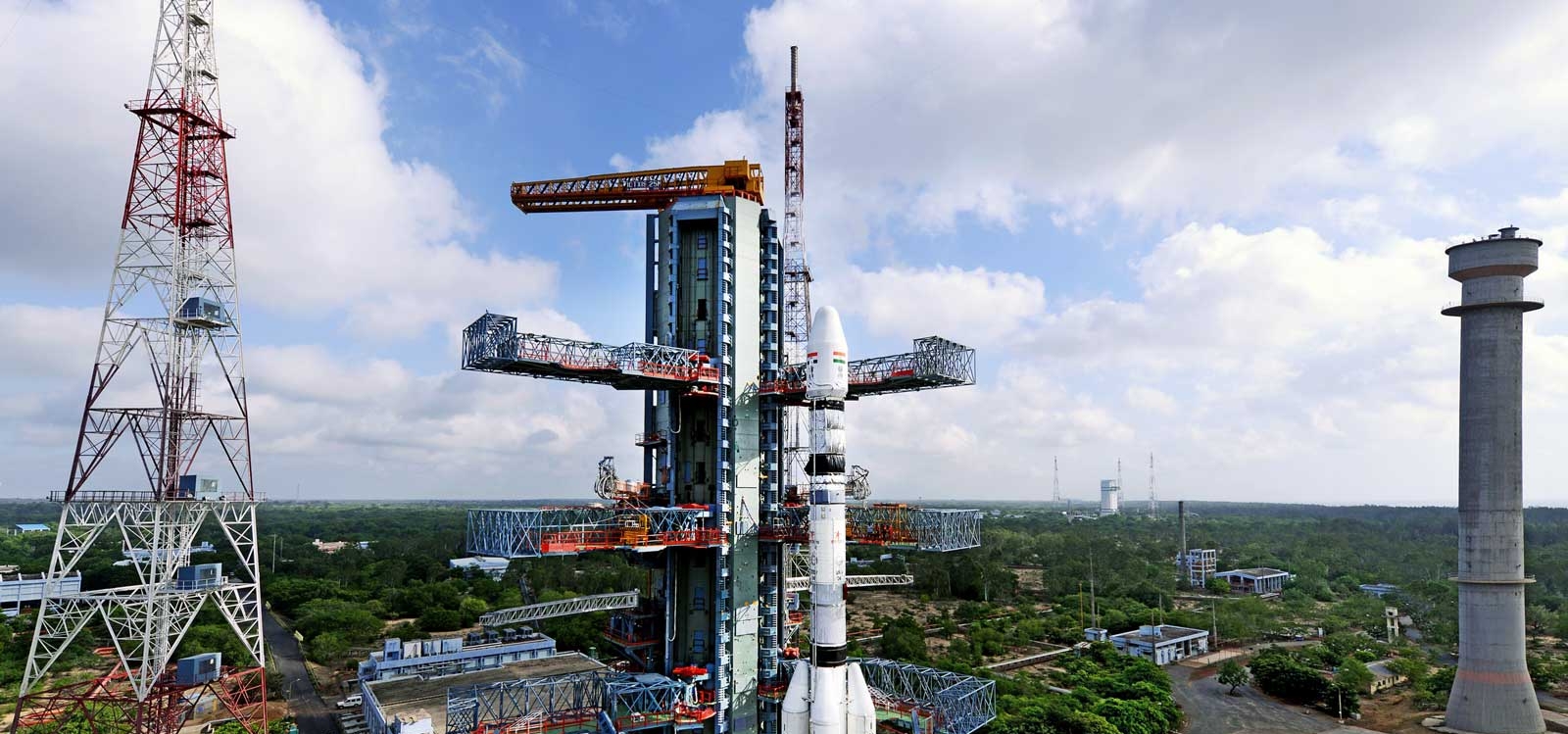 This is yet another one of ISRO's ingenious improvisations to cope with resource constraints. In a country that has too few patents and globally path-breaking inventions for its size, ISRO's efforts clearly show how world class products can be made in the resource-constrained environment of an emerging economy.
Ten months after its flawless launch on November 5, 2013, when India's Mars Orbiter Mission (MOM) successfully entered orbit around Mars in 2014, most of the Western world greeted the event with astonishment. The country's technological feat, accomplished two days after National Aeronautics and Space Administration (NASA) project MAVEN orbiter reached the Red Planet, was completed on a shoestring budget: ISRO spent only $74 million on MOM as compared to NASA's $671 million for the MAVEN project!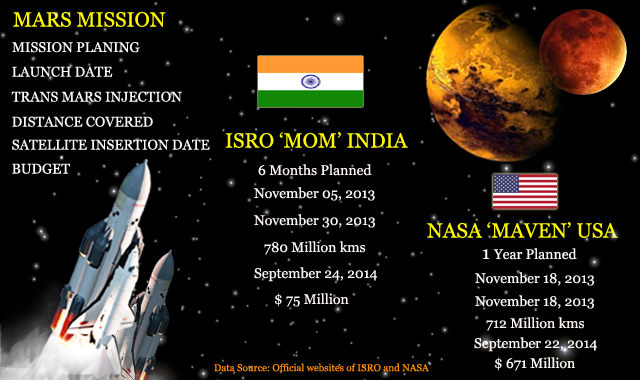 So, what made it possible for India to become the first Asian nation to accomplish a Mars mission on its maiden attempt? The well-documented story of the parallel launching of MOM and MAVEN is a case in point for a fundamental aspect of the Indian way of thinking, superbly captured by the colloquial Indian phrase: jugaad.
Jugaad has come to refer to a habit of mind, born out of resource-scarcity and an environment of uncertainty, which emphasises ad hoc improvisation and flexibility as a way of getting things done. It means different things in different contexts, but at its core, it is fundamentally the art of "making things work" even when conventional wisdom says it isn't possible.
It is also the philosophy that is at the heart of Indian entrepreneurial energy and optimism.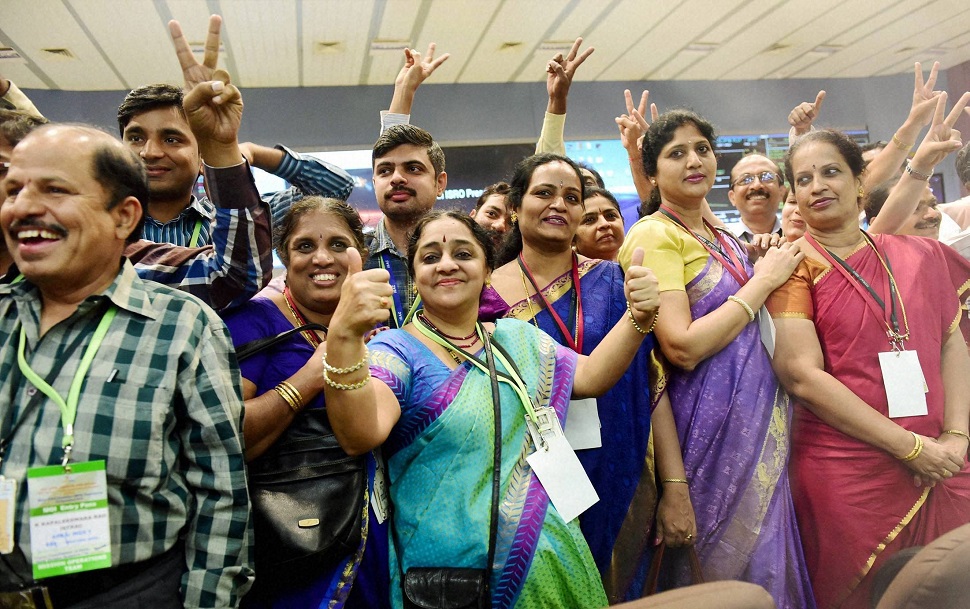 Jugaad represents a triumph of Indian ingenuity against incredible odds, and India's Mars orbiter, Mangalyaan, is perhaps the country's most audacious and successful example of jugaad so far. ISRO's 'space venture on a shoestring' was made possible not only by less expensive engineering talent willing to work around the clock but also by using ingenious improvisation to cope successfully with resource constraints and exceptionally tight timelines.
The world's most cost-effective programme, ISRO built the final model of the orbiter from the start instead of building a series of iterative models, as NASA does. They carried out fewer but more efficient ground tests and used components, modules and building blocks from earlier missions.
ISRO also intelligently circumvented the lack of a rocket powerful enough to launch the satellite directly out of the Earth's gravitational pull by having the satellite orbit the Earth for a month. This longer but cheaper route built up enough speed for the satellite to break free from the Earth's gravitational pull.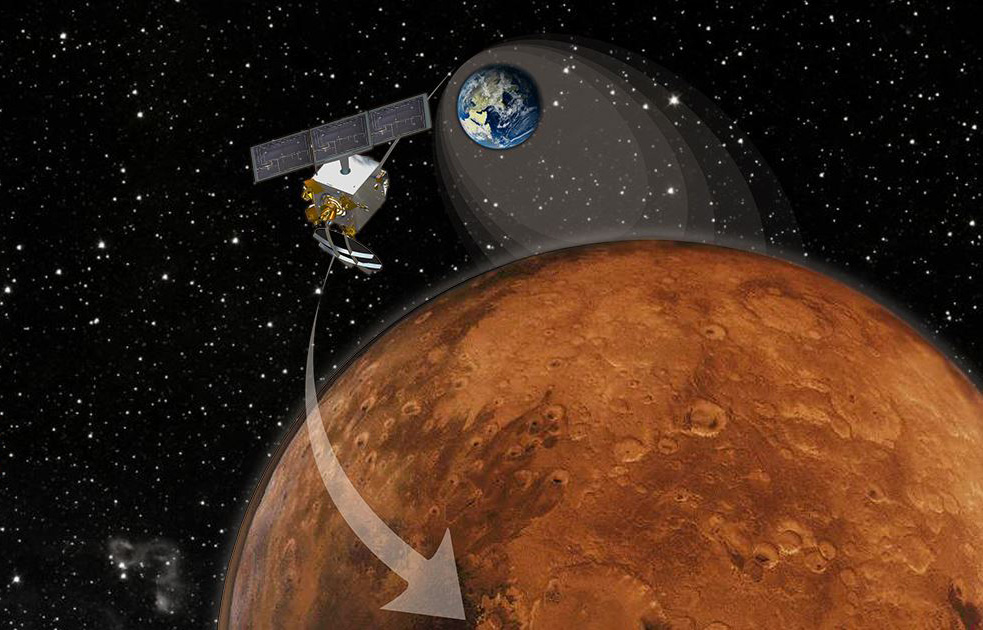 Documents stating the audited expenditure of all the projects ISRO has launched or begun work on in the past few years reveal that MOM isn't the only mega project for which the space agency has managed to save taxpayers' money. For instance, of the ₹830.88 crore allotted to launch the GSAT-15 communication satellite, ISRO used only ₹806.4 crore, saving ₹ 24.48 crore.
Incredibly, ISRO has been leapfrogging the scientific world through frugal innovations since its very birth. India's first rocket was transported on a bicycle and launched from an old church in a small fishing village!
Read More Here: Transported on a Bicycle, Launched from a Church: The Amazing Story of India's First Rocket Launch
ISRO's research towards building an indigenous winged Reusable Launch Vehicle is also an attempt to bring down the cost of space missions. It costs roughly $20,000 per kg to send instruments or people up into space, with 50% of the cost of a launch going into the vehicle. After the rocket is launched, the launch vehicle falls into the sea and is lost. So, the space agency needs a new vehicle for every launch.
If  the launch vehicle can be recovered, refurbished and reused, the total cost will come down from $20,000 per kg to $5,000 per kg.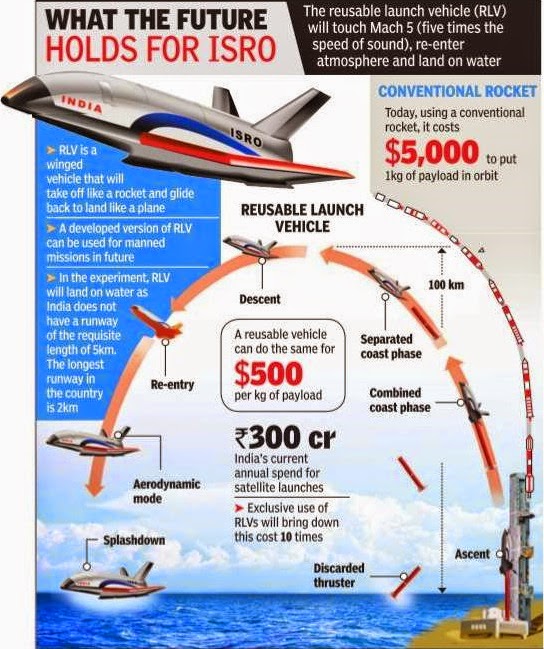 Interestingly, ISRO's annual budget for a fiscal year is around $1.2 billion (₹120 crore), while NASA has a budget of around $17.5 billion (₹1,750 crore). Despite the large disparity in total spending, India actually devotes a similar share of its total budget to its space agency – around 0.4% – as USA.
However, despite its frugal way of operation, ISRO has mastered different space technologies: Inter-planetary, flight testing of the cryogenic engine and testing its heaviest rocket for stability during flight (which will be the first major step towards a human space mission). It also continues to work on Chandrayaan 2 (which proposes to soft land a wheeled robotic vehicle on the surface of the moon) and has recently announced its plans for two bold interplanetary sojourns to Venus and Mars.
In the Union Budget 2017, funds for the department of space have been increased by 23%. Under the space sciences section, the Budget mentions provisions "for Mars Orbiter Mission II and mission to Venus." The mission to Mars is tentatively slated for 2021-22 and as per existing plans it may well involve putting a robot on the Martian surface. On the other hand, India's maiden mission to Venus is in all probability going to be a modest orbiter mission.
The application of satellites for human welfare has also been quite impressive. For instance, INSAT-3D played an important role in tracking Cyclone Hudhud, which hit the east coast of India in October 2014. During Cyclone Phailin, images from ISRO's Kalpana weather satellite played a vital role.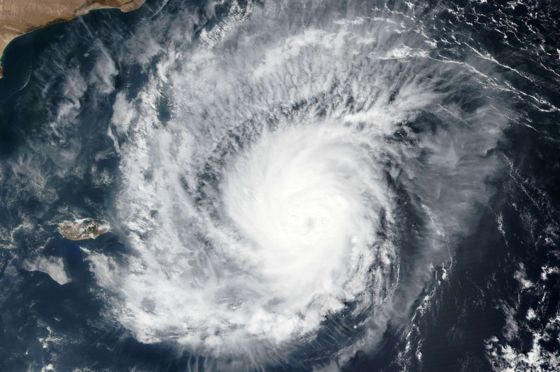 In September 2016, ISRO launched SCATSAT-1, a new miniature satellite that will help in improved cyclone forecasting and weather prediction. The space agency has also developed apps to assess crop damage through hailstorms, to give satellite data on fish availability to fishermen and forecast crop harvests for farmers.
Set up in 1969, ISRO has had to face the same constraints as other institutions as well as the fact that it functions under overall government control. Yet, by incorporating the national trait of jugaad, it has managed to break the stereotype of a public sector company and utilised minimal resources to emerge as an institution that is world class.
In another two years, ISRO will celebrate its golden jubilee — given its amazing track record and equally amazing plans for the future, this will be an anniversary to look forward to.
We bring stories straight from the heart of India, to inspire millions and create a wave of impact. Our positive movement is growing bigger everyday, and we would love for you to join it.
Please contribute whatever you can, every little penny helps our team in bringing you more stories that support dreams and spread hope.