Why buy handmade? What difference will it make? Who will it impact? These are just some of the questions that need answering when one discusses hand-crafted goods. There are plenty of reasons to support the handmade movement, and many initiatives, taken by both government and non-governmental institutions, to help the same bloom.
A handcrafted product is always a harbinger of joy for its maker. For an artisan to whom each handiwork is an exquisite labour of love, every buyer is emblematic of a better tomorrow. The same handicraft possibly fulfills its newfound owner in equal measure, benignly adorning this buyer's mantle, or ornamenting a wall as a celebrated centrepiece. It's incredible the way a handmade product travels an economic arc as it journeys from maker to connoisseur.
The truth is, the crafts sector is the second largest industry, by income, amongst rural Indians. It is estimated that there are 7 million artisans employed in crafts pockets across the country, out of which 50 % have had no formal education. Dig deeper, and you'll realise there's more. 90 % of the women in crafts-producing households are uneducated, and because employment in crafts is unorganised, income is inconsistent and slow. The result? An infinite social spiral that has descended on rural populations.
With low capital and indefinite market cycles, resources have become limited, and incomes have dwindled.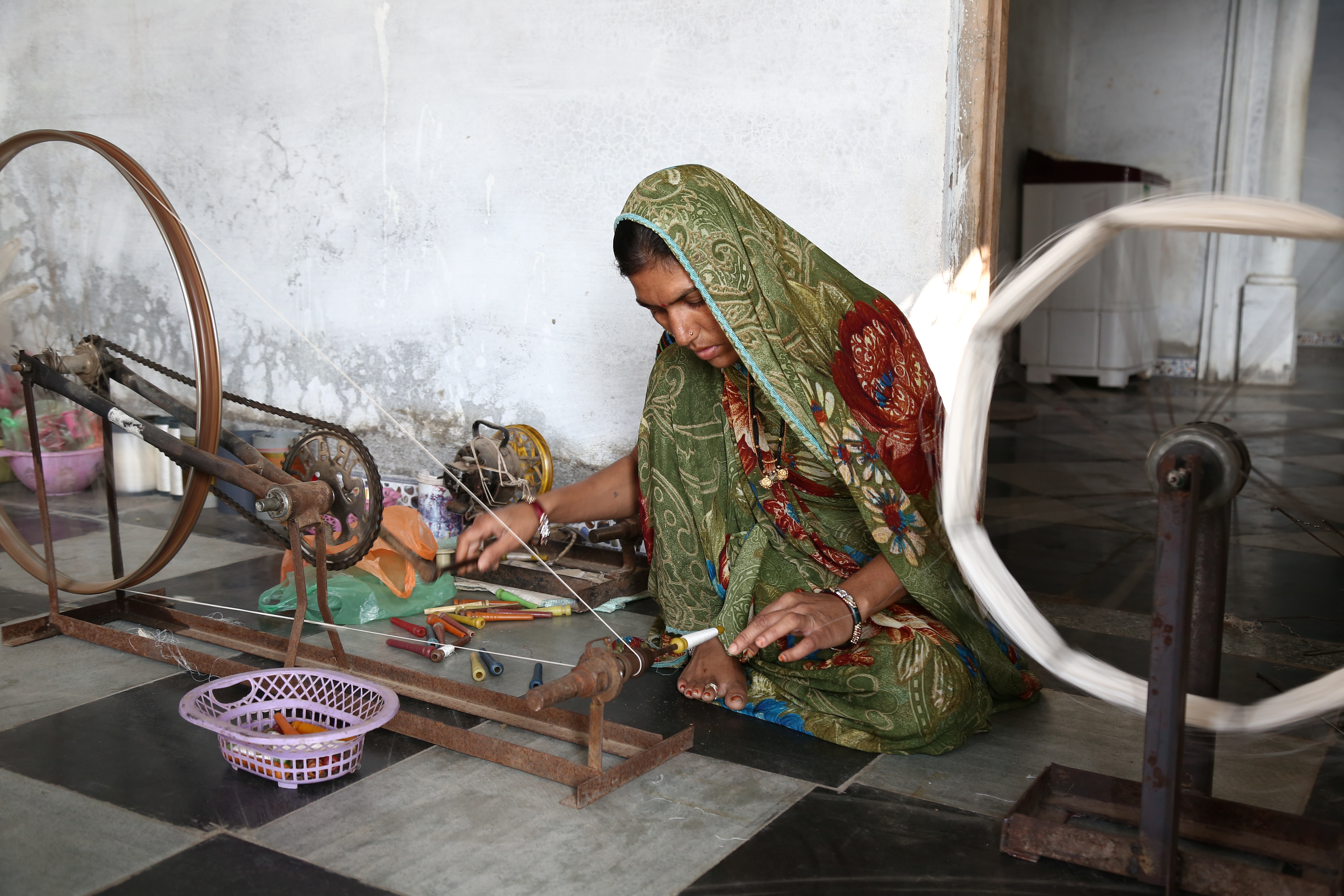 90 % of the women in crafts-producing households are uneducated, and because employment in crafts is unorganised, income is inconsistent and slow. The government has taken steps to fuel market opportunities available to artisans. Development Commissioners for handicrafts and handlooms have set up myriad emporiums across the country, where regional crafts are displayed for urban buyers. There is also a spread of Weaver Centres in some parts of the country, where handloom weavers can seek market inputs and know-how.
The Handloom School, a little treasure tucked inside the town of Maheshwar, Madhya Pradesh, is one such centre. The institute, established by WomenWeave, runs a year-long programme that imparts skills and provides access and technical know-how to weavers in an effort to contain artisanal talent. The institute's philosophy is simple—resurrect weaving, enhance employment.
"To weave a length of yarn, you need eight weavers, which means you've already kindled eight livelihoods," says Nivedita Rai, Executive Director at WomenWeave. Apart from the Handloom School, WomenWeave delves into weaving towns to promote employment for women.
Having launched a successful project in Jindori, Madhya Pradesh, in 2009, WomenWeave has plans of replicating the programme in other craft pockets in the country.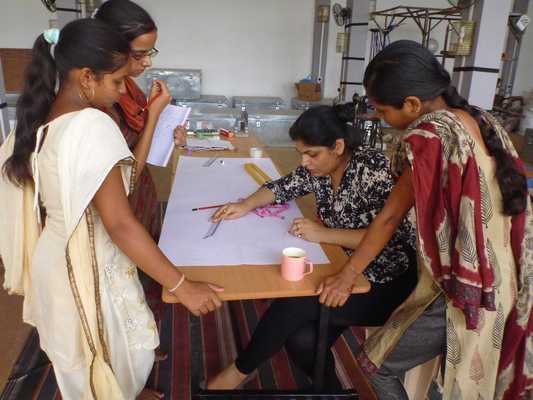 Nivedita shares that in the next five years, WomenWeave will strive to breathe life into languishing signature crafts. "It's incredible to see the difference employment makes to women. Their attitudes change, they discover the power of a bank account, and their standing in the family rises," she says.
"We have a very rich heritage of arts and crafts. Our challenge is to create products that are affordable without diluting this heritage. Socially- and environmentally-conscious decisions have to be made at every step of the making process, and the good part is that every artisan we work with is open to this discussion. They understand it's a win-win," says Jaimini Purohit, Co-founder at India Kala, who have created a virtual library of processes employed by artisans in Kutch Weaving, Bagh Handblock Printing, Tarapur Handblock Printing, Warli Painting, and Chanderi Saree Weaving, among many others. They hope this endeavour will help further the succession of handicrafts over future generations by chronicling each step of each craft, and saving it in a digital time capsule for future reference.
Aside from conventional intermediaries like aggregators and traders who provide market linkages to artisans, India has seen the growing involvement of high-end fashion houses and couturiers. Under some of the glistening garments designed by Manish Malhotra, for example, lie earthy fabrics handmade by artisans.
Ritu Kumar and Tarun Tahiliani have also assimilated handlooms in their designs.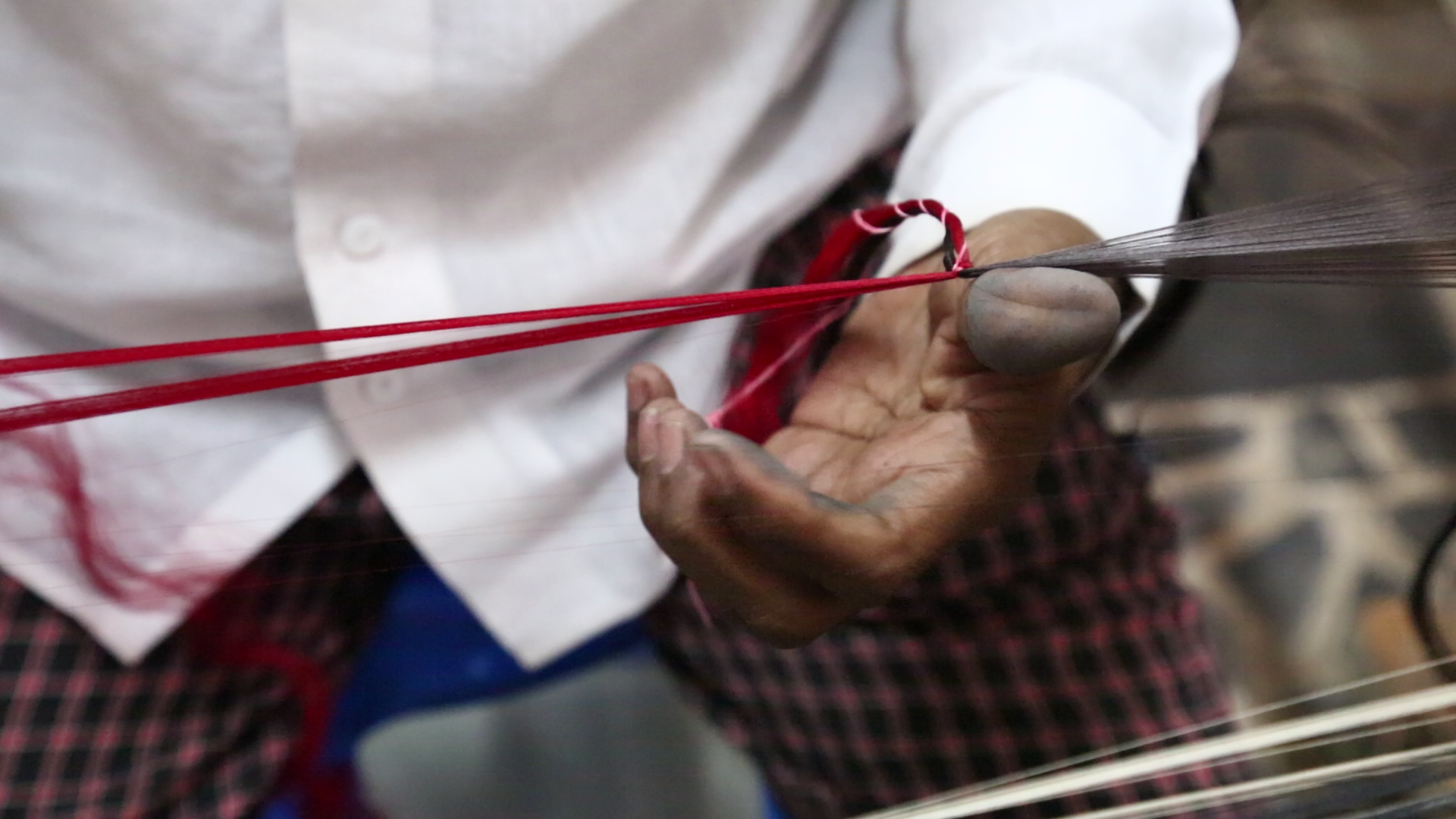 While these designers have disassociated with the handloom label while marketing their brand, another couturier, Anita Dongre, has tailored one of her fashion lines from pure handlooms. Her Grassroots collection, crafted from organic fabrics, has been created and promoted as an artisanal line.
This year, for the first time, the Lakme Fashion Week showcased designs by nine artisans from Kutch. The designs were a medley of weaving, bandhani, Rabari and suf embroidery, and Ajrakh prints, breathing Gujarati design into contemporary ensembles. Of the nine artisans, seven represented an institute called Somaiya Kala Vidya (SKV), a design school for artisans, which is a division of the K.J. Somaiya Gujarat Trust, based in Kutch.
One of the first design schools for artisans in the country, the institute's one-year course aims to educate traditional artisans in design and business, building on their existing traditional knowledge. It also equips them to succeed in contemporary markets.
The institute garners visiting faculty from renowned design schools across the country.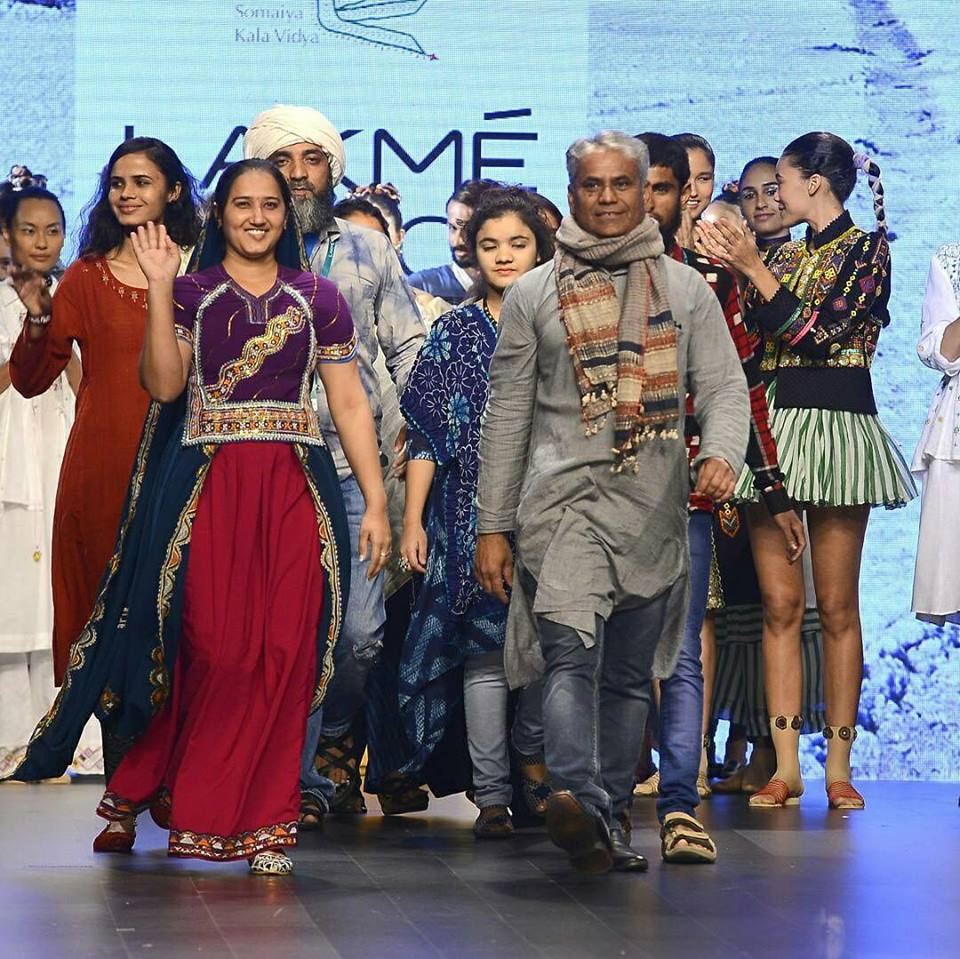 SKV's Founder-Director, Judy Frater, is an American with an inherent passion for Indian craft. Frater has been working with artisans since 1970, and a serendipitous meeting with the Lakme team in Kutch this year led to the display of her students' artisanal line during the Lakme Fashion Week 2017. "The team at Lakme was visiting Kutch for participants in their Textile Day, as this year's theme was Kutch artisans. Somewhere, they heard about me. That's where it started, and that's how these designs reached the ramp," she shares.
When asked about how the Fashion Week helped artisans, she reveals, "Artisans are India's original designers. The Lakme Fashion Week was a great platform for them to be recognised on. Having said that, artisans need to be self-sufficient when it comes to reaching the market. They need to have the right knowledge and skill sets. At SKV, we encourage a culture of co-design. This means that we promote collaborations between designers and artisans as equal partners, in India and abroad."
As India's young design community grows larger, Frater feels that perceptions about artisans need to change.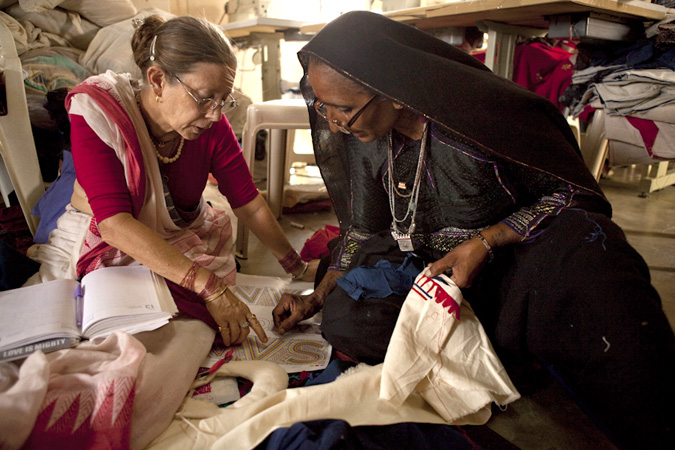 "Urban students should embrace artisans as fellow designers. Artisanal talent is immersed in creativity. They aren't labourers who we should deprive of the creative process," she affirms.
Similarly, Border & Fall, a unique, community-centric, online digital publication for craft and fashion, regularly features a special selection of articles on Indian artisans and their crafts. Mallika Kashyap, who laid its foundation in 2010, speaks of artisans as an intrinsic part of the Border & Fall fraternity. "Many of our agency clients, like Raw Mango and Rashmi Varma, work with karigars. We are always in conversation with them on how to make that equation more equitable. As for the digital platform, we do bring forward artisans' stories and include them as equals in the design space. This is one step away from the 'them/us' narrative that everyone need to move past," she reflects.
Brick-and-mortar and virtual retail formats have been tremendous catalysts in introducing artisanal products in urban circulation. With socially conscious but profit-driven business models, crafts businesses give artisans a deeper foothold in mainstream business. Through them, artisans can work alongside businesses in creating products. These businesses draw market intelligence and have superior logistical networks. These help to marry urban trends with traditional techniques and add some of India's legacy to the contemporary Indian home.
Socially conscious businesses also open doors for craftsmen to financing opportunities, marketing know-how, training, and infrastructure. These businesses often encourage artisans to partake as business owners by offering shares in a profit-sharing proposition.
Simultaneously, a larger proportion of shares are given to venture capitalists and investors who can pump in cash for operations.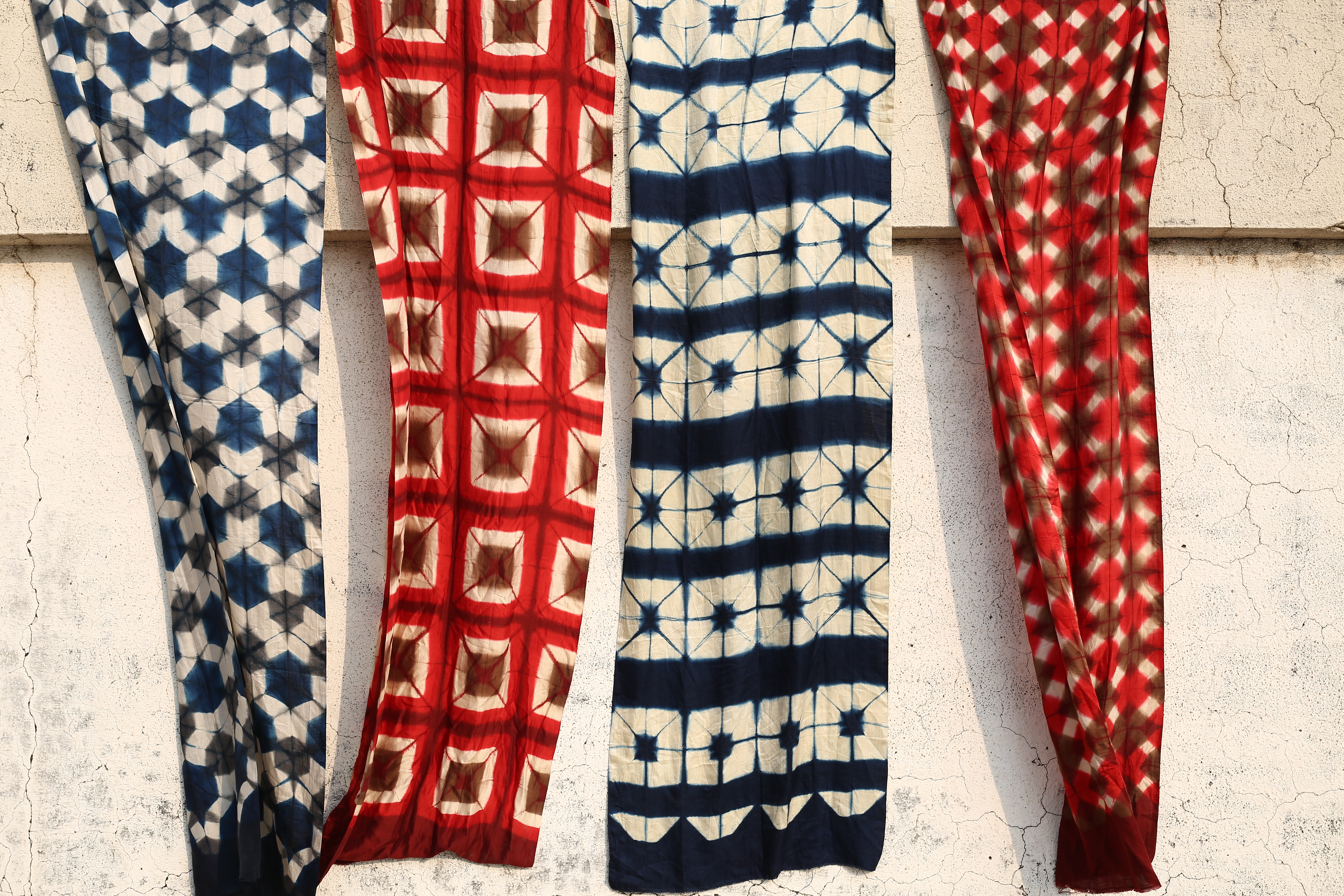 With the onset of socially conscious businesses, artisans needn't look forward to a better tomorrow. As more Indian enterprises include artisanal products in their offerings, a "better today" is finally becoming a reality.
Discover more handmade products and support the artisans behind them on India Kala's website.
Like this story? Or have something to share? Write to us: contact@thebetterindia.com, or connect with us on Facebook and Twitter.
NEW: Click here to get positive news on WhatsApp!
We at The Better India want to showcase everything that is working in this country. By using the power of constructive journalism, we want to change India – one story at a time. If you read us, like us and want this positive movement to grow, then do consider supporting us via the following buttons.
Please read these FAQs before contributing.