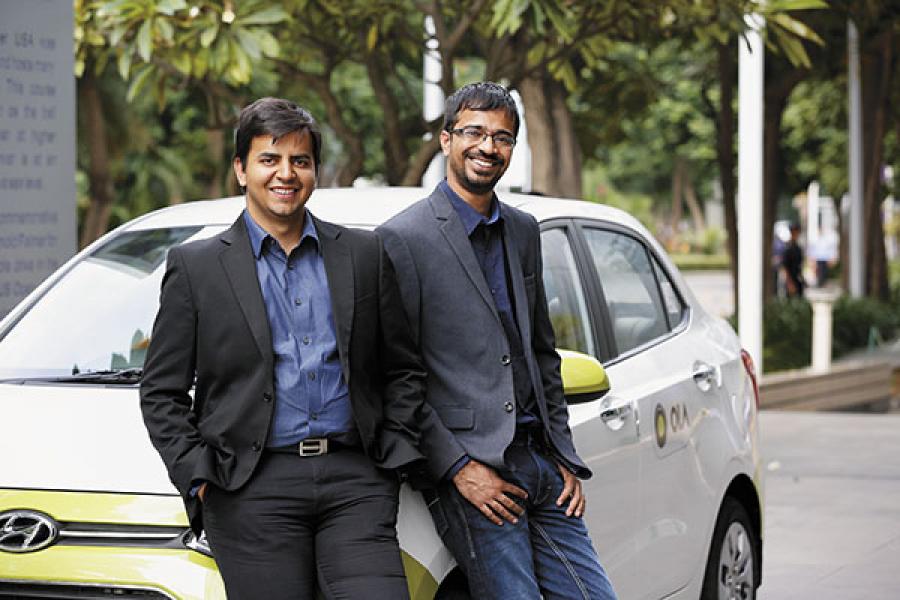 Unicorns are venture-backed private companies valued at $1 billion or more. India has its own billion-dollar startup club and according to a report, most of their trailblazing founders come from IITs.
Here's some great news to make your day. If you're one of those who aspires to build themselves a billion-dollar business in India in the near future, then enrolling yourself in one of the country's IITs is your safest bet to success. Sage, a UK-based accounting and payroll company, recently carried out a study in which it listed universities all around the world that can be credited with having produced the most unicorn founders.
According to the report, the Indian Institutes of Technology (IITs), India's premier institutes in the field of education, are the fourth-largest producers of unicorn startups in the world.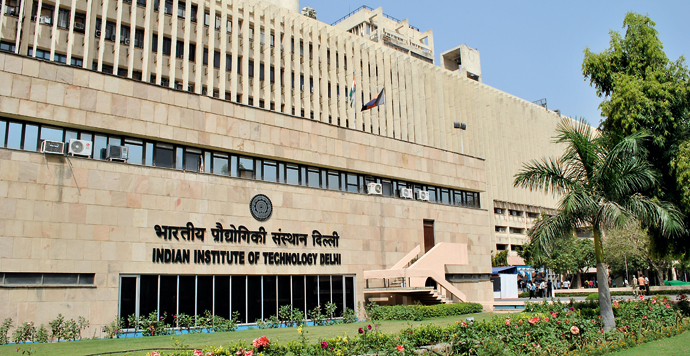 The first position was bagged by US-based Stanford University for having churned out 51 unicorn founders and the second position went to Harvard University with 37 unicorn founders. The third rank was occupied by University of California with 18 unicorn founders, which was followed by IIT for fourth rank with 12 billion-dollar founders.
But first, what are unicorns?
In the simplest terms, a unicorn founder is the founder of a company that has been valued by investors at more than $1 billion.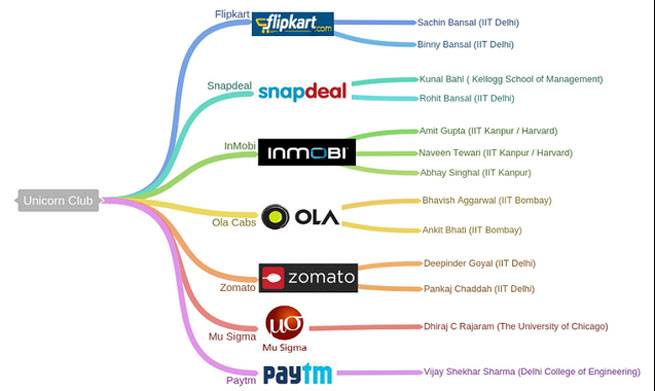 The use of the term (generally used for a mythical animal) in relation to business was first made by venture capitalist Aileen Lee in 2013 and has become part of the lexicon for public and private investors, entrepreneurs and anyone working in the technology industry. The Indian Unicorn club currently has a handful of startups in it – Flipkart, Snapdeal, Mu Sigma, InMobi, Paytm, Zomato, Ola. Interestingly, six of them are consumer-internet startups that have grown steadily over the years.
Here's a look at the top 13 Indian unicorn founders who have graduated from IITs.
1. Sachin Bansal and Binny Bansal, Flipkart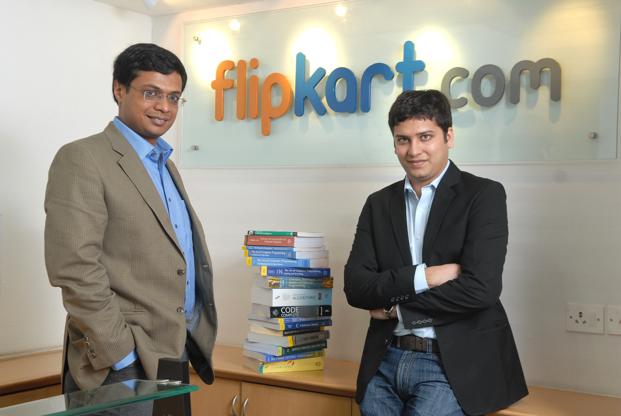 One of India's biggest e-commerce companies, Flipkart was launched by Sachin Bansal and Binny Bansal in October 2007. Contrary to their name, the two businessmen are not related, but they had a shared destiny even before Flipkart was born. Both grew up in Chandigarh and later studied at IIT Delhi, one of the best graduate schools of the country. After working in different companies for a year they both ended up at Amazon, one of the biggest e-commerce sites in the world, and that is when the idea was born to establish their own.
They raised ₹2 lakh investment each from their family and kicked off a website in October 2007, which sold only books from retailers in the beginning. As the e-commerce industry in India was still finding its feet, they had to build the customer's trust in them as well as a culture of browsing goods online while tackling the many challenges the nature of this business brought.
Their success was largely dependent on the delivery time of the products, so they decided to launch their own supply chain management system to make sure the orders arrive to people's doorstep on time. They were also the first ones in India to provide the option of 'Cash on Delivery' which is widely used today among other online businesses. Their hard work and persistence soon led to 50 million customers buying everything, from mobile phones to jewellery, through Flipkart every day.
2. Rohit Bansal, Snapdeal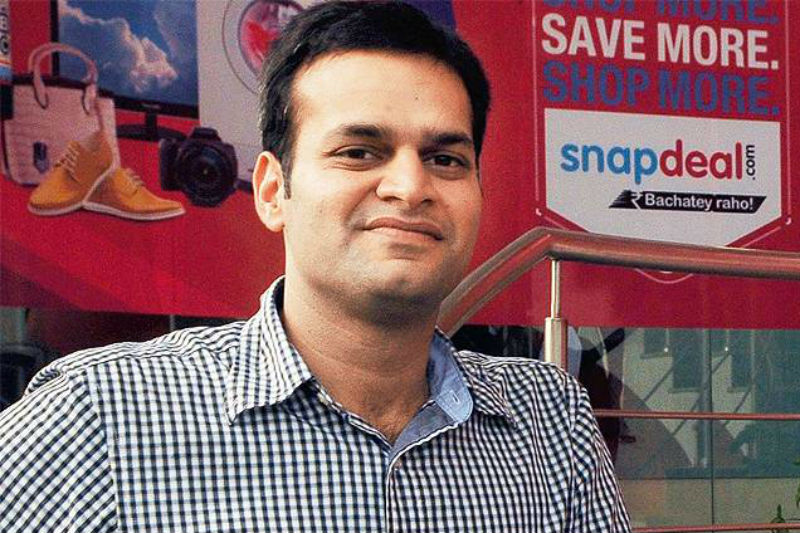 Believe it or not, Snapdeal (then known as Jasper Infotech) wasn't an e-commerce company in 2008. For that matter, it wasn't even an internet venture at the time. Rohit Bansal and Kunal Bahl founded the company with the vision of revolutionising discount couponing (to get rid of excess inventory) for retailers in India and their first product was a coupon booklet. Childhood friends, the duo had shared a bench during their days in Delhi Public School and both held prestigious degrees (Kunal had done business management from Wharton School and Rohit had earned his engineering stripes from IIT Delhi).
Unfortunately (well, fortunately, in hindsight) for the young entrepreneurs, the discount couponing model didn't pan out as expected. They started changing their business model as often it took until they got the right mix. From a company that sold discount coupons, first offline and then online, they made the transition to building a marketplace-based e-commerce company called Snapdeal in 2010.
There has been no looking back since as Kunal and Rohit have single-mindedly grown it into what is today one of the largest e-commerce marketplaces in India. Snapdeal's sellers' network includes more than 50,000 merchants/ brands and its customers come from over 4,000 cities and towns across India.
3. Sanjay Sethi, ShopClues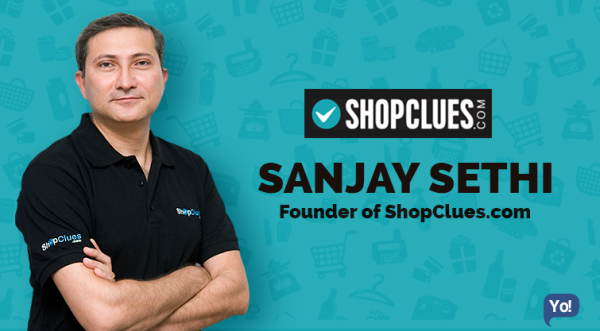 In January 2016, ShopClues joined India's unicorn club by raising about $150 million from Singapore government's GIC and its existing investors, Tiger Global and Nexus Venture Partners. This is quite an impressive track record for a 4-year old company fighting out for a chunk of the buzzing e-commerce market in India. It is the immense e-commerce experience and leadership of Sanjay Sethi and Radhika Aggarwal, the co-founders of ShopClues, that has carefully knitted the ShopClues story.
Sanjay, an alumnus of the Indian Institute of Technology Delhi and Banaras Hindu University, moved to the US in the late-1990s for work. His career there revolved around internet product development, including e-commerce marketplaces, online payments and operations. The global product head for eBay at its headquarters in Silicon Valley, Sanjay played a key role in setting up eBay's India office around 2010.
In 2011, he co-founded his own firm, ShopClues, along with the Aggarwal couple, Sandeep and Radhika. His experience has been a key factor in driving ShopClues's business in India.
---
Also Read: A Window That Cleans Itself? A Material That Doesn't Need Dusting? IIT Students Have Made It Possible!
---
4. Bhavish Aggarwal and Ankit Bhati, Ola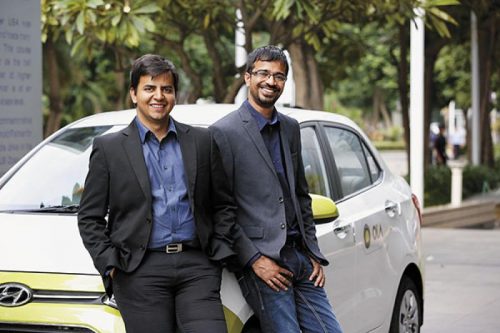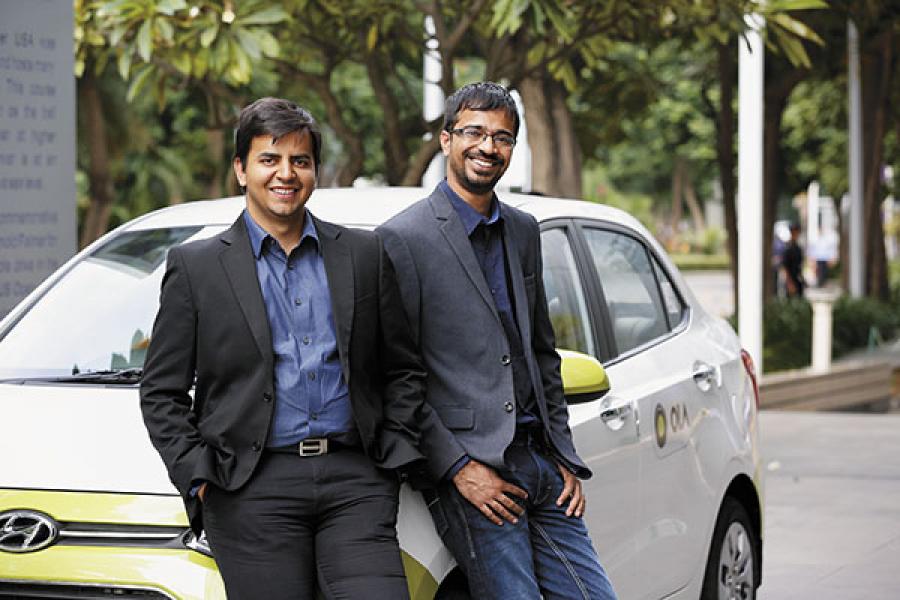 Computer science engineers from Indian Institute of Technology, Mumbai, Bhavish Aggarwal and Ankit Bhati took on Uber to build one of India's most valuable start-ups within six years of leaving campus. Bhavish manages customer and partner relations while Ankit looks after technical aspects of the company.
Born in Ludhiana, Bhavish began his career at Microsoft, where, in two years, he filed two patents and published three papers in international journals. But he soon tired of the '9 to 5' routine and set about trying to use technology to solve a problem that vexes urban Indians – commuting. In December 2010, he was joined by his college mate Ankit Bhati (who also did his M. Tech from IIT-B) as a co-founder in his startup journey.
During the first few months of operations, the founders did everything, from attending customer calls to driving a passenger to the airport. Thanks to their hands-on approach, Ola grew rapidly. In 2011, they successfully raised angel funding to expand into new cities and in 2016, bought TaxiForSure for $200 million.
5. Deepinder Goyal and Pankaj Chaddah, Zomato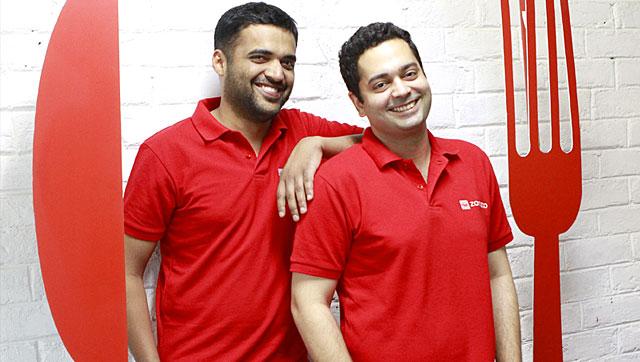 An experiment they tried out at their workplace in 2008 turned into be a $660 million global business for Deepinder Goyal and Pankaj Chaddah. Both of them are IIT Delhi graduates but became acquainted with each other only while working at the firm Bain & Co in the capital. Young and busy, they ate a lot of restaurant food. So did many of their colleagues, to the point where people in the office would bicker over the shared stack of take-out menus as there was only one copy of each menu.
So, they began visiting new restaurants in Delhi, scanning their menus and putting them on the office intranet. In 2008, the light bulb went on: this could be a business. They started the online restaurant discovery platform, Zomato, while holding their day jobs. As soon as the website gained some traction and Deepinder's wife secured a teaching job at Delhi University, he quit his job to focus on the venture. Pankaj followed a short while later.
Today, their award-winning start-up, Zomato, does business in 20 countries, employs over 1,000 people, and caters to upward of 35 million users a month. Zomato's site—customized for each location—allow users to search for restaurants by name, cuisine, dish, and several other categories. The site also incorporates user reviews, neighborhood guides, and links to top food critics in the area.
---
Also Read: IIT Kharagpur Alumni Find Innovative Way to Tackle Climate Change and Impress the World
---
6. Pranay Chulet, Quikr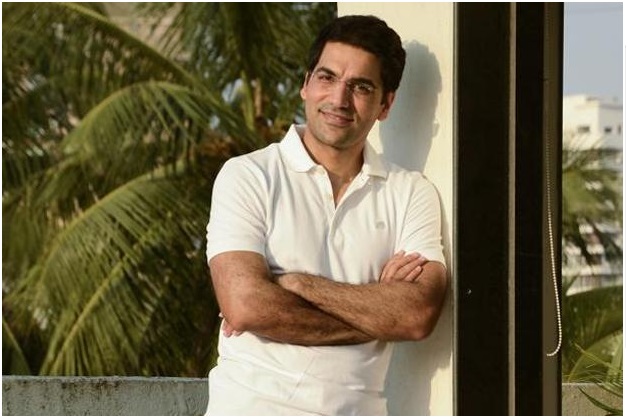 From small town Dariba in Rajasthan to the streets of New York and back home in India to set up a unicorn, Pranay Chulet, the man behind Quikr, has had quite the journey. His startup, the online classifieds website, Quikr is valued at over $1.5 billion.
The Chief Executive Officer at Quikr since January 2008, Pranay Chulet grew up in Rajasthan, graduated in Chemical Engineering from IIT Delhi and earned his MBA degree from IIM Kolkata in 1996. Soon after, he moved to New York to join Mitchell Madison Group, a strategy consulting firm that advised clients in media and finance industries. In 2007-08, he was working on web-based educational products when he realized the power of the online classifieds space.
So when the opportunity to move to India arose in 2008, he was ready for it and returned to country to co-found Quikr with Jiby Thomas. A Mumbai-based online and mobile classifieds firm, Quikr soon became India's leading cross-category classifieds platform, i.e for buying and selling used goods. It is used by over 30 million unique users a month, is present in 1,000 cities in India and operates in over 10 categories that include mobile phones, household goods, cars, real estate, jobs, services and education.
7. Naveen Tiwari, Abhay Singhal, Amit Gupta and Mohit Saxena, InMobi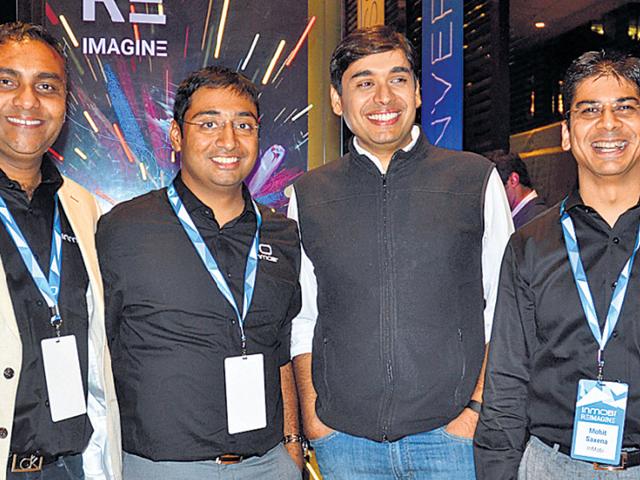 IIT Alumni Naveen Tewari, Abhay Singhal, Mohit Saxena and Amit Gupta started inMobi from a one-bedroom flat in Mumbai in 2007. While Naveen, Abhay and Amit studied at IIT Kanpur, their co-founder Mohit went to IIT Roorkee. Naveen also did his MBA from Harvard Business School.
InMobi was an idea that started off one day in summer in 2007 when Naveen called his IIT batch mate and close friend, Abhay. By the end of the day, the duo made up their minds to work together on 'something.' Then the others – Amit and Mohit – were roped in and they moved to Mumbai where the 'something' led to mKhoj, an SMS-based search engine. A year later, the plan was enhanced to mobile advertising and it became InMobi.
InMobi is a global mobile advertising and discovery platform that enables consumers to discover new products and services by providing contextual, relevant, and curated recommendations on mobile apps and devices. Having developed its proprietary cloud-based technology to deploy mobile ads with the click of a button, InMobi allows clients to remotely publish their ads on sites and apps of their choice.
Recently, InMobi has emerged as one of the world's largest independent (it does not own a social media platform) mobile ad networks, engaging 800 million consumers every month across 165 countries. Its roster of clients includes Indian media houses Network 18 (publisher of Forbes India) and NDTV, international brands like Macy's and Lancôme Paris, and Japanese videogame developer Sega.
---
Also Read: Connect with Bengaluru's Startup Community at These Creative and Affordable Hostels
---
We bring stories straight from the heart of India, to inspire millions and create a wave of impact. Our positive movement is growing bigger everyday, and we would love for you to join it.
Please contribute whatever you can, every little penny helps our team in bringing you more stories that support dreams and spread hope.