Wildlife rescue & rehabilitation organisation Wildlife SOS came up with a unique way to protect their rescued elephants from the harsh winters in Mathura. The elephants received jumbo jackets and knitted jumpers made by women of the indigenous Kalandar community to help them brave the cold.
As the cold wave struck Northern India this winter season, the Wildlife SOS Elephant Conservation & Care Center in Mathura came up with big plans to ensure that their resident pachyderms were equipped to take on the dip in temperature.
To help their rescued and rehabilitated elephants, the wildlife conservation NGO designed and created woollen blankets, knitted jumpers, and jumbo-sized jackets to shelter them from cold winds, and to keep them snug on chilly nights.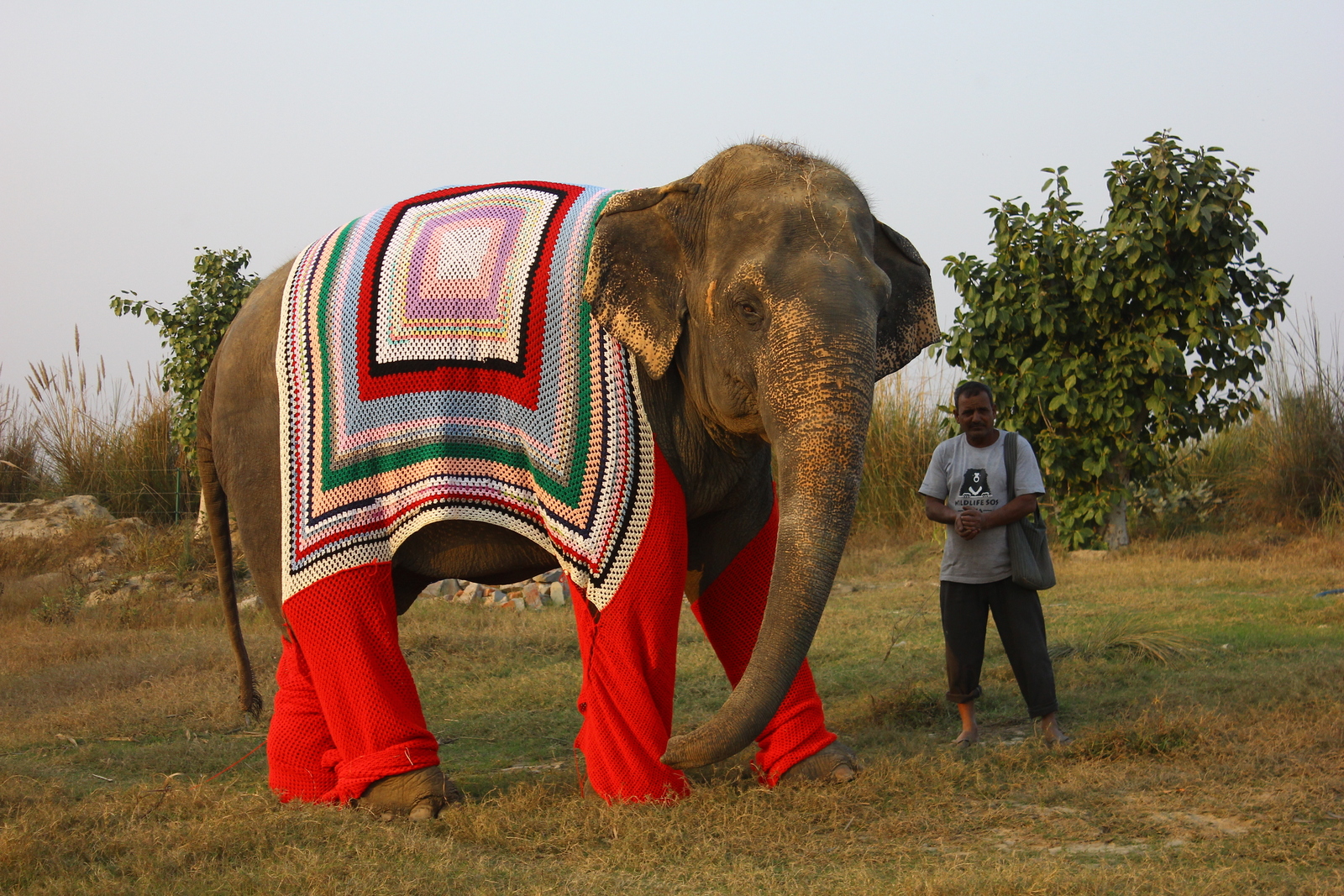 Previously, in its initial stages, the organisation came up with new ideas that were as effective as possible to fulfil the specific needs of each of their jumbos, especially the elderly, arthritic, and afflicted.
In the wild, elephants inhabit tropical evergreen forests, grasslands, and scrub forests. The females and their young tend to live together in a herd and are led by an individual matriarch. These herds follow a movement pattern based on seasonal and climatic changes. Unlike captive elephants that are forced into a life of illegal and commercial exploitation under deprived conditions, wild elephants in their prime are healthy and fit and less susceptible to changes in weather conditions, and mainly suffer from ailments caused by natural circumstances. Moreover, the average lifespan of an elephant in the wild is much shorter than their captive counterparts—rarely beyond 50 years.
The Elephant Conservation & Care Center is currently home to 20 rescued elephants who are blind, lame, and on the mend. The organisation also runs an Elephant Rehabilitation Centre in Haryana which currently houses three female elephants.
Rescued from illegal captivity and trafficking mafia, and exploited for street begging and circuses, these elephants were abused and subjected to extreme cruelty, often suffering fractures and wounds inflicted by their handlers, which in turn has taken its negative toll on them, both physically and psychologically.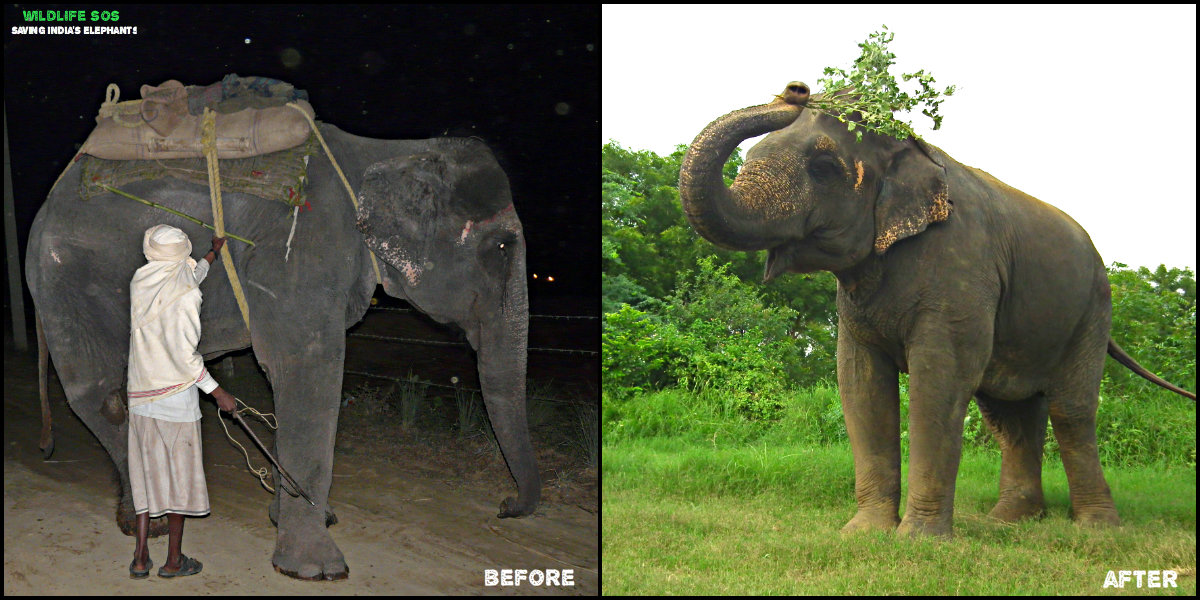 Today, under the care and treatment of a dedicated team of veterinarians and the elephant care staff of Wildlife SOS, these majestic creatures are adjusting to a life of dignity, freedom, and peace in a place where they can spend their days happily, with frequent baths, a nutritious diet, and good veterinary care.
The idea for the jumbo jackets slowly evolved after the NGO started making blankets for their elephants. Wildlife SOS co-founder Kartick Satyanarayan stated that it is important to keep the elephants protected from the bitter cold during the extreme winter season, as they are weak and vulnerable, having suffered so much abuse over the years, making them susceptible to ailments such as pneumonia and joint pains.
As part of the Wildlife SOS tribal rehabilitation programme, the organisation carries out initiatives to empower women from the Kalandar community that formerly exploited wild bears for their livelihoods, and encouraging them to take up skill training in weaving, tailoring, embroidery, knitting, crocheting, etc. as a source of alternative livelihood.
As a sustainable partnership, women from these Kalandar communities created blankets, jackets, and jumpers for the elephants under their care.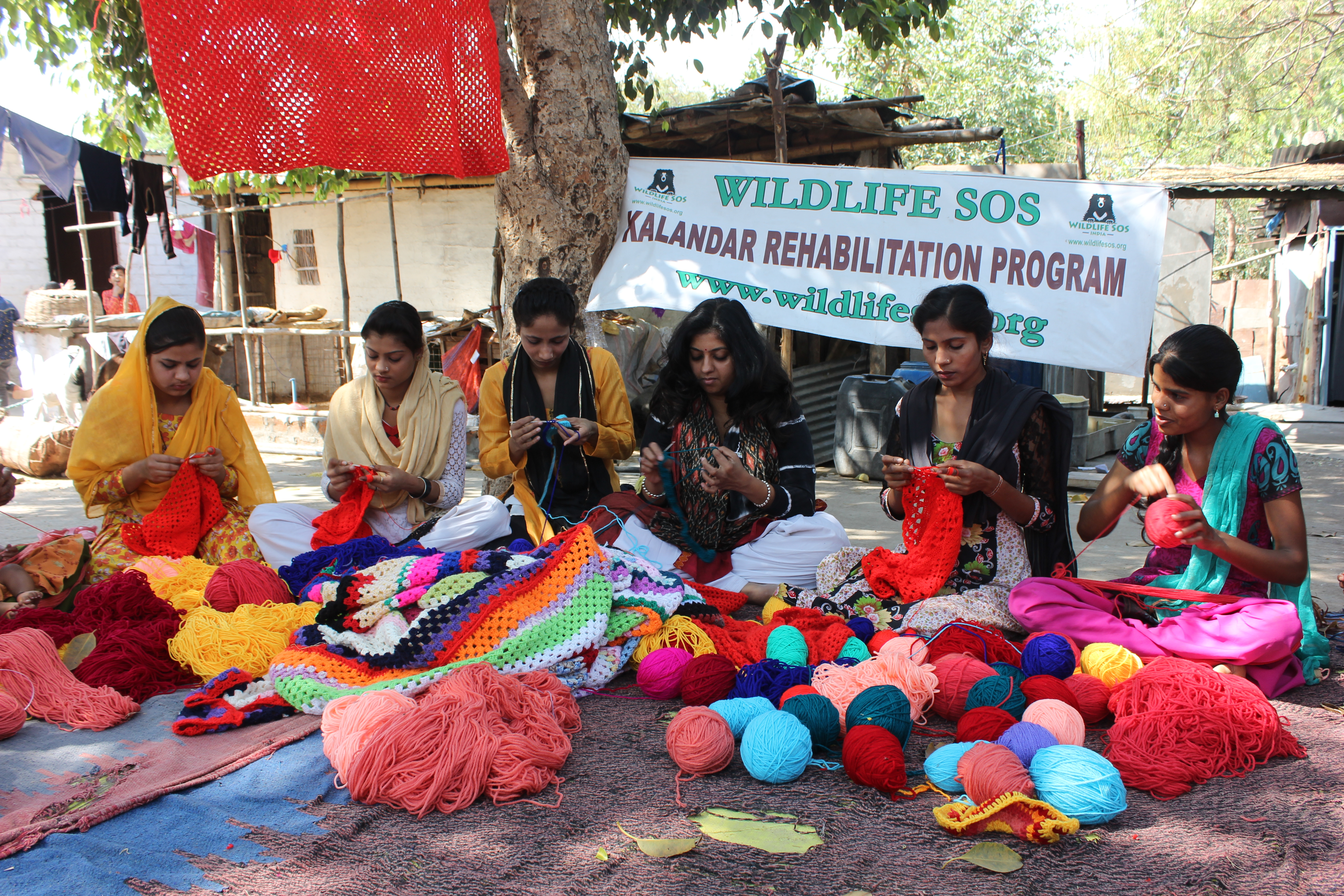 Some of the older elephants took to their new winter garb almost immediately. However, the younger elephants treated the jumpers as toys, and started playfully pulling at the ends of the knitted jumpers. So far, the jumbo jackets proved to be most effective for the older pachyderms. The warm fleece on the inside keeps the pachyderms snug and isn't rough or uncomfortable on their skin. Stitched on top, the tarp material acts as a windcheater, keeping away chilly night breezes and cold dew or drizzle. The entire garb is then strapped on to hold it comfortably in place.
 This also prevents the more playful younger elephants from tearing them off and throwing them about while playing.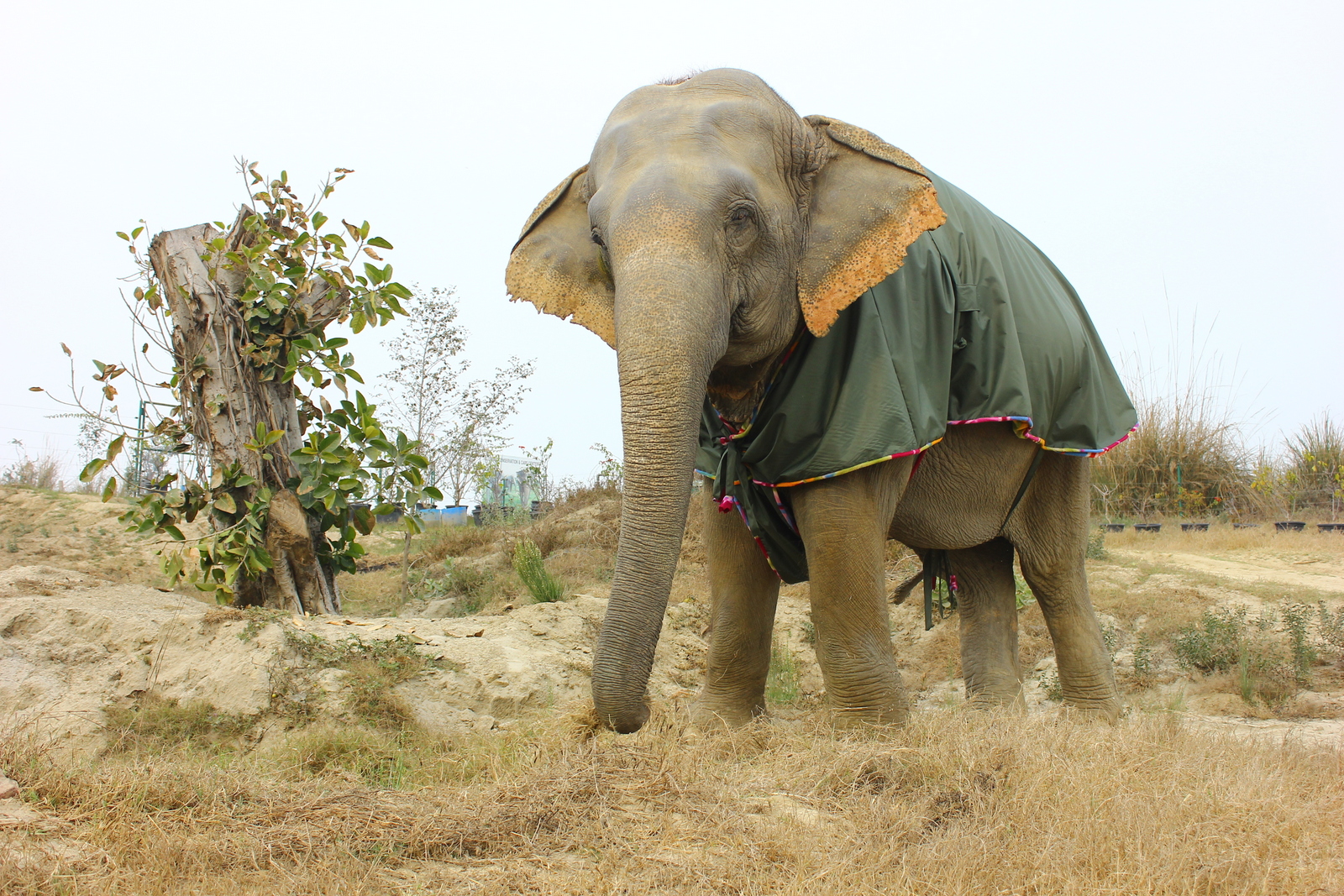 If you would like to spread the warmth and help these lovely pachyderms, please click here to donate.
Like this story? Or have something to share? Write to us: contact@thebetterindia.com, or connect with us on Facebook and Twitter.
NEW: Click here to get positive news on WhatsApp!