---
The views expressed in this article are that of the author's and do not in any way reflect the views of the organisation.
---
Bhuvan Thaker writes about the need for a four-pronged approach in education and how India can make that happen.
For a nation of over 1.25 billion, it goes without saying that a truly complete, universal education system can usher in a new era for India. Only when the four dimensions of human development- Physical, Mental, Emotional and Spiritual dimensions are holistically addressed from grassroot level, can any educational framework be deemed as full-fledged. Though I wouldn't take the wholly cynical route by condemning the current system and suggesting a complete revamp, it is certainly high time that we recognize and fill the jarring gaps that infiltrate our current perspective of education.
Education for All: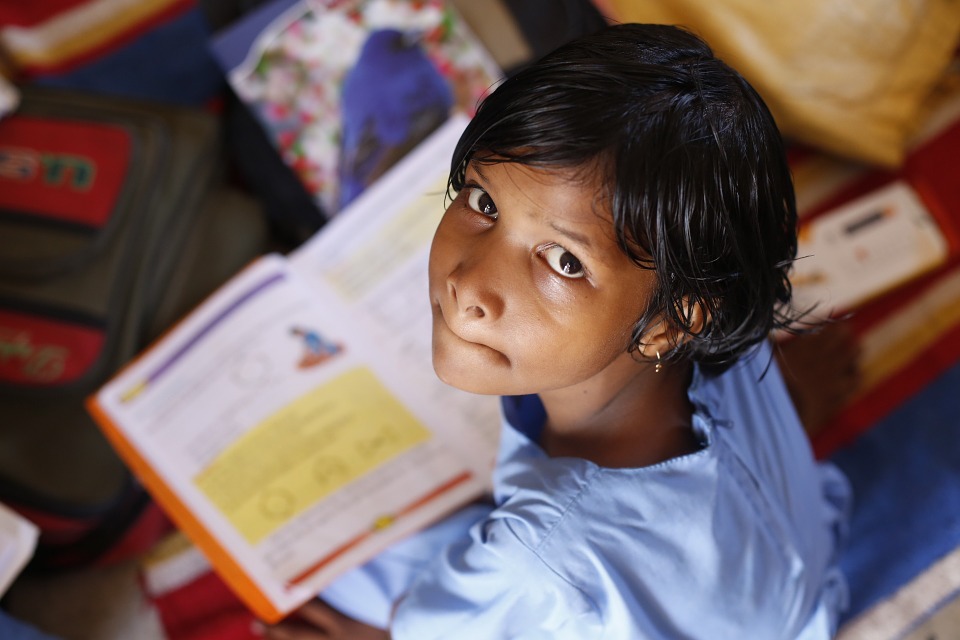 Picture for representation only. Source: Pixabay
Let's begin by giving credit where it's due. As per the ASER (Annual Status of Education Report) conducted in 2014, 96.7% of our children are enrolled in primary schools. What is also commendable is that enrolment in private schools has also gone up from 29% to 30.8%. The following factors have played a major role in encouraging parents to enrol their children in schools:
Number of schools that comply with the recommended pupil-teacher ratio as per Right to Education Act (30:1 for Primary Level and 35:1 for Pre-Primary Level) has gone up from 45.3 to 49.3%
65.2% of our schools have usable toilets, of which 55.7% are separate for boys and girls
85.1% schools have the Mid-Day Meal Scheme in place, while 75.65% have drinking
water facilities
'Quality Education' for All?
Now this is the 'twist' in the story. As Indians, we are so close to (just 3.3% short of) universal literacy. But are we ensuring quality education for all? The answers lie in the ASER figures again, some of which are frankly worrying. As per the Learning Outcome Survey of ASER 2014, only 58.8% of class 6 students and 74.6% of class 8 students can read class 2-level text. Even lesser can explain the meaning. And arithmetic figures are even worse; for instance, only 25.8% of class 6 students and 23.2% of class 8 students can subtract.
Churning Out an Ocean of Mediocrity:
Picture for representation only. Source: Flickr
Honestly, this 'quality' hitch is not just at primary-school level. As per the 2016 Aspiring Minds National Employability Report, 80% of our engineering graduates are unemployable. Recently we heard of over 500,000 post graduate applicants for the post of a 'Government Sweeper' in Uttar Pradesh. The sub-standard quality of education in over 70% of our schools and colleges (especially in rural belts) is a stark reality that we as Indians, are pretty familiar with.
Rote System = Rot System
Admit it, the 'Rote System' has become so deeply ingrained in the colonial Indian Education System, that 'learning' has become synonymous with 'mugging up' or 'memorizing.' While this might get one good ranks and great placements, the aftermath is not very pleasant.
When there is no emphasis on logic, comprehension, concepts and developing skills, how can one apply one's learning in daily life and work scenarios? Also, for the vast majority (over 90%) of students who cannot attend elite schools, concepts like soft skills, social abilities, interpersonal skills, intrapersonal skills, communication and personality development become alien. Another bitter side-effect of this system is the insane cut-off percentages. We must be the only nation where a student is denied admission into the best university despite scoring 98.5% because the cut-off was 98.7%!
---
Surya Sen Singh, a 31-year-old Mumbai resident is trying to open a public library in Ghazipur district of Uttar Pradesh to help and children and youth in the region gain knowledge and grow. Interested in supporting Surya? Here's the link to his crowdfunding campaign!'
Unable to view the above button? Click here
You can also contribute books and computers by clicking here.
---
4-Pronged Approach: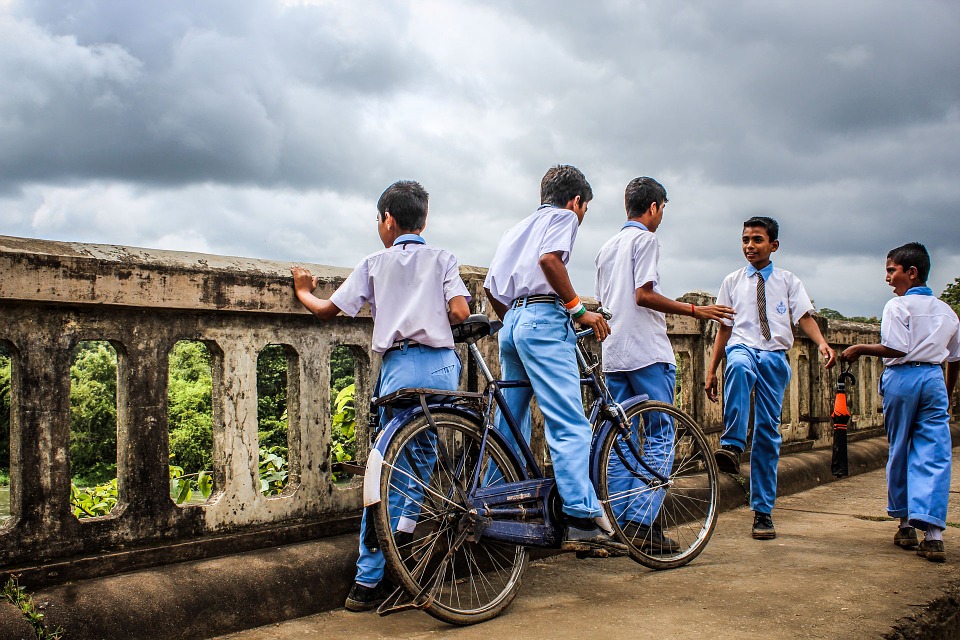 Picture for representation only. Source: Pixabay 
It is not only the memorizing-based curriculum that needs to be shown the door. A holistic approach to Education is what we need today, and this is only possible if we accord equal importance on all four aspects of human development:
Physical Development
Rather than treating this aspect in 'co-curricular activities,' Physical Education needs to have a structured curriculum just like academics. And this does not imply having two Physical Training classes per week in the timetable for students to loiter around in the library or under trees while the teacher is busy with corrections, or forcing them all to participate in a particular sport.
Students should be given the choice of at least two outdoor and two indoor sports. They need a free environment where they can play to their heart's content, bond with teammates and embark on self-discovery of sportsmanship spirit. Investment in good infrastructure should be given priority. But most importantly, the importance of physical fitness needs to be cultivated in schools from a young age. These lessons must cover pivotal aspects like the significance of physical activity to keep one fit and agile, a balanced diet and lifestyle, the demerits of spending time hooked to television, video games and smartphones etc.

Mental Development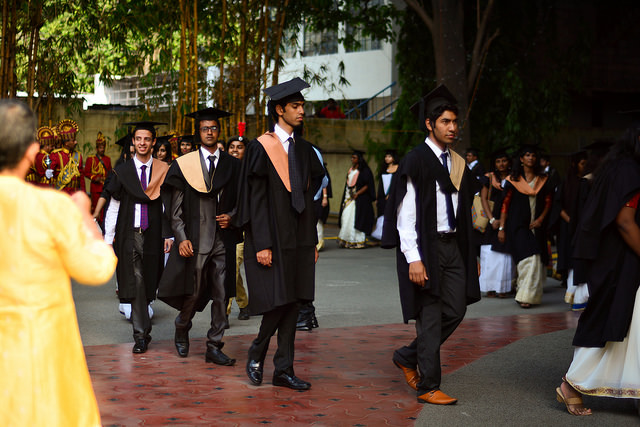 Picture for representation only. Source: Flickr
Our learning systems are largely aimed at enhancing a child's memorizing skills, as opposed to critical thinking, comprehension skills, and storytelling and communication skills. The very purpose of schooling is to instil curiosity and imagination which leads to creativity, but the child ends up overburdened with a massive syllabus, tonnes of content to memorize for exams and very little scope for free thinking or innovation.
We need a sea change in our training methods. What would work best is implementing a 30:70 ratio of 'learning by reading theory' for most important and relevant concept only and 'learning by doing' to strengthen experimentation, creative expression and improvisation skills. This would go a long way in spearheading mental development.
Theory Lessons can be accompanied by 'role plays' for junior classes and case-studies or presentations by senior classes. This balanced mental development, triggered by high levels of creativity will not only make our students highly employable, but will also fuel their entrepreneurial skills, innovation and strategic thinking in the long run.
The much-forgotten path of a 'Karma-Yoga' needs to be exemplified with shining examples from all walks of life, be it Sardar Patel, Swami Vivekananda, Sachin Tendulkar and even lesser known, ordinary people like Padma Shri Awardee Arunachalam Murugananthan, the 'Menstrual Man of India,' who has eased the lives of millions of rural women with selfless service. Sonam Wangchuk, an engineer, innovator, and an education reformist from Ladakh,  who inspired Aamir khan and his 3 Idiots. And Uddhab Bharali an innovator from Assam who has over 100 innovation and 400 patents under his name and is also honoured by prestigious President's Grassroot Innovation Award.
The concept of 'Nishkam Karma' (working for the joy of the act itself and not for the reward it might or might not bring with it) needs to be channelized in education.
Emotional Development
I believe the emotional dimension is where the 20th century Indian education model has faltered the most. While schools and colleges in the West have designated counsellors, we have completely neglected this aspect; unless it is a posh international school that caters to a very limited fraction.
We must focus on creating a system where the student needs to become aware of their emotions from a young age. This implies self-awareness of one's feelings and emotions. While chapters on 'Emotional Quotient' can instil this partially, practical and trained counselling is equally important. Maybe we cannot afford to have one-on-one counsellors for our students in every school, but we can at least begin with group counselling.
Allowing children, the freedom to voice their emotions, thoughts, issues, grievances or suggestions in a structured environment, and under professional guidance, can go a long way in developing a highly self-aware and emotionally mature human being.
Spiritual Development
Given that secularism is amongst the founding principles of our nation, we cannot afford to impart biased spiritual education. We can live in denial, but most moral studies textbooks in any curriculum, tend to be biased towards the religious orientation of the school.
We need to stop shoving religious propaganda in the name of moral studies into these impressionable young minds. I would suggest common and centralized Spiritual Studies Books across all boards and curriculums of India, which accord equal importance to all religions. Once and for all, it should be drilled into young minds that religions might follow different paths, but they all lead to the same destination.
Yoga and Vipassana meditation classes need to be made compulsory, specifying that these are not a part of any specific religion but belong to the whole of India and world. Until the crutches of colonialism gripped us after 1857, the traditional Indian Educational System focused deeply on Spiritual Knowledge. It is a well-known fact that the systematic decline of this system was purposely orchestrated by the British Administration to weaken Indian society as a whole. Reviving our ancient spiritual knowledge will not only revive our national glory, but also curb the alarming rates of students falling into depression, committing suicide and the spur of juvenile crimes today.
The Road Ahead:
Picture for representation only. Source: Flickr
If we wish to leverage our potential as a nation abundant in human resources, we have a rocky road ahead. What is interesting to note is that Physical, Mental, Emotional and Spiritual Development are closely intertwined with each other, and ignoring either of these will only lead to lopsided development.
There are reforms required at every level of education, to turn the focus from 'quantity' to 'quality', and the first step doesn't begin at schools but right at home. It is the parents who need to sow the seeds of diligence, integrity, ethics and conscientiousness in children, working together with the system. The mantle of making a purpose-driven society is ours, if we are willing to address all four aspects of human growth in shaping our future generations.
(Written by Bhuvan Thaker)
About the author: Bhuvan Thaker works as an independent marketing and business advisory partner to technology entrepreneurs in the area of brand, strategy, innovation and visioning.
---
Surya Sen Singh, a 31-year-old Mumbai resident is trying to open a public library in Ghazipur district of Uttar Pradesh to help and children and youth in the region gain knowledge and grow. Interested in supporting Surya? Here's the link to his crowdfunding campaign!'
Unable to view the above button? Click here
You can also contribute books and computers by clicking here.
---
Like this story? Or have something to share? Write to us: contact@thebetterindia.com, or connect with us on Facebook and Twitter.
NEW: Click here to get positive news on WhatsApp!
We at The Better India want to showcase everything that is working in this country. By using the power of constructive journalism, we want to change India – one story at a time. If you read us, like us and want this positive movement to grow, then do consider supporting us via the following buttons.
Please read these FAQs before contributing.