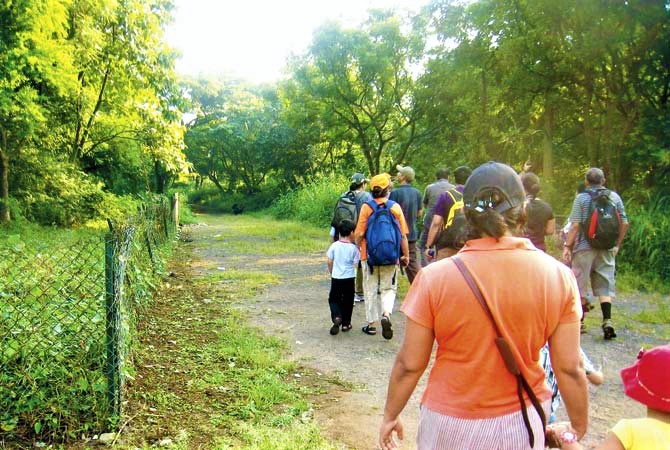 Mahim Nature Park is not just a green getaway amid the concrete jungle of Mumbai, it is also a centre for promoting much-needed environmental awareness.
While the urban landscape of Mumbai is a large portion of its landmass, a few green pockets stand out as ecosystems vital to the city's health. Sion's beautiful Maharashtra Nature Park (MNP), better known as Mahim Nature Park, is one such place.
However, few know that the thickly wooded park — which today boasts of 18,000 trees and a wide array of wildlife — was once a garbage yard into which hundreds of tonnes of garbage from across the city was dumped everyday. Located on the bustling Bandra-Sion Link Road, the dumping ground was shut in 1977.
Then around 40 years ago, three Mumbai residents, all of whom worked for the World Wildlife Fund (WWF) India, took it upon themselves to transform the area into a green lung for the city.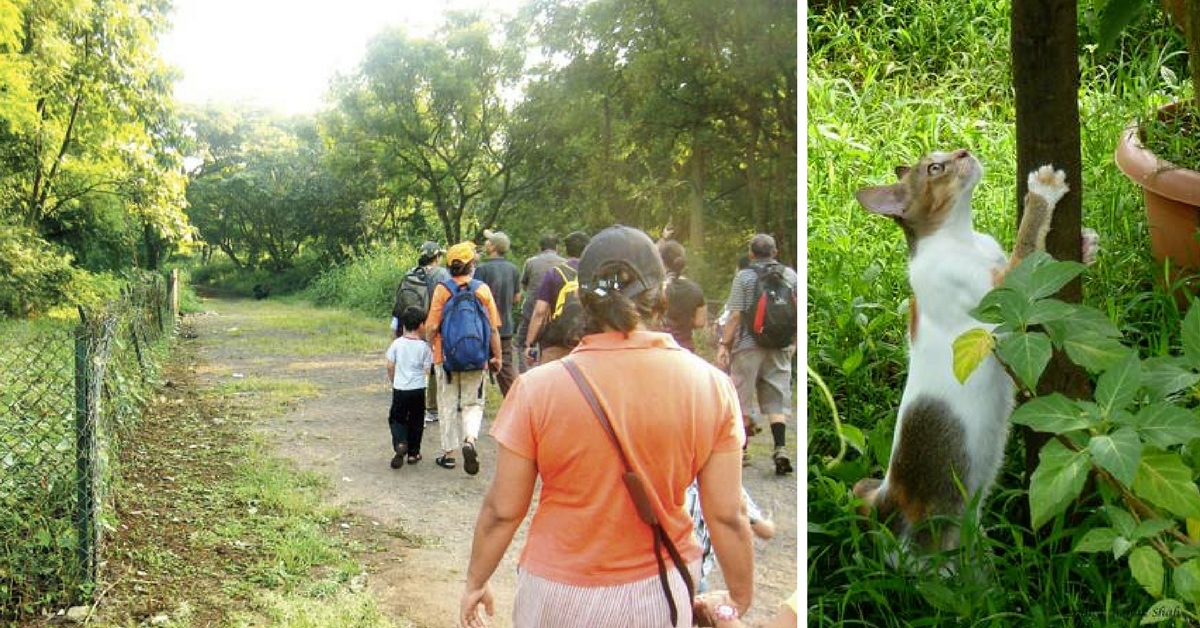 Inspired by the vision of late ornithologist and naturalist Salim Ali, corporate lawyer and chairman of WWF (Maharashtra and Goa) Shanta Chatterji, along with education officer Himanshu Joshi, conceptualised the park as a green refuge that also served an educational purpose, while architect Ulhas Rane planned its layout.
"We first conceived the idea of a park, the first of the kind in India, which would showcase different varieties of trees, found in India. From there we proceeded to drive home the point that anything detrimental to nature can cause a lot of harm to human life," says Chatterji.
In 1977, WWF India submitted the proposal to create the park to the Mumbai Metropolitan Region Development Authority. Once this was approved, the trio enlisted the help of US National Park service team to implement the design and the theme of the park in the 1980s. The team had two major targets – creating an educational theme park for children and developing a mangrove forest.
The first tree (they chose evergreen trees to attract birds) was planted in 1983 by Dr Salim Ali, and then began the process of converting the dumping ground into a park. It was not a pleasant task, scraping through harmful garbage, and spreading soil over it before planting trees.
Amazingly, absolutely no artificial fertilisers or chemicals were used in the transformation. Instead, vermiculture programmes and rainwater harvesting were made the mainstay of the park.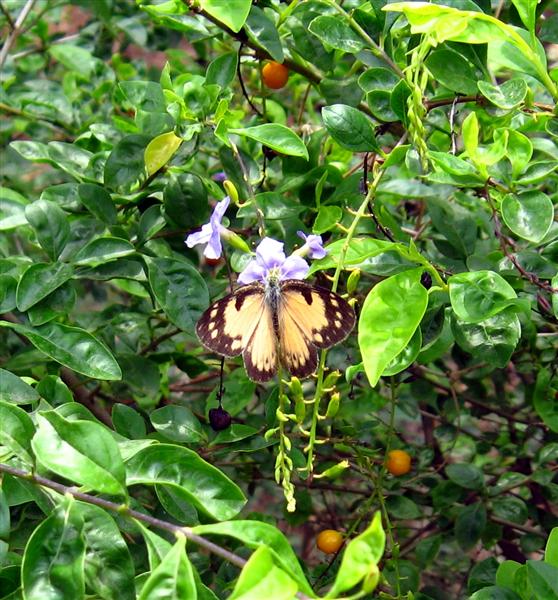 Around the same time, an extensive clean-up drive was conducted to clear the polluted Mithi river and the Mahim creek, along whose banks the dumping yard was located. Next, close to 1,50,000 mangrove saplings were planted on the periphery of the park along the creek. Today, it supports a lush evergreen mangrove forest.
After years of tireless efforts, the park was opened for school children in 1992. Anand Pendharkar, a Mumbai-based environmentalist who witnessed the efforts taken by the trio to develop the park, said the work was all the more difficult as communal riots were going on during that time.
"Amid the riots, Salim Ali's vision of a beautiful green space, where children could interact with nature,  was brought to life. The transformation from a dump yard into a thriving forest was a herculean task as the place was full of filth and dirt," says Pendharkar.
---
Also Read: Thanks to This NGO, There's Now a Forest in the Middle of the Concrete City of Gurgaon
---
In 1994, the Maharashtra Nature Park Society took over the work and began allowing general public to visit the park.
Environmentalist Mhaskar, who has been with this project since its conceptualisation, feels that the park has been a boon to school children. "Initially it was planned for school kids. But when we realised that we needed finances for setting up additional facilities like an amphitheatre, library, etc., we decided to open the park to other visitors too. Proceeds from sale of ayurvedic plants grown in the park also added to our finances."
Since the trash in the landfill makes it difficult for trees to access groundwater, the management has to keep planting new trees to replace dead or fallen ones. To help them along, the authorities fill water in irrigation pits close to the trees in winter. Their roots, sensing sustenance nearby, reach out steadily towards the water over the next few months, right in time for the scorching summers of Mumbai.
The team also ensures that most of the trees planted are of Indian varieties and that exotic, water-intensive varieties are avoided. Additionally, a section of the park has been earmarked for medicinal plants and horticulture. To irrigate the vast vegetation in the park, a rooftop rainwater harvesting system has been built, which stores around 2,000 kilo litres of water every monsoon.  The water collected is stored in an open pond, which is home to several aquatic plants and provides a backdrop for the park's Rain Education Centre.
In about three decades, like a lotus that blooms amid filth, this space has turned into a mini forest that literally rises from the squalor of Dharavi (Asia's largest slum that lies at the edges of the park).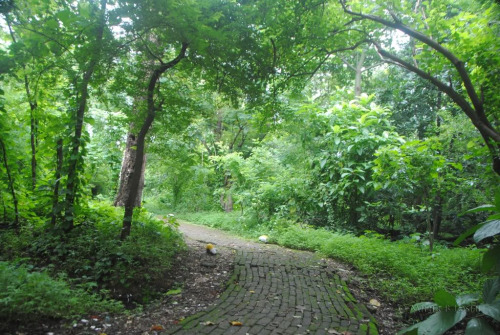 With such transformation over the years, Mahim Nature Park is frequented by nature lovers and students who consider it a treasure trove of species. Every year, around 1.5 lakh people visit this park, which has 14,000 species of vegetation, 120 varieties of birds, over 75 kinds of butterflies, more than 30 species of spiders and a large population of reptiles.
Blanketed by a verdant cover of vegetation, the park seems less noisy and cooler than the busy streets outside. A place has been earmarked for bird watchers near the creek from where they can observe the rich avian biodiversity of the park. One can also take a leisurely stroll on "Shanti Path," a canopied walkway that winds its way through the entire length of the park.
Right in the centre of the Mahim Nature Park is a building, which houses among other things,  an amphitheatre, an audio-visual room, and a well-stocked library.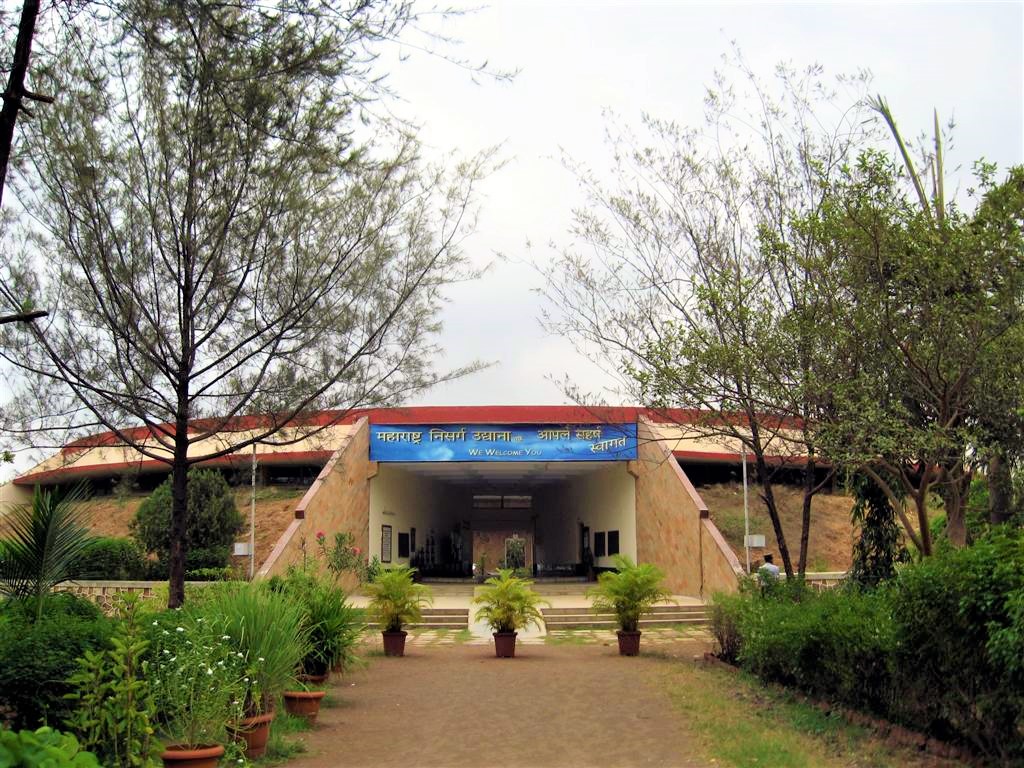 Popular with picnickers, nature enthusiasts and amateur photographers, the park also hosts nature trails (organised by Bombay Natural History Society) and farmers' markets on Sundays.
A forest that literally rose over a heap of garbage, Mahim Nature Park is not just a green getaway amid the concrete jungle of Mumbai, it is also a centre for promoting much-needed environmental awareness.
Where: Bandra Sion Link Road, near Dharavi Bus Depot, Dharavi.
Getting there: It is walking distance from Sion (Central Railway Station). Dharavi Bus Depot is the landmark. From the Western line, alight at Bandra (East) station, take the Eastern Skywalk till its last exit, at Kala Nagar Junction. From here, hail an auto to reach the park.
Timings: Weekdays, 9.30 am – 6 pm. To enter on weekends or public holidays prior permission is needed.
To contact Mahim Nature Park, click here.
---
Also Read: The Man Who Has Created 33 Forests In India – He Can Make One In Your Backyard Too!
---
We bring stories straight from the heart of India, to inspire millions and create a wave of impact. Our positive movement is growing bigger everyday, and we would love for you to join it.
Please contribute whatever you can, every little penny helps our team in bringing you more stories that support dreams and spread hope.